Turmeric lattes have been everywhere lately. Have you jumped on the bandwagon yet? Turmeric has powerful anti-inflammatory properties and since inflammation is linked to many diseases, it's a good idea to sip on a turmeric latte—also referred to as golden milk—everyday.
Of course, if you're drinking turmeric lattes on a regular basis, you might start getting a wee bit tired of them. But that's okay! There are a lot of ways to switch things up. Here are some of our favorite ideas:
1 / 5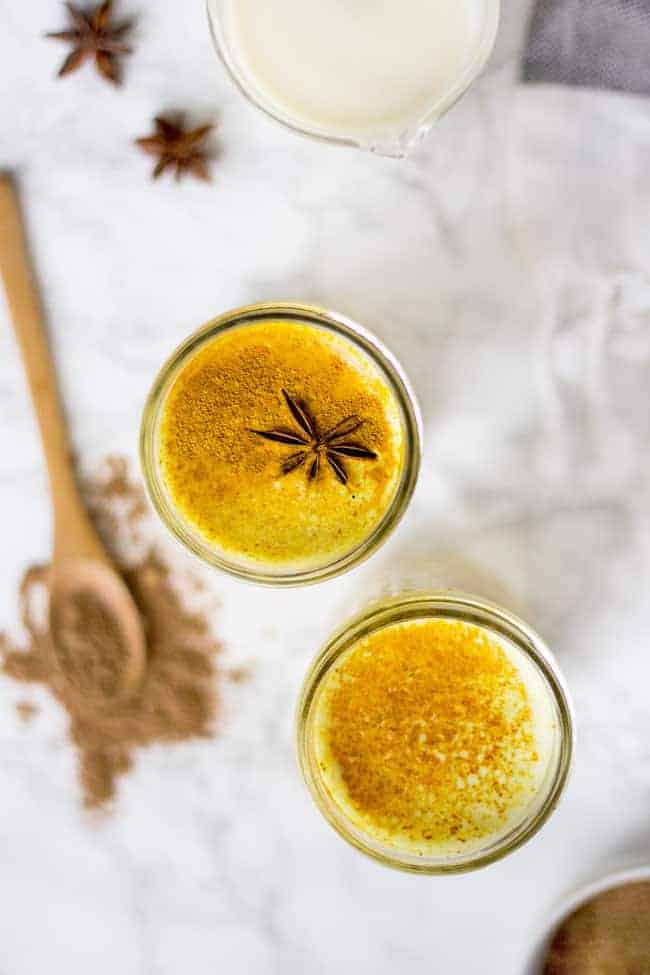 If you struggle with the flavor of turmeric, adding fragrant chai spices can help make your latte more palatable.
Chai-Spiced Turmeric Latte from Hello Glow
10