Turmeric lattes have been everywhere lately. Have you jumped on the bandwagon yet? Turmeric has powerful anti-inflammatory properties and since inflammation is linked to many diseases, it's a good idea to sip on a turmeric latte—also referred to as golden milk—everyday.
6 Turmeric Latte Recipes
Of course, if you're drinking turmeric lattes on a regular basis, you might start getting a wee bit tired of them. But that's okay! There are a lot of ways to switch things up. Here are some of our favorite ideas: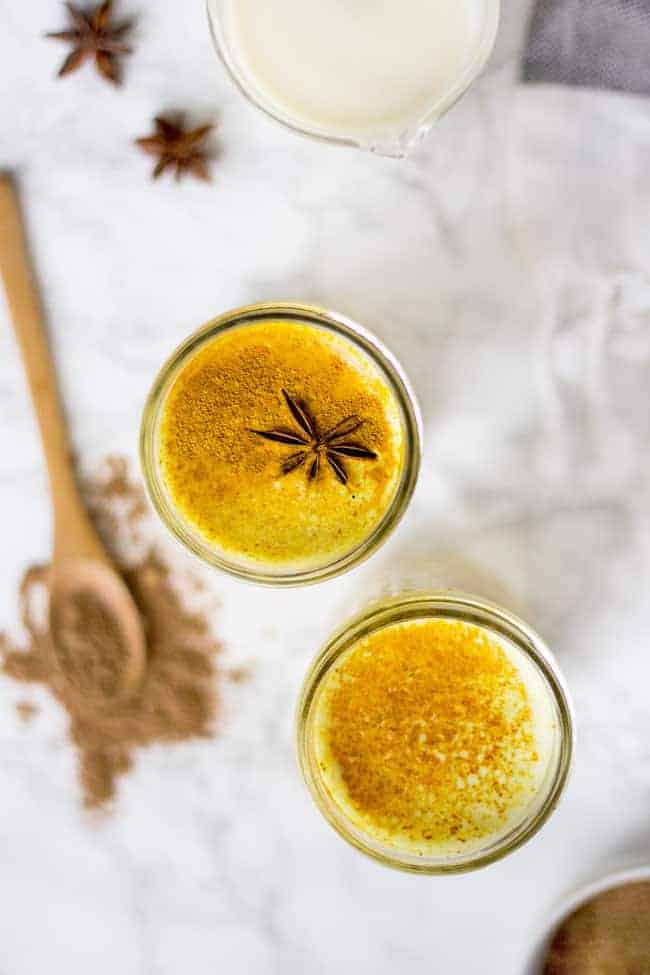 If you struggle with the flavor of turmeric, adding fragrant chai spices can help make your latte more palatable.
Chai-Spiced Turmeric Latte from Hello Glow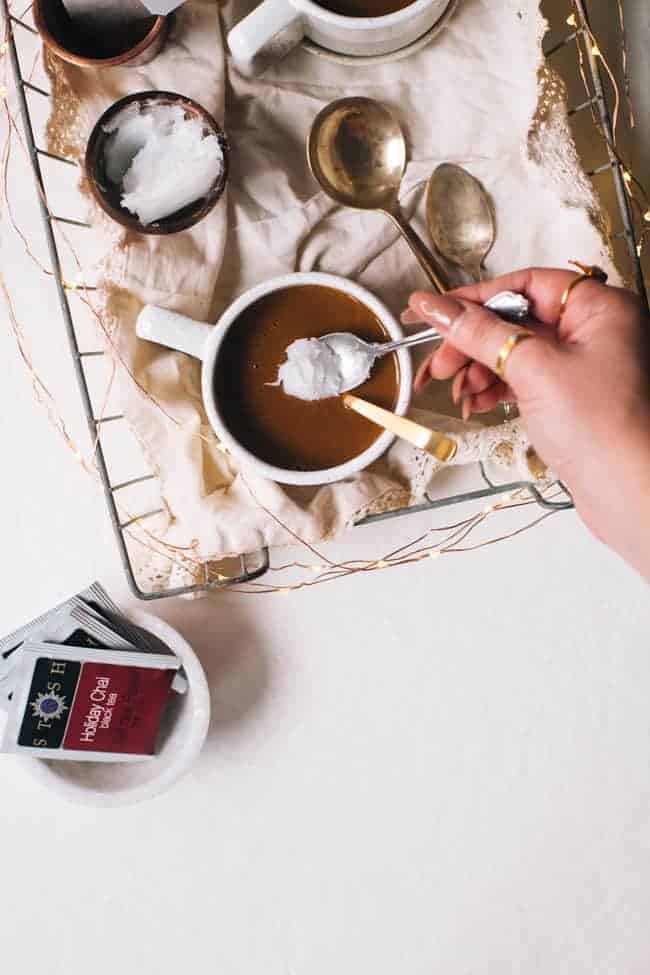 This completely swoon-worthy recipe combines cacao, turmeric, cinnamon, coconut oil, and tea to make a chocolatey, anti-inflammatory, antioxidant elixir.
Golden Chai Hot Chocolate from Brewing Happiness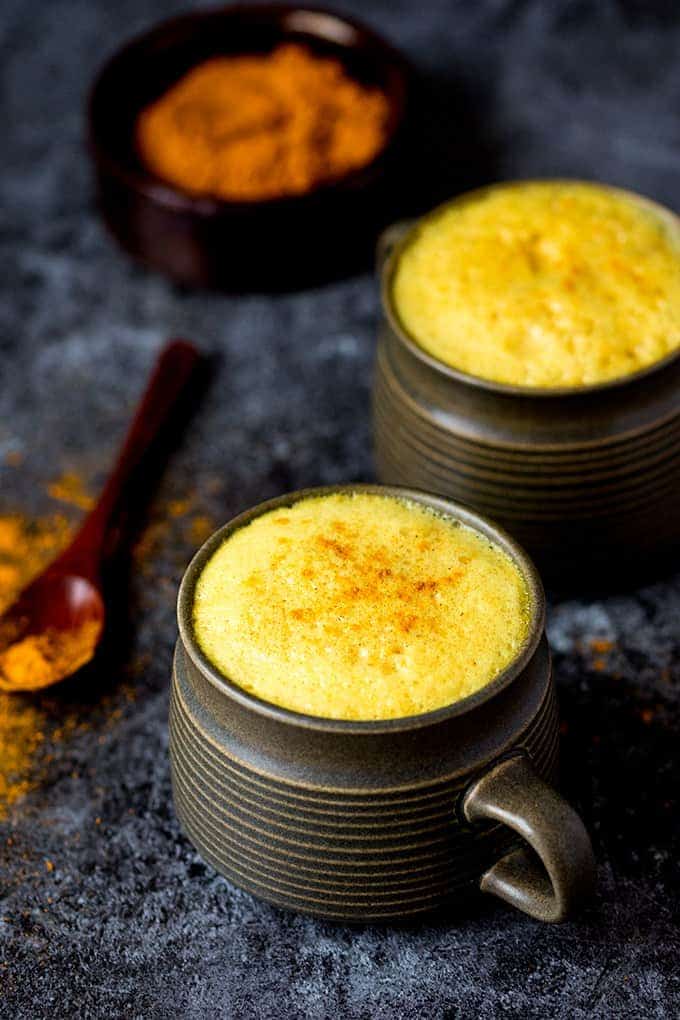 When a turmeric latte isn't enough to get you going in the morning, add some coffee. Now you're ready to conquer the day.
Turmeric Latte with Coffee from Kitchen Sanctuary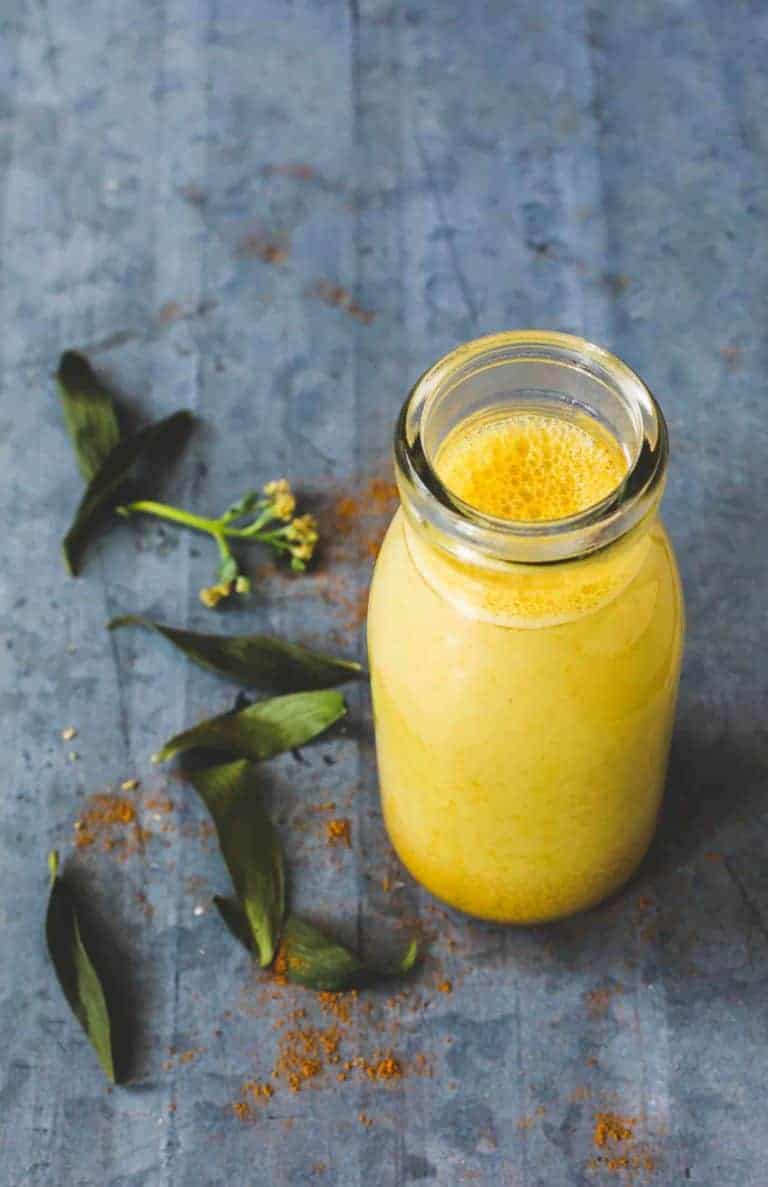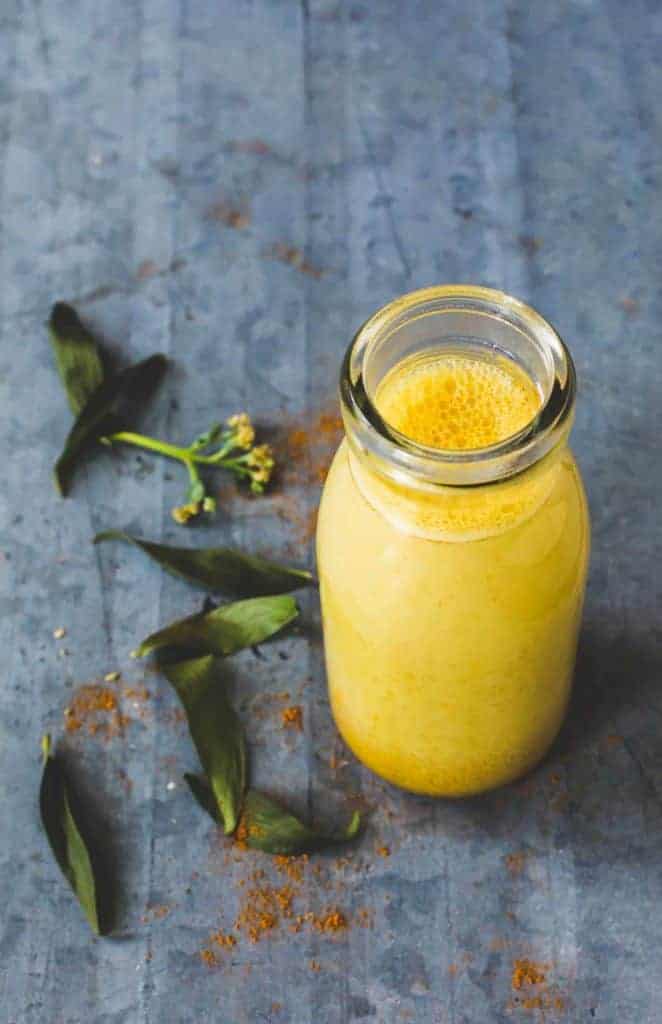 Keep a bottle of this homemade golden milk in the fridge and enjoy it whenever you need a little boost.
Chilled Vegan Golden Milk from Heartbeet Kitchen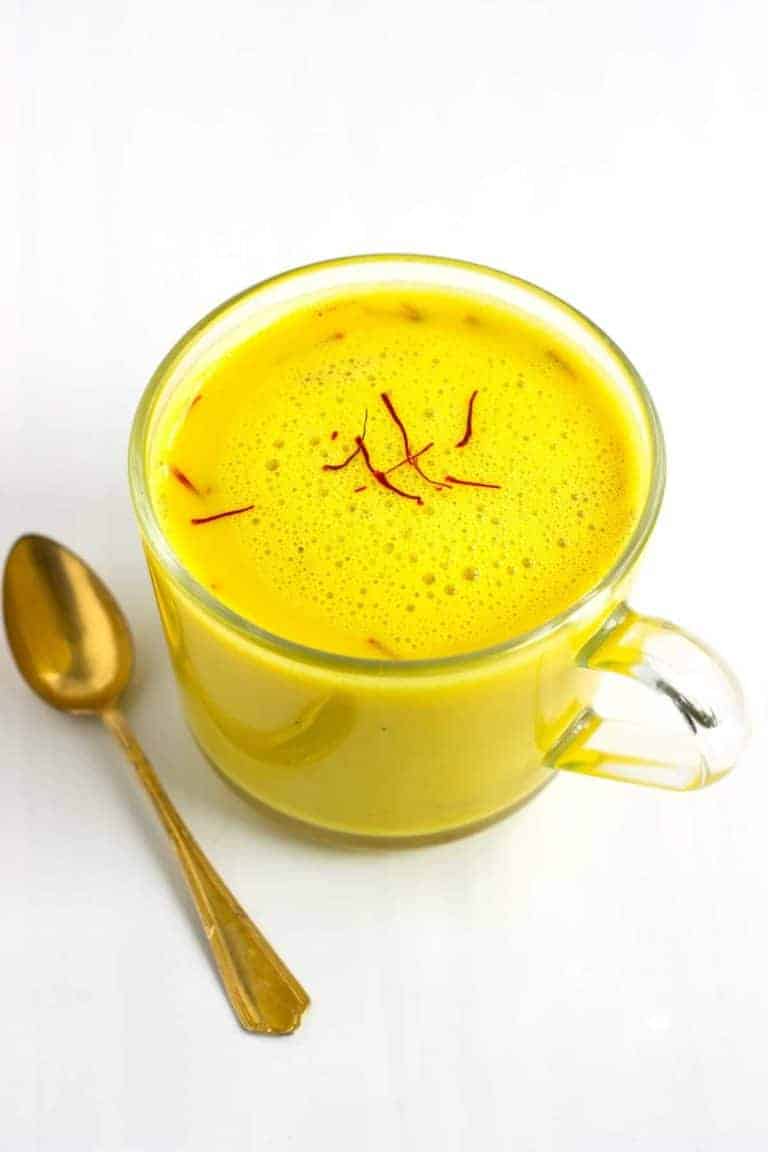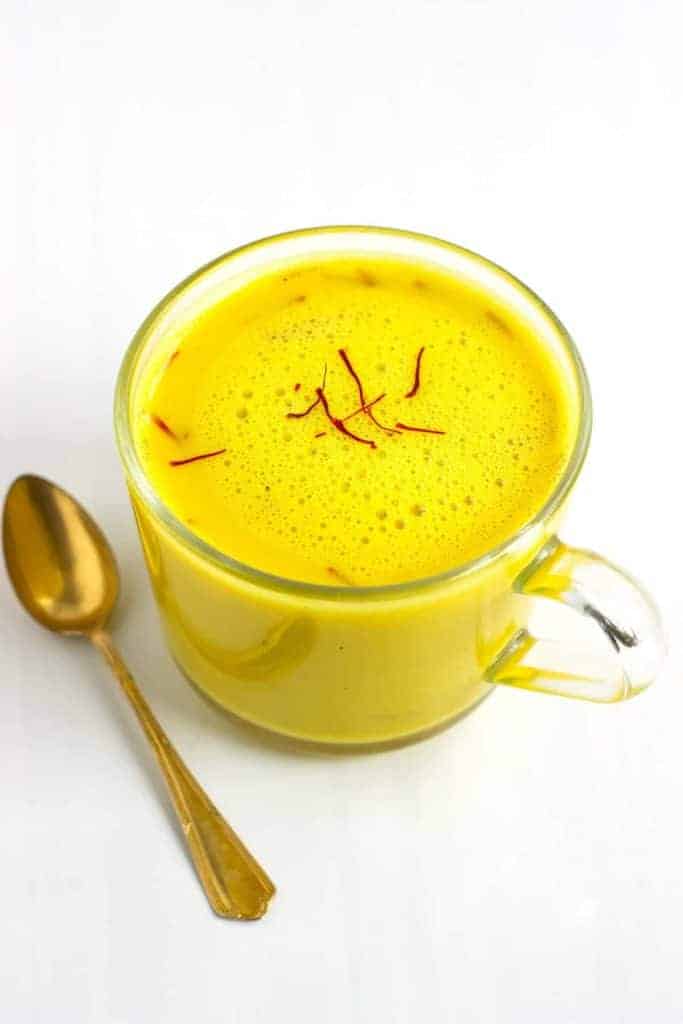 How do you make golden milk even better? Nutritionist Meets Chef adds saffron, a natural anti-depressant that also alleviates PMS symptoms and fights free radicals.
Improved Golden Milk from Nutritionist Meets Chef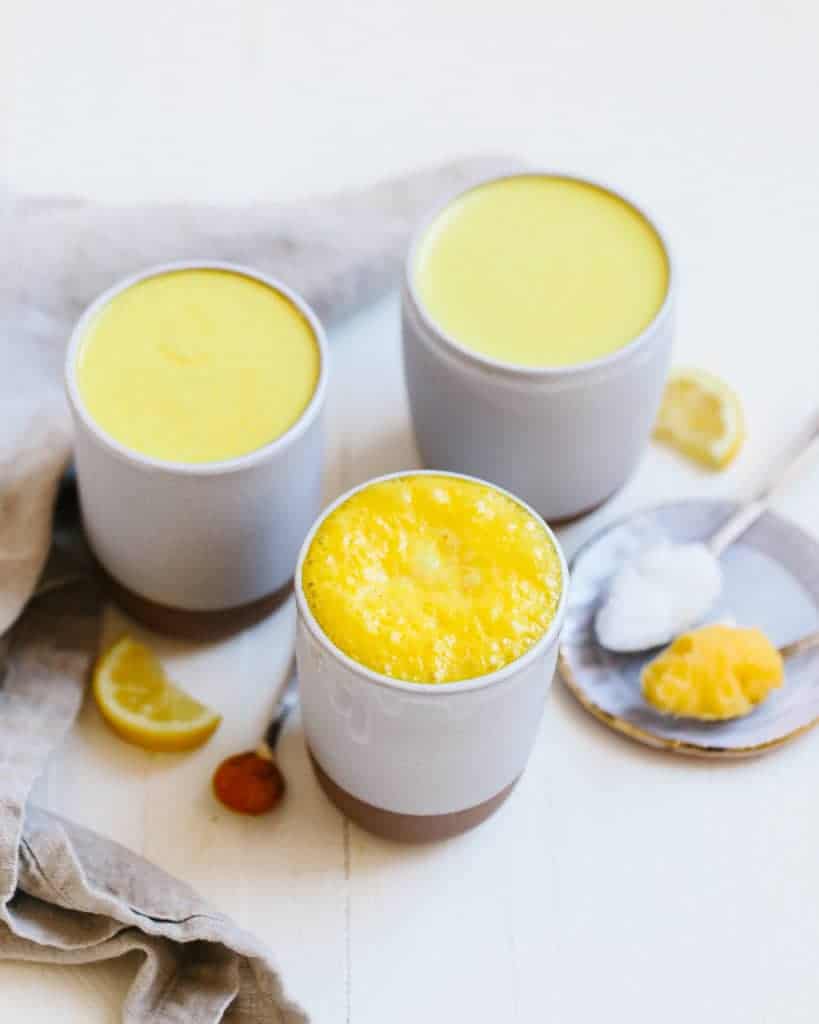 This keto bone broth latte is made with coconut oil, ghee, and ground turmeric, making it a healing elixir that nourishes your body from the inside out.
Healing Keto Bone Broth Latte with Turmeric
13