This is a sponsored post written by me on behalf of Tsamma Juice. All opinions are entirely my own.
January is here, but that doesn't mean it's too late to start planning your 2018 goals. While I'm opposed to setting resolutions, I love creating mini wellness goals for myself—both at the start of the year and as the year progresses. And, for a few years now, staying hydrated has been at the top of my list.
After a horrible medical scare that landed me in the hospital (just hours after my now-husband proposed, no less! ugh), I learned just how important hydration really is. You see, like most of us, I always thought I drank enough fluids. But it turns out I actually consumed less than I thought. A lot less.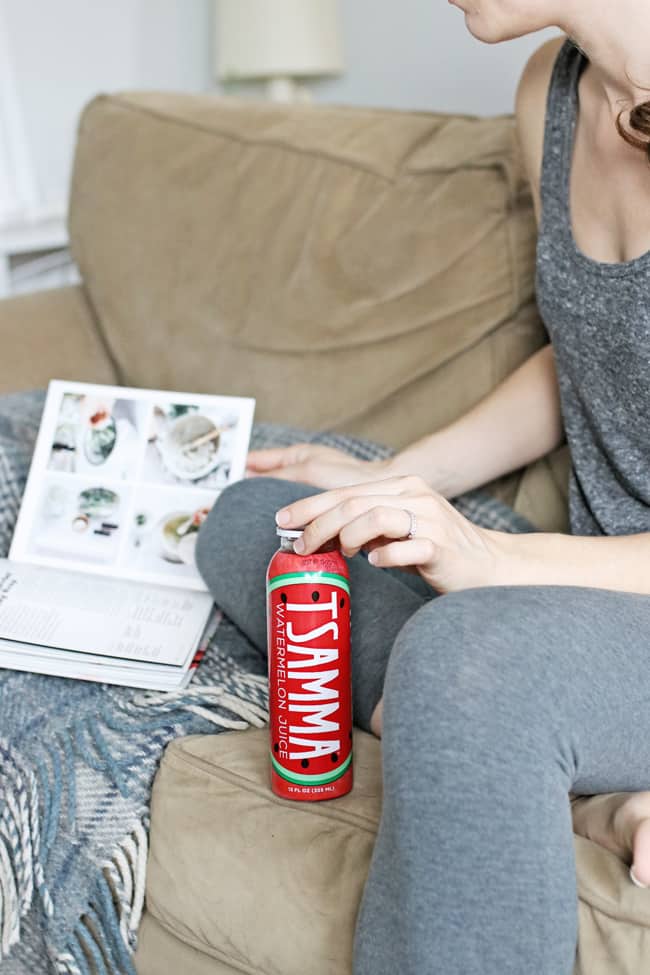 Here we are four years later, and I now drink water like it's my job. But I'm always looking for new, tasty ways to stay hydrated throughout the day. Especially those that are a great source of vitamins, minerals and electrolytes, to help replenish what's lacking in my filtered water. And that's why I turn to cold-pressed options like Tsamma Watermelon Juice.
Tsamma Watermelon Juice is a natural source of L-citrulline, an amino acid that helps support heart and cardiovascular health, as well as lycopene and potassium. And because Tsamma Juice controls every facet of the production process—from the variety of the melon and intelligent harvesting practices to cutting edge equipment and nutrient preservation—they are able to ensure that their juice is the best on the market. I love Tsamma because it's free of added sugar, gluten, soy and artificial colors and flavors. Plus it's non-GMO, kosher, antioxidant rich, and rich in vitamin A and C.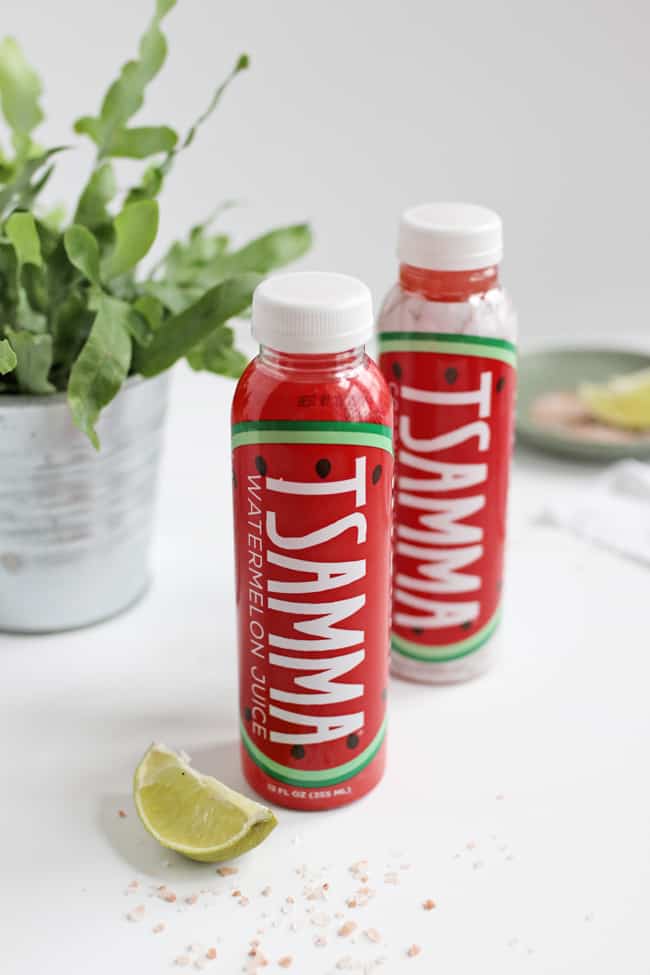 But it's not just for sipping throughout the day. Tsamma Watermelon Juice is scientifically proven to aid in rapid re-hydration and athletic recovery. When we sweat we lose electrolytes, which are minerals found in the blood that help to regulate water in the body. Research suggests that electrolytes found in juice can help prolong exercise and rehydrate our bodies.
I've definitely noticed a difference when drinking Tsamma Watermelon + Coconut Water Blend after a strenuous cardio session. Since coconut water is an especially potent source of electrolytes, it helps refuel my body and soothe my muscles so I can recover more quickly.  Just tuck a bottle in your gym bag or stash some in your purse so you always have some on hand when you need it.
It's seriously that easy!
4 Tips for Staying Hydrated
If you're ready to make hydration a habit, here some more of my favorite tips for staying hydrated throughout the day.
1. Keep it interesting with fruit or other natural flavors
Berries, lime wedges and mint can give your juice a boost (and even add health benefits). I like to tuck a few mint leaves in my glass and let them steep. Or, add a dash of lime juice and a little salt to make it taste more like a mocktail. Get creative with your flavors and you'll be encouraged to drink more during the day.
2. Make it easy
If it's hard to stay hydrated, most of us won't be able to do it. Stock up on portable juice bottles or get a reusable infuser bottle that you can tote around with you. Make it easy on yourself so you can simply hydrate on the fly without much effort.
3. Set reminders if you tend to forget
Remembering to drink fluids was always the biggest problem for me. Now, I set an alarm on my phone that goes off every hour. Not only does it keep me hydrated, but it's a good reminder to get up and stretch my legs as well. A win-win!
4. Replace lost fluids lost while you exercise
Sweat is the number one cause of dehydration, so don't wait until after your workout to drink. Take a few sips whenever you get the chance during your workout. And drink an extra 16 ounces after your workout to fully rehydrate.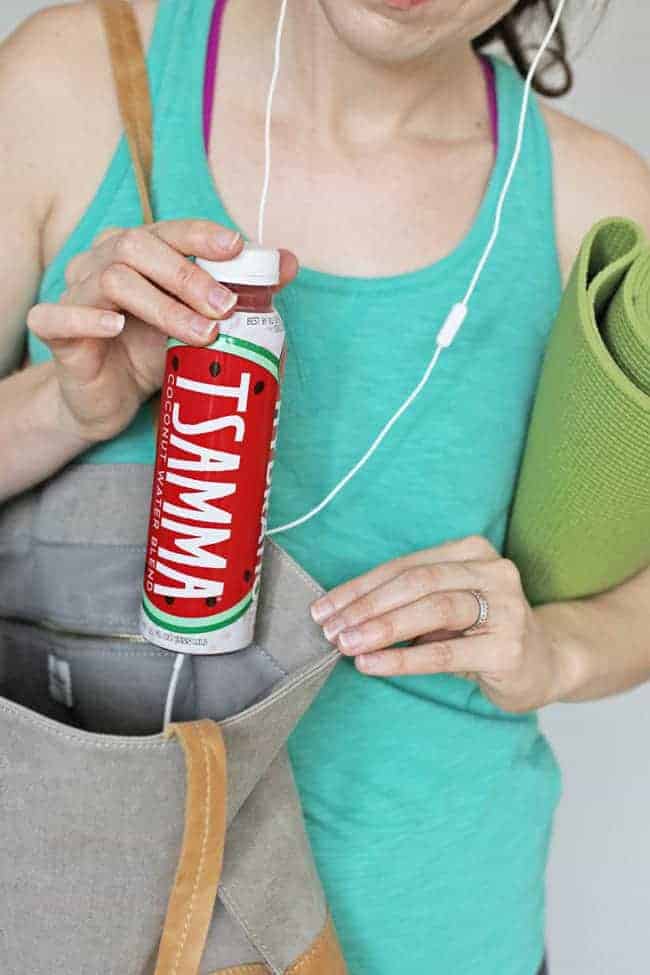 If you're ready to make hydration a priority, Publix is running a BOGO on Tsamma Juice from January 3rd—10th. So stock up and save, just in time for the New Year.
0