We've been into no-carve pumpkins for a few years now, ever since we discovered stylish pumpkin decorations don't necessarily involve a sharp knife and a mess everywhere. When you're not carving your lanterns, you're no longer restricted by size and color, so let your imagination run loose! Here are some mess-free no-carve pumpkin ideas we're looking forward to making this fall: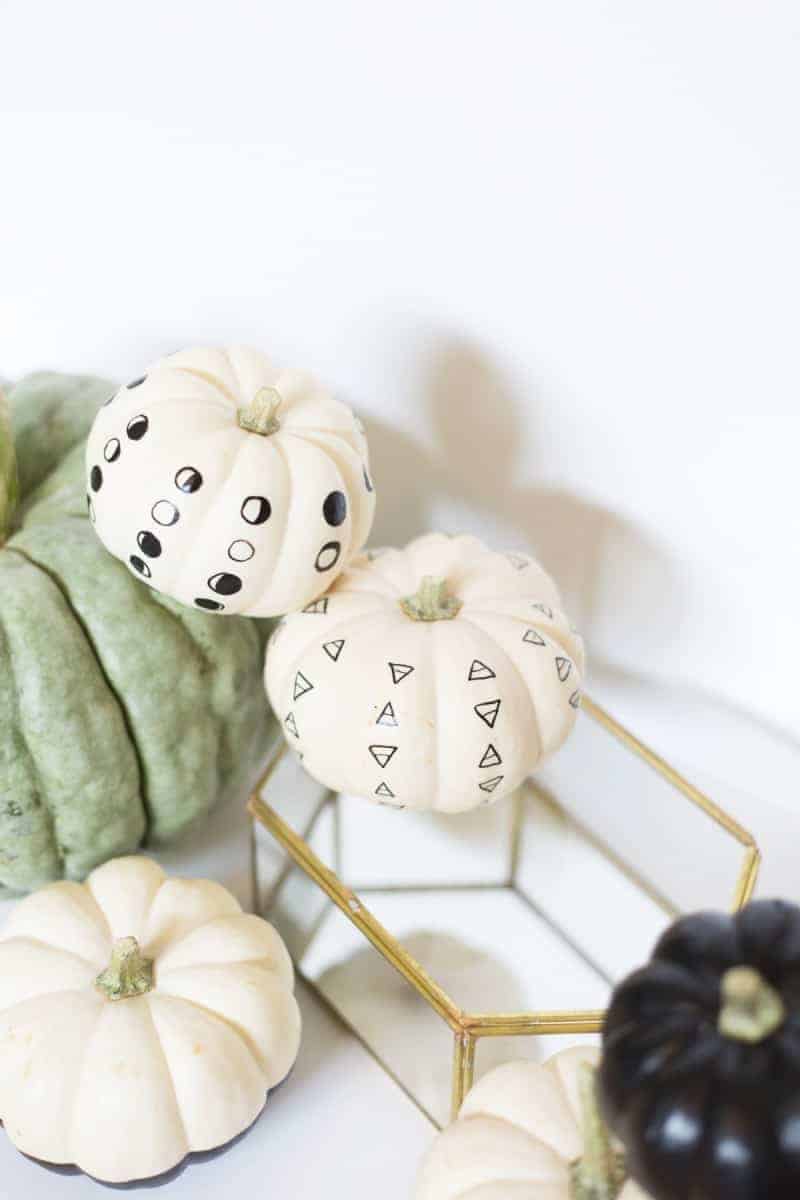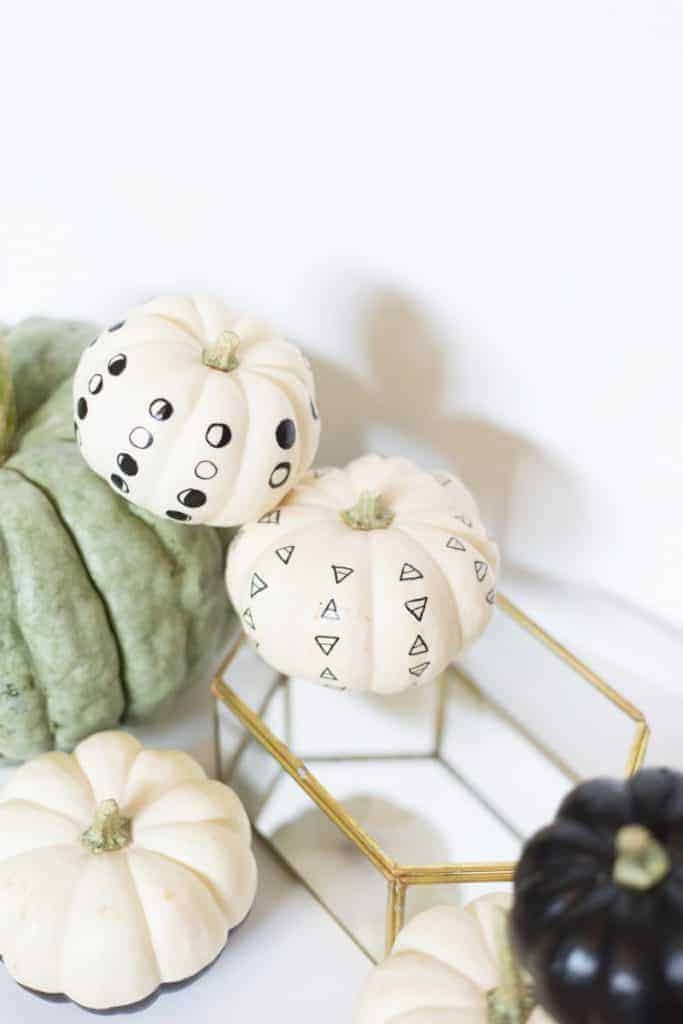 It's amazing how much you can do with a sharpie! Small patterns look especially cute on small white gourds, but feel free to try them out on different types of pumpkins.
DIY Patterned Pumpkins from Lovely Indeed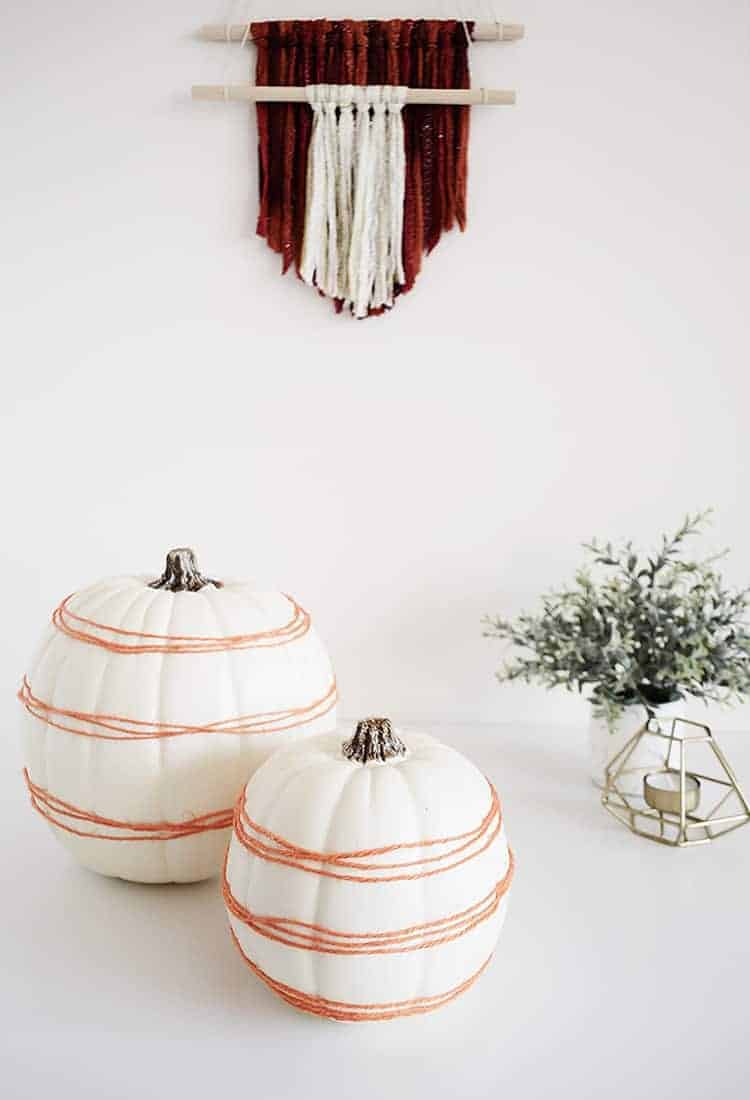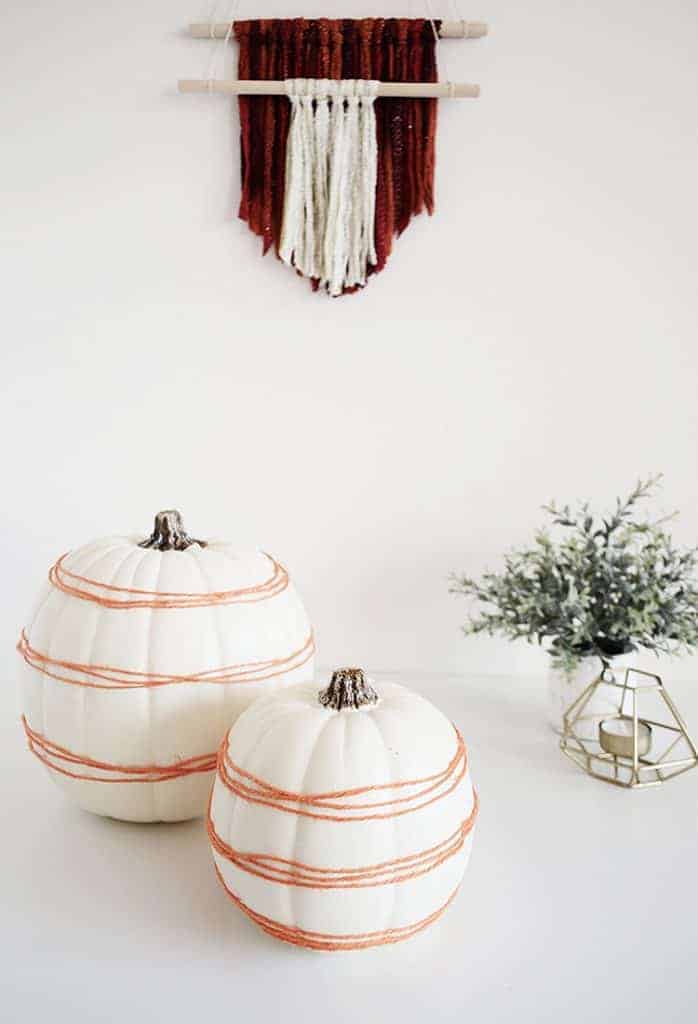 There's never been an easier way to get chic pumpkin decor! A simple twine wrap looks effortless – and it is!
DIY 5-Minute Pumpkin Decor from Drawn to DIY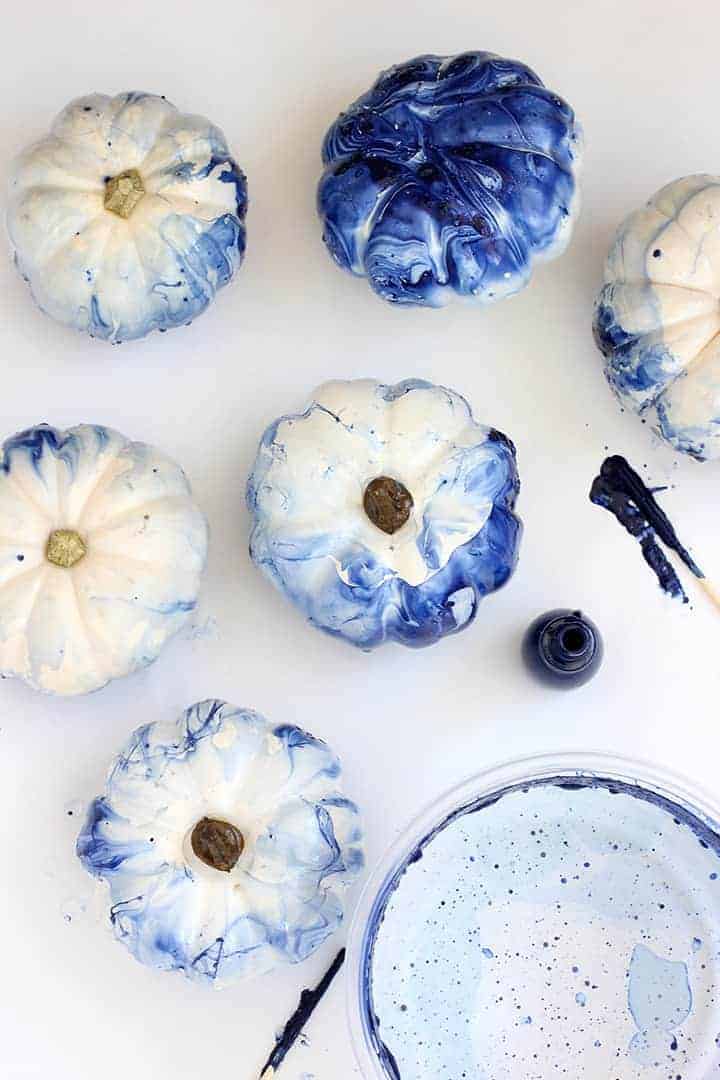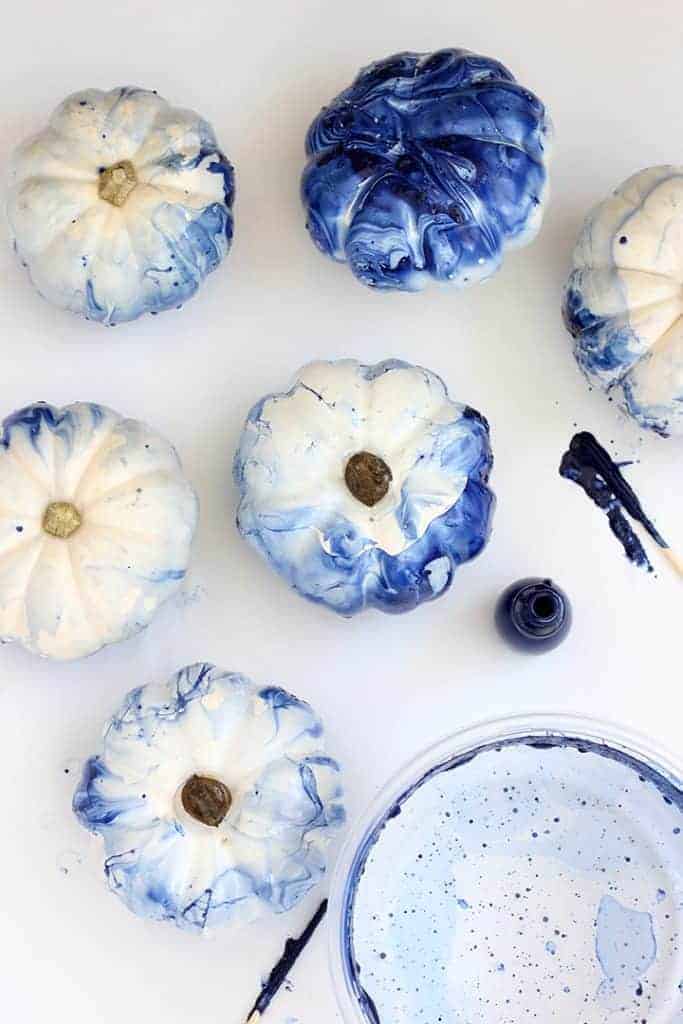 We're big fans of nail polish marbling, so why not apply this technique to pumpkins? They look gorgeous in indigo, but you can use whichever color fits your fall palette best.
Marbled Indigo Pumpkins from Alice and Lois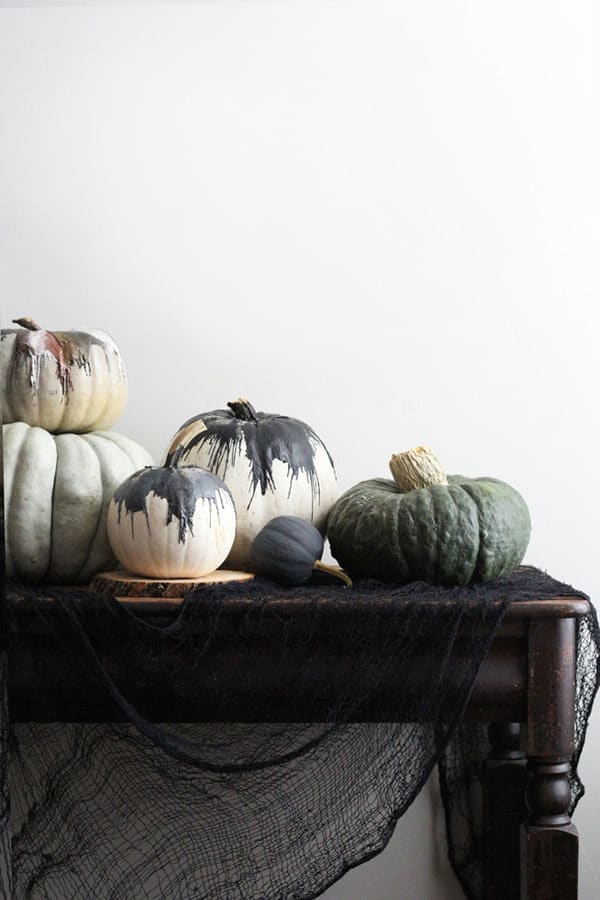 Super chic pumpkins in less than 5 minutes? Sign me up! You'll be surprised to see what this tutorial uses to color those pumpkins.
Last-Second Pumpkin DIY That's Scary Good from Apt. 34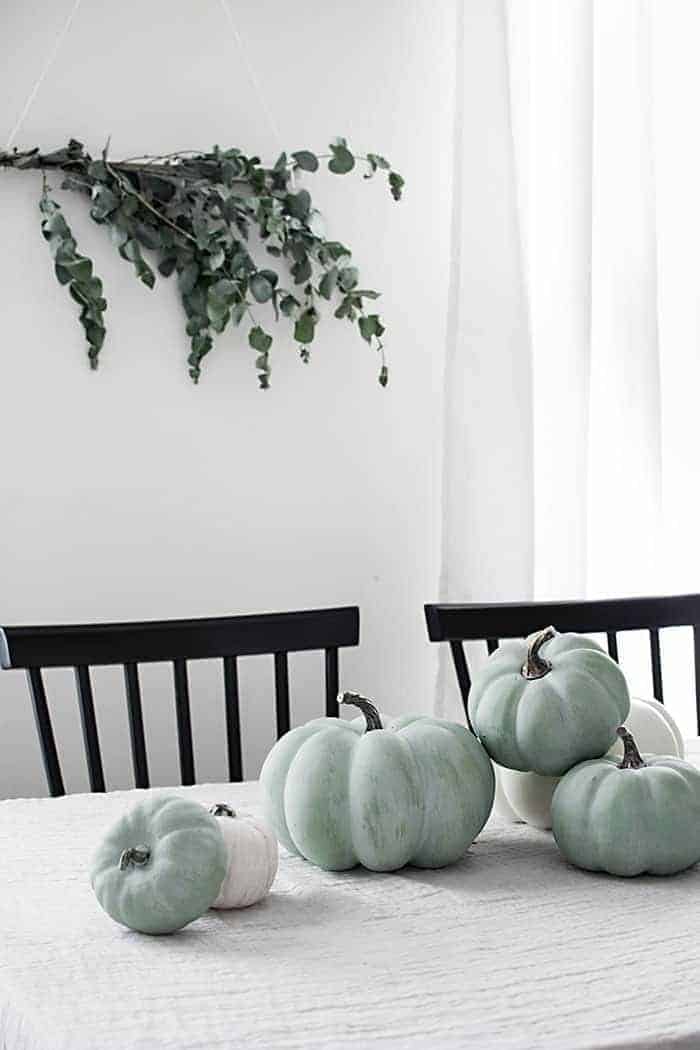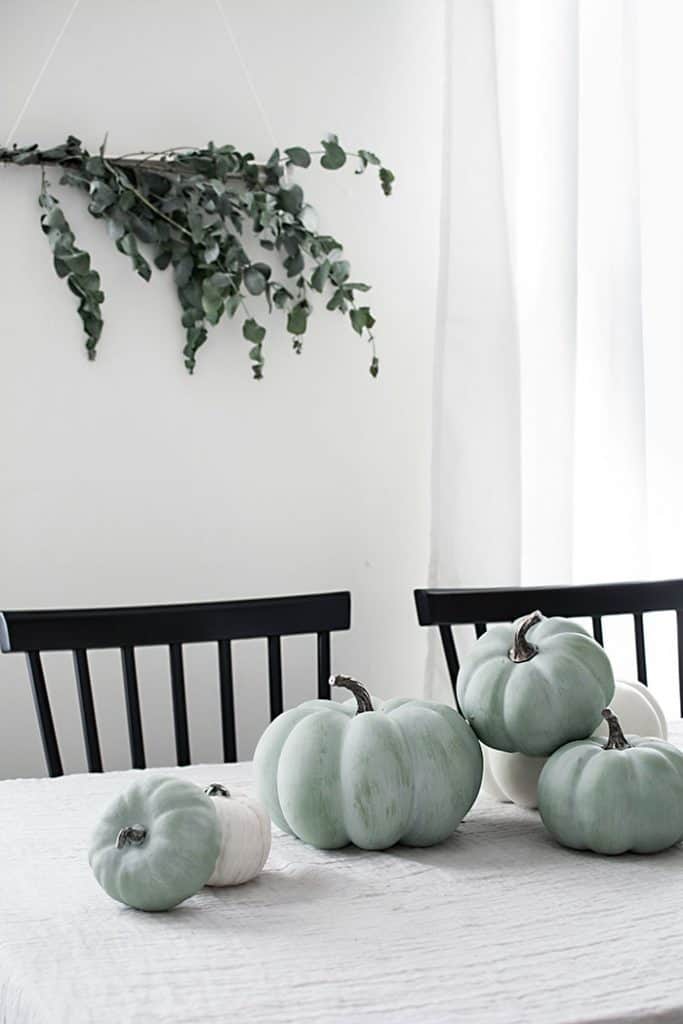 These painted craft pumpkins have the big advantage of being reusable fall after fall. How beautiful is this jade color?
DIY Jade Pumpkins from Home Oh My
12