Got any plans this weekend? Bet a liver cleanse isn't on your agenda—but maybe it should be! Cleanses have a reputation for being difficult, life-interrupting processes. But doing a short, food-based cleanse is actually pretty painless and a lot easier than you think.
Your liver is the second-largest organ in the body (only the skin is larger), so giving it a break from toxins, preservatives, and hard-to-process foods helps it function better every day. Liver health is crucial, as this is your detox organ. It supports your skin and hormones, as well as your immune, reproductive, and digestive systems.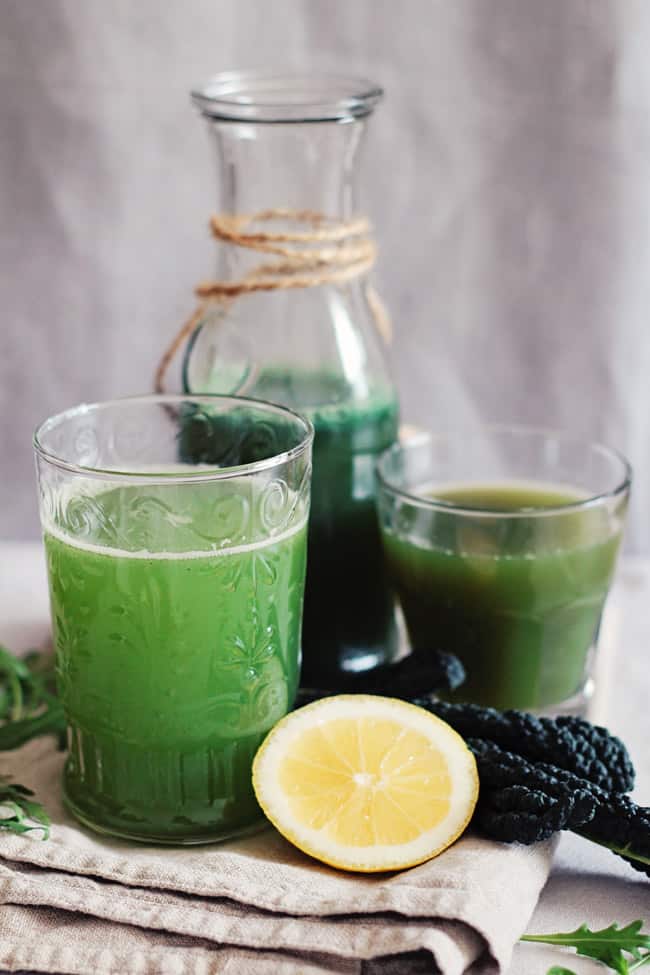 Your liver does so much amazing work that it could really benefit from nutritional support. So think of this cleanse as a way to supercharge the natural detox capabilities of the liver.
There are lots of awesome juice cleanses out there that can help flush out toxins, but more and more, naturopaths and other practitioners are recommending a food-based approach to cleansing to use as a more frequent practice, with juice cleanses less often.
A food-based cleanse helps ensure you get all the right nutrients), and it's gentler on your system, making it great for beginners or those who don't want to commit to doing a full juice cleanse. Food-based cleanses also minimize the deprivation, withdrawal, and metabolism crash one can sometimes experience when consuming only liquids.
Follow this menu for a liver-friendly cleanse you can do in a weekend!
What to Cut Out During a Liver Cleanse
Yes, you can eat during this liver cleanse, but you will need to give up the following:
Sugary foods (a minimal amount of fresh fruit is okay)

Dairy products

Breads, pasta, and other gluten products

Processed foods

High-sodium foods

Store-bought condiments, sauces, dressings

Alcohol

Coffee

Meat (if you normally eat meat, a little plain, roasted chicken will be okay)

Corn

Vegetable oils
10 Ways to Love Your Liver Daily
Here are 10 suggestions for loving your liver and aid in detoxing:
1. Eliminate the daily toxic load you ingest through food and drink. Cut out as many processed foods as you can. Reduce your intake of animal products. Try to eat organic when possible. Cut any alcohol during the detox and moderate your alcohol consumption going forward.
2. Reduce toxins in your home by choosing natural beauty products and cleaning products when possible.
3. Increase your fiber intake by eating more plant-based foods, and try to consume a larger proportion of fresh, raw foods daily. Fiber is vital for removing toxic wastes from the colon.
4. Consume cleansing lemon water every morning upon rising. Stay hydrated by drinking half your body weight in ounces of water daily. For a boost in cellular regeneration and liver support, add 1 teaspoon of chlorophyll, spirulina, or any green powder to 10 ounces of water 1 to 3 times a day during your cleanse.
5. Increase your intake of omega-3s by drinking flax tea (add 1 tablespoon of flax seeds to one cup of water, steep, and strain), or add chia, hemp, or ground flax seeds to meals. 6. Eat foods that are thought to naturally cleanse the liver, such as apples, lemons, limes, asparagus, broccoli, radish, cucumber, spinach, watercress, parsley, cilantro, and other bitter greens.
6. Have a green juice or green smoothie every day. Liquefied nutrients make them easier to digest and assimilate.
7. Close the kitchen 2 hours before bedtime and don't eat bedtime snacks. Overnight is when the liver has more opportunity to clear the body of wastes (mostly because you are not putting any more in!).
8. Do skin brushing and tongue scraping every day to help support the body's natural detoxification pathways.
9. Get plenty of sleep! Your body restores itself while it rests, promoting optimal digestion and organ function.
Weekend Liver Cleanse Menu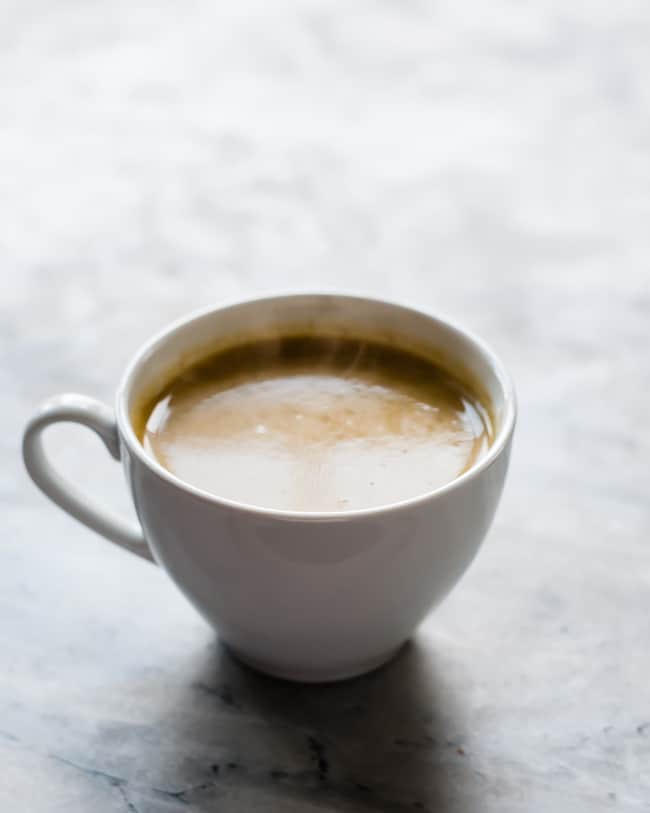 Friday Night
Eat a healthy dinner, and stock up on veggies and other clean foods for the weekend. Prep a chia seed breakfast pudding so breakfast is ready for you in the morning, and plan on getting at least 8 hours of sleep. Drink a soothing turmeric tea or sip on some cleanse water before bed.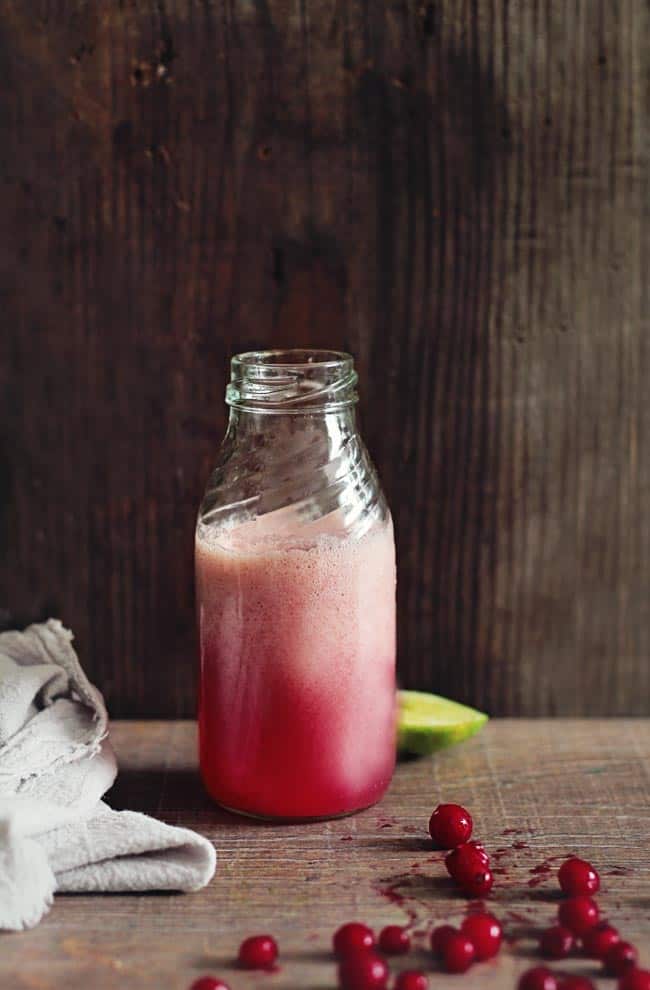 Saturday Morning
If you usually reach for a cup of coffee in the morning, grab some antioxidant-rich green tea or a homemade energy drink instead. Top your chia seed pudding with nut butter, pistachios, or pumpkin seeds and a few berries to start off with plenty of fiber and healthy fats and keep you feeling full all morning.
If you feel peckish later, opt for a cleansing liver-detox juice or a detox-friendly green smoothie that contains even more good fats and fiber.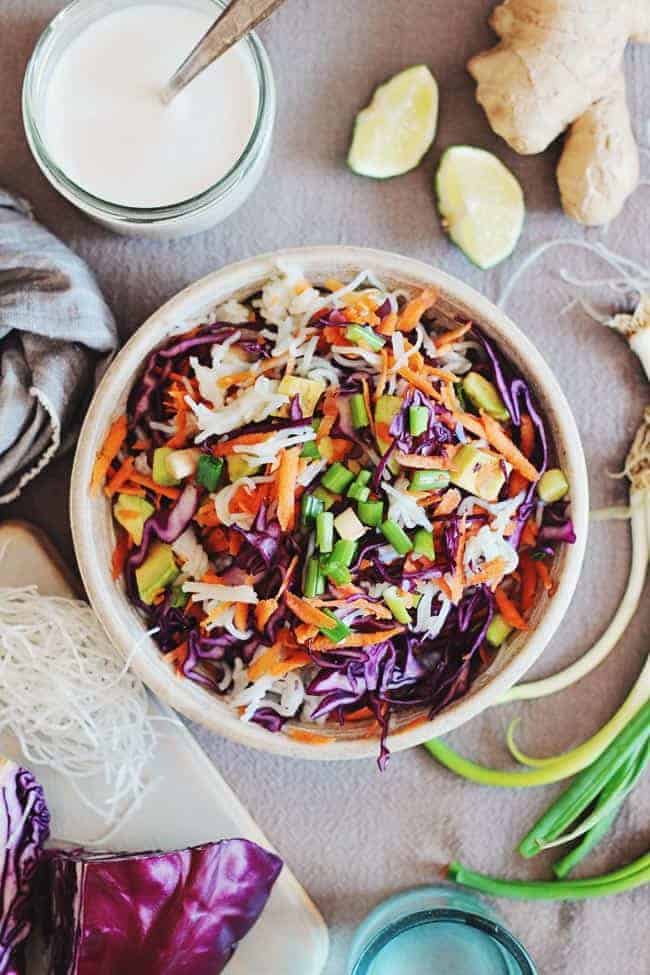 Saturday Afternoon
Prepare a rainbow veggie salad with kelp noodles (add some roasted tempeh if you need more sustenance), and serve it with apple slices dipped in a little bit of unsalted almond butter.
If you need a snack later in the afternoon, try a handful of raw veggies and unsalted walnuts, pecans, almonds, or cashews. Sip on vitamin-infused water throughout the afternoon to keep hydrated.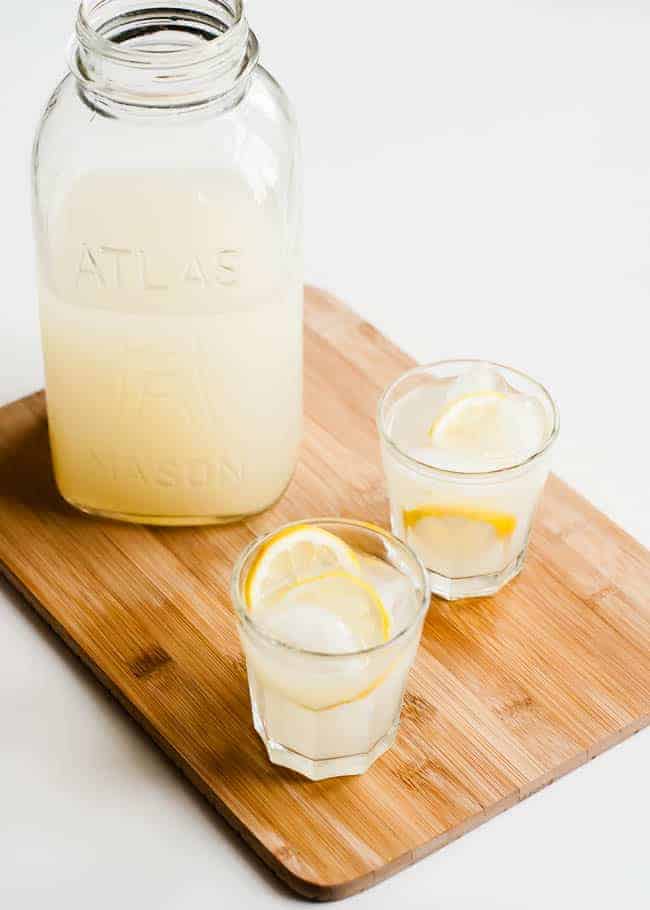 Saturday Evening
Eat a satisfying Detox Wrap with Sunflower Seed Spread for dinner. Have a detox-friendly (and gut-friendly) happy hour by sipping on kombucha or lacto-fermented lemonade, which will help get your digestion back on track.
Before bed, do a castor oil pack, and then take a relaxing shower or detox bath. Carve out at least 8 hours for sleep, and be sure to stop eating and drinking 2 hours before bedtime.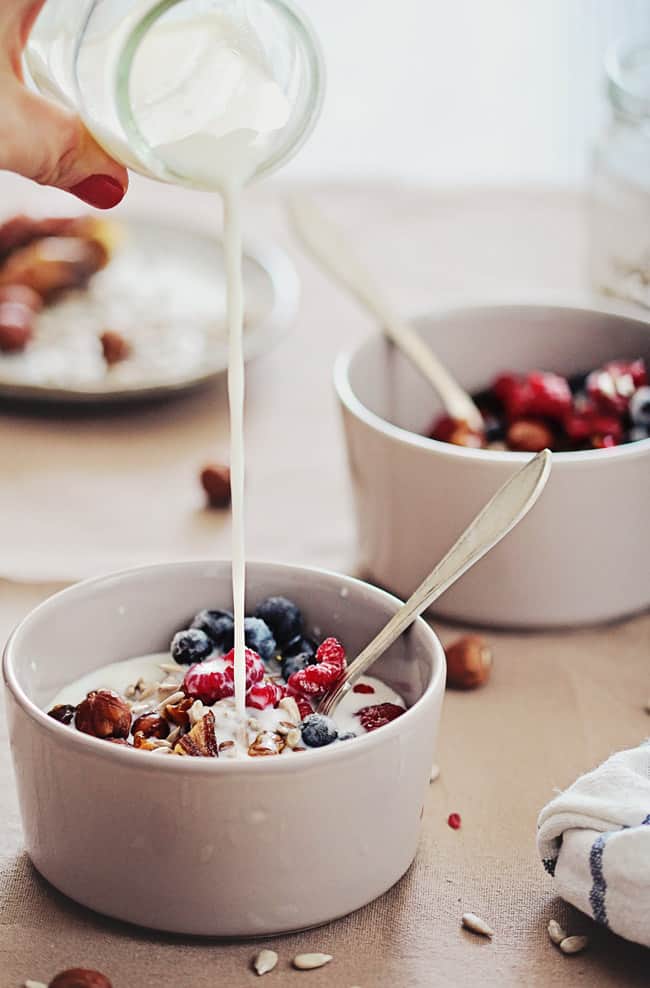 Sunday Morning
Power up with a grain-free, gluten-free muesli served with unsweetened coconut or almond milk and fruit. Have a green tea-chia energy drink or blueberry-lemon-cucumber infused water to get moving.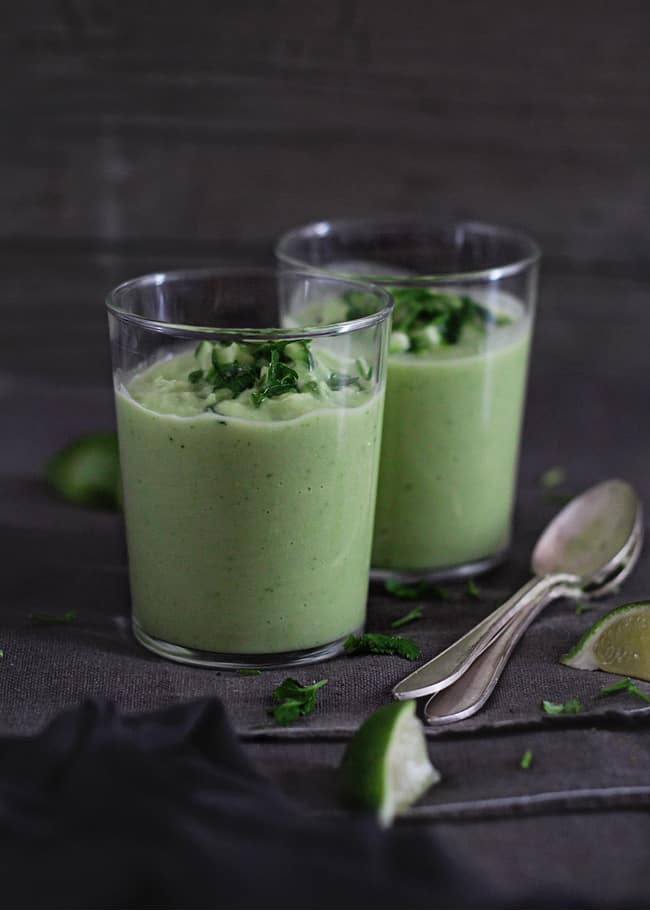 Sunday Afternoon
Have some chilled avocado soup served alongside spiralized zucchini noodles topped with detox pesto. For a crunchy snack, try homemade apple or radish chips or fresh veggies with homemade bean dip or hummus.
Some light yoga, meditation, or another type of low-key detox workout will help you relax as you reach the end of your health-focused weekend. Drink cleanse water or a liver cleanse juice afterward.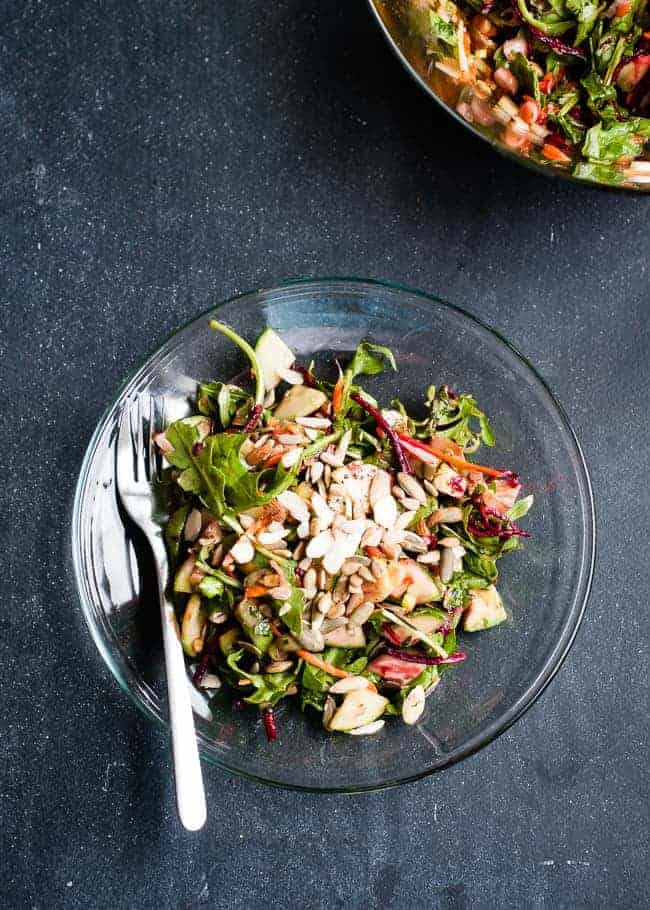 Sunday Evening
Help yourself to a heaping bowl of glowing skin salad with detox dressing (add 1/3 cup beans, roasted chicken, or tempeh if you feel you need more protein). A detox probiotic smoothie will help your digestion and support your liver during the last stretch of this cleanse. Do another castor oil pack tonight if you like.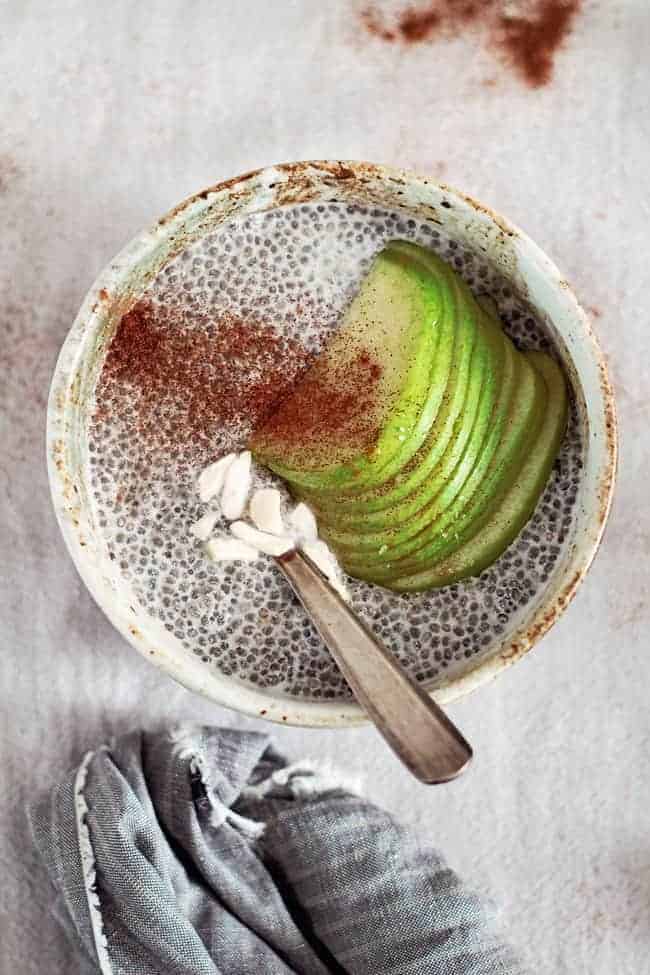 Monday Morning
Don't shock your system by immediately reverting to old habits. Instead, segue back into normal eating with a protein-rich, clean breakfast like scrambled eggs with avocado or one you made over the weekend, like the chia pudding.
See if you can stave off the coffee cravings with green tea or water, avoid alcohol for a while, and make sure you continue to eat and drink lots of veggies! Click here to find even more detox recipes to keep the cleanse going.
This post was medically reviewed by Dr. Amy Shah, a double board-certified MD who specializes in helping busy people repair their microbiome and reduce inflammation. Learn more about Hello Glow's medical reviewers here. As always, this is not personal medical advice, and we recommend that you talk with your doctor.
111