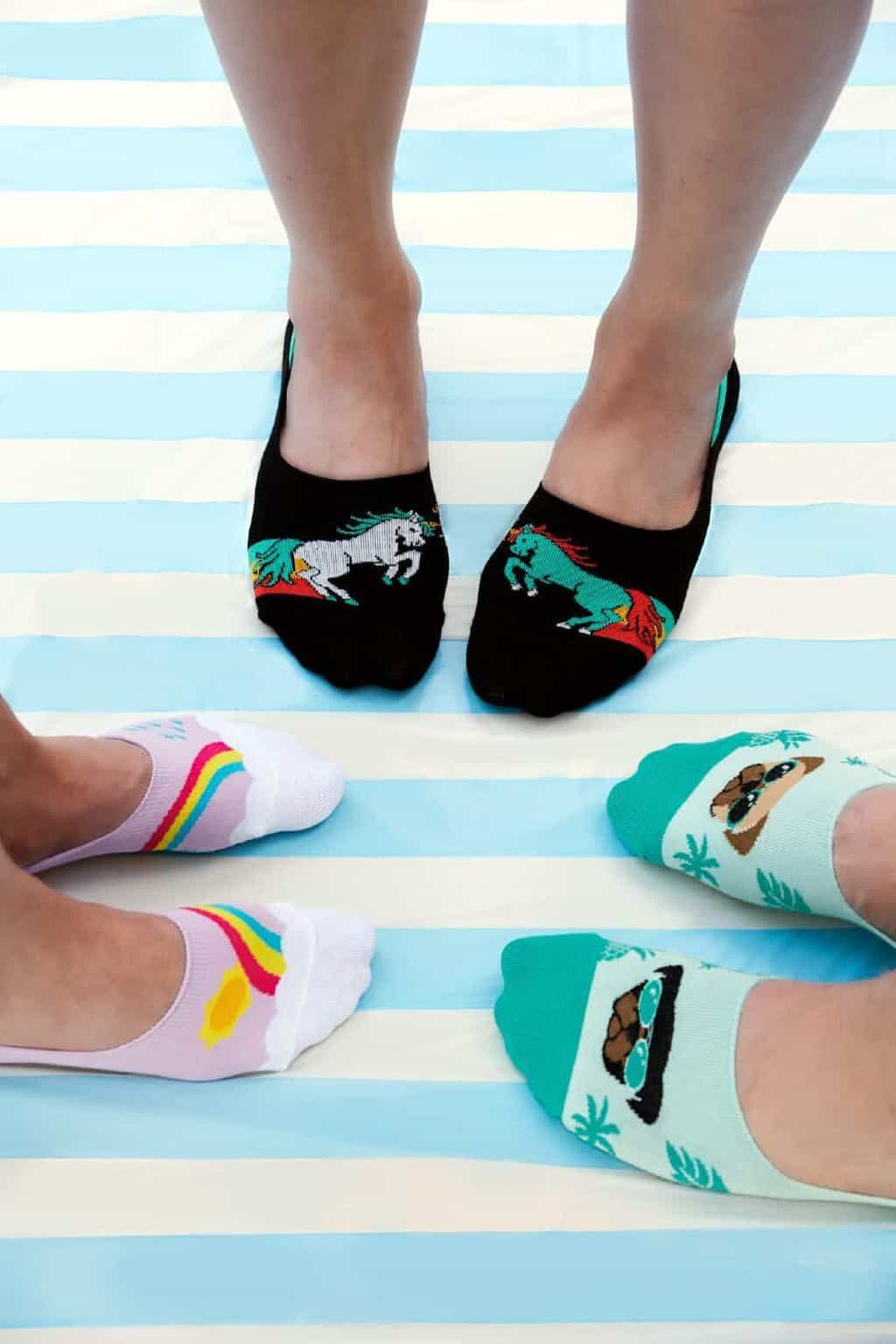 After a long winter in the Upper Midwest, as soon as spring hits I'm all about flats. I hate sandals because I feel like my feet get dirty in them (is that totally weird?), so I have a huge repertoire of flats that I wear daily. Buuuuut… some flats can get a little manky if you're not wearing socks. YEAH I SAID IT! And no one wants that.
Enter: no-show socks. They are totally essential. And what's even more essential are cute no-show socks–because when they don't show, you can sport all kinds of crazy designs and colors, right? Our friends at Sock It to Me have you covered with their super fun no-show socks–the rainbow and gato libre ones are my personal faves. Each pair features fun and different mismatched designs with the left & right foot complementing one another and a no-slip grip to keep them on under your shoes.
I should also mention that my 3-year-old absolutely obsesses over her Sock It to Me kids socks–and the knee highs look completely adorable with a pair of shorts. So! Much! Fun!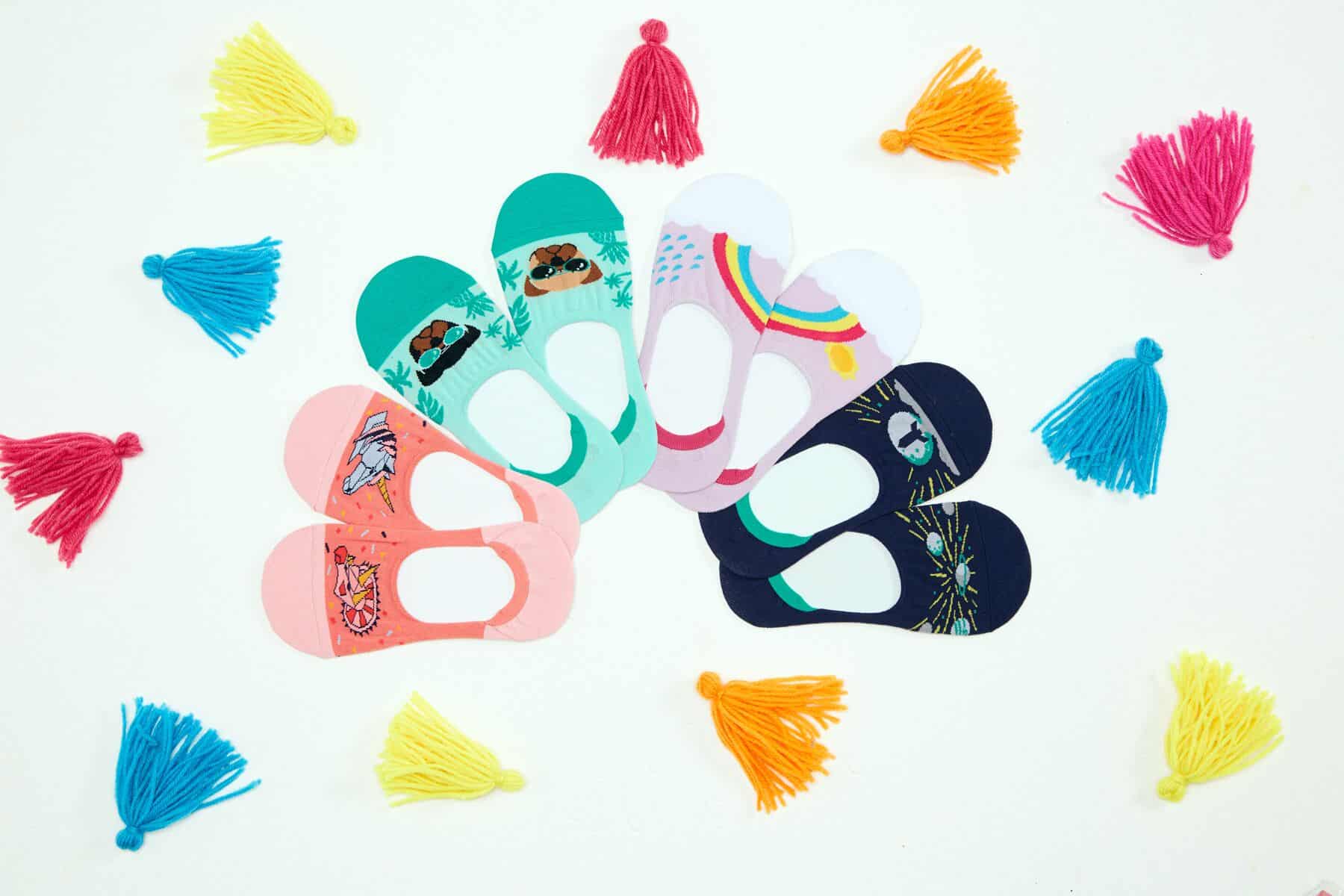 We're teaming up with Sock It to Me to give one lucky Hello Glow reader a $200 gift card to buy anything their heart desires from their online store. Yes! Kids socks, women's socks, men's socks, underwear, whatever you need! Enter using the form below. Good luck!
1