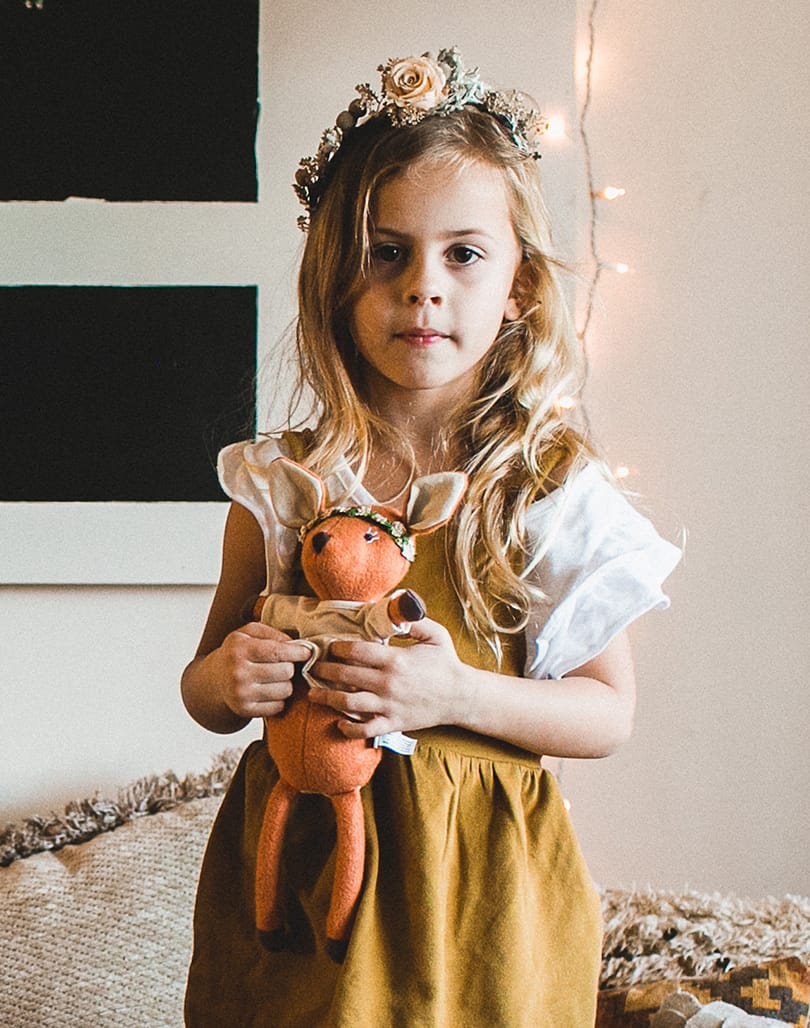 When I was pregnant with my daughter, my husband and I came up with some ground rules for toys. (Okay, I came up with some ground rules for toys and my husband went along with them.)
No plastic.
No batteries.
Nothing that's made in China.
Nearly everyone I told this to would respond with some kind of, "Ha, yeah, you say that now, but once your baby is here, you'll be buying all those things for her." And you know what? We didn't. She's nearly 2 now and we stuck to the rules. While playtime can still get noisy, it's nice not to have a cacophony of talking, singing toys in our house 24/7. No matter where we go, my daughter can entertain herself, something I attribute to the lack of toys that teach passive play in her collection. I know some people might think it's a silly thing to be passionate about, but I'm a really strong believer in the importance of high quality toys.
And I know what you might be thinking: "those toys are expensive!" Which is true! But your kids don't need eleventy-billion toys, and clean up is super easy when they don't. I also love that my daughter's toys are built to last—they're heirloom quality and meant not just to be passed down to the next child, but the next generation. Truth be told, I'm pretty sure we spend less on toys than most other people we know.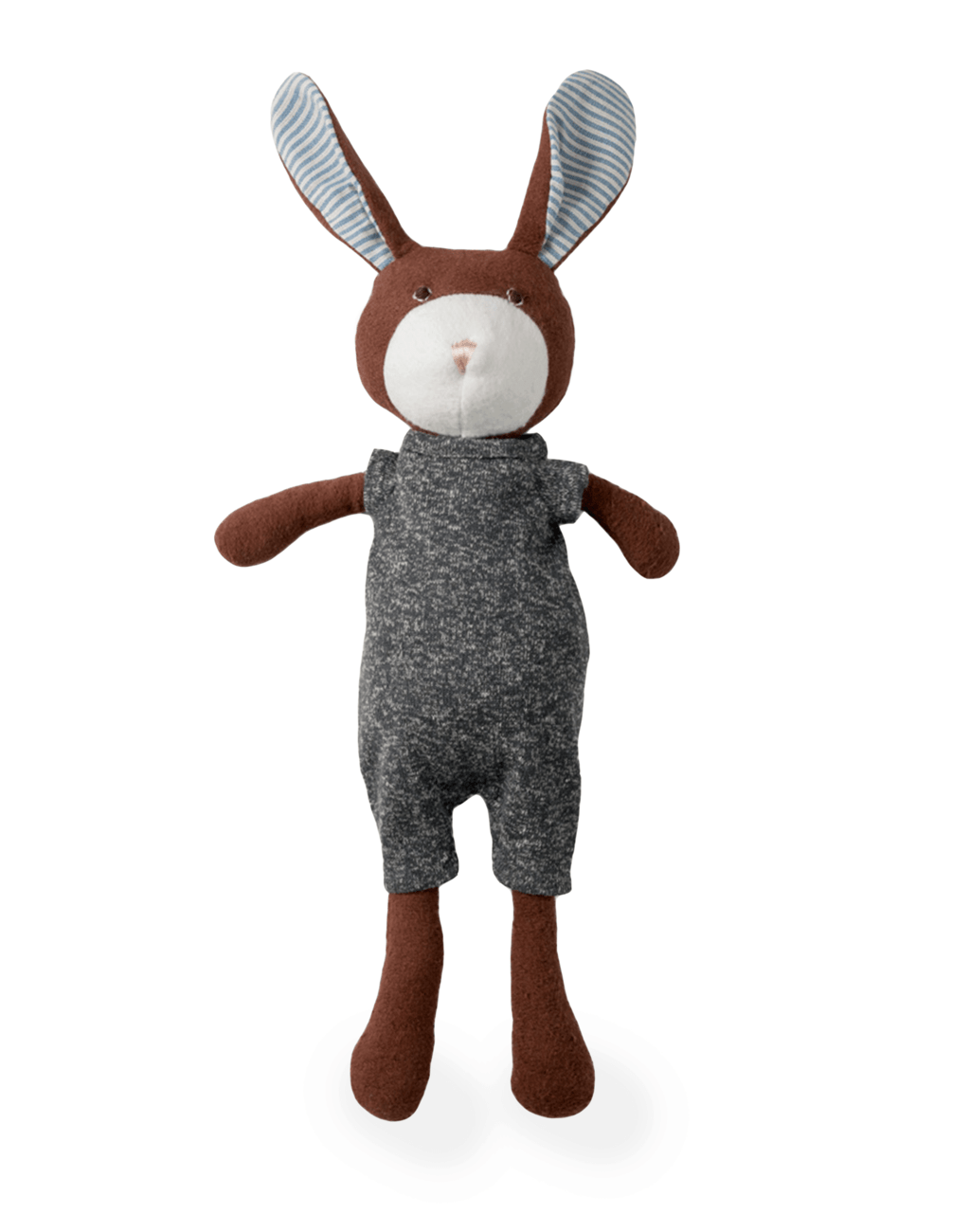 Unfortunately, it can be difficult to find toys that abide by the rules we set—even some of the popular "natural" toy brands are made in China with shoddy construction, paint that chips off, etc. That's why I was so excited to learn about Noble Carriage, an online children's boutique that sells organic clothes, toys, and gear for babies and toddlers. Our little ones are especially sensitive to chemicals and toxins, so knowing this is a retailer where everything is carefully curated makes me feel confident in my purchase. Everything in their shop meets at least three of these five standards:
100% Certified Organic
Fair Trade
Made in the USA
Locally Made
Handmade
I love supporting businesses that hold the same beliefs I do, but I also have to mention that: OMG, everything they sell is super adorable. Noble Carriage kindly sent my daughter a Frida Kahlo doll so I'd be able to review their products here and when I opened up the box, she immediately pulled Frida out, gave her a kiss, and exclaimed "I love you doll!" My heart is still in a puddle on the floor. Here are some of my favorites from their shop: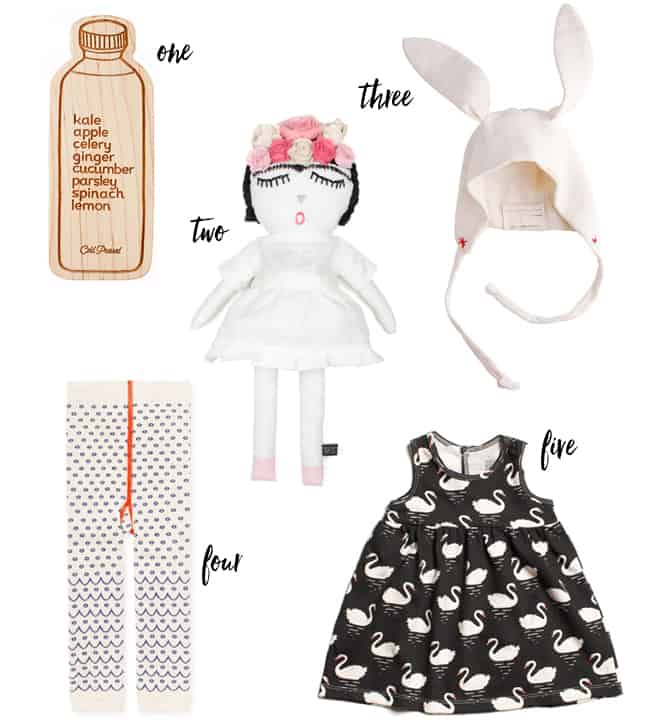 1. Lexypexy Green Juice Teether // 2. Handmade Frida Kahlo Doll // 3. EllieFunDay Organic Bunny Bonnet // 4. Hansel from Basel Scallop Footless Tights // 5. Winter Water Factory Swans Dress
Just in time for Easter, Noble Carriage is teaming up with Hello Glow to give one lucky reader a Hazel Village bunny doll (your choice of bunny!). Enter using the form below. Good luck!
a Rafflecopter giveaway
https://widget-prime.rafflecopter.com/launch.js
0