My name is Kiersten and I'm a reformed yogurt hater. My rocky relationship with yogurt started as a child when my mom would buy banana yogurt for me and promise that it tasted just like pudding.
"Just try it! You'll love it!"
I did not.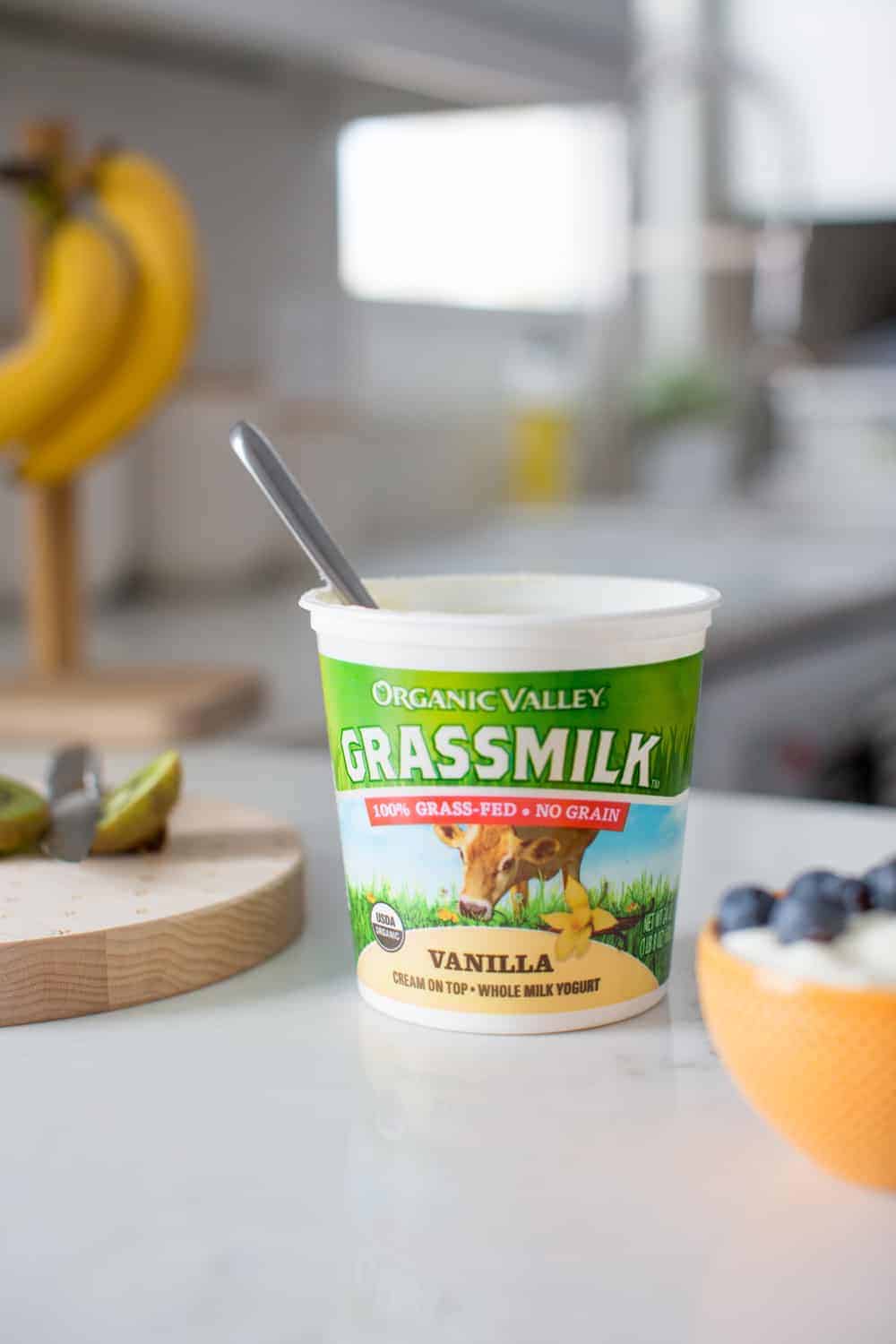 But the yogurt scene has changed in the past 20 years and after giving it a try again, I've found that I don't hate yogurt. In fact, some yogurt is pretty darn amazing. One of my favorites is Organic Valley Grassmilk yogurt.
You've probably seen Organic Valley at your local supermarket; as someone from Wisconsin, I've always been a big fan because their headquarters isn't too far from me. And as someone who's very into the ethos of cooperatives, I love that Organic Valley is a co-op owned by the farmers who produce their products. No matter where you are in the country, there's likely an Organic Valley farmer near you.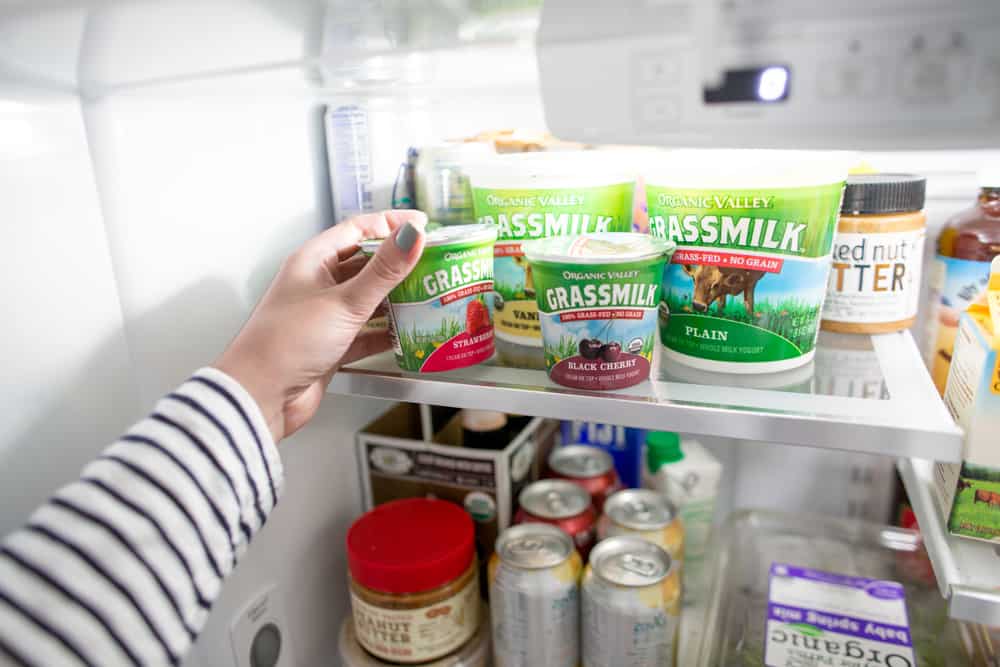 Organic Valley has been rolling out a new line of Grassmilk dairy products—milk, cheddar, and now yogurt. (Side note: I was also very surprised to learn that brands can call their dairy "grass-fed" even if their cows aren't fed a diet of only grass and forage. Organic Valley is committed to grass-fed dairy that's 100% for real no lies Grassmilk!) We've already been buying the milk and cheddar at our local grocery co-op, but we recently tried a few varieties of their Grassmilk yogurt and OMG, it was love at first taste.
Even for me. The (former) yogurt hater.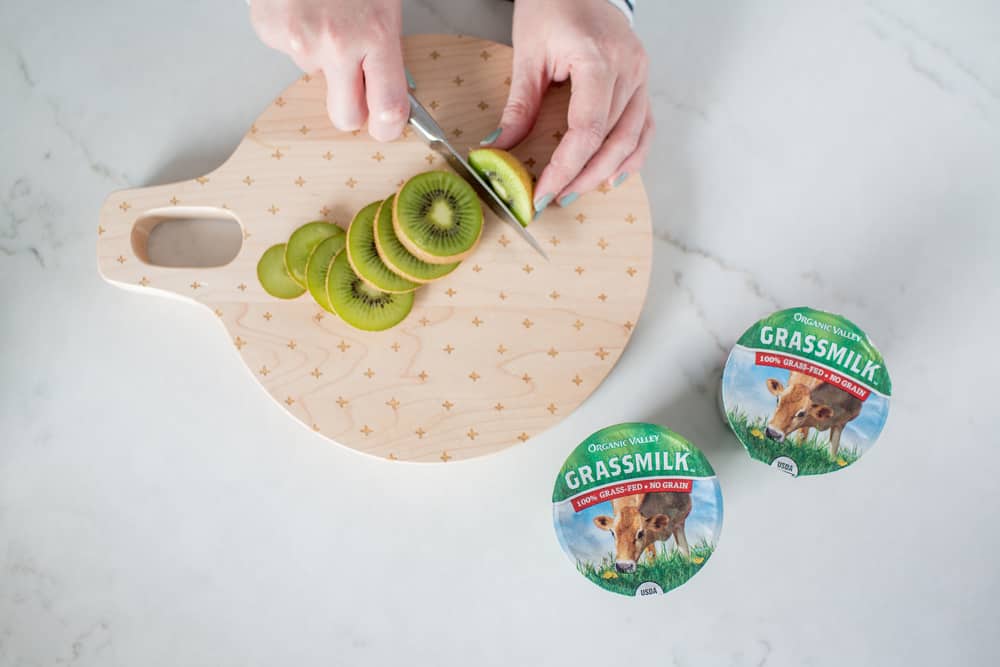 If you're one of those people who can drink a glass of wine and recite all the notes you taste and pinpoint the exact geographic region where it's from, you'll probably notice a depth of flavor in Grassmilk dairy that just doesn't exist in conventional milk. Maybe even some floral notes in spring and summer. And if not, you'll probably be like me and my family—you'll just notice that it tastes better. Even my toddler demands the "creamy milk" when we're shopping; she adores Organic Valley's vanilla Grassmilk yogurt too.
And I'm glad she loves it so much—and doesn't have to be tricked into eating it like my mom tried to do with me!—because I also know that in addition to tasting better, Grassmilk yogurt is better for her, with higher levels of beneficial omega-3 and CLA fatty acids than traditional yogurt, 6 grams of protein per serving, calcium, and probiotic cultures. And all Organic Valley products are free of antibiotics, synthetic hormones, toxic pesticides, and GMOs. Always.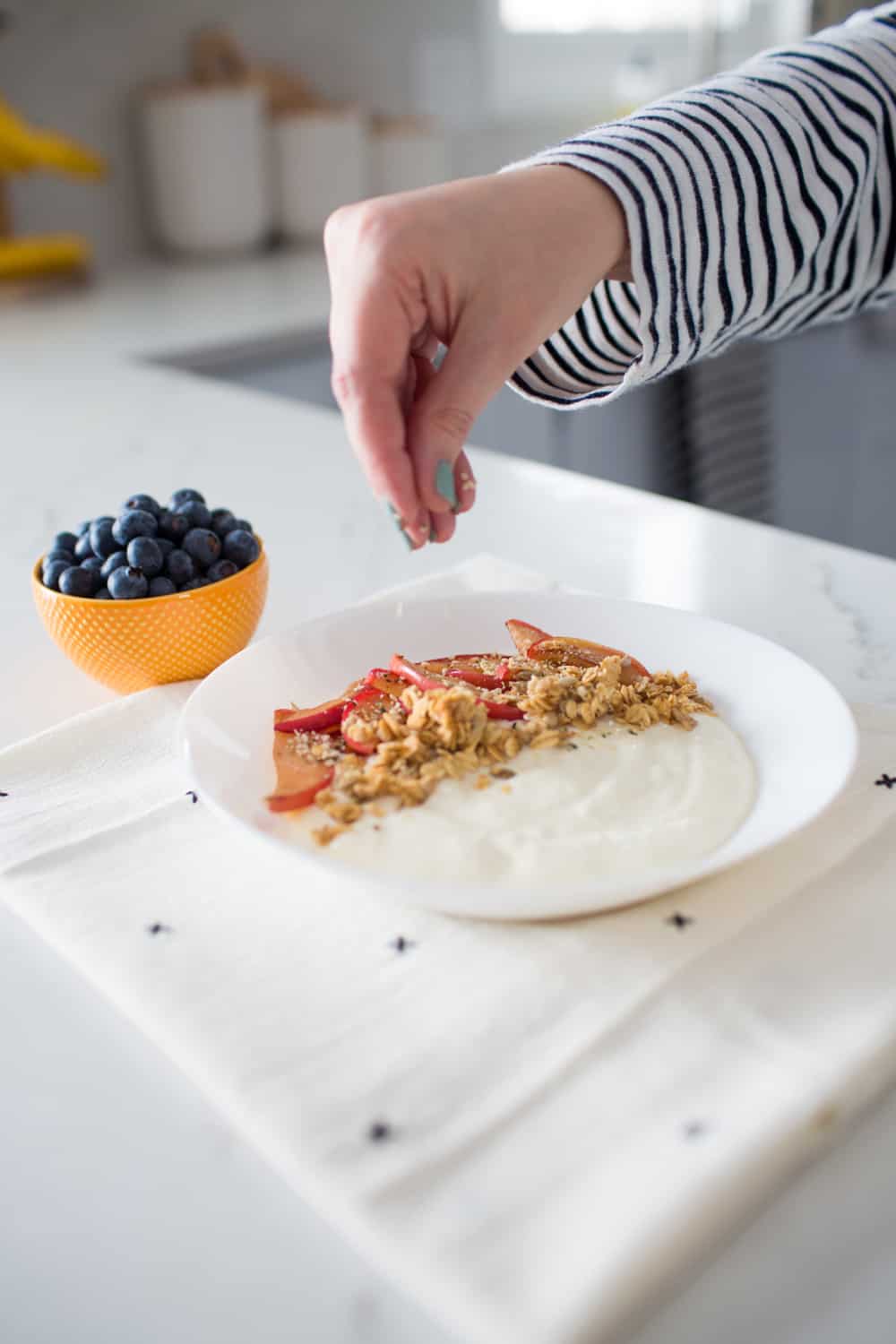 My husband takes the Grassmilk yogurt cups to work and eats them as-is, while our daughter likes to use her beloved Vanilla Grassmilk yogurt as a dip for berries and other fruit before scooping the rest out of the bowl with a spoon. (You know she's enjoyed herself when she's sporting a big yogurt mustache after her snack.) I love sweetening the plain yogurt with a touch of stevia and stirring in a small handful of blueberries and chia seeds for a nourishing snack that keeps me full and satisfied until my next meal.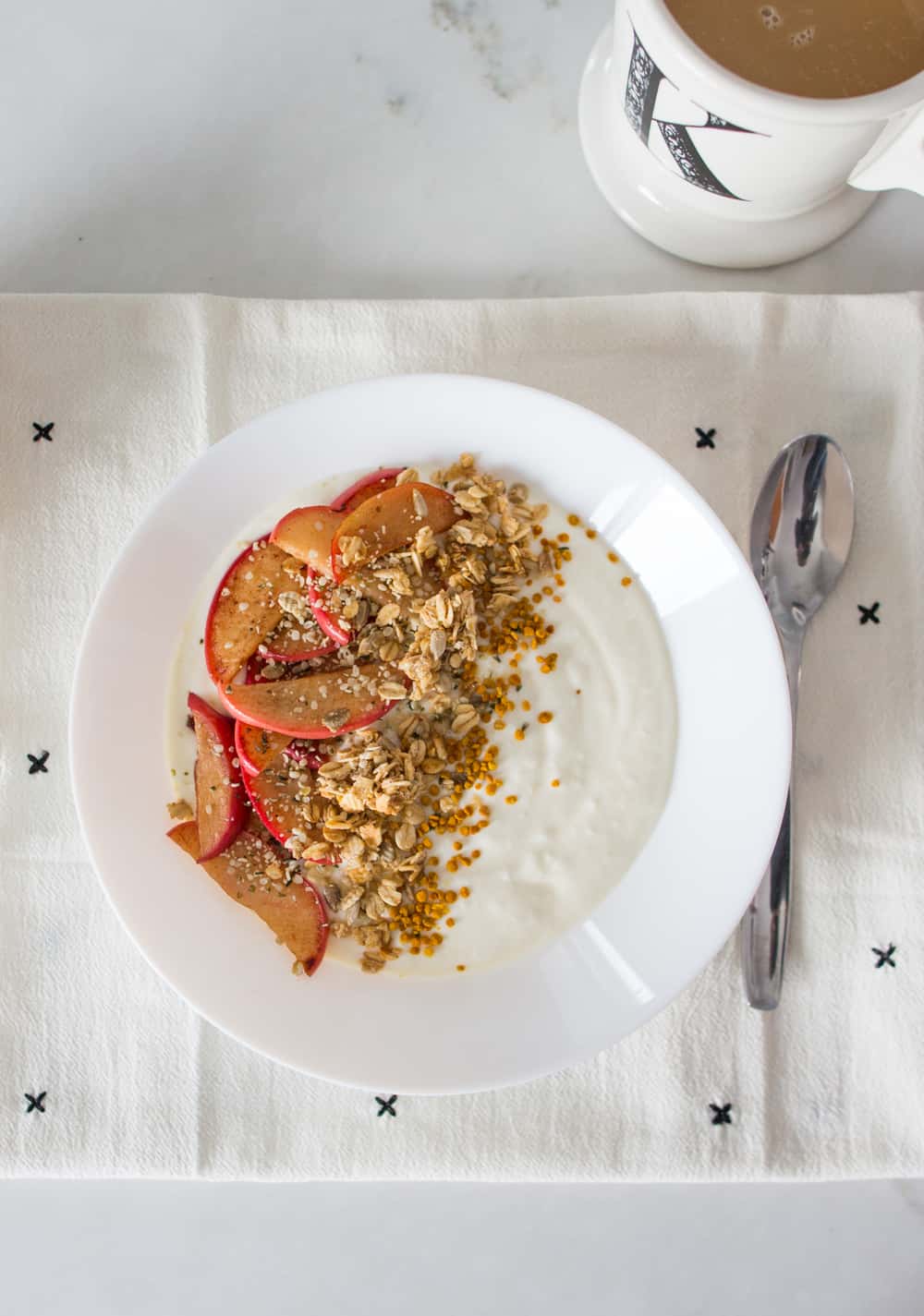 On leisurely weekend mornings when I have the time to make my family a more involved breakfast, I use Organic Valley Vanilla Grassmilk yogurt as a base for big breakfast bowls—I sauté sliced apples with ghee, vanilla bean, and cinnamon, then add them to the bowl with crunchy granola, bee pollen, hemp seeds, and a drizzle of honey. So good.
Grab a Coupon for Organic Valley Grassmilk Yogurt + Try It Yourself
Visit the Organic Valley website and download a coupon here!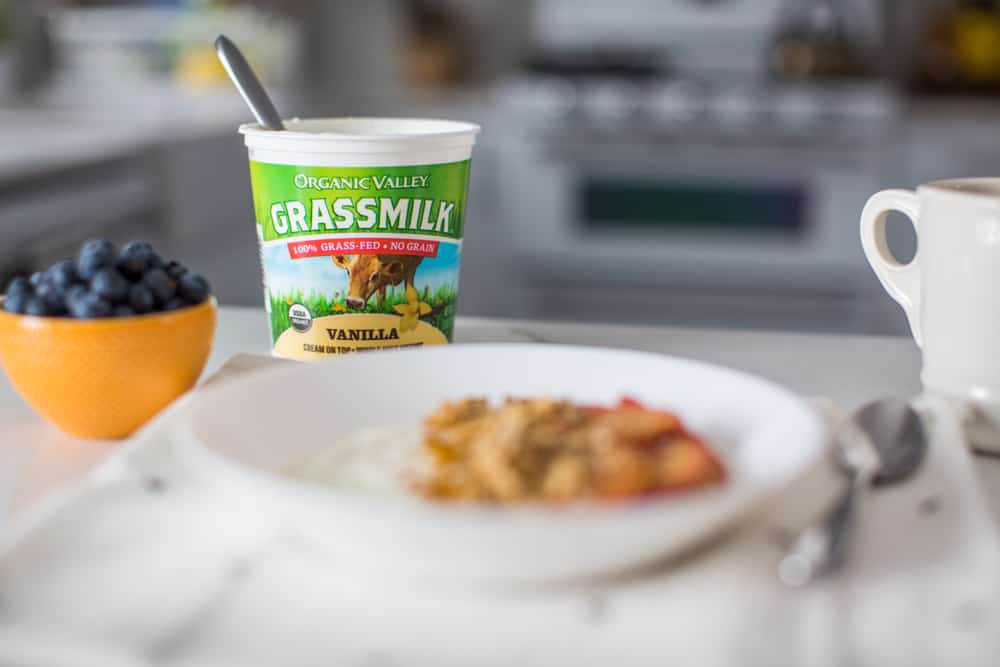 Photos by SV Heart Photography
This is a sponsored conversation written by me on behalf of Organic Valley. The opinions and text are all mine.
5