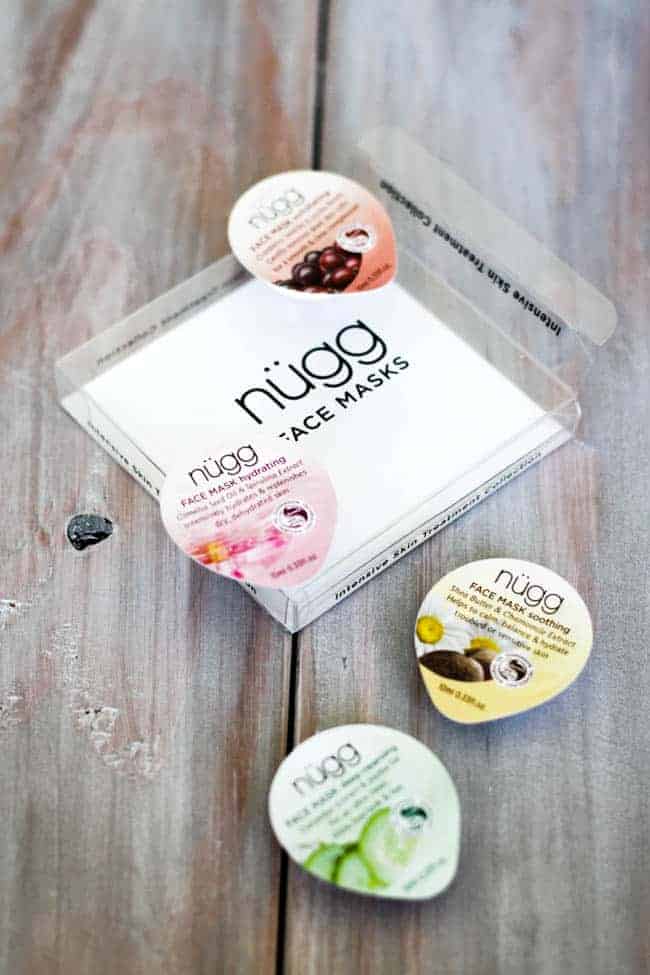 As The Face Mask Authority™, nügg is all about providing high quality skin treatment products at affordable price points in attractive, functional packaging. Their innovative face masks are powered by cutting edge technology that eliminates the need for chemical emulsifiers. nügg face masks are also formulated with potent and fragrant blends of natural oils and extracts, and are produced without petrochemicals, parabens, sulfates, synthetic fragrances and colors. And they are, of course, cruelty-free.
$50 nügg Face Mask Giveaway
The winner of this giveaway will receive four different masks from nügg, each containing 4 packs. Each 4-pack – Soothe, Exfoliate, Hydrate, and Cleanse – features 5-minute face masks that deliver the spa experience and results in the comfort of your own home.  Each mask is formulated with a powerful blend of natural oils, featuring over 90% natural or naturally-derived ingredients. These single-serve cups protect the ingredients from oxidation, are easy to use, and are perfect for when you're on-the-go.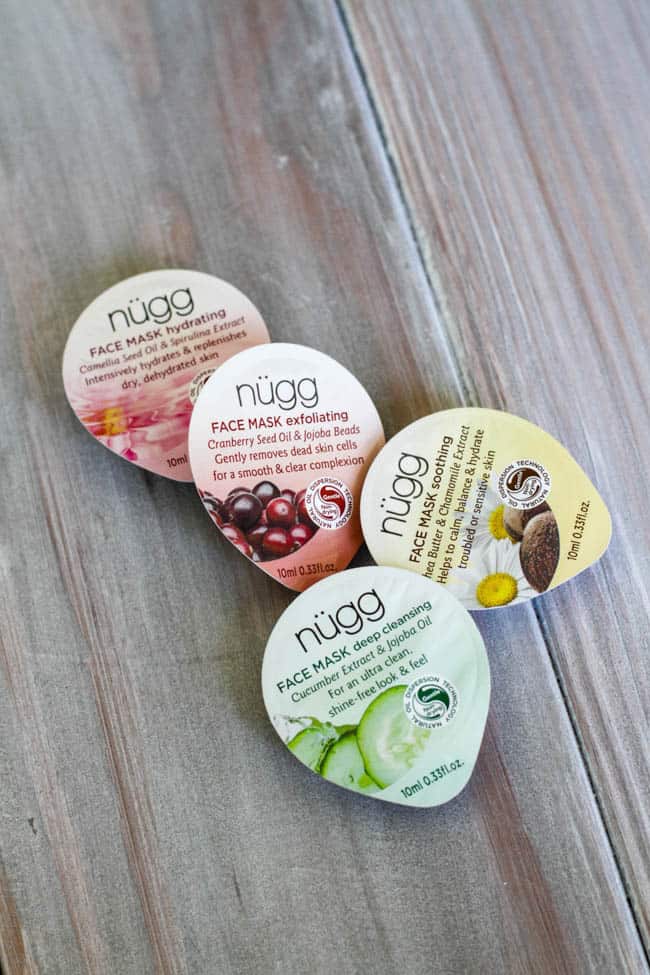 This premier collection includes the award-winning Deep Cleansing face mask for a clean, refined, and shine-free look, Exfoliating mask for a smooth and clear complexion, the Soothing mask to soothe and balance troubled or sensitive skin, and the award-winning Hydrating mask to intensely hydrate and soften your skin. Enter below for your chance to win!
Hello Glow received product for review purposes. All opinions are 100% ours.
0