Are you looking for a way to make your pumpkin muffins healthy? We've experimented with this Gluten-Free recipe of oatmeal pumpkin muffins and they turned out great! Moist, dense and deliciously fall-flavored, packed with fiber and proteins, we enjoyed them next to a cup of pumpkin spice latte in one of the first rainy days. We used oatmeal, pumpkin puree and brown sugar, plus a flaky oat topping crumble that turned these pumpkin muffins into a real delight!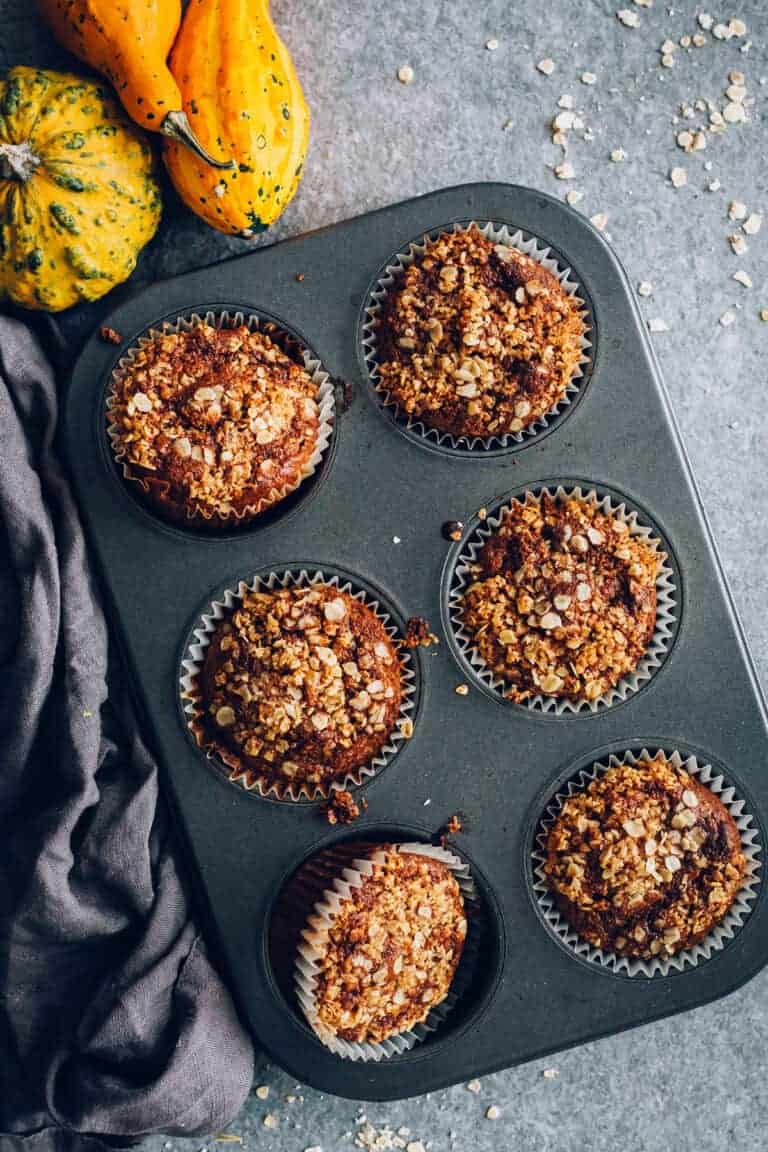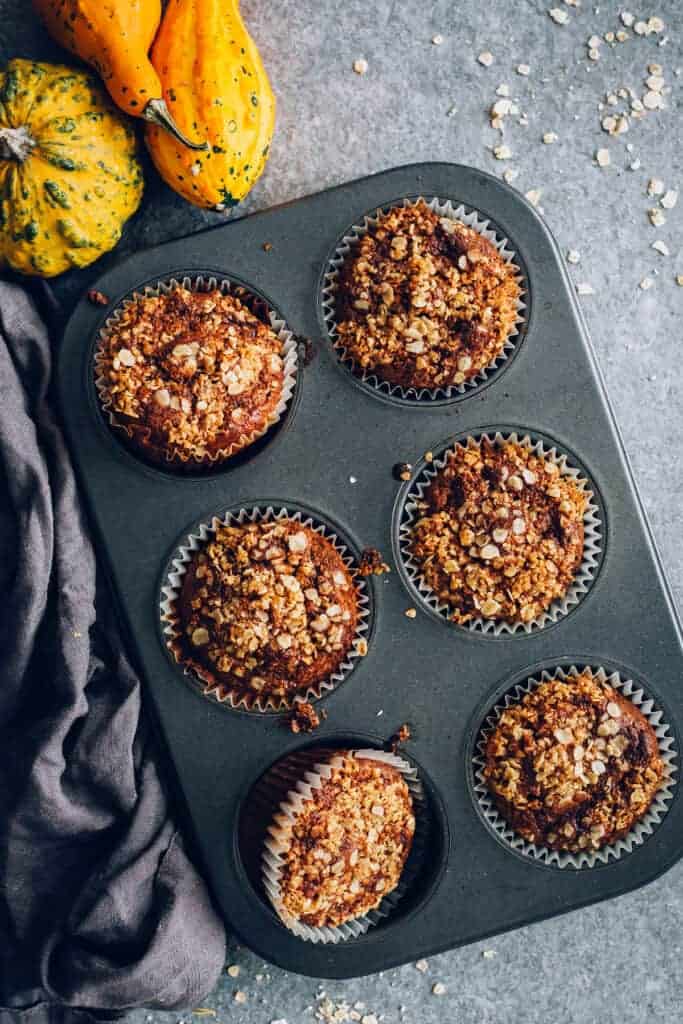 We can't think of enough ways to use the pumpkins that all the farmers' markets abounds in at the moment, and with the holiday season just around the corner, baking muffins with roasted pumpkin puree always sound like a great idea. Plus, they can make a delicious treat for Halloween!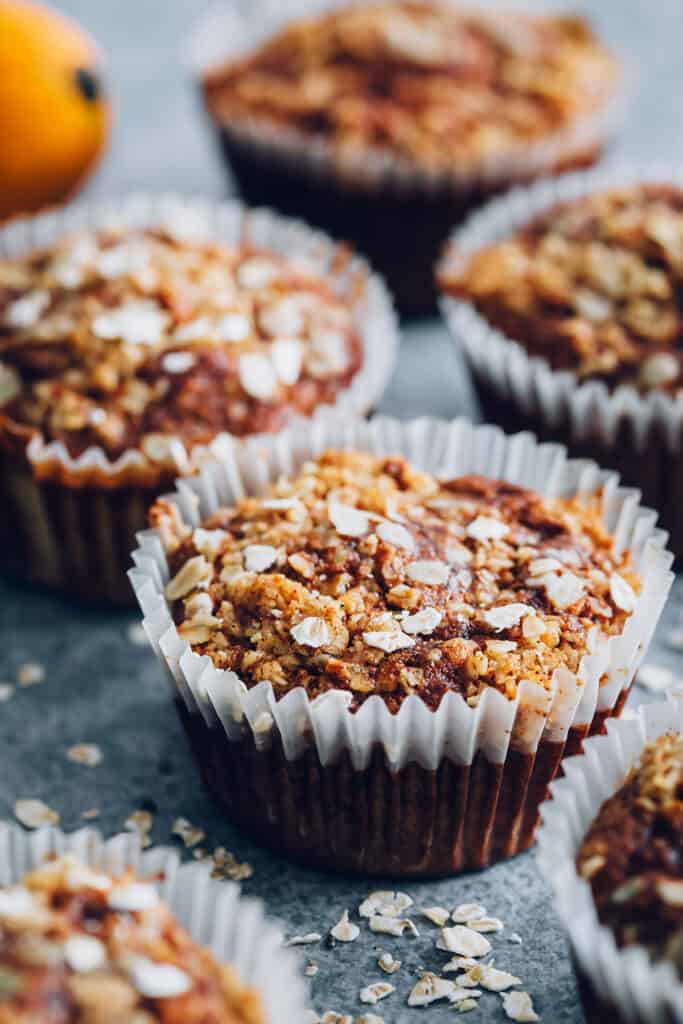 How to Make Pumpkin Muffins
Making pumpkin muffins simply do not require any special kitchen skill or gadget! Just like any other muffin, you only need to mix all the ingredients together in a large bowl, than scoop the batter into muffin tins, bake and that's it! Here are the very simple steps of making this healthy pumpkin muffins recipe: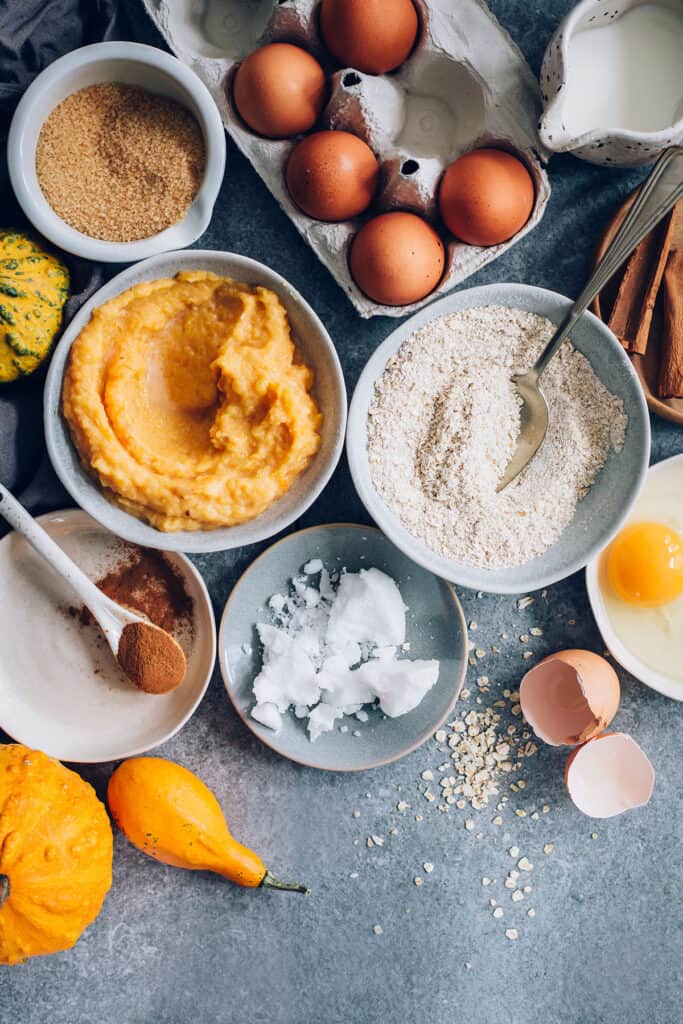 1. Add all your ingredients into small bowls, beat the eggs and make the pumpkin puree from your roasted pumpkin.
2. Mix the dry ingredients (oatmeal, baking soda, sugar, cinnamon) into a large bowl, then add the wet ingredients. Combine to obtain a batter (its texture should be not too runny, but not too dry either).
3. Scoop the batter into the muffin tins.
4. Prepare the crumble, by mixing oats with coconut oil and sugar, then top each muffins with a small crumble quantity.
5. Simply bake for about 25 minutes and enjoy the result!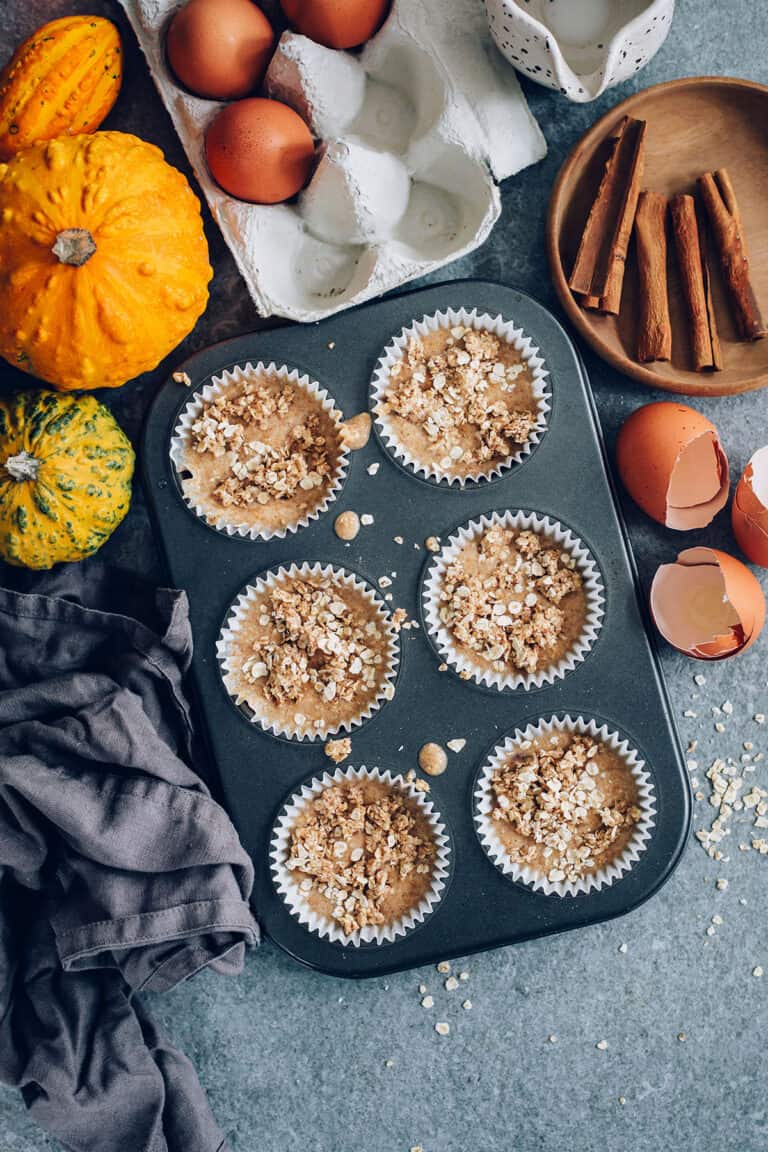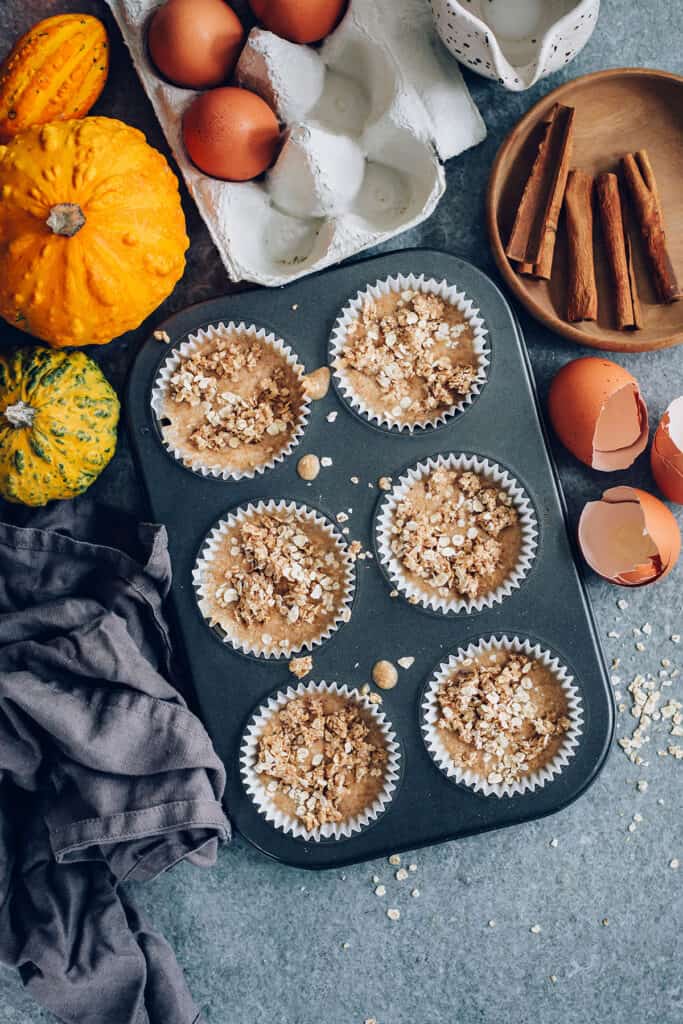 How to make the best oatmeal pumpkin muffins

There are simple adjustments you can do to turn these oatmeal pumpkin muffins into your all-time favorite dessert or breakfast!
—Replace the brown sugar with maple syrup or coconut sugar – this will make your pumpkin muffins even healthier.
—Add your favorite extras – nuts (especially pecans), seeds (especially pumpkin seeds) or chocolate chips, a dash of cardamom or pumpkin spice – they all make a great addition!
—Wanna make vegan pumpkin muffins? Replace the eggs with flax seed eggs (for each egg use a 1 tablespoon flaxseeds soaked into water).
—Do you want to increase their protein load? Add 1 tablespoon almond butter for a more dense texture and rich taste.
—Do you want to freeze them? They really freeze nicely – simply let them cool completely before adding to your favorite freezer bags.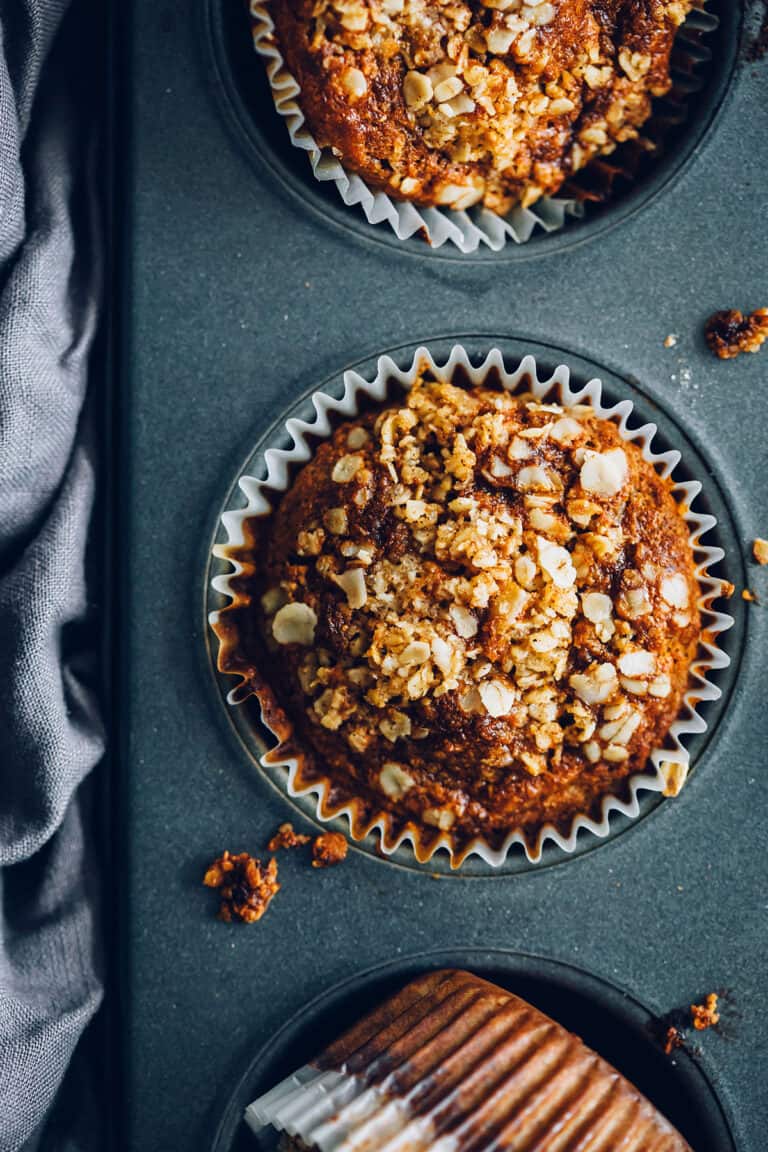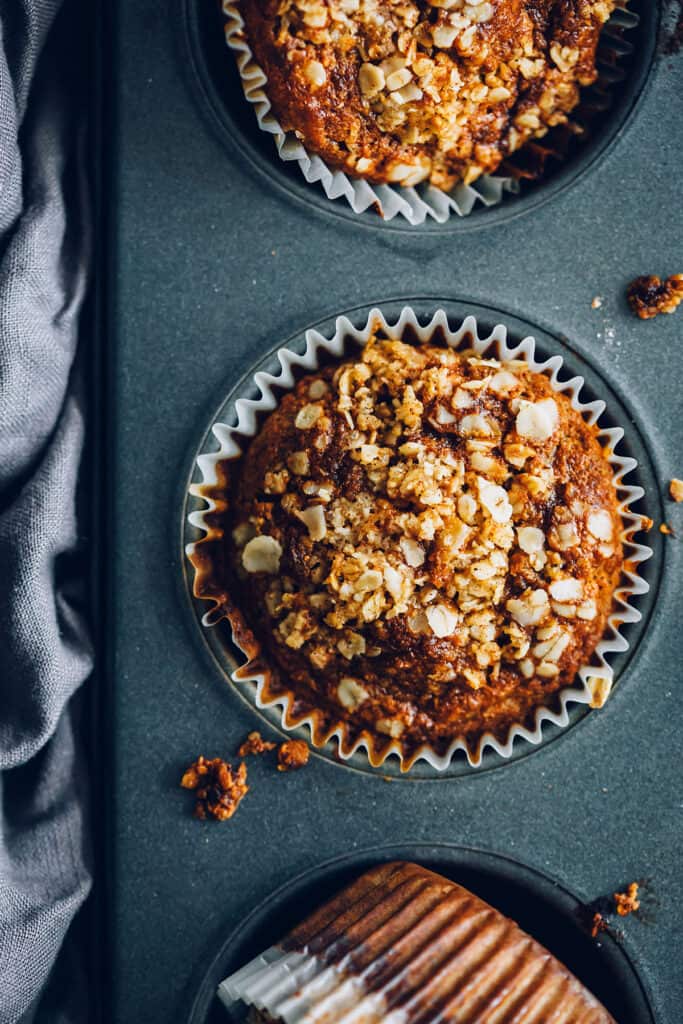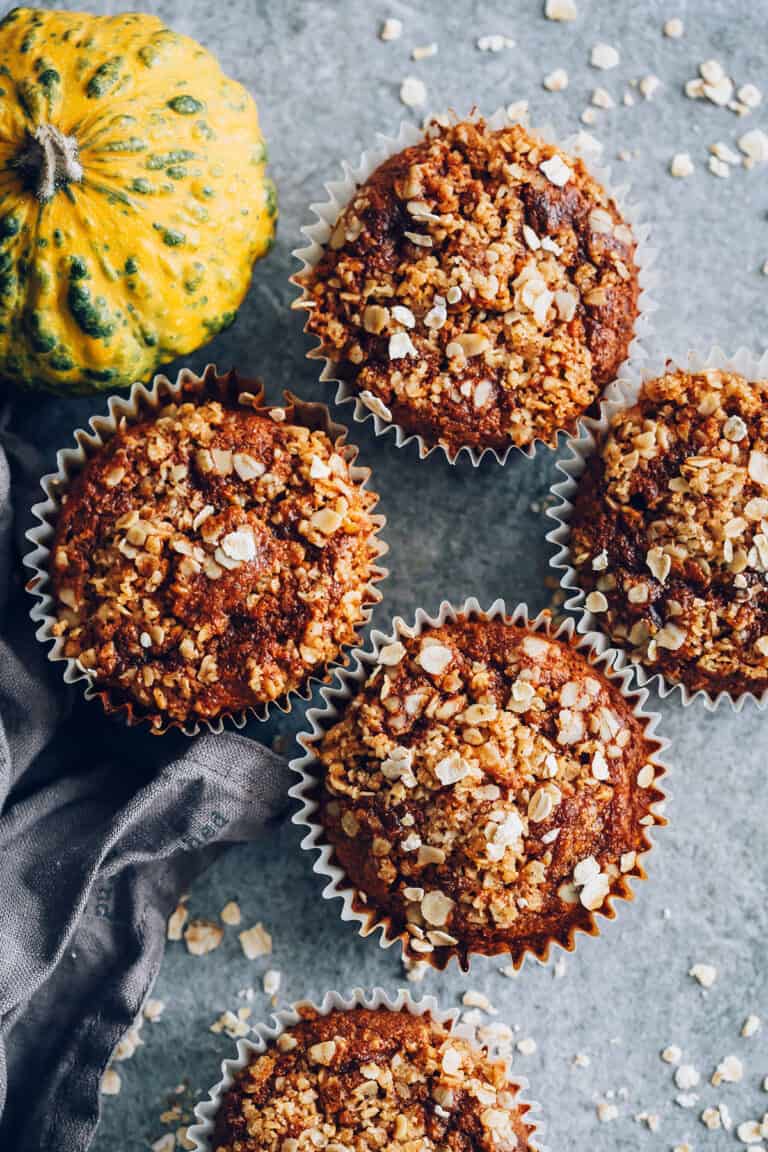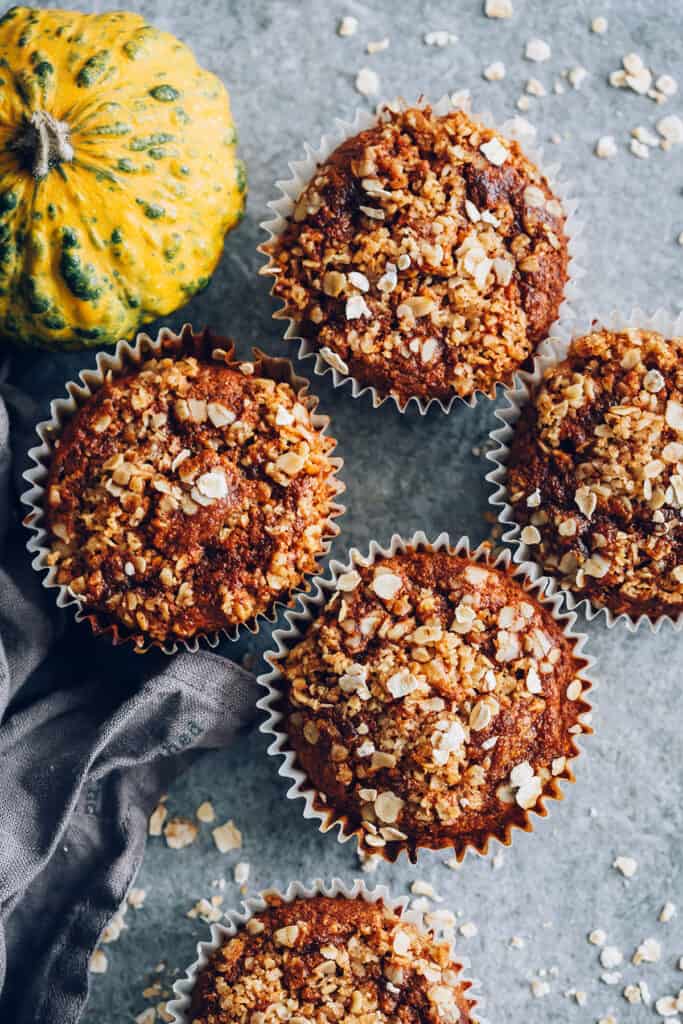 Looking for more healthy desserts? Try our Superseed Pumpkin Energy Balls, our Greek Yogurt Mango Muffins, or our Chocolate Chunk Banana Oat Muffins.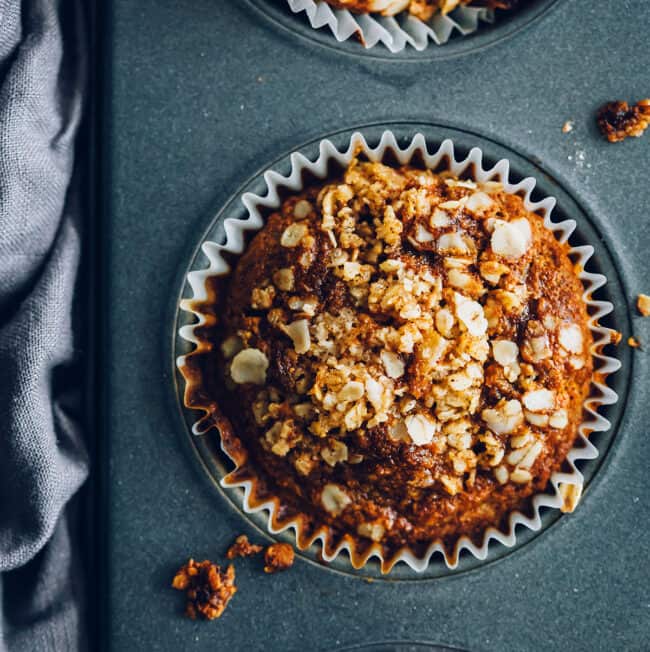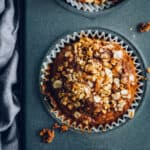 Print Recipe
Oatmeal Pumpkin Muffins
Packed with protein and fiber, flourless and gluten-free, these healthy pumpkin muffins are made with oatmeal and home-roasted pumpkin puree.
Ingredients
1&1/2

cup

oatmeal

1/3

cup

unsweetened almond milk

3

eggs

beaten

1

cup

pumpkin puree

made from roasted pumpkin or canned pumpkin

2&1/2

tbsp

brown sugar or coconut sugar

6

tbsp

coconut oil

melted

2 tbsp

rolled oats

1

tsp

baking soda

1

tsp

ground cinnamon

1/3

tsp

salt

1

tsp

apple cider vinegar
Instructions
Preheat the oven 175C/350F.

In a large flour mix the oatmeal, baking soda, cinnamon, 2 tbsp sugar and salt.

Add the wet ingredients - beaten eggs, almond milk, 5 tbsp melted coconut oil, pumpkin puree. Whisk to incorporate.

Scoop the batter into the muffin tins.

In a medium bowl mix the 1 tbsp coconut oil, 1/2 tbsp brown sugar and rolled oats to obtain a crumble.

Top each muffin with the crumble.

Remove and set aside to cool before serving.
10