This post is sponsored by iHerb. All opinions are my own.
Thanks to below-freezing temps, biting winds and painfully dry central air, winter can be a tough few months to bare – especially where you skin is concerned. Cold, dry air can zap moisture from skin and damage your moisture barrier, which means you may have a harder time keeping cracks, redness and flakes at bay. Yikes, right? But cold weather and central heat aren't necessarily a death sentence for plump, pretty skin. With the right products and a little planning, it is possible to keep your complexion soft and luminous throughout the brutal winter month.
But trying to change your entire beauty routine overnight only leads to frustration (you) and stress (your skin). That's why I've put together this 7-day plan to gradually take your skin from sleek and tanned to plump and protected in a week flat.
I teamed up with my friends at iHerb to find you the best lotions, serums, and supplements to incorporate each day. Not only do these products build off each other, adding yet another layer of protection from the elements as the week goes on, but they're clean and gentle enough to meet my high standards.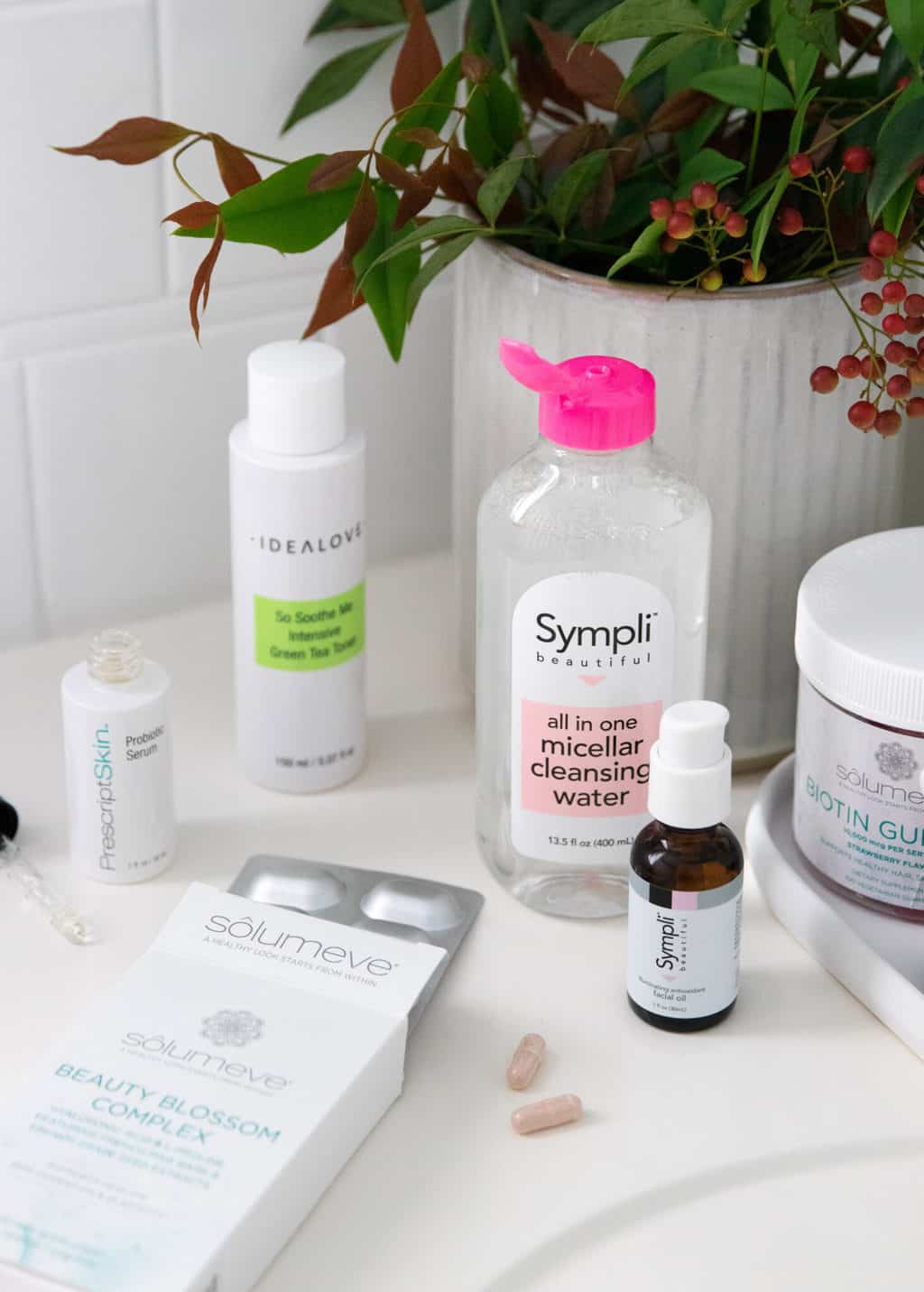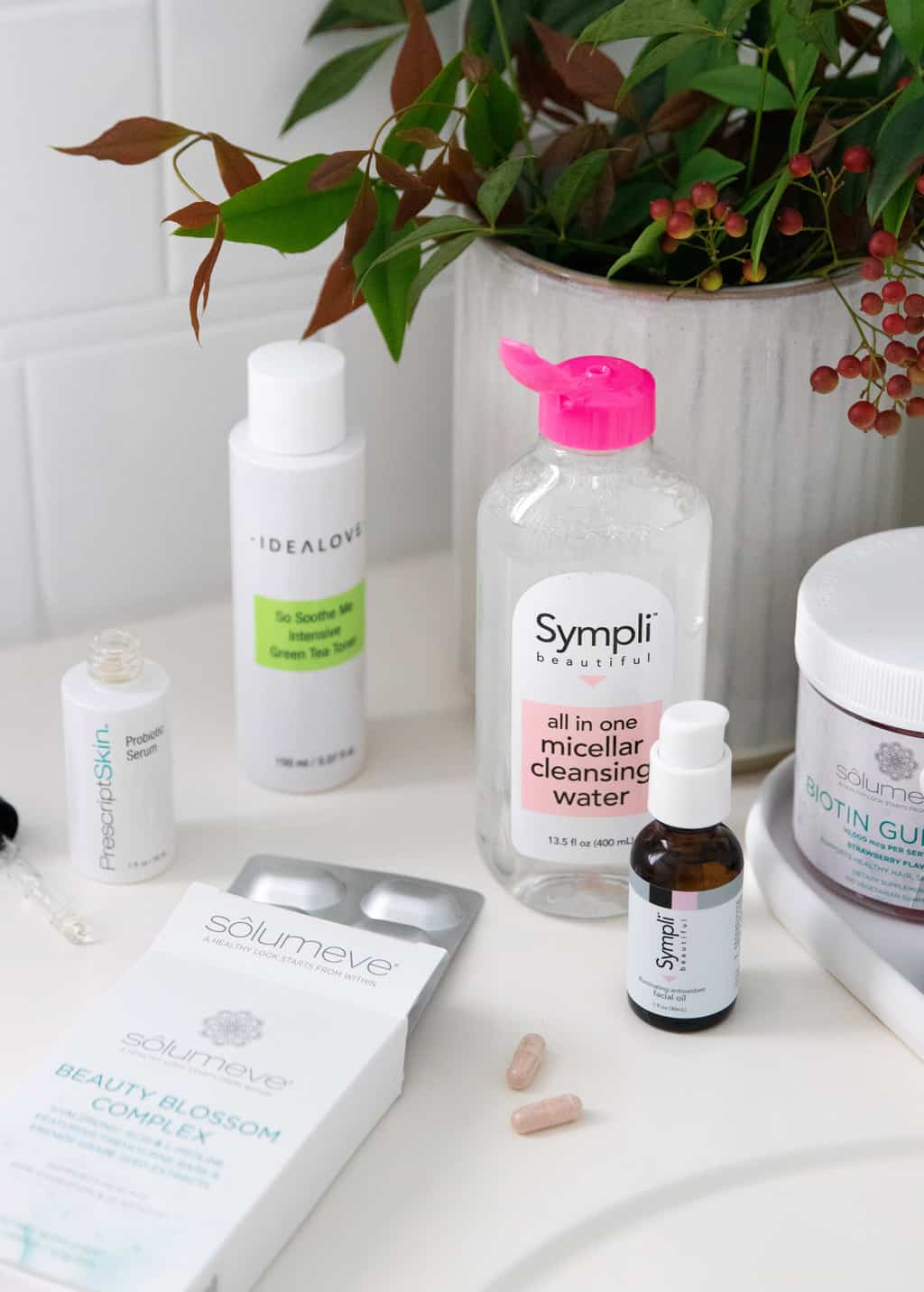 With over 30,000 natural products gracing their shelves, often at prices less than you'll find elsewhere, iHerb is my favorite one-stop shop for clean beauty on a budget. All iHerb brands meet strict standards and Current Good Manufacturing Practices set by the FDA. And many of them are free of parabens, sulfates, artificial fragrances and gross ingredients so you can rest easy knowing they won't irritate sensitive skin (a must when temperatures drop).
But it's not just iHerb's quality that's made me a raving fan – they also have the best service. iHerb ships to over 180 countries and offers customer service 5 days a week in 10 different languages. Couple that with the fact that all orders are shipped from climate-controlled distribution centers to ensure the quality of their products and orders over $20 get free two-day shipping in the U.S.? I'll never shop anywhere else.
So, if you're ready, I'll show you how to refresh your skincare routine just in time for winter weather.
One Week to Better Skin: Your Winter Skin Bootcamp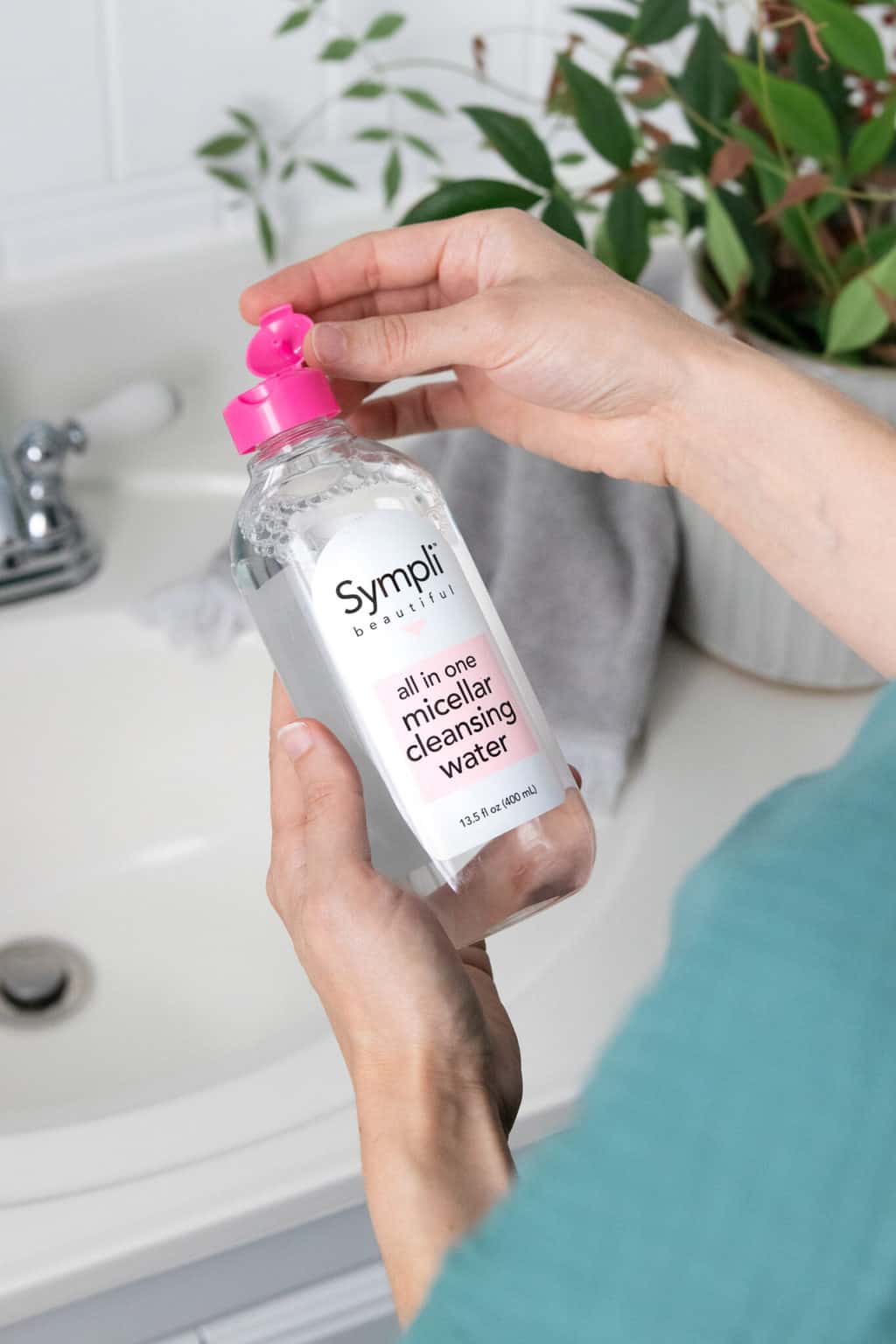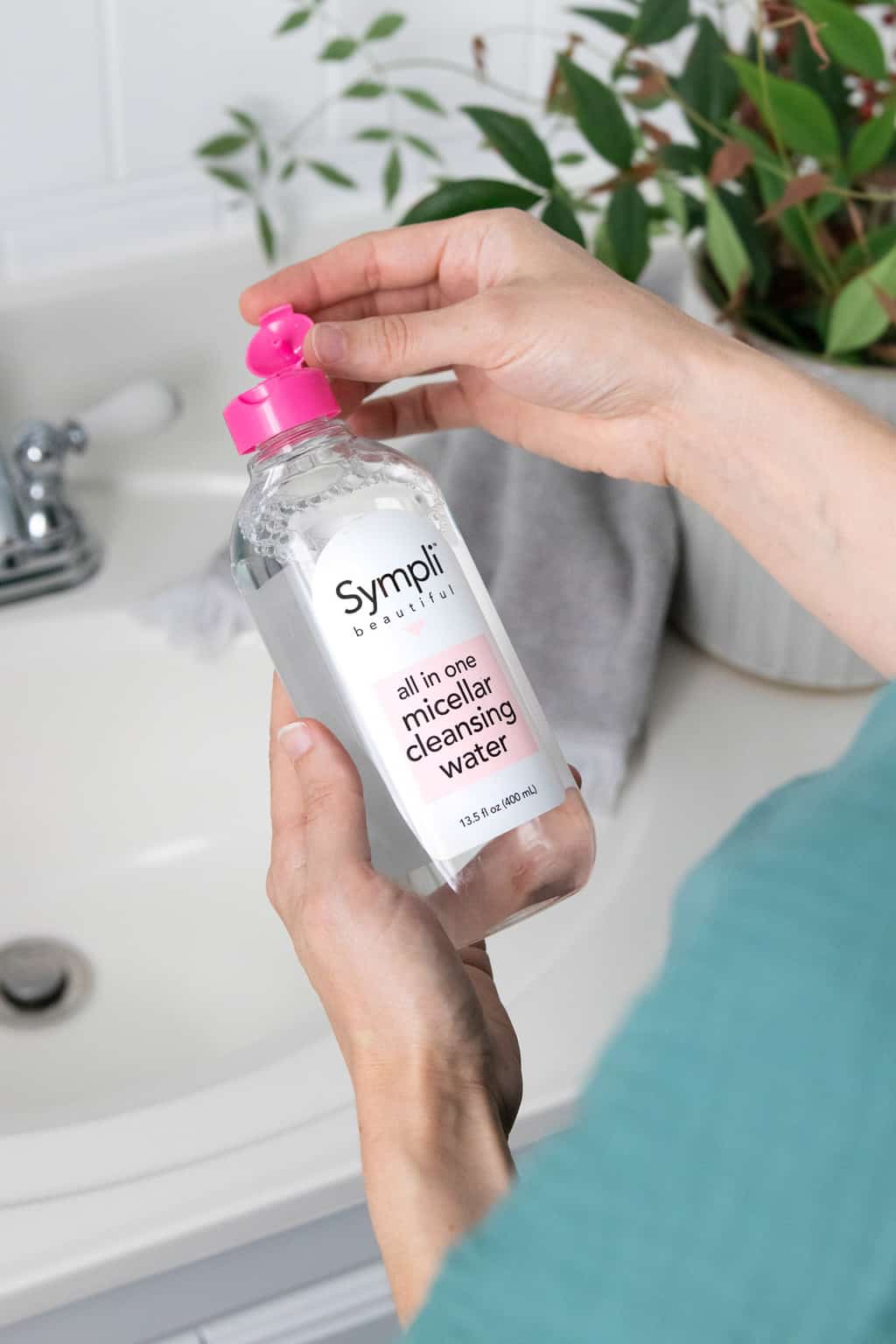 Day 1: Switch to a soap-free cleanser
If you're still using soap and water – stop. Foaming cleansers can strip moisture from your skin's top layer, leaving your face feeling tight and flaky. And rinsing with hot water only dries things out further. I love this Sympli Beautiful Micellar Cleansing Water because it gets rid of the need for soap altogether.
At night before bed, simply pour some on a cotton round and use like you would makeup remover. It gently cleanses skin, washes away makeup, and hydrates – no rinsing needed. When you're done, make sure to moisturize like you normally would.
Day 2: Prep Skin
Exfoliating helps remove dead skin cells so products can sink in and penetrate pores. While you don't want to overdo it during the cooler months, using a non-abrasive exfoliator can actually prepare skin to absorb product and improve the health of your skin.
Sympli Beautiful AHA Skin Perfecting Peel combines the power of apple juice, willow bark extract and lemon juice to gently smooth and brighten skin.
Apply to clean, dry skin (if cleansing with the Micellar Cleansing Water, I recommend splashing your face with water and patting dry before applying the peel so you don't inadvertently mix ingredients) and let sit for 10 minutes before rinsing off. Follow up with a moisturizer.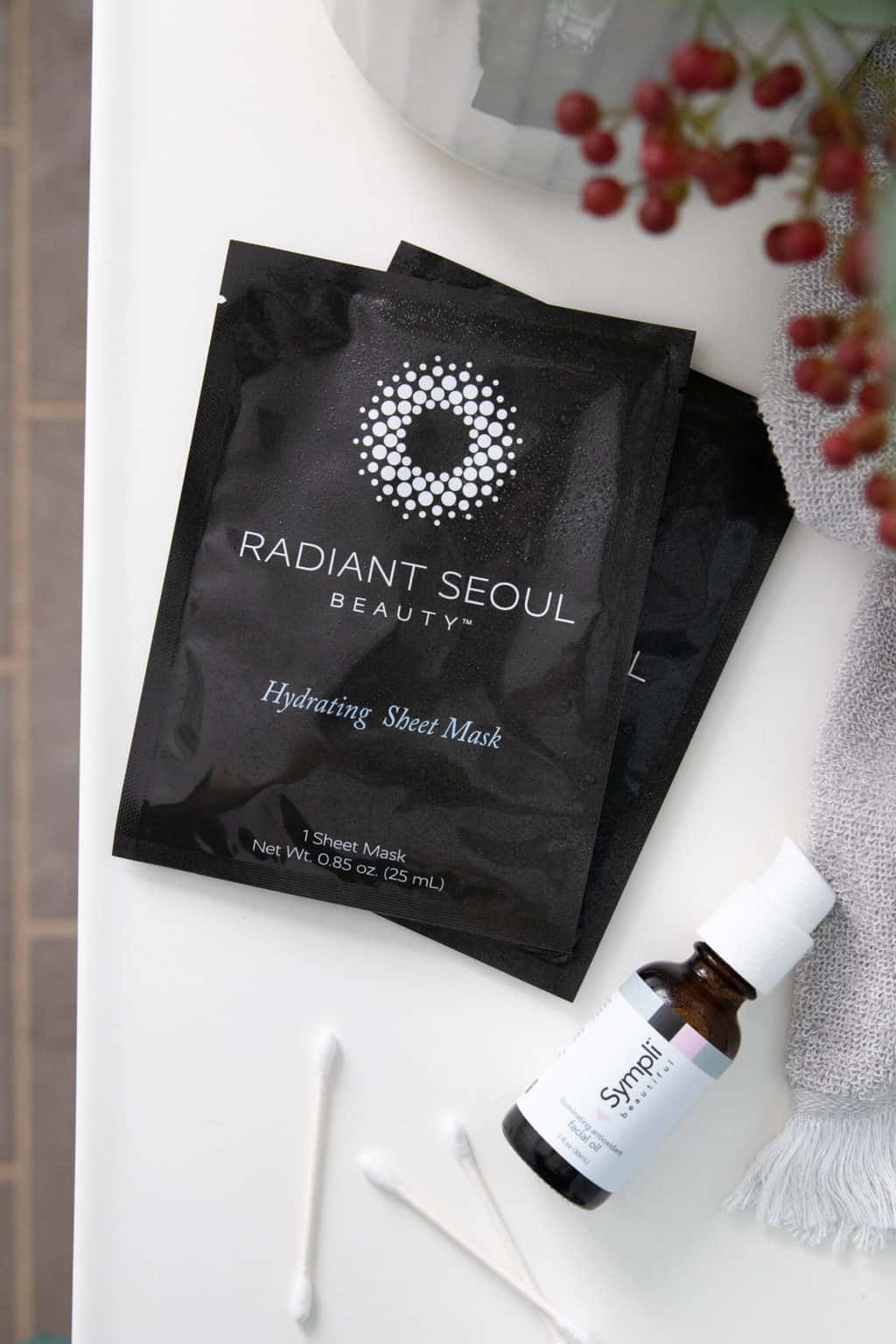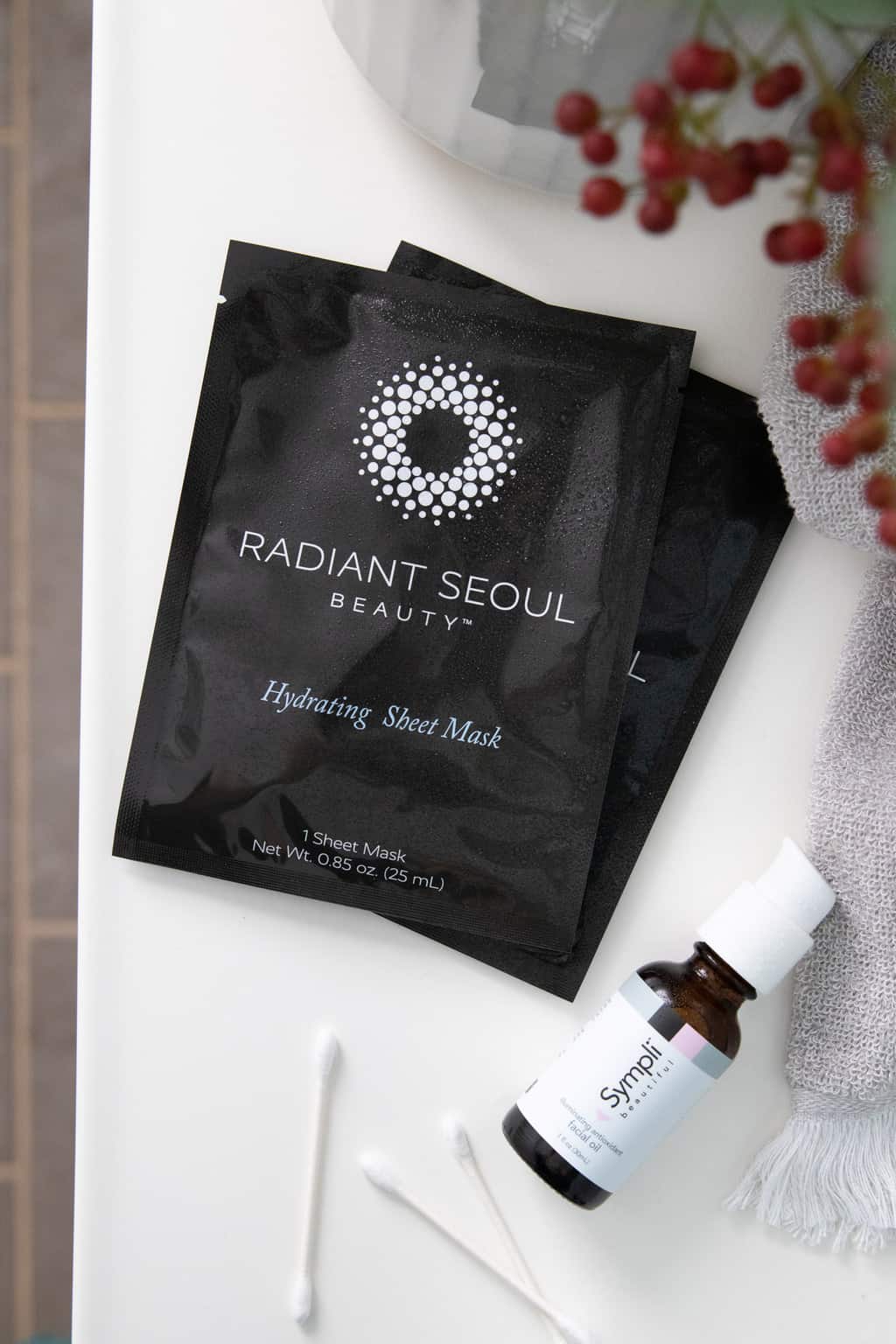 Day 3: Replenish moisture
Skin is thirsty, dehydrated and irritated in the winter because the humidity levels outside drop, so the water in the air (and in your epidermis) evaporates more quickly.
Two of my favorite ways to boost moisture are with high-quality facial oils and moisturizing face masks.
Sympli Beautiful Illuminating Antioxidant Facial Oil is a blend of argan, rosehip and marula oils, which leave skin feeling soft and supple. I use this facial oil as both a mild cleanser whenever my skin is feeling extra parched and as a moisturizer throughout the day. But it can also be used as an eye serum, cuticle oil, hand salve or whatever else you might need.
Meanwhile, Radiant Seoul Hydrating Beauty Sheet Masks provide instant relief for tired, thirsty skin. I love that they're loaded with natural beauty-boosters, like hyaluronic acid, spinach, and oolong tea. And they're made from biodegradable 100% wood pulp so they won't clog up the landfill. You can never over-mask it, so go ahead and use these as often as you like.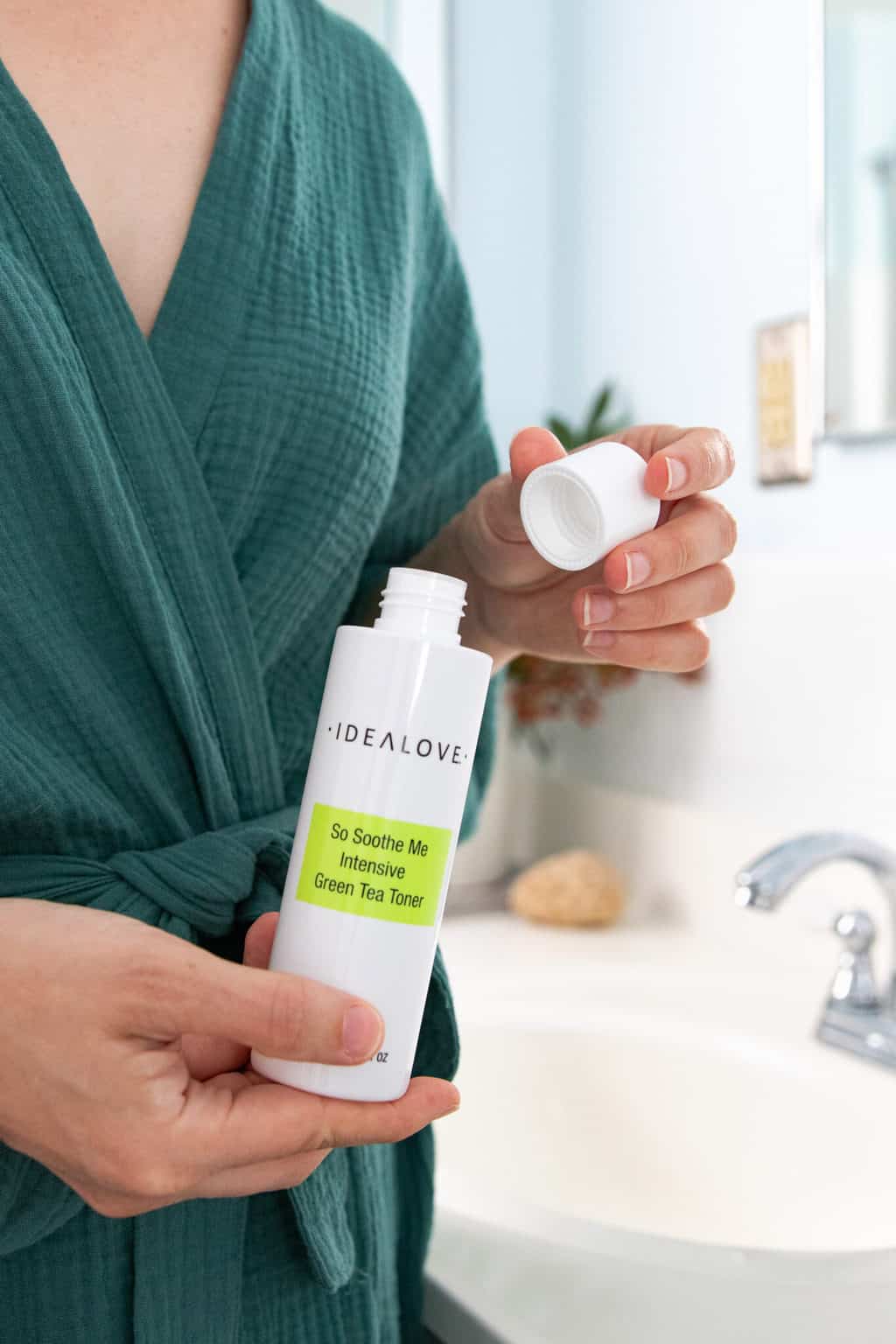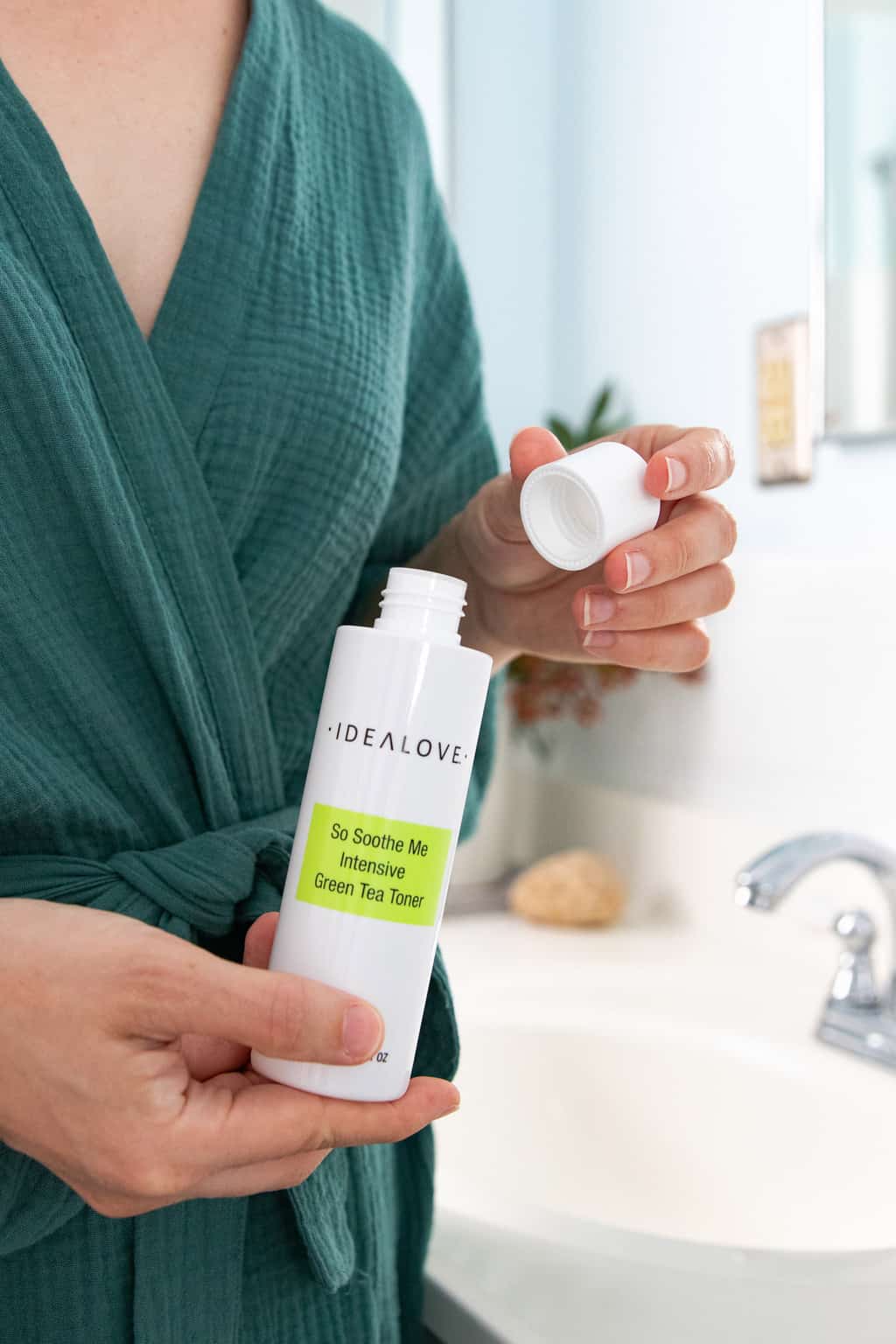 Day 4: Soothe irritation
With dry skin comes redness and irritation, so it's vital that you incorporate soothing ingredients into your beauty routine. I swear by IdeaLove So Soothe Me Green Tea Toner for taming the redness, restoring my skin's pH balance, and boosting my skin's natural barrier.
Plus, it smells amazing and its incredibly versatile, so go ahead and use it as a face mist, balancing mask, or a post-cleanse toner.
Day 5: Boost from the inside out
It's so easy to get wrapped up in the products you can apply to your skin. But those will only get you so far. You also need to support healthy skin from the inside out.
Biotin, a B complex vitamin, helps contribute to overall skin, hair and nail health. And Solumeve Biotin Gummies make getting your daily dose of biotin even easier. While I sometimes forget to take my other supplements, I never forget these gummies because they taste so good. They're the perfect after dinner treat (and did I mention they're vegan, too?)
For an added boost, Solumeve Beauty Blossom Complex combines hyaluronic acid and the amino acid L-Proline to help to support skin hydration, collagen production and elasticity. French Pine Bark & French Grape Seed Extracts help to improve skin with antioxidant and micro-circulation support.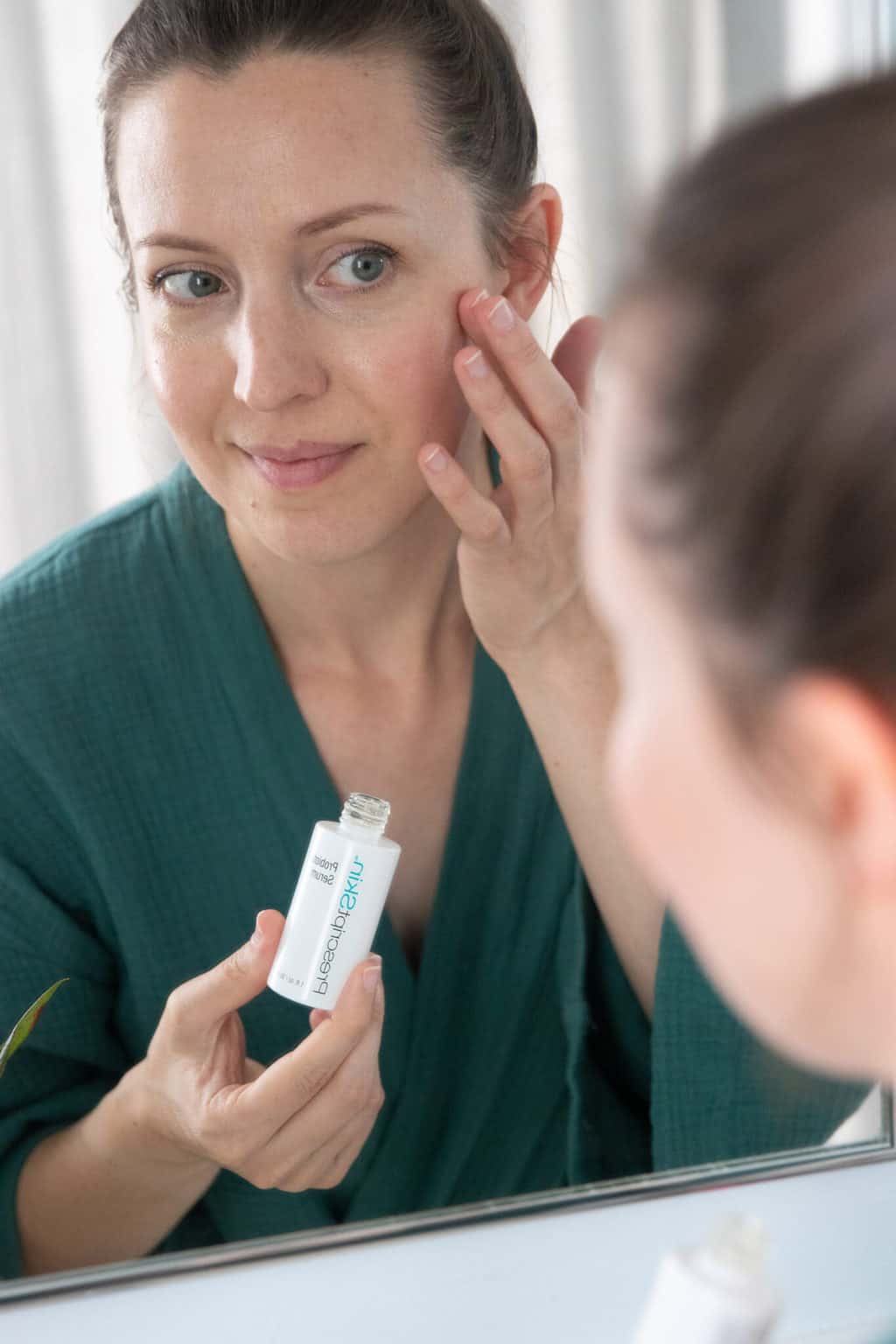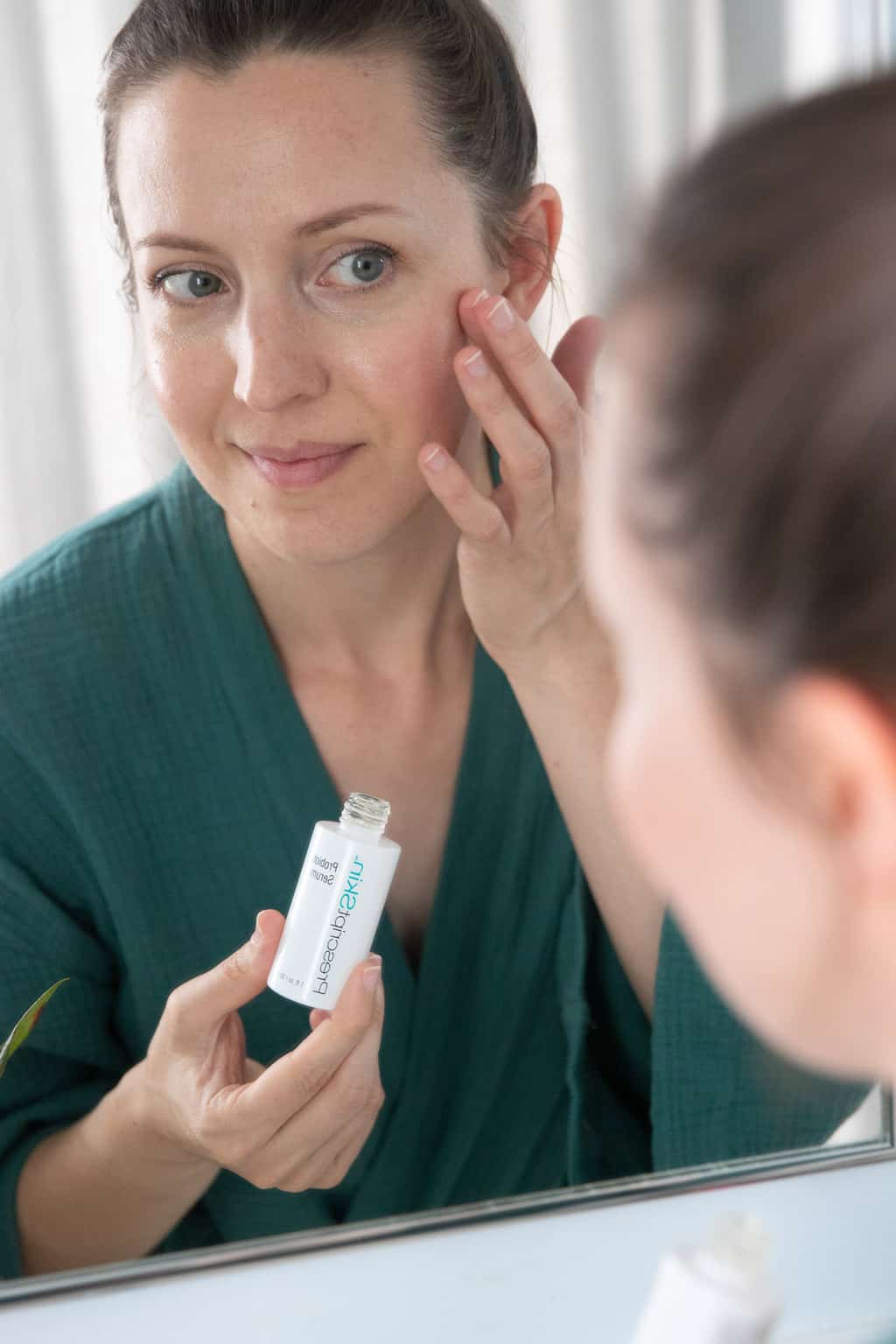 Day 6: Protect
By now your skin should be feeling soft, calm and supple, yes?
So, day 6 is all about protecting your microbiome so skin stays healthy all season long. I recommend adding probiotics to your skincare routine in the form of PrescriptSkin Probiotic Serum. Probiotic ferment and yogurt work to nourish skin and lock in moisture to restore balance, while green tea, chamomile, and calendula soothe irritation.
The best thing about this serum is that it's light enough to apply under makeup or other skincare products. I like to smooth it on twice a day to tame flakes and nourish my skin while I sleep.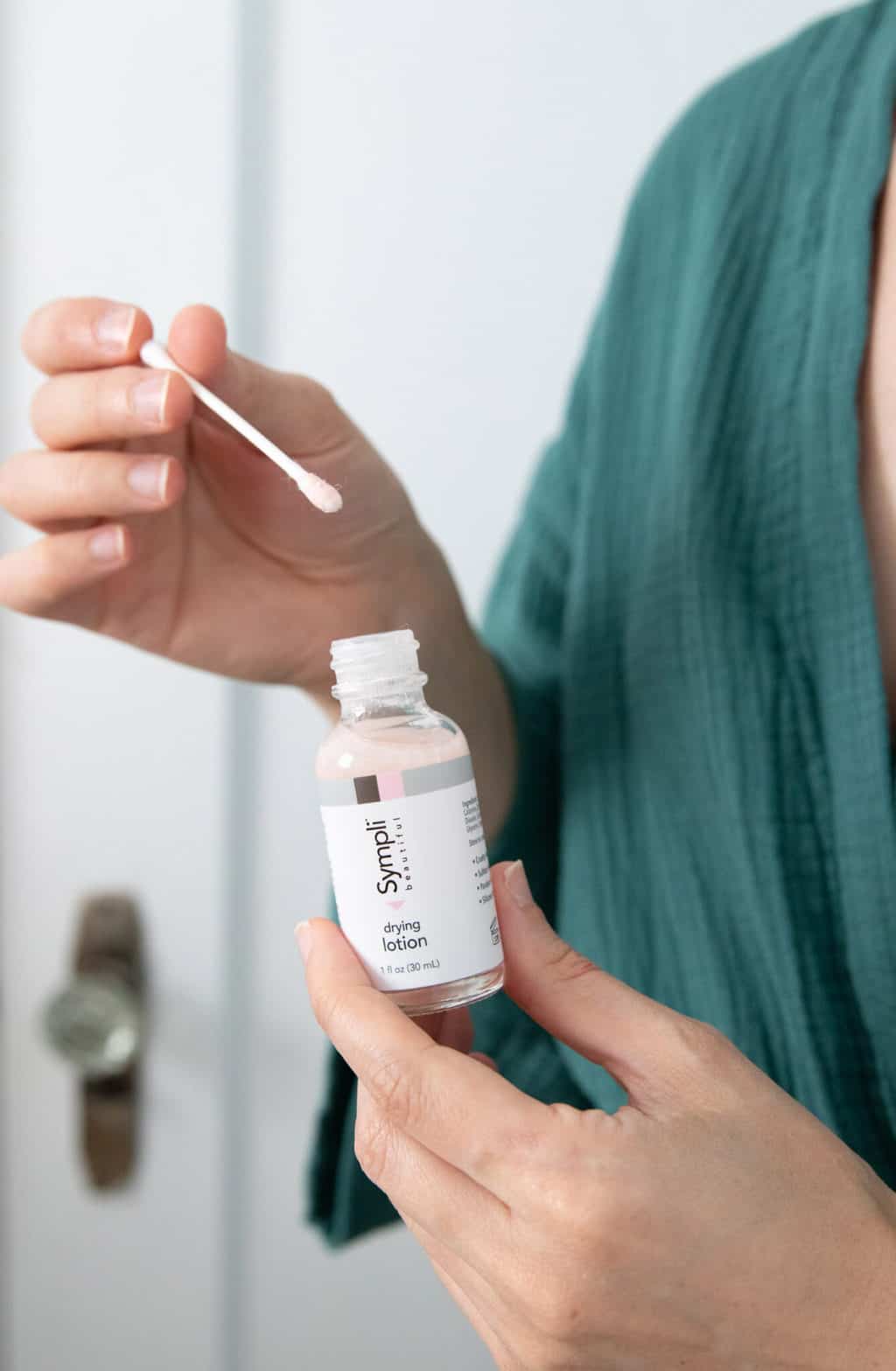 Day 7: Target Hot Spots
The cruelest thing about winter is that, even though skin may be dry, red and flaky, you're still bound to breakout every now and then.
I used to think it was impossible to banish pimples without wrecking the rest of my skin – then I discovered drying lotion. Sympli Beautiful Drying Lotion combines salicylic acid, calamine, and camphor to spot treat blemishes while leaving the rest of your face untouched.
Without shaking the bottle, dip a cotton swab in the pink lotion that settles at the bottom of the bottle. Then dab it on pimples and let dry. While it doesn't clear up acne overnight, I have noticed that it makes pimples less noticeable and it shortens their lifespan – all without drying out the rest of my skin.
Want to save money on your first order?
Customers will get a discount off their iHerb order by clicking this link.
9