This is a sponsored post written by me on behalf of Align. All opinions are 100% my own.
I'm a morning person by nature, so needless to say I love my morning routine. But even if you aren't, your AM routine sets the tone for the rest of your day. I notice this especially on days when I let things slide. My lunch isn't made, I skipped my meditation sesh, or I forgot to say a quick prayer of gratitude. It's those little things that start my day off on the right foot, and when I forget to do them, I'm usually in for a rough 24 hours.
Recently my morning routine started feeling stale, so I decided to mix things up. While my main goal used to be productivity, I've recently started making a shift toward self-care. It's amazing what a few minutes in the morning can do for your mind, body and spirit. Not just your to-do list.
Here are 4 ways I overhauled my morning routine and started putting myself first.
4 Simple Ways to Overhaul Your Morning Routine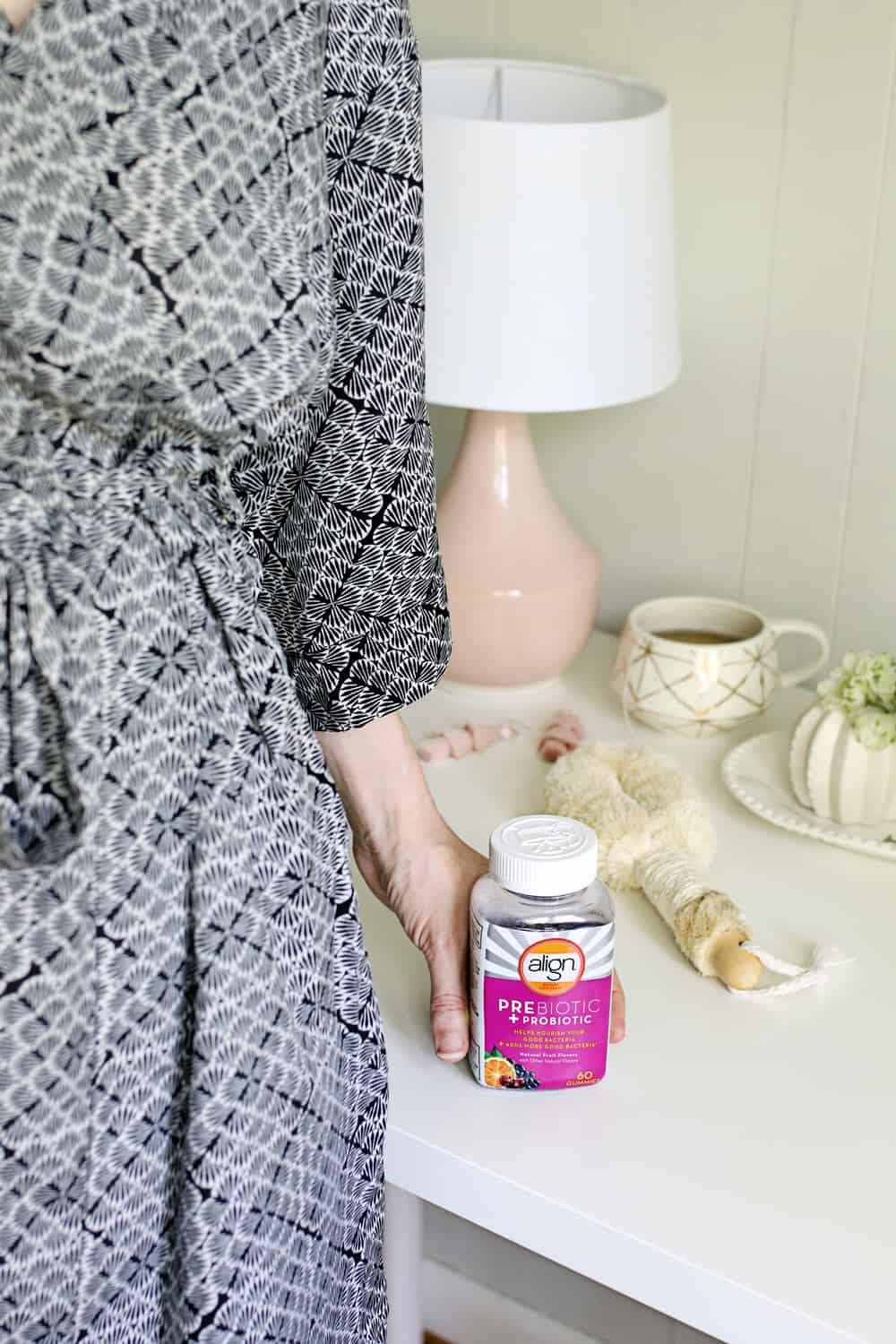 Make skincare a priority
Like a lot of people, taking care of my skin used to be a bedtime tradition. After brushing my teeth I would take a few minutes to wash off my makeup, apply a wrinkle cream, maybe even do some facial yoga.
The only problem? These days I'm lucky if I even take off my jeans before collapsing into bed. When I'm exhausted (and let's be honest, when am I not?) the last thing I want to do is spend 20 minutes in the bathroom "pampering" my skin. That's why I made it part of my morning.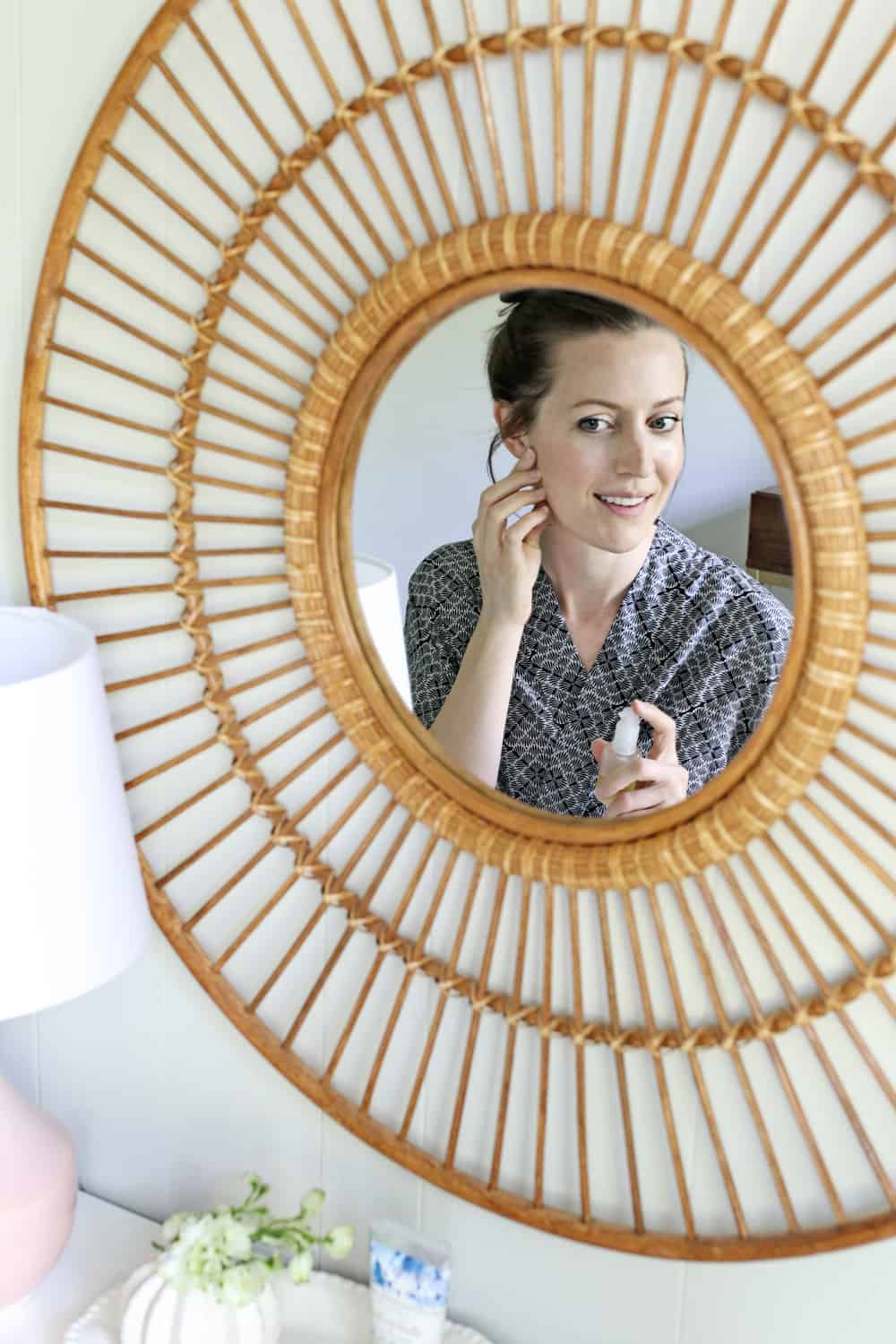 After I hop out of the shower, I'll apply serum and sunscreen, and do a few exercises to get rid of the bags under my eyes. Not only do I ensure that it actually gets done, but it helps me look awake and refreshed. A win-win.
Dial-in your nutrition
I'm one of those people where if I don't do something early, I never really do it at all. That's especially true when it comes to my diet, which has a tendency to get worse as the day goes on. And where my stomach goes, my body goes (is that a saying? It should be…)
These days I make sure to take Align Prebiotic + Probiotic Gummies first thing in the morning. The key to wellness is creating an environment in your gut that allows good microbes to flourish and naturally keep the bad ones in check.  But things like stress, lack of sleep and travel can disrupt the natural balance of good bacteria in your digestive system*.
I love the new Align Gummies because they know that both prebiotics and probiotics support a healthy gut*. Probiotics add more good bacteria*, while prebiotics help nourish the good bacteria in your digestive system*. You can think of prebiotics as food for probiotics.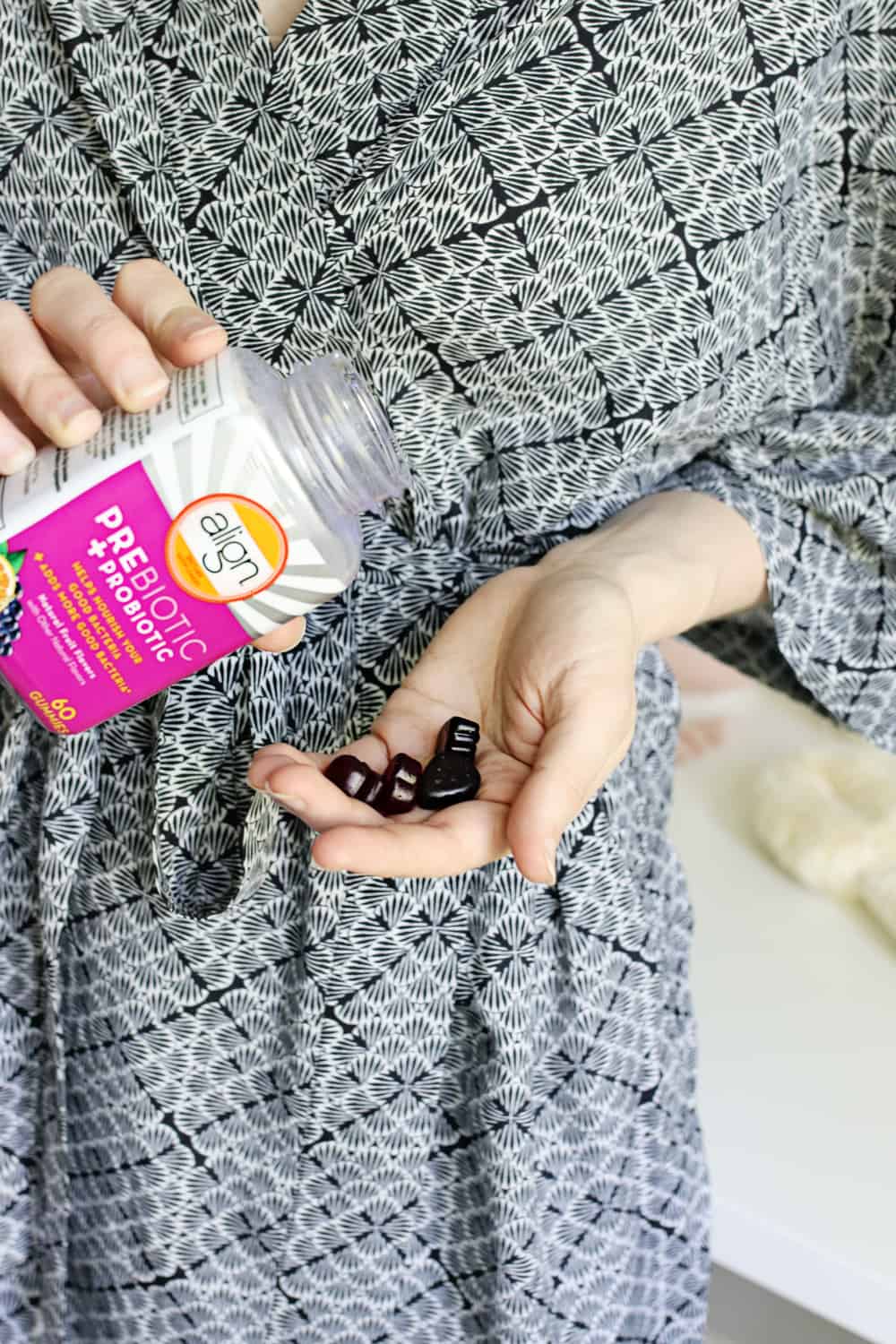 Before switching to Align, there was a 90% chance I would forget to take my daily probiotic altogether. I love that Align Gummies taste great and that they're super easy to take. Now I keep a bottle on my nightstand so I remember to take them when I wake up–I even look forward to it! But if you're in a hurry, toss them in your bag and take one on the go.
It's such an easy addition to your morning routine, you'll wonder why you didn't start taking them sooner.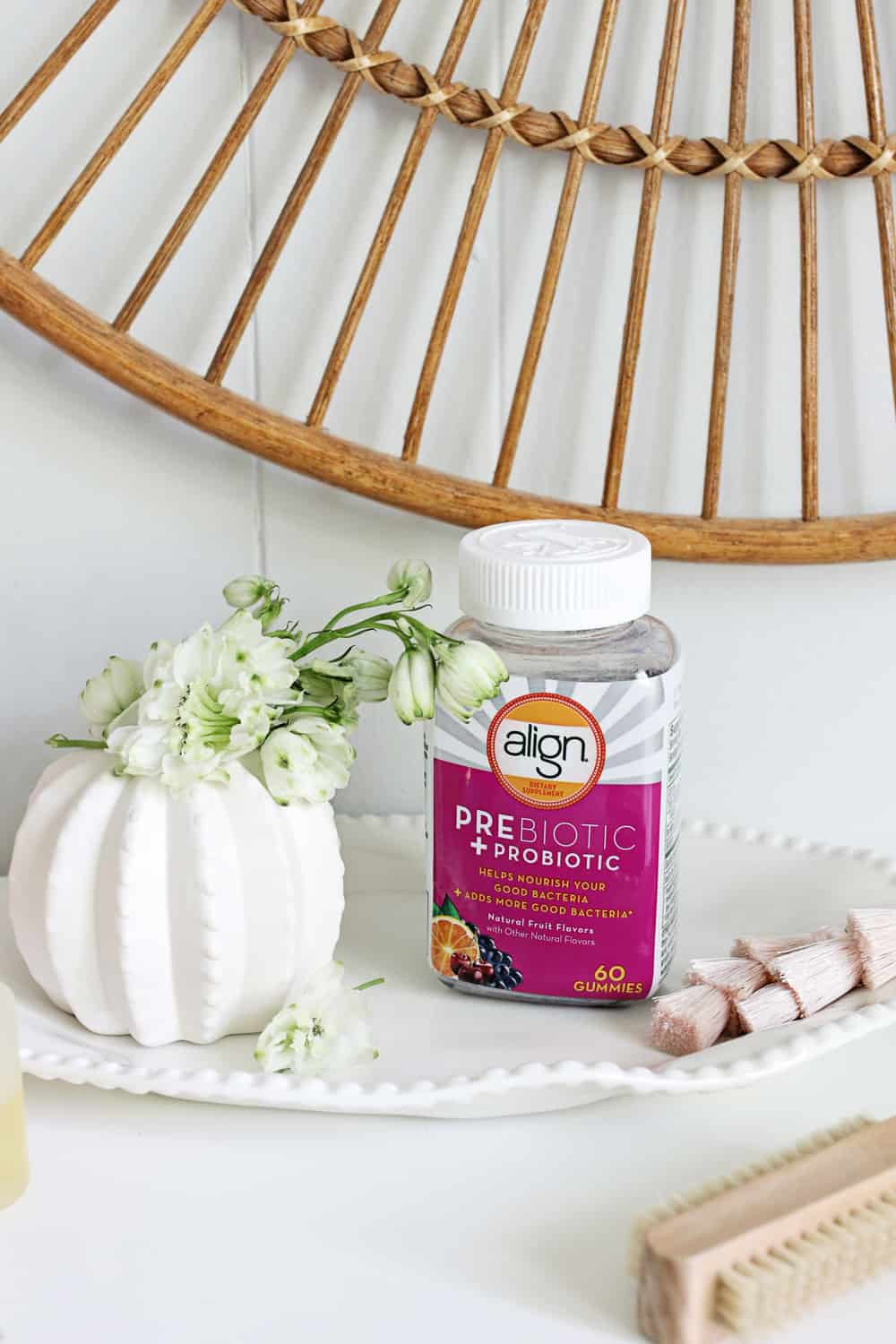 Get some sunshine
There used to be days when I'd go 24 hours without stepping foot outside. I work from home and, especially during the colder months, I would hibernate like my life depended on it. Not only was I not getting enough Vitamin D, but my circadian rhythm was taking a hit.
Getting sunshine first thing in the morning helps rewire your brain, making you happier and less depressed. It also encourages your body to produce hormones that wake you up in the morning and make you sleepy at bedtime.
Now I make it a habit to spend some time outside as soon as I wake up. I workout, meditate or stretch outside. And if it's cold, I'll simply throw on a coat, grab a cup of coffee and bask in the sun for a few minutes. It has worked wonders at resetting my circadian rhythm and boosting my mood.
Listen to a podcast or audiobook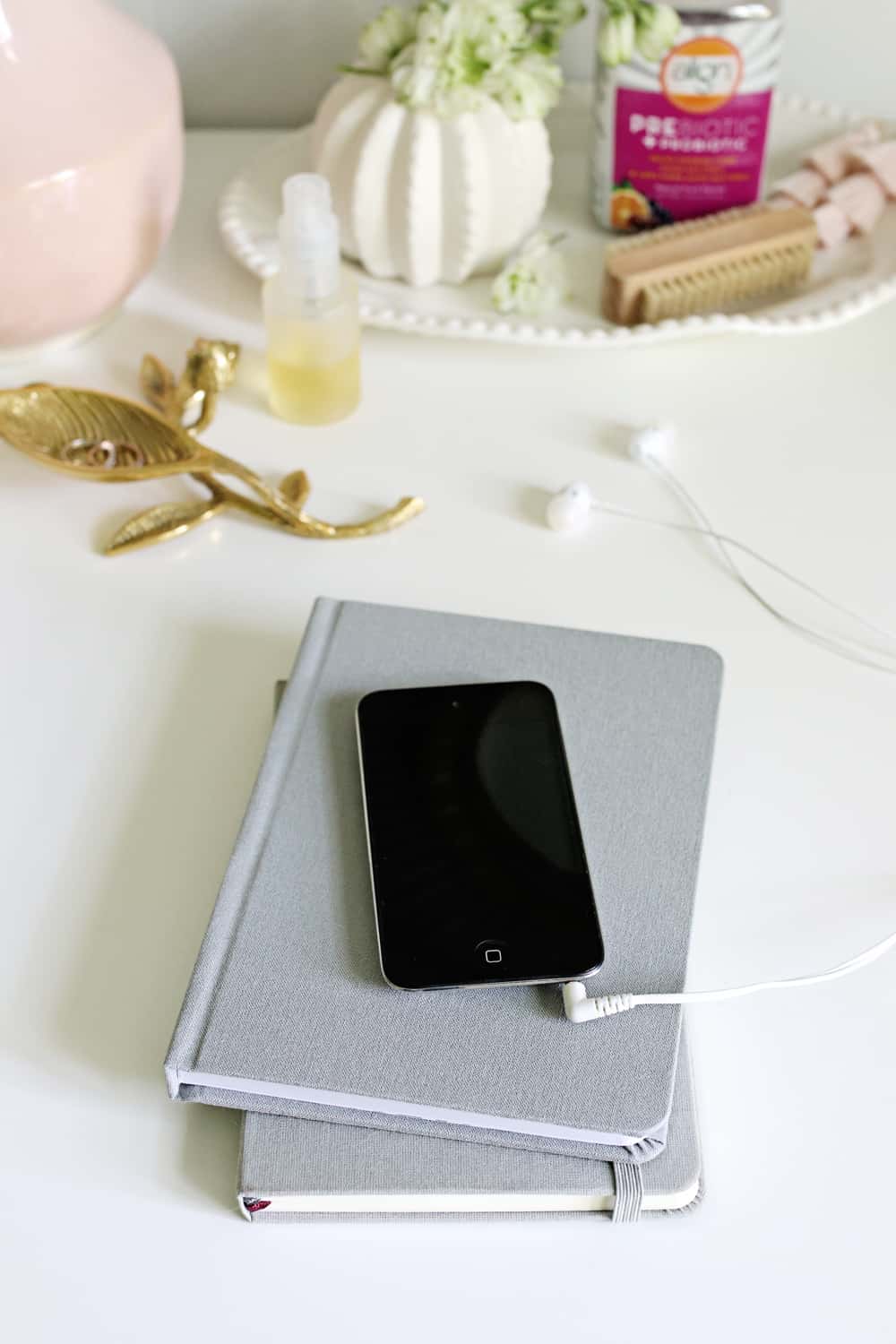 Reading has always been one of my favorite "me time" activities but who has time do it every day? On my busier days I'll download an inspirational podcast or checkout an audiobook from the library. Then I'll pop in my headphones and listen while I'm getting ready. Most of the time it gets me pumped to tackle the day ahead. And at the very least, it's a fun way to ease into the day and feel like I got some reading done–even if I didn't.
* These statements have not been evaluated by the Food and Drug Administration. This product is not intended to diagnose, treat, cure, or prevent any disease.
18