I tend to be one of those boring people who eats the same meals over and over and over. Recently I got on an overnight oats kick because it is virtually un-screw-up-able. And nothing makes me happier than pulling my already ready breakfast out of the fridge at 7am. Because who can even contemplate cooking eggs when even a smoothie seems like too much work?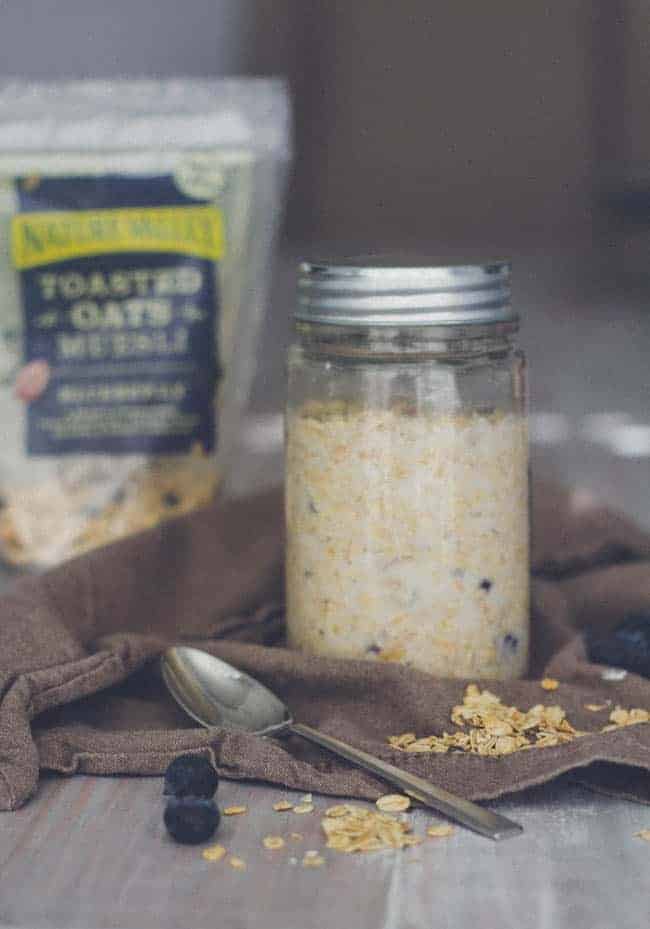 But have you tried overnight muesli? It's a heartier texture than plain oatmeal, but you can still make it with whatever milk or yogurt suits for fancy then throw in some fruit or seeds to top things off. I combined 1 1/2 cups muesli with 1 cup almond milk.
Make one big batch on Sunday and you have breakfast ready for the entire week. Plus, it's portable. No time for a bowl? You totally eat breakfast right out of the jar. It's brilliant I tell you!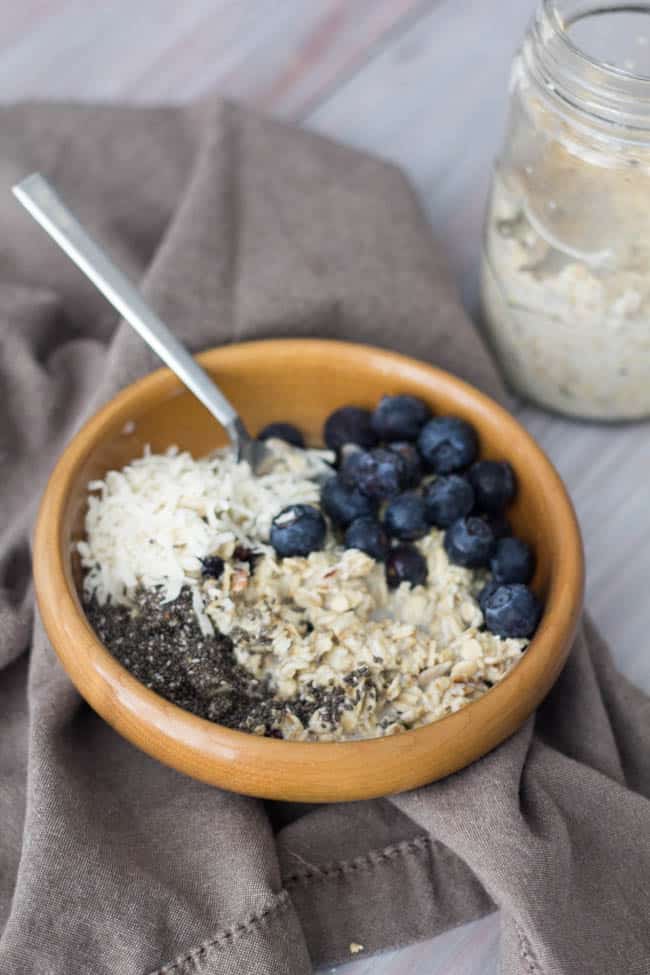 My new favorite is Nature Valley Toasted Oats Muesli Blueberry. It's healthier than granola and made with whole grain oats, sunflower seeds, dried blueberries, pumpkin seeds, raisins, almond pieces and dried cranberries. Add a handful of fresh blueberries, coconut flakes and chia seeds, and you have a hearty breakfast that'll keep you going all morning long.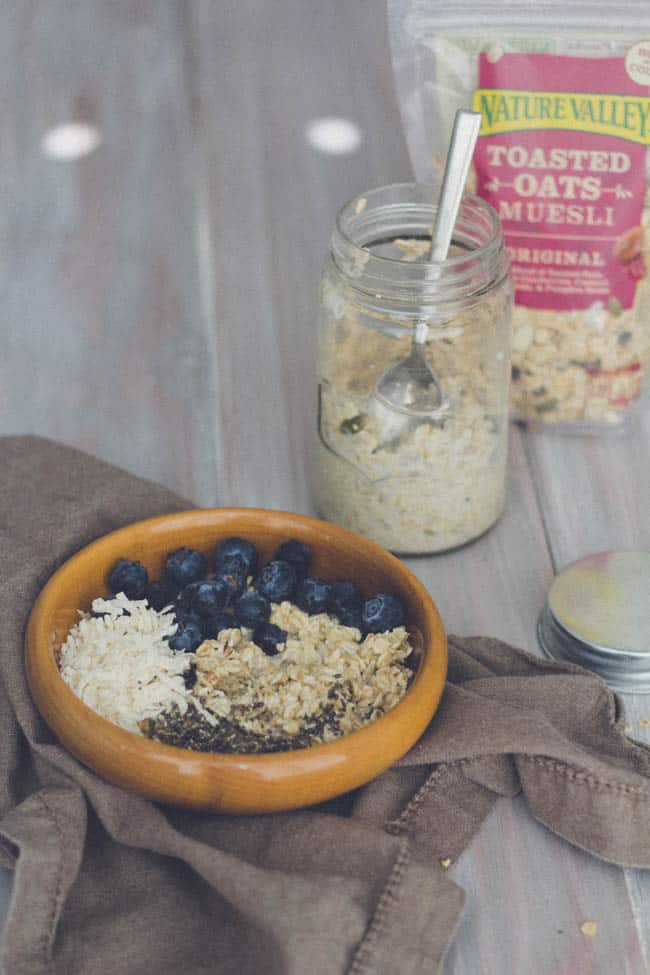 0