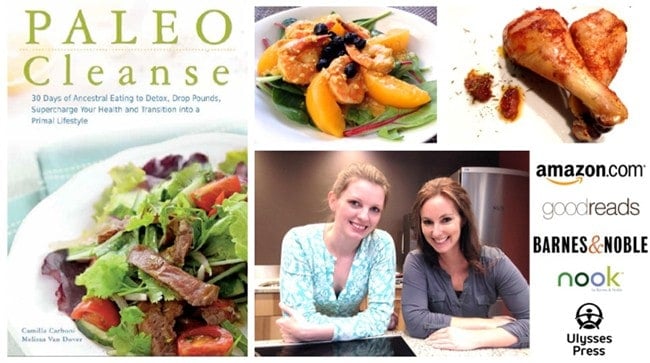 "Paleo Cleanse: 30 Days of Ancestral Eating to Detox, Drop Pounds, Supercharge Your Health and Transition into a Primal Lifestyle" by Camilla Carboni & Melissa Van Dover is one of the most talked-about recipe books of the moment. And it's no wonder! The Paleo Cleanse transforms the proven approach of the mega-popular paleo diet into a month-long detox. This means 30 days of dedication, but in the end it will have you feeling fantastic (and obviously looking great). Unlike other food cleanses, this one is a smarter approach that doesn't leave you feeling hungry and depressed. Limiting the meals to the natural foods that the human body can properly digest, the diet guarantees a quick weight-drop (that stays), as well as energy and general well-being.
The book features over one hundred recipes for energy booster drinks, superfood bars, salads, pizzas, bread, desserts and all you need during your cleanse! That's easily enough to last you through the one-month cleanse, and helpful tools such as Shopping Lists, Dining Out Advice, and Allergy Substitutions guides — and even a Paleo Soda recipe! — will help you stick to the paleo diet for months after. The recipes are easy to follow and made with ingredients you can actually find. The authors' site provides further resources and tips as well to help you stick to the cleanse. So if you're looking to lose weight, increase energy, boost mental clarity, improve digestion and reduce inflammation, you will find this book really interesting!

Paleo Omelet Muffins Recipe
To give you an idea of what you can eat on the Paleo Cleanse, here is a delicious Paleo-friendly recipe. Get your morning off to a tasty start.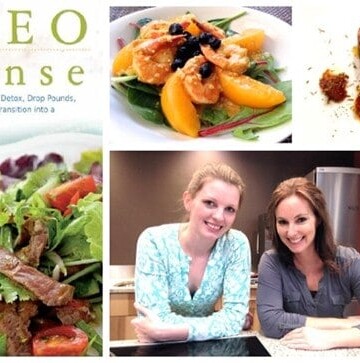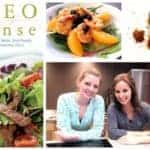 Print Recipe
Paleo Omelet Muffins
Ingredients
Coconut oil

for greasing

1

egg

1

tablespoon

coconut milk

Black pepper

optional

Salt

optional

1

tablespoon

chopped tomato

1

tablespoon

chopped onion
Instructions
Preheat oven to 450 degrees

Grease 2 slots of the muffin tin with coconut oil

Whisk together the egg, milk, black pepper, and salt in a mixing bowl

Pour the egg mixture into 2 of the muffin tin slots

Cook for 10 to 12 minutes or until the eggs are thoroughly cooked
Paleo Cleanse Book Giveaway
Three Hello Glow readers will each win a copy of "Paleo Cleanse"! Here's how to enter:
0