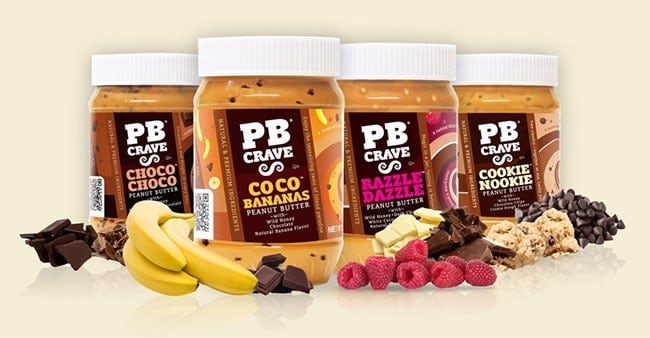 Made with only the finest, natural peanut butter, honey and mouth-watering flavor favorites, PB Crave transforms everyday peanut butter with unique varieties for a tantalizing, healthy treat. PB Crave contains no hydrogenated oils or artificial flavors, zero syrups or high-fructose corn syrup, and is gluten- and cholesterol-free. They use proprietary artisan-blending techniques to ensure only the finest ingredients make it from our manufacturing plant to your kitchen table. Needless to say, their natural peanut butter is off the hook!
PB Crave Natural Peanut Butter Giveaway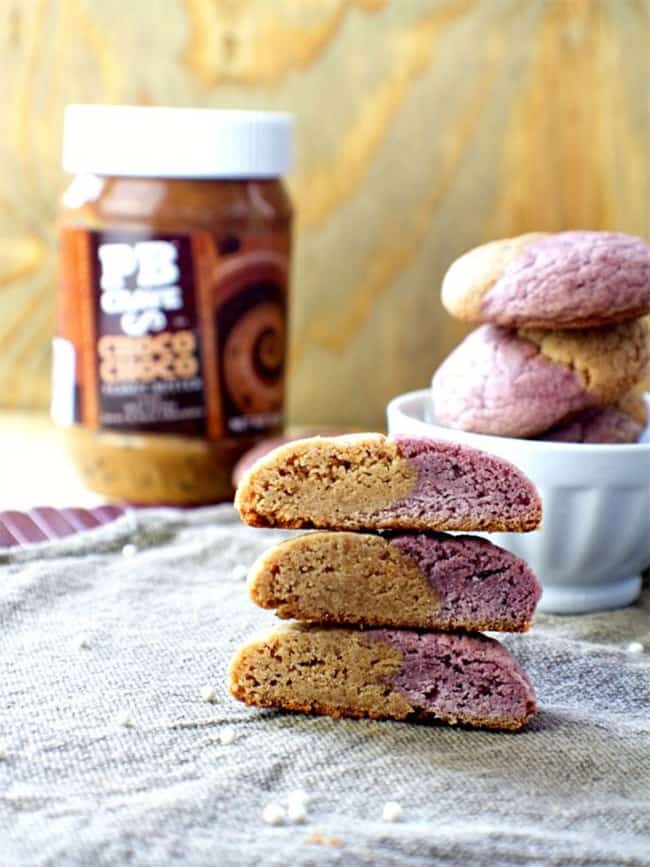 photo c/o Wanna Bite
The winner of this giveaway will receive the PB Crave 4 Flavor Variety Pack, which includes these amazing flavors:
Razzle Dazzle: A blend of natural peanut butter, red raspberry, wild honey, cool white chocolate, and rich dreamy chocolate.
Cookie Nookie: A mouthwatering mix of chocolate chips, cookie dough flavor, wild honey, and premium peanut butter.
CoCo Bananas: A tropical blend of yummy bananas, cocoa, and wild honey that brings a taste of island paradise to any PB&J sandwich.
Choco Choco: A double dose of semi-sweet and rich dark chocolates with premium peanut butter and wild honey.
0