Now that Samuel is two months old I'm ready to get focused on losing the baby weight. (Let's not discuss how far I have to go!) The first step: revamp my eating habits. Good news is that our favorite fridge foods are pretty healthy – we are never without almond milk, Greek yogurt and berries. Bad news is that they are often buried under cheese sticks and pizza leftovers.
Here are three recipes made with my fridge favorites.
Peach Almond Overnight Oatmeal

My friend Kiersten turned me on to this idea and, man, is it good! All you do is combine 1/2 cup old fashioned oatmeal (not the quick cooking kind) with 1/2 cup almond milk and whatever fruit you have the night before. Put it in a covered container and it's ready in the morning. We've been getting awesome peaches at the farmer's market so I threw in a 1/2 cup chopped peaches plus a handful of chopped almonds.
Avocado Blueberry Smoothie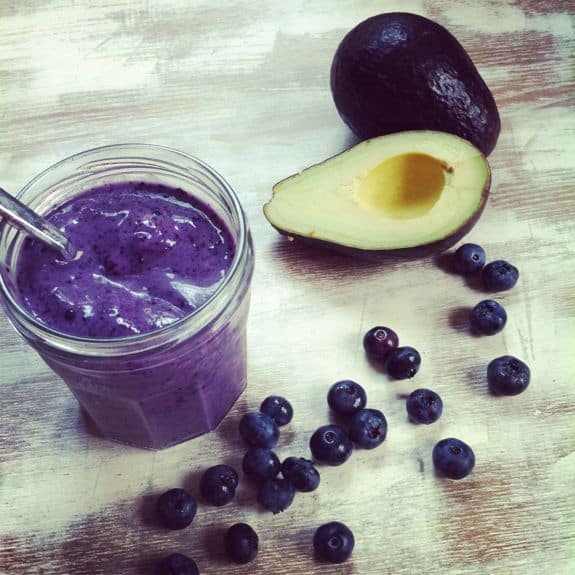 I love smoothies but rarely have the time or energy to make them for breakfast in our mad dash to get everyone out the door. So I've started eating them for lunch. The blueberries cover up the taste of any green stuff and the good fat from the avocado keeps me full. Here's the basic recipe:
4 ice cubes
1 cup blueberries
1/2 avocado
1/2 cup almond milk
Throw in some spinach if you have it on hand
I also add a scoop or 2 of protein powder
Raspberry Greek Yogurt Pops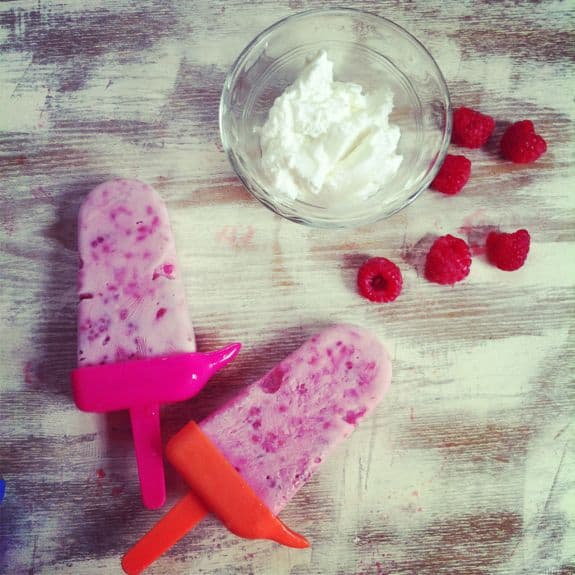 My sweet tooth is big weakness. Frozen treats especially. Since I often have yogurt for a snack I turned it into a guilt-free treat. Simply mash raspberries and mix with yogurt and then add agave syrup to taste.
0