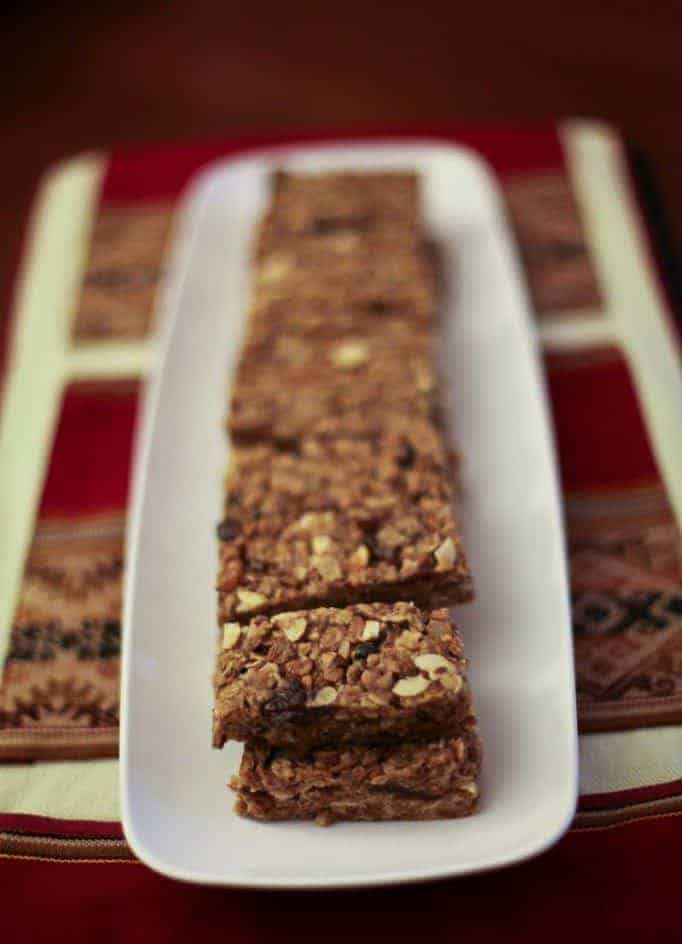 We're major granola bar fans here at Hello Glow – they're just so convenient, yummy, and nutritious! We think you'll become a major fan of this particular recipe, made with Uncle Sam Original Cereal, peanut butter, and honey. For over 100 years, the healthy nutritional profile of Uncle Sam Original Cereal has caused it to be recommended not only by physicians, but also by dietitians, nutritionists, fitness experts, and healthcare professionals, as well as from friend to friend. So they're an obvious choice for breakfast or snacks!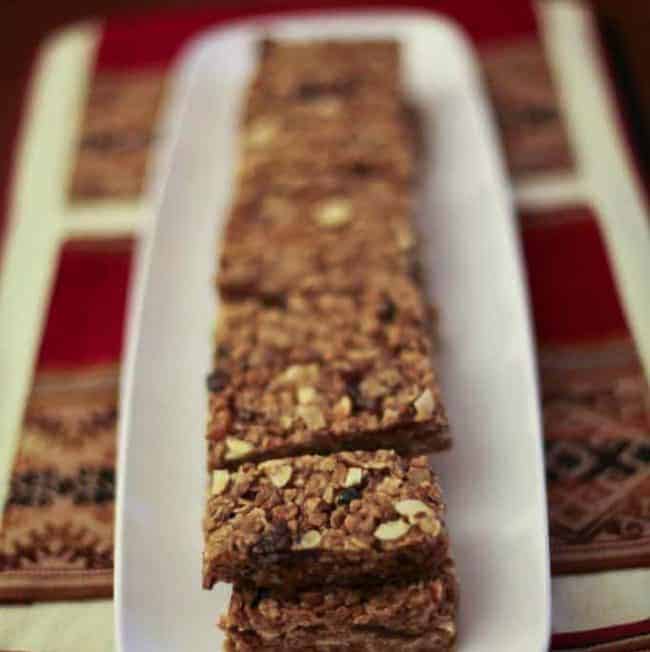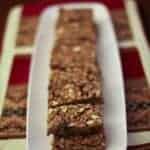 Print Recipe
Peanut Butter Honey Granola Bars
Ingredients
¼

cup

natural peanut butter

½

cup

brown sugar

¼

cup

raw local honey

½

cup

1 stick unsalted butter

2

cups

Uncle Sam Original Cereal

1

cup

quick cook rolled oats

2/3

cup

dried fruit or other dried fruit mix of your choice

1/3

cup

oat flour

see note

½

tsp

of cinnamon

pinch

of salt
Instructions
Preheat the oven to 350˚F. Line a 9" x 9" pan with parchment paper, leaving an extra inch or two on each side of the pan.

In a small saucepan, heat over medium, peanut butter, brown sugar, honey and unsalted butter until the butter has melted and the brown sugar has dissolved. Stir to make sure everything is incorporated.

In a medium heat-proof bowl, toss and stir the Uncle Sam Original Cereal, rolled oats, dried fruit, oat flour, cinnamon, and salt until uniform in texture.

Pour peanut butter batter over the Uncle Sam Original Cereal and toss to evenly coat. Make sure all the cereal and rolled oats are moistened and the peanut butter batter has coated everything.

Press the batter into the lined 9" x 9" pan pressing down so that the batter is tightly packed into the pan as densely as possible (don't force and crush the flakes, but if the batter is loose, the resulting bar will be crumbly so be sure to tamp down tightly).

Bake the pan for 15 minutes or until the sides of the granola starts to look a little toasty golden brown (browner than they already are).

Remove and cool to room temperature. Once cooled to room temperature, move the pan to the refrigerator and chill for an hour or until firm.

Once chilled, remove the bars from pan by grabbing the sides of the parchment paper and lifting straight up. Slice the bars into 1 ½" by 3" bars (six cuts horizontally, three cuts vertically) resulting in 18 bars.
3