As we head into summer, I find myself paring down my routines in preparation for the lazy days ahead. I start to crave a lighter, more streamlined version of everything I love — whether it's a simple meal prepared with bright, fresh produce, a more laid-back approach to entertaining or an unfussy beauty routine. I seek out things that will allow me more time to enjoy doing what I love — cue this Jasmine Aloe Perfume Body Spray recipe.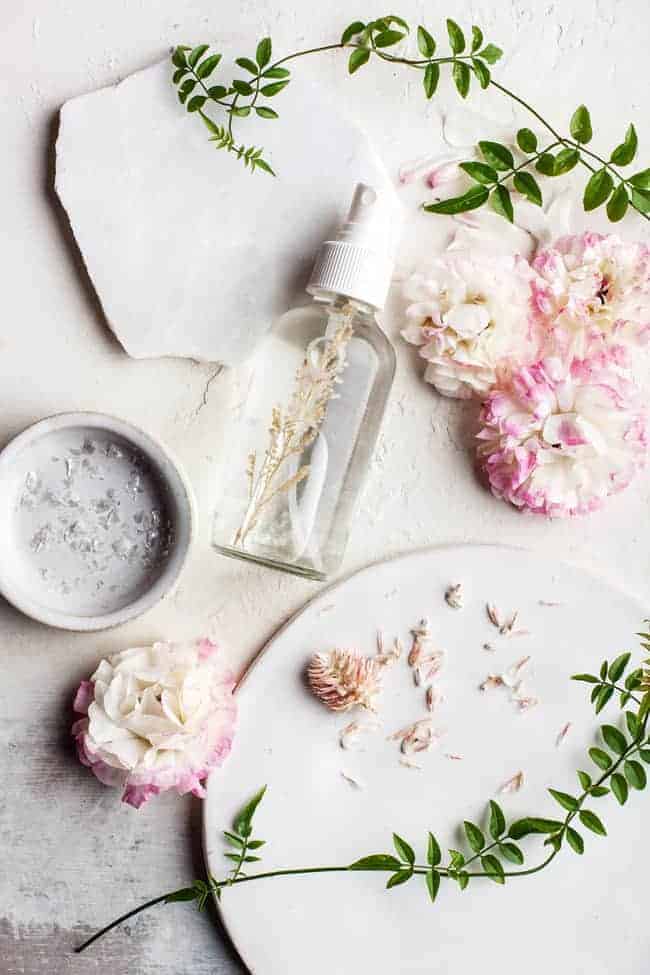 When it comes to my beauty routine, the same methodology applies. Dark and sultry winter makeup gives way to a fresh face (a swipe of mascara, bb cream, and maybe a bit of lip tint), blow-outs turn into tousled, air-dried hair and fragrances lighten up. Come summer, my perfumes and oil-based fragrances start to seem heavy in the heat and I want something that feels weightless.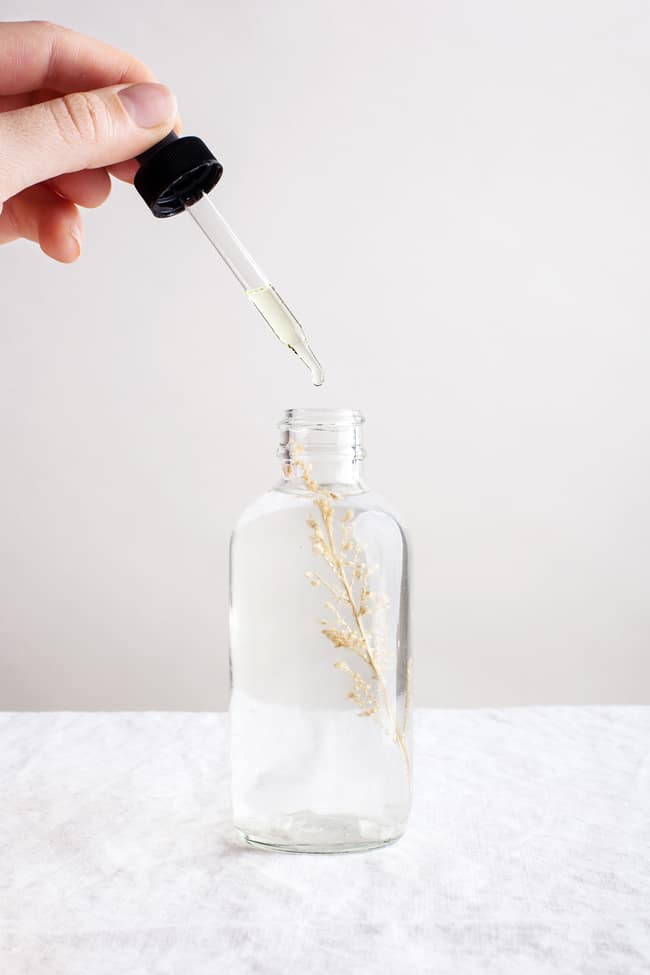 Inspired by the desire for a light summer fragrance, this perfume body spray is gently moisturizing, with an intoxicating scent. Like all things in summer should be, this recipe is super simple. To streamline ingredients and save you a step, we used a witch hazel infused with aloe vera. Unlike other alcohol-based body mists, the witch hazel will lock in moisture without drying skin, while aloe vera provides hydration without any greasy residue. For a vanity-worthy twist, we filled the spray with dried flowers and large mica flakes, however you can opt out if you choose.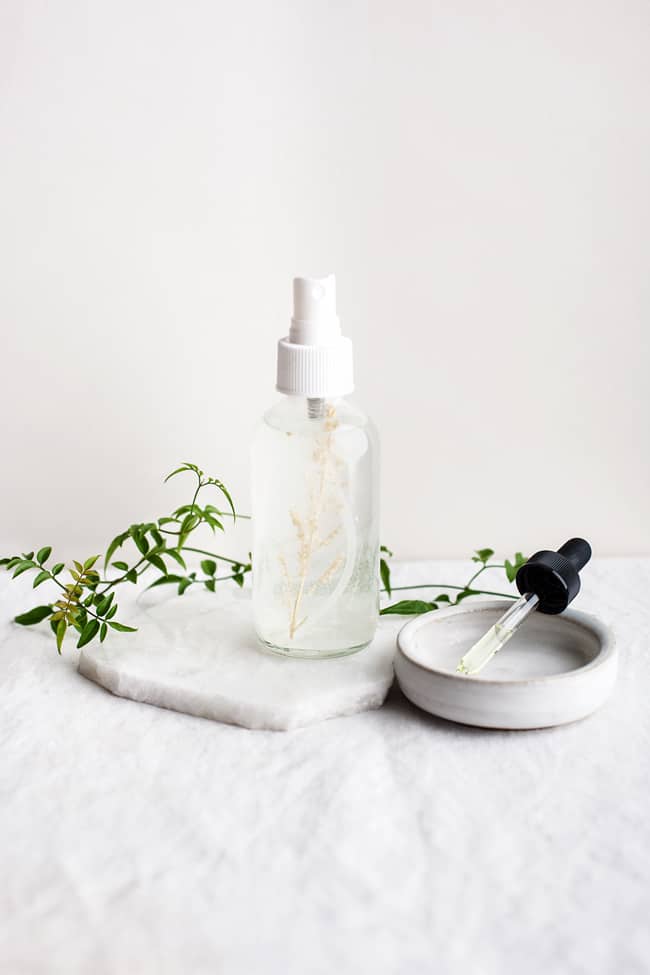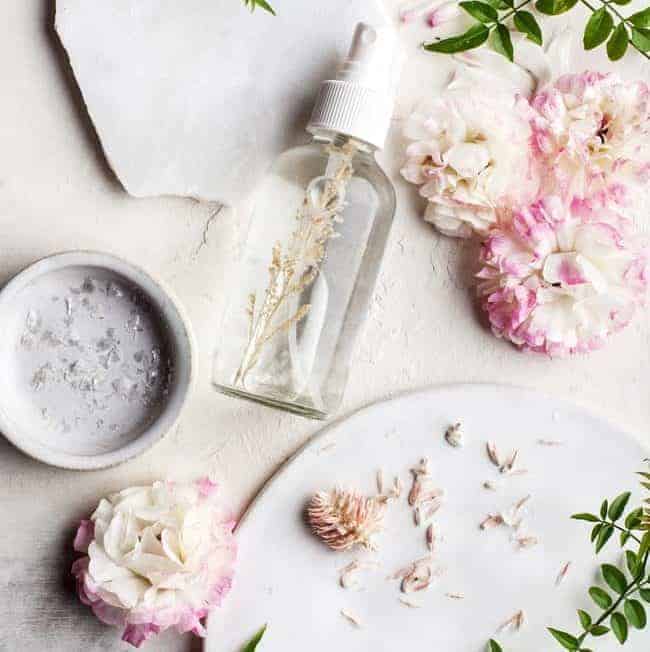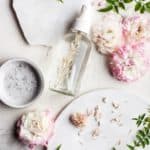 Print
Jasmine Aloe Body Mist
A light, moisturizing body mist with an intoxicating scent.
Instructions
Fill 4 oz spray bottle with dried flowers and mica, if using.

Add witch hazel and glycerin.

Top with 25 drops of jasmine essential - adjust if you'd like it stronger.
89