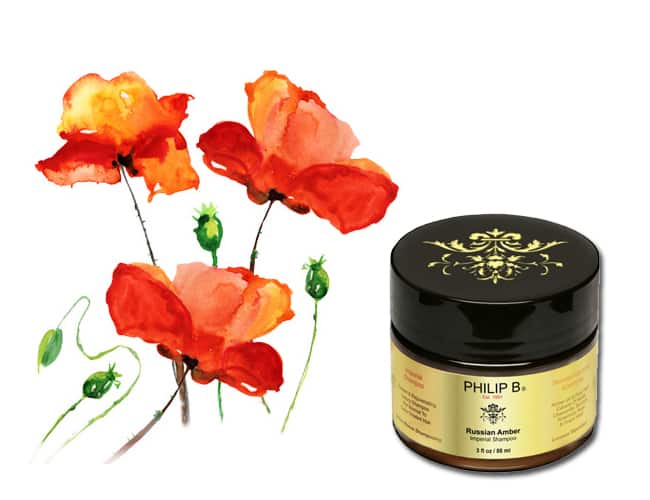 Philip B. is Hollywood's preeminent hair-treatment expert, who gained international recognition and praise for his approach to hair. His beauty line bearing the same name is based on pure botanicals and essential oils in unexpected combinations. Philip B. products have been featured in Elle, InStyle, New York Times, Marie Claire and Harper's Bazaar among others, and talk about them is always in superlative terms. This is your chance to get celebrity hair, because we've partnered with Philip B. to give you the chance to experience salon pampering at home.
Philip B. Russian Amber Imperial Shampoo Giveaway
The lucky winner of this giveaway will win a 12-oz Philip B Botanicals Russian Amber Imperial Shampoo (retail value $77). This vitamin-dense cleanser gives you incredibly full, shiny-smooth hair.
Due to its healing properties, a prominent burn doctor even orders it for his patients. It transforms all hair types: wispy strands get body and shine; frizzy, over-processed hair gets smooth sleekness without flatness. It's the most restorative and color-protective shampoo ever made (even Vogue says so), giving you the sexy, full, shiny-smooth hair of your dreams – in just one use.
Made with chamomile, grape seed, rosemary, nettle, burdock and sage, the shampoo infuses hair with emollients for a healthy gleam. The shampoo scents your hair with warm, sensuous notes of amber oil, channeling the opulence of the Romanov dynasty. And it's paraben-free, color and keratin-treatment safe.
0