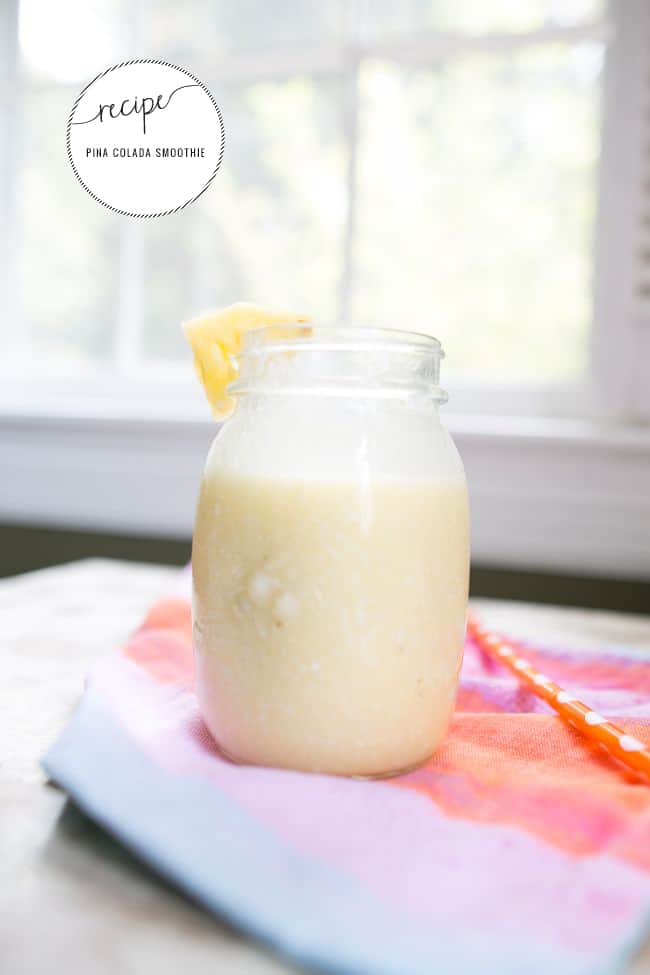 After learning how to cut a pineapple, the natural thing to do was … make a pina colada! Because making yummy beverages is pretty much my favorite thing. My mom always ordered virgin pina coladas on our (rare) family vacations so this reminds me of carefree summer days. And this version is a wee bit more healthy than the usual sugar and calorie loaded drink.
And it is sooo good. I knocked over one of the glasses while taking pictures and seriously contemplated slurping it up with a straw. The fact that others were present was pretty much the only thing that stopped me.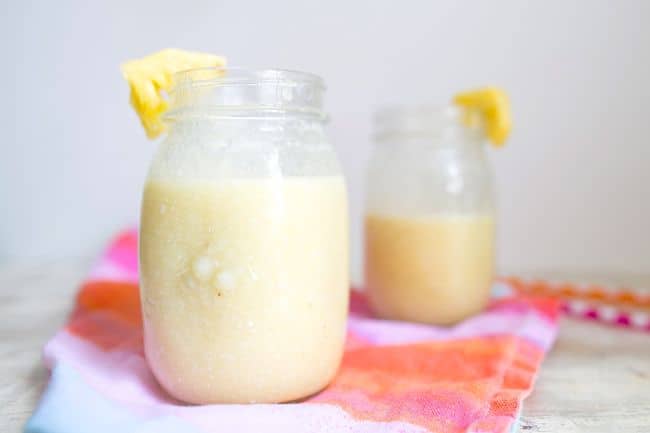 While I'm all for smoothies for breakfast, this is a perfect an afternoon snack. Kids love it and mom can kick back and pretend she's on a desert island. Leftovers make awesome popsicles.
Pina Colada Smoothie
makes 2 big servings
1 cup fresh chopped pineapple
1 frozen banana
1/2 cup coconut milk
2 tablespoons shredded unsweetened coconut
handful of ice
Put everything in a blender and puree till smooth. Pour into a cup and garnish with pineapple. You can add protein powder if using as a meal replacement.
2