This time of the year can get crazy so it's nice to have quick and easy projects for holiday parties. These drink stirrers are a cinch to make but add a touch of whimsy to a cocktail. I especially love them because pine cones work for fall, Thanksgiving, Christmas and winter. Talk about versatile! Spend a few minutes on these and you'll collect oohs and ahhhs from your guests.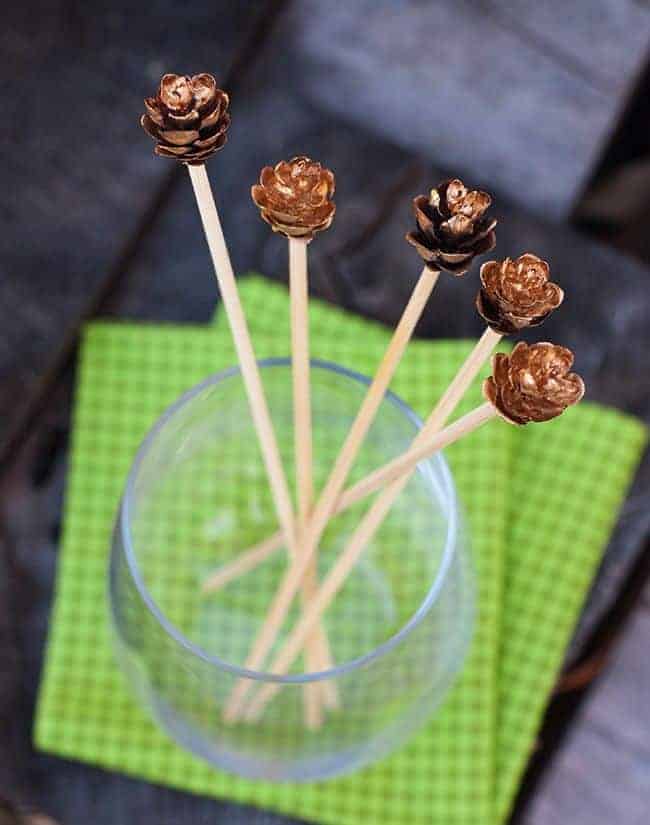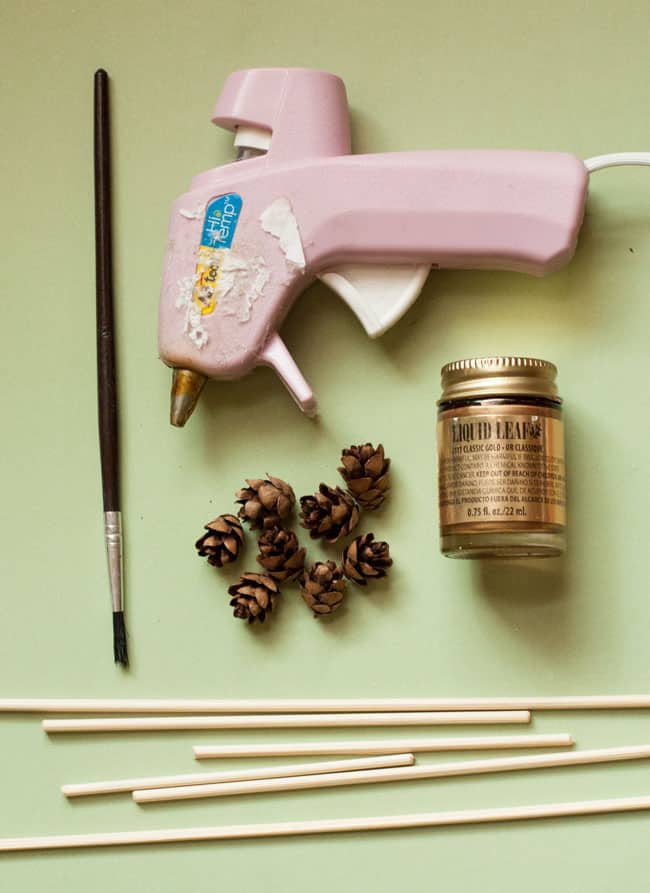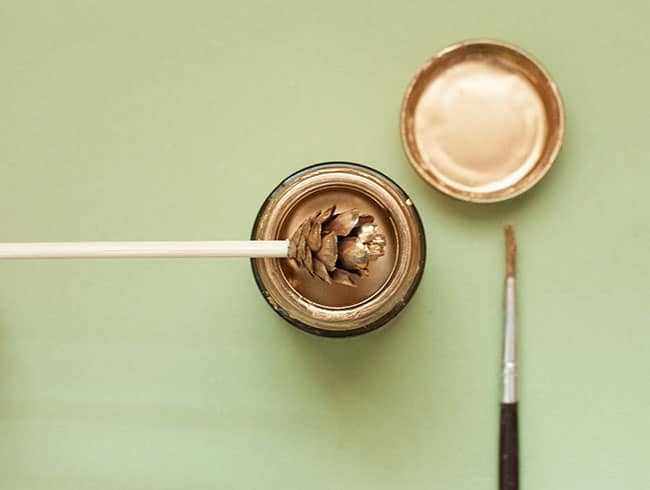 Supplies needed
Hot glue gun
Miniature pine cones
Wooden drink stirrers
Gold leaf paint
Paint brush
Instructions
Step 1
Attach the pine cones to the wooden drink stirrers with a glue gun. Make a few longer or shorter if you want to use the stir sticks for different drinks.
Step 2
Once the glue dries carefully dip the tip of the pine cone into the gold leaf paint. The paint will drip so keep the pine cone over the paint pot while it dries to save paint.
Step 3
After the paint dries pull out your paint brush and go over the lower tips of the pine cone with the gold leaf paint. Again, the paint is pretty runny so keep it over the paint pot or at least newspaper while it dries.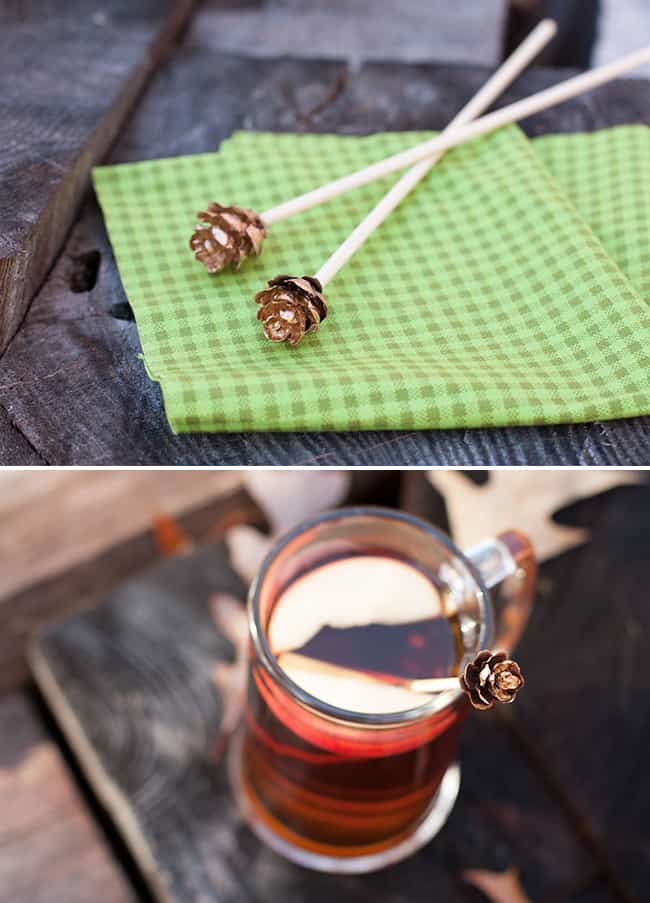 This is just one way of painting the pine cones, try dipping at an angle or submerging the entire pine cone in the paint. Can't wait to see what you come up with!
1