For a long time, I was afraid of wearing pink. Wouldn't it look too girly? Don't you have to be a certain age to pull it off (like 5)? I don't know how it happened, but in time, it crawled under my skin. Or perhaps Caroline hit me over the head with her pink fairy wand?
Either way, it worked! I can wear hot pink shoes with ease, I'm almost never without neon jewelry and I finally understand the power of a good blush colored coat.
In honor of Breast Cancer Awareness Month, here's a look at the street style darlings rocking the pink fashion trend – from soft pastels to hot pink accents. How do you wear pink?
10 pink fashion looks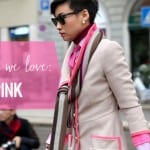 Trend we love: pink
Source →
---
More from this Round-Up: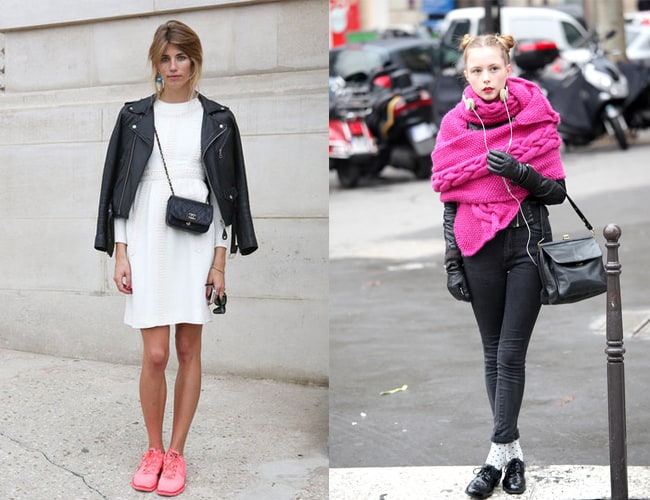 Hot Pink Accents
A monochrome look is instantly freshened up with a hot pink accent: a pair of shoes or a scarf can work wonders. One | Two
---
More from this Round-Up: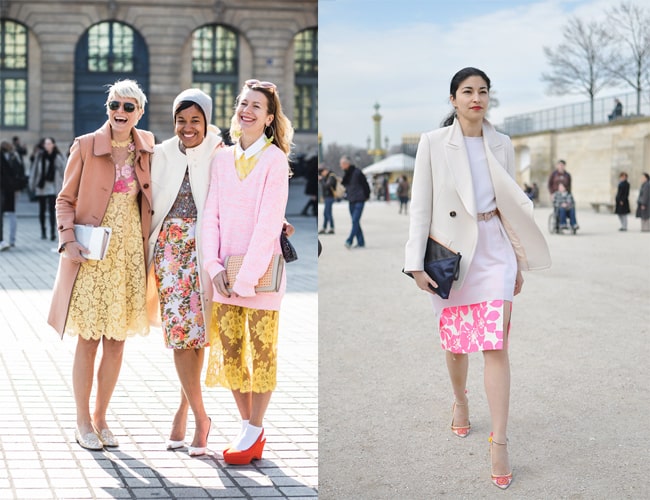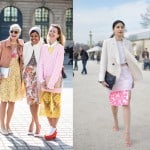 Pink & Pastels
Pastels work for the cold season as well. Pair blush pink with other soft colors, or add a bit of neon if you want to stand out. One | Two
---
More from this Round-Up: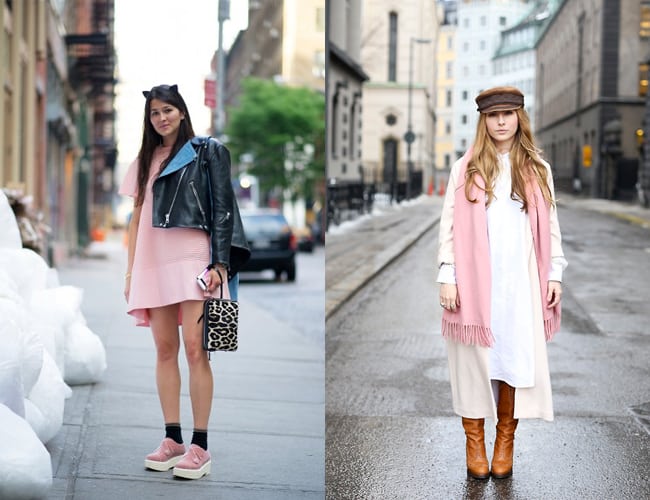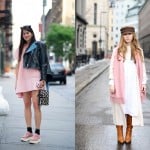 Soft Pink
A lovely shade of soft pink looks good will all sorts of neutrals: black, white, brown. Despite its sweetness, it can be roughened with leather or boots. One | Two
---
More from this Round-Up:
0