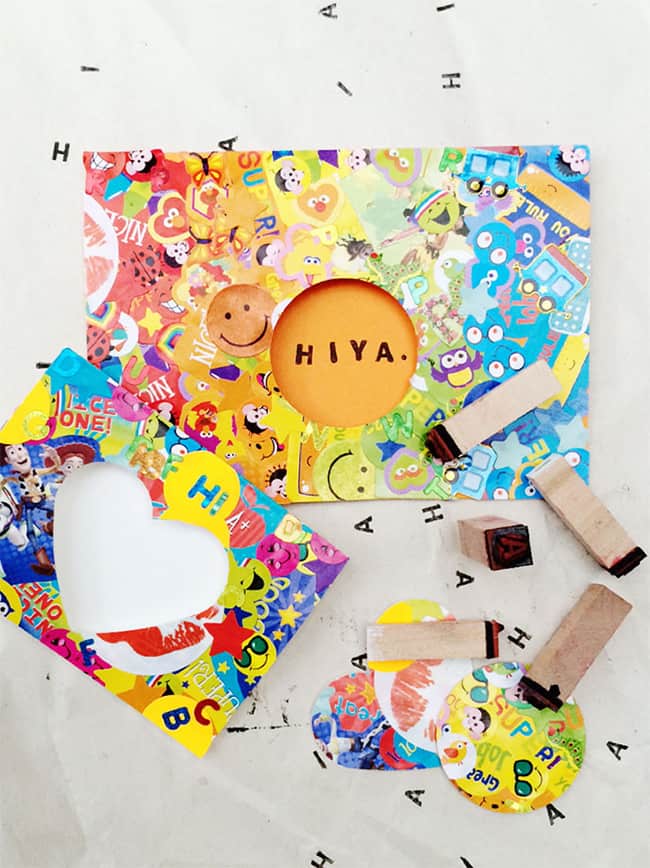 Kids love mail, even when it's not for them. They also love stickers. So Pipsticks' mail subscription that delivers a large pack of stickers to your door every month is the best combination since peanut butter and nutella. Stickers are like currency for kids: use them as a reward, motivator, or whenever you need that occasional desperate bribe.
Mere hours after receiving our first packet from PipSticks, I was putting the contents to good use. The kids were being a little slow getting into the car to get to school; in fact, they were firmly glued to the couch. Not wanting any more "tardies" on my daughter's school record, I pulled out a few cute cat stickers and walked towards the minivan. The children followed me with new-found, if momentary, compliance.
Pipsticks goes to great lengths to make the entire experience a fun and vibrant one. Even the stamps on the envelope are colorful. The stickers and supplies that arrive each month are self-contained art projects, and even include pre-stampled post cards allowing your kids to share those art projects with their favorite art lover. Running low on rainy day activities? Pipsticks has you covered with tons of craft ideas on their site.
Pipsticks 3 Month Subscription Giveaway
If you love bright stickers or want awesome mail to look forward to, then enter the Holiday Sticker Subscription Giveaway. The winner will receive a free 3 month subscription, which can be kept for themselves or gifted to their favorite sticker collector.
Coupon Code for Hello Glow Readers
Everyone's a winner! Redeem the following code for 1 month free off any 6 or 12 month Club or Family subscription: NATURAL11.
0