Today we've partnered with Pistachio Chewy Bites to give you a healthy, tasty snack that's hard to resist! The best part is that it's good for everyone – from kids' lunchboxes to your own post-workout treat, from family picnics to your breakfast pudding topping. These bites have no preservatives and they're packed with nutrients, unlike the regular snacks we usually grab (think chips or candy, i.e. empty calories). It's all vitamins, antioxidants and minerals with the chewy bites!
Pistachio Chewy Bites Giveaway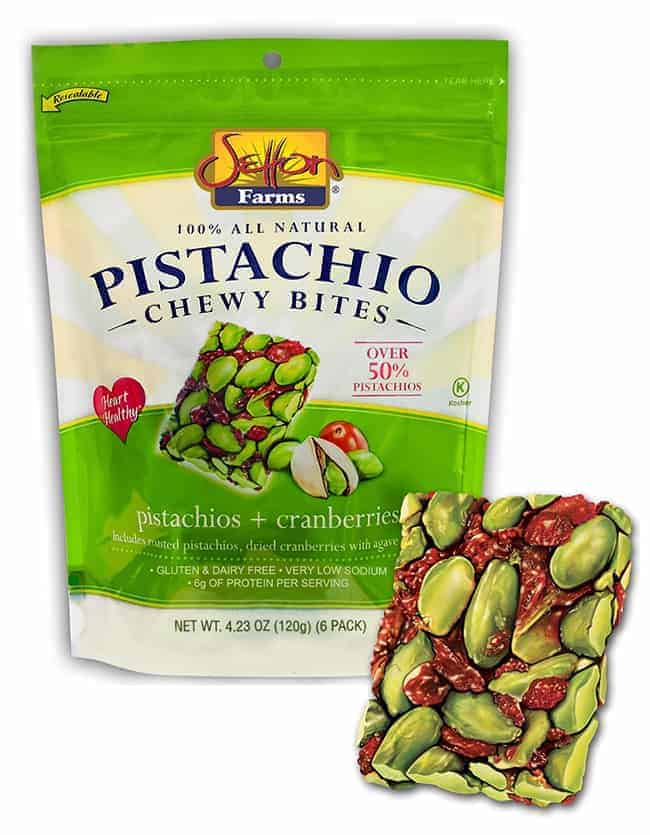 With two main ingredients, Pistachio Chewy Bites provide healthy snack lovers with the amazing benefits of pistachios and cranberries in a delicious and nutritious bite-sized bar. Pistachio Chewy Bites are heart-healthy, 100% natural, gluten and dairy free, low in sodium, GMO free, vegan, and a great all around on-the-go protein snack. They also have no cholesterol, zero trans-fat and are a good source of dietary fiber.
These nutrient-rich snack bars provide a great balance of carbohydrates, protein and fat for sustainable energy during exercise, work, or play. With 7 grams of protein, 3 grams of fiber and healthy fat, the individually wrapped bars are the perfect one stop shop. Take them anywhere for a nutritious snack your whole family will enjoy.
The winner of this giveaway will receive two 6 packs of Pistachio Chewy Bites.
0