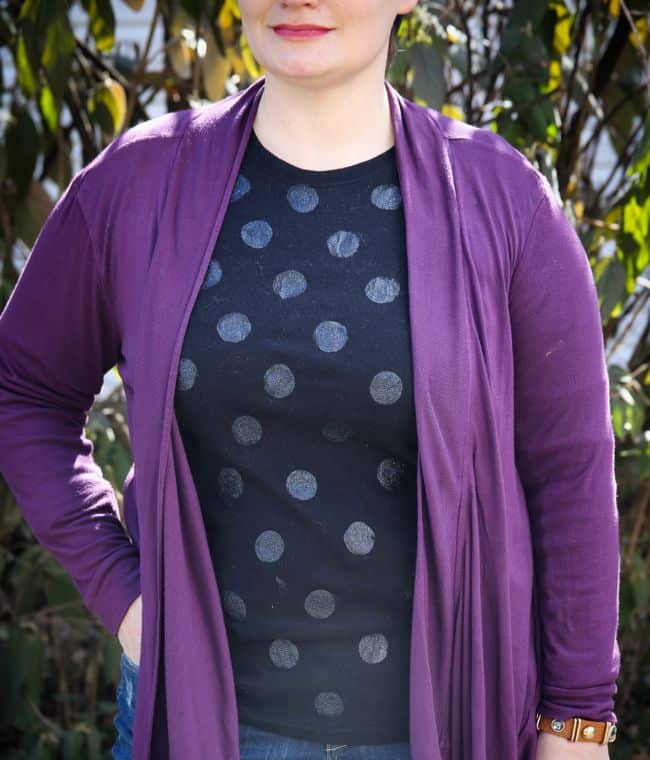 Here's the final installment in my plain tee project. We've covered sequins and trompe l'eoil and today we're talking glitter. Having a five-year-old daughter has given me a whole new appreciation for glitter. It is crazy to say that glitter makes me feel girly? Ok, just saying that makes me feel old, but whatever. Did you know they made glitter fabric paint? Yep. They do. And it's fabulous.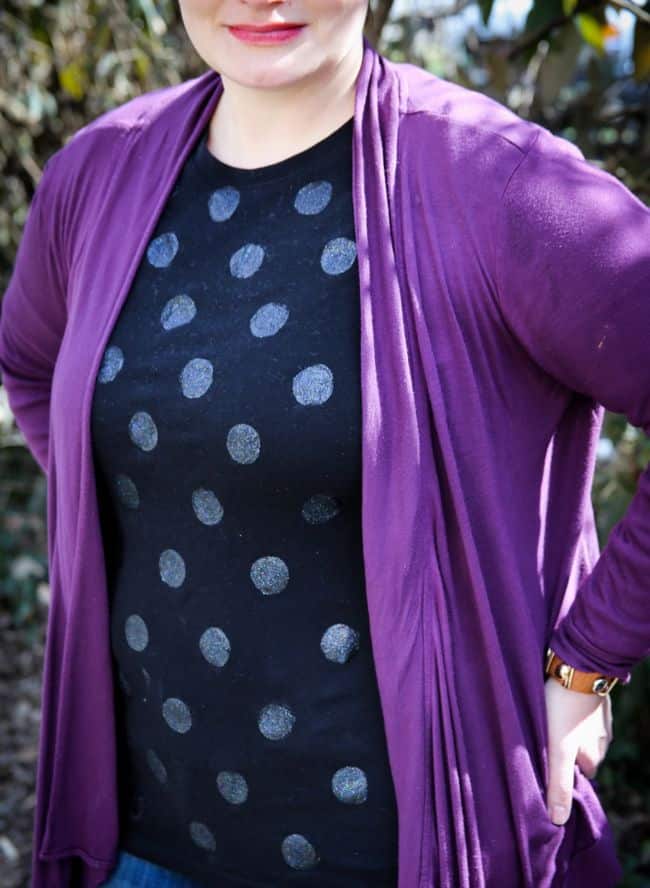 And who doesn't love polka dots? By using fabric paint the same color as the shirt (black in this case) you can add some sparkle without going overboard. Wouldn't white glitter plaint be a great accent on a plain white t-shirt?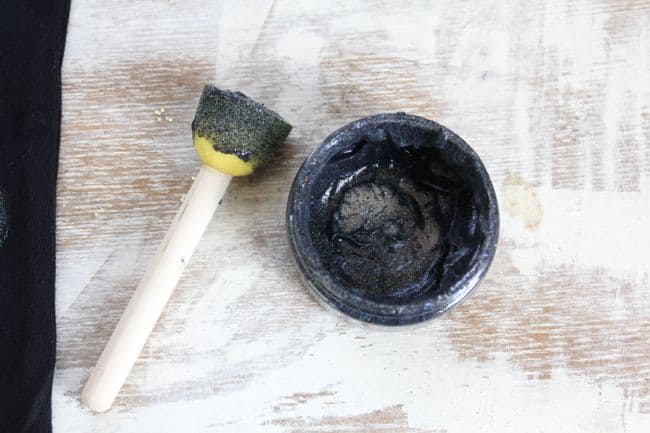 Glitter polka dot t-shirt
To make a glitter polka dot shirt, you will need:
A black plain t-shirt
Black glitter fabric paint
Circle paint brush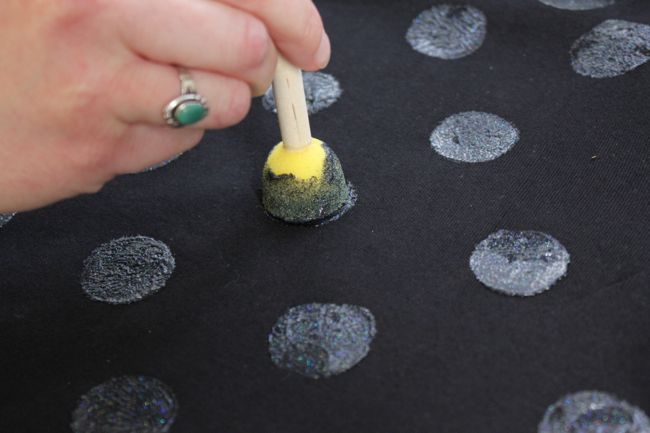 The how-to on this one could not be more simple. Just dip the circle brush into the paint and apply to the shirt. I covered the entire front of the shirt in offset rows.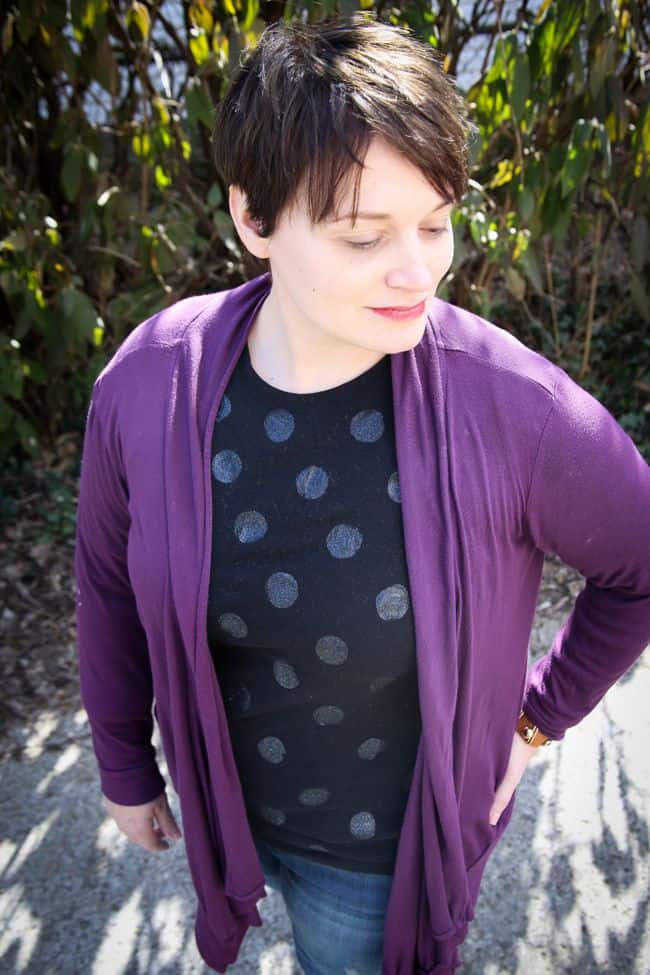 I've worn this shirt a lot (with my favorite purple cardigan) and it has held up to numerous washings. The fabric paint does just fine in the washing machine but I would recommend letting it air dry.
Now it's time to go shopping – it feels like my entire wardrobe has been DIY'd in one way or another!
1