Lately I am in a good meal prep groove–I make our meals for the week on Saturdays and Sundays when I have more free time, then on busy weeknights, we just have to heat everything up and eat it. If it weren't for meal prep, I'm pretty sure we'd be eating Chipotle for dinner every night. Chipotle is great and all, but one can only eat so many burrito bowls.
These plant-based meal prep ideas come from our sister site, Hello Veggie. If you're digging these recipes, you can find more make-ahead dinner ideas here.
1 / 9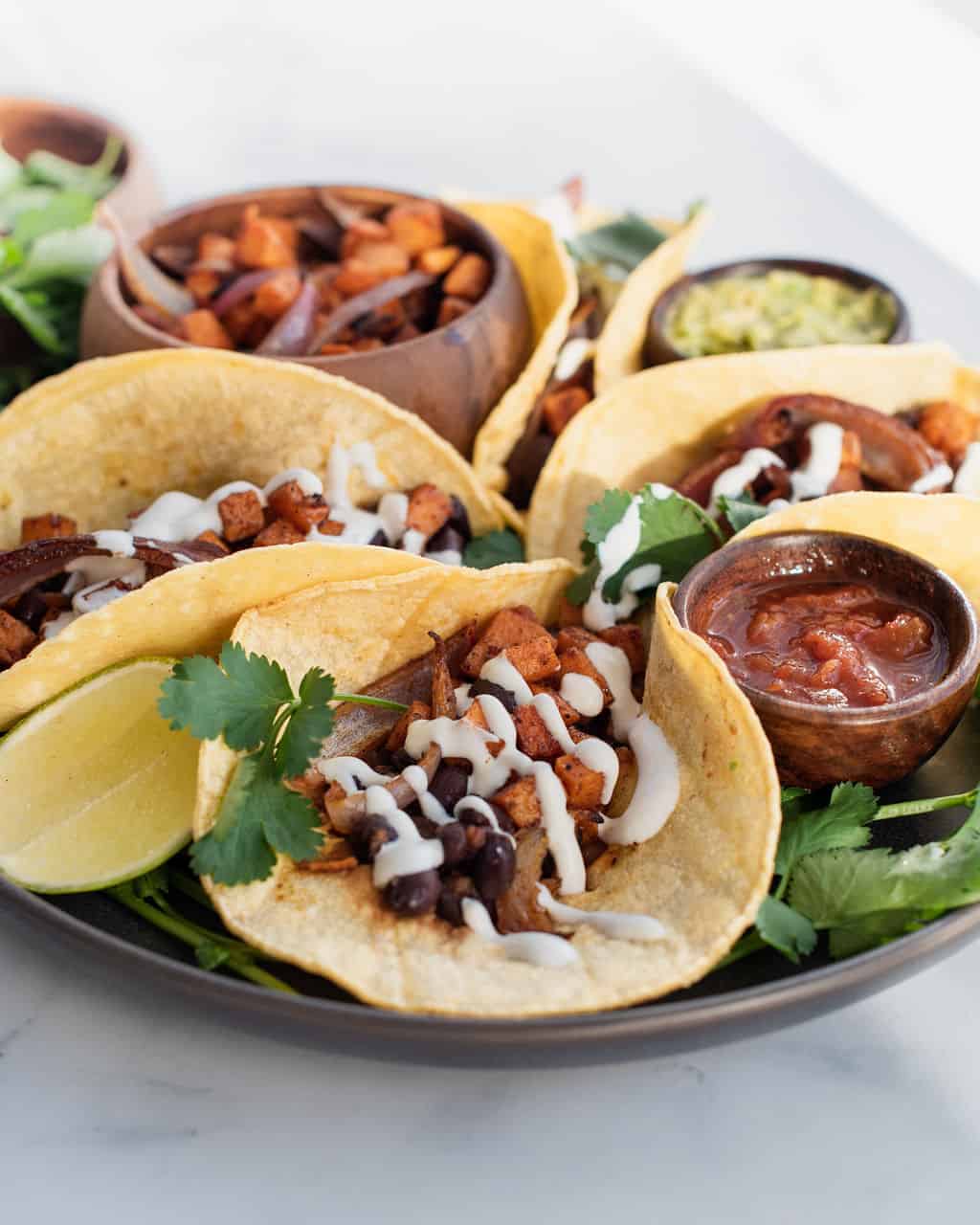 Our quick-and-dirty secret to delicious black beans: drain off the liquid from the can and simmer them in salsa before piling them into corn tortillas.
24