The holidays can be a challenging time for vegans, between all the turkey and buttery desserts. Rather than turning your entire diet upside down, how about making something absolutely delicious and holiday-worthy that's also, wait for it, plant-based?
We're sharing some of our favorite vegan desserts, from cheesecake to macaroons, and everything in between!
Our Favorite Vegan Sweets & Treats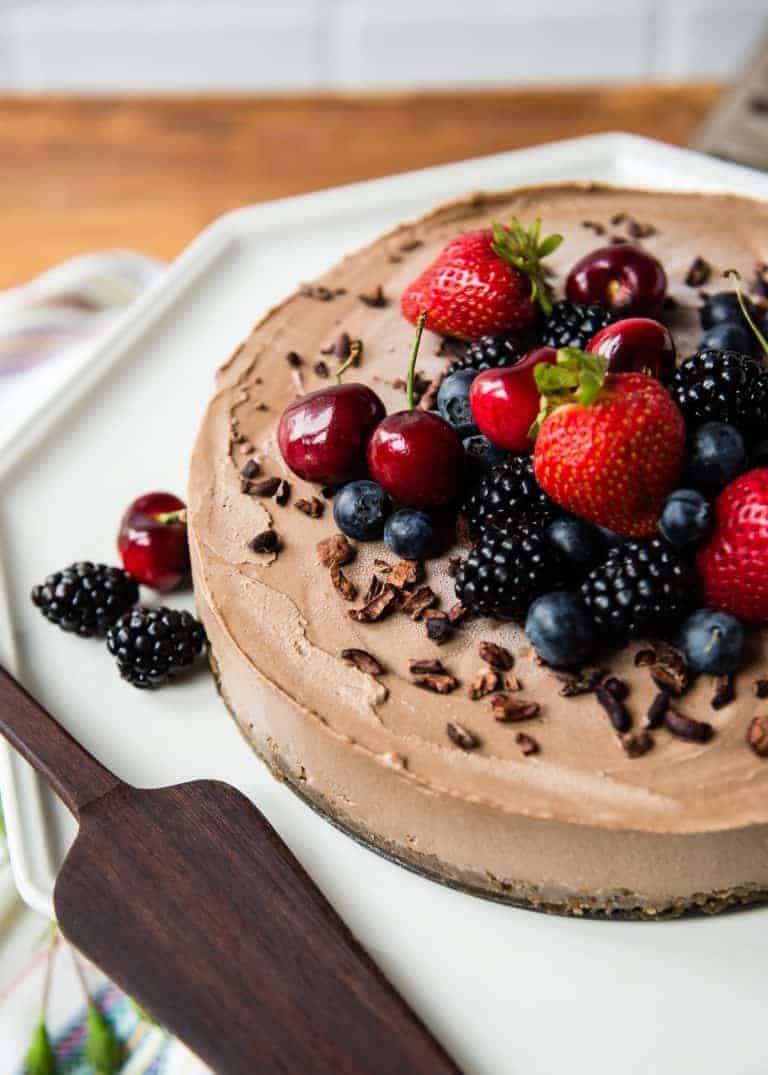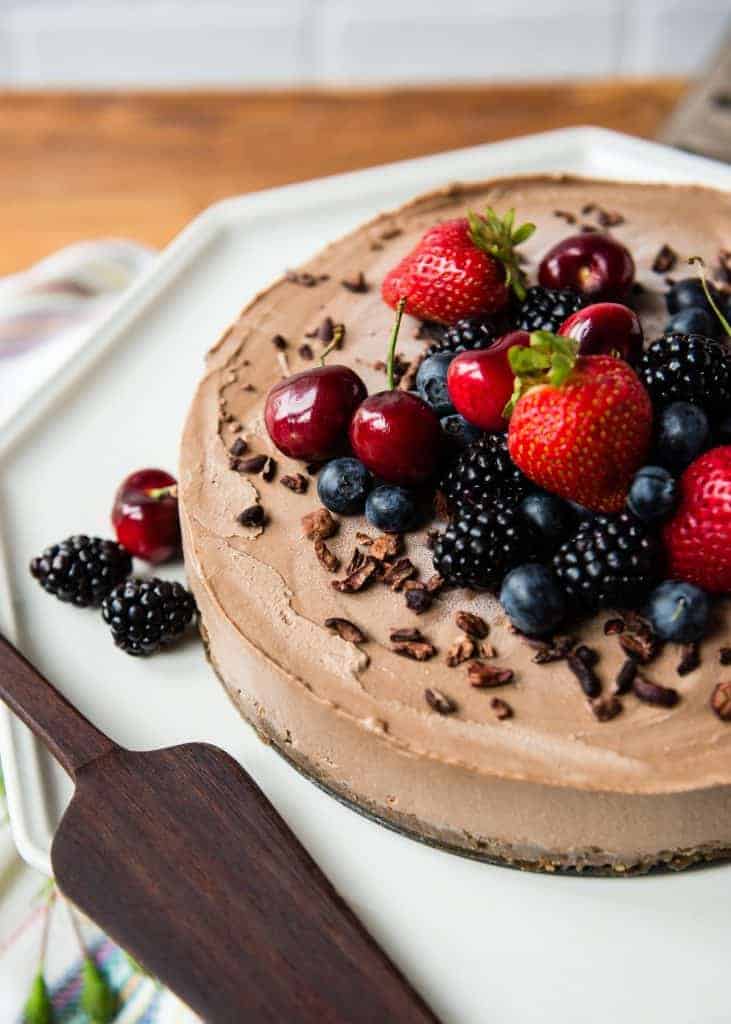 This dairy-free, gluten-free Mexican cheesecake is the perfect ratio of festive to healthy! Cacao, cinnamon, cayenne and coconut milk are key ingredients to this rich holiday dessert.
Maclay's Mexican Cheesecake from Hello Glow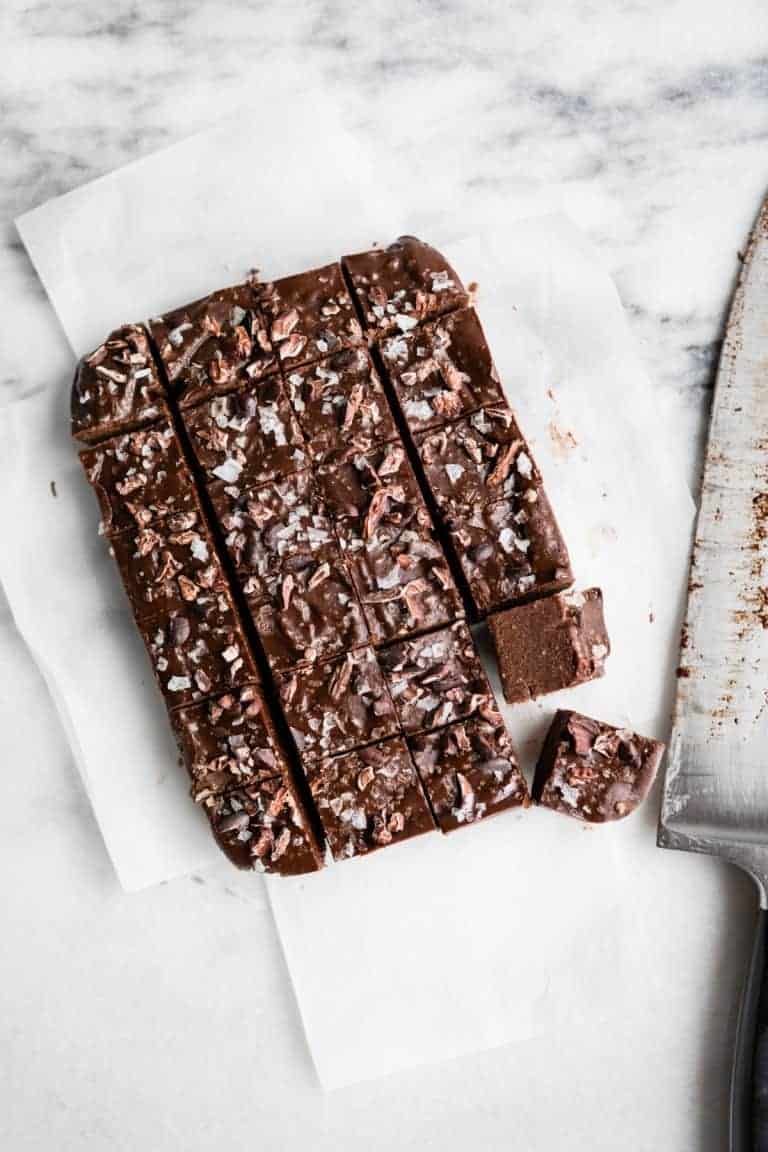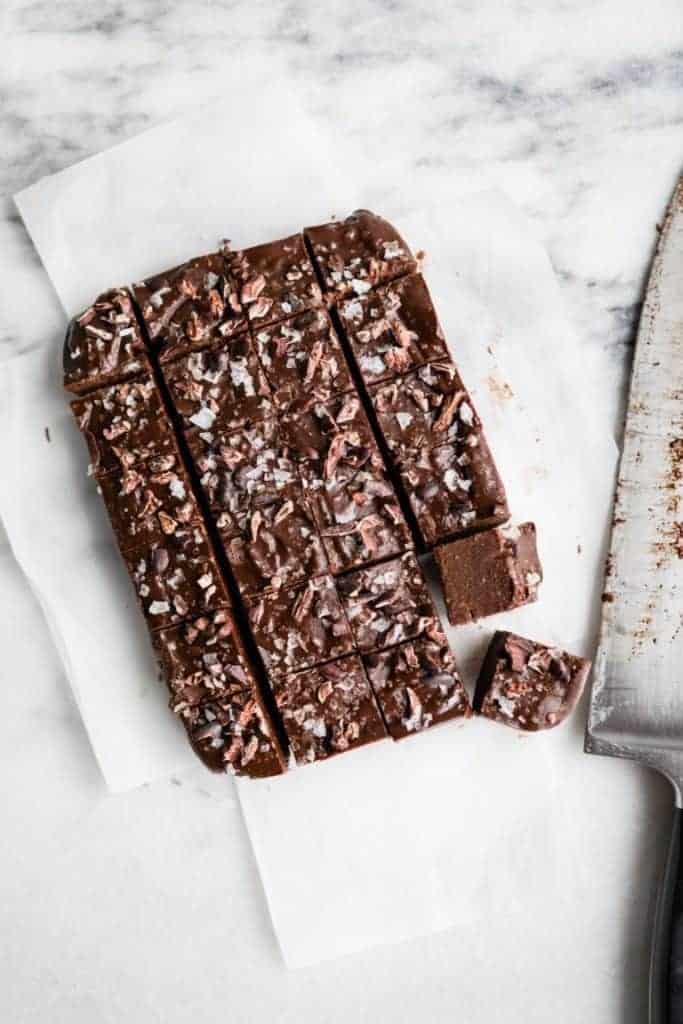 You'll love having this incredibly tasty fudge in the freezer through the holidays (and beyond!). Just pop it out of the freezer for a few minutes before serving to those surprise guests.
Vegan Chocolate Hazelnut Freezer Fudge from Hello Veggie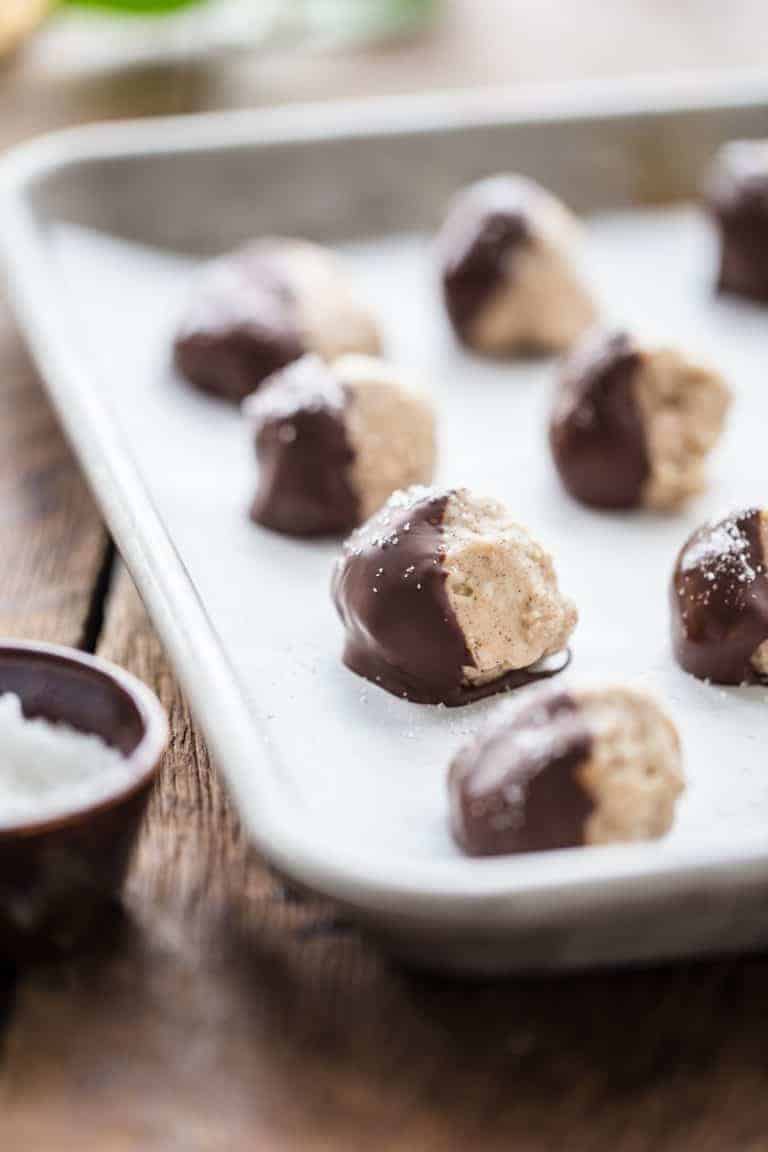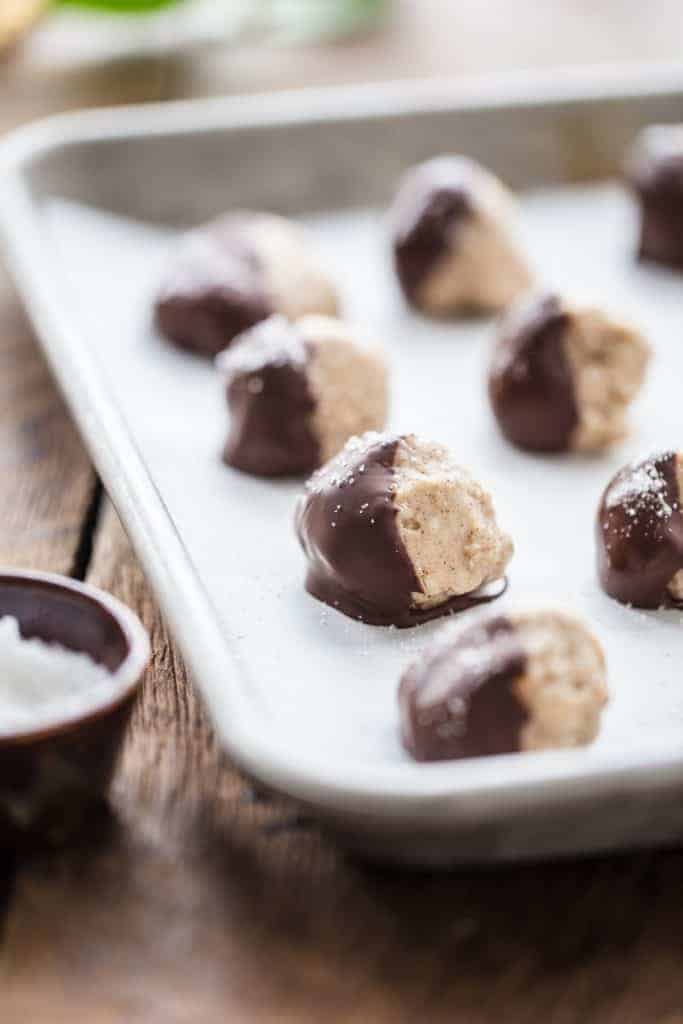 We just love a raw dessert, especially one that only takes a few minutes to make and doesn't leave that bitter aftertaste known as holiday eating guilt.
Chocolate-Dipped Chai Spiced Raw Macaroons from Hello Glow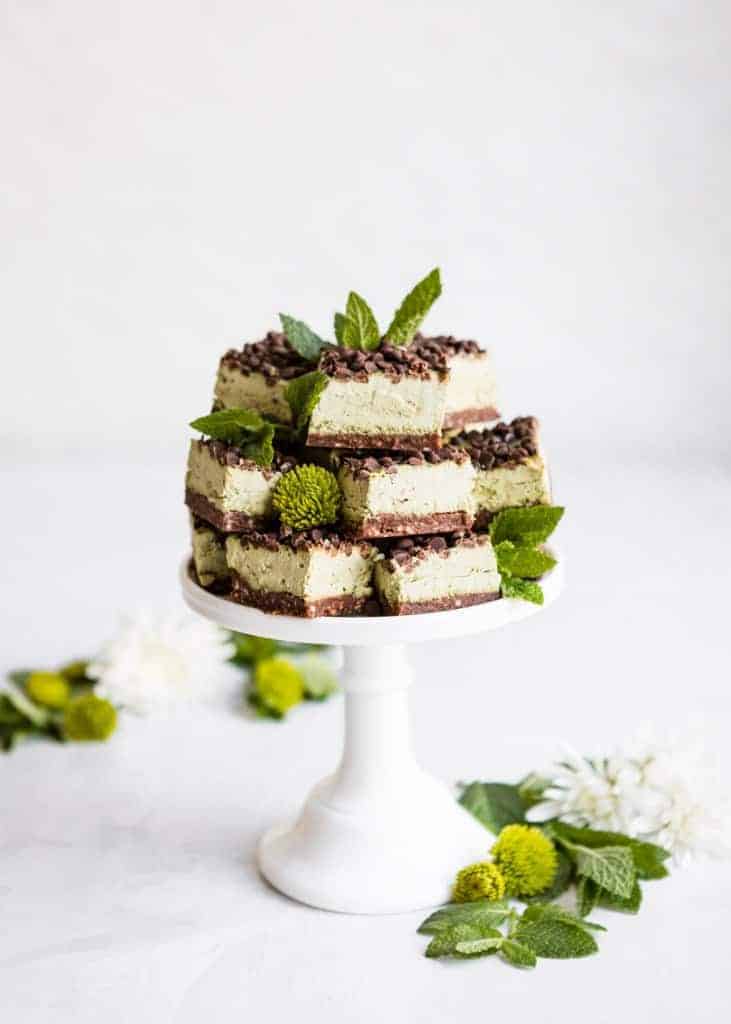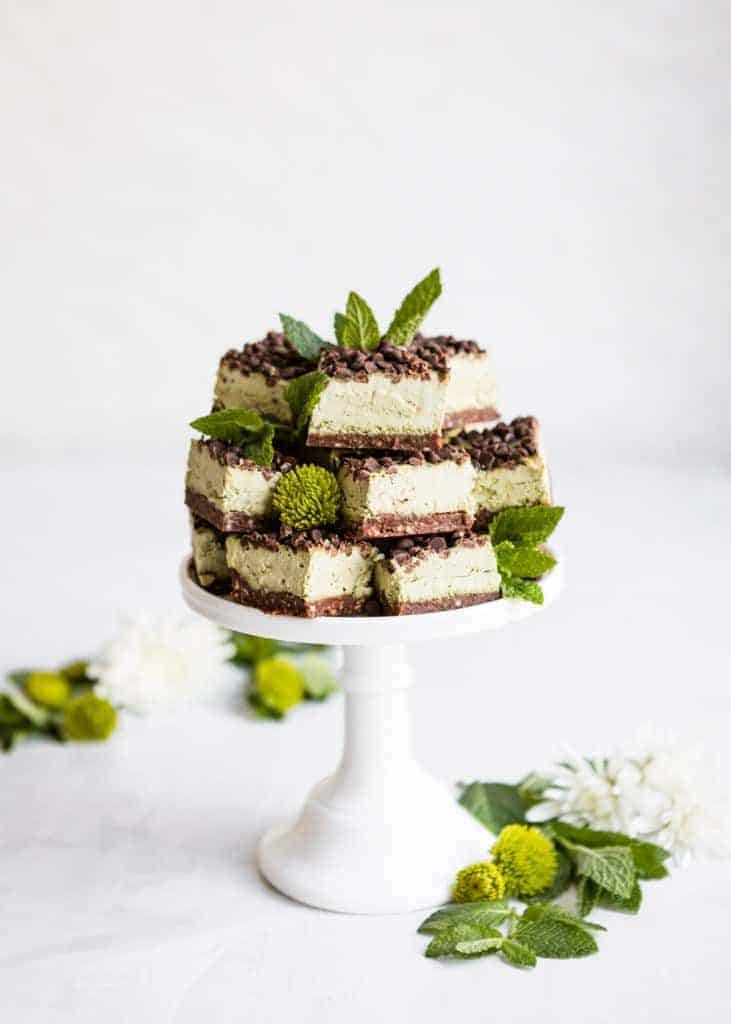 Running out of time? Then these quick, no-fuss cheesecake bars are for you! Perfectly portioned for entertaining a crowd, they're a power combo of delicious, healthy ingredients.
Vegan Mint Matcha Chocolate Chip Cheesecake Bars from Hello Veggie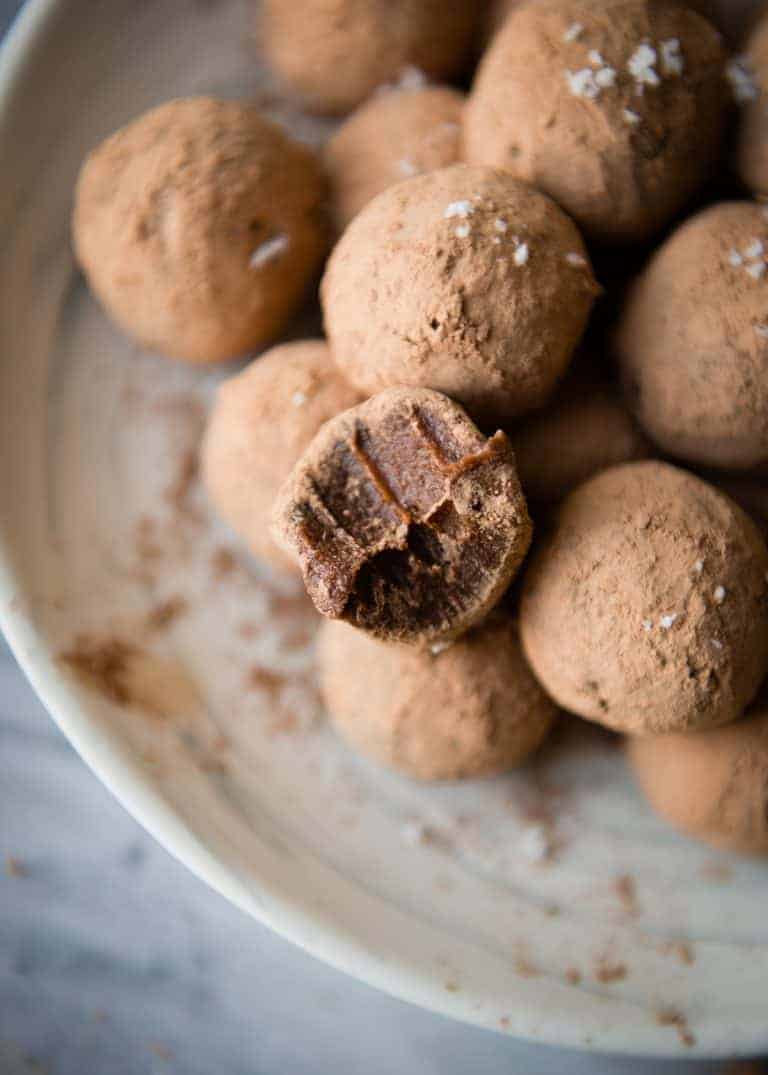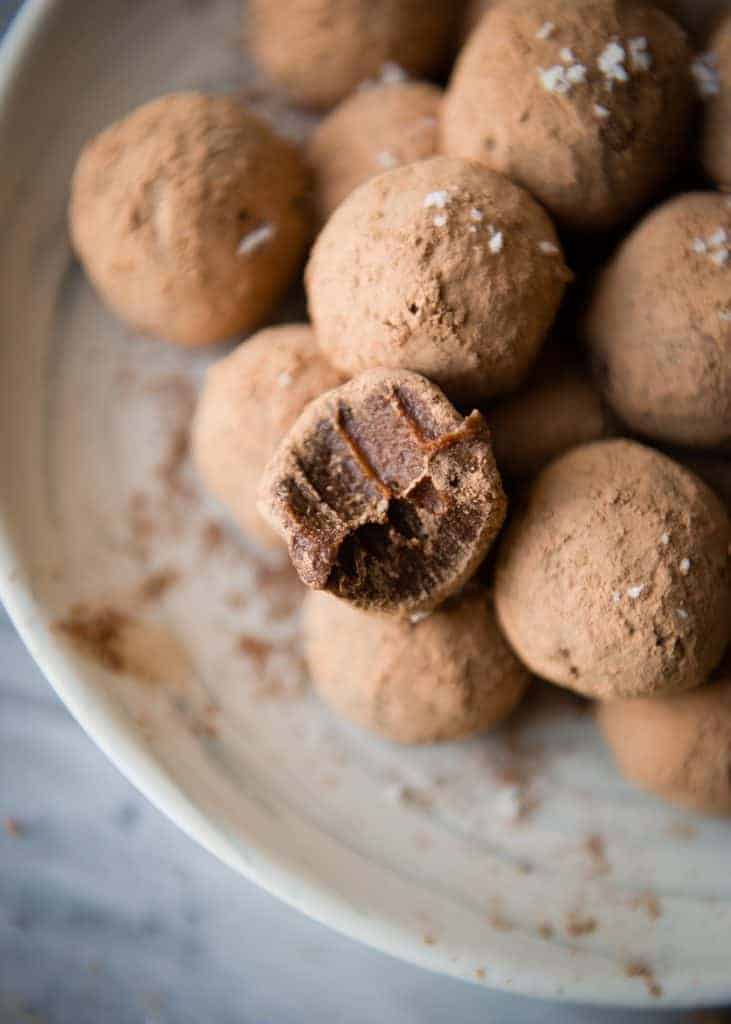 Sea salt caramel and chocolate, with less guilt because, that's right: these truffles are actually healthy! Not to mention totally giftable, if you're so inclined.
Healthy Sea Salt Caramel Chocolate Truffles from Hello Glow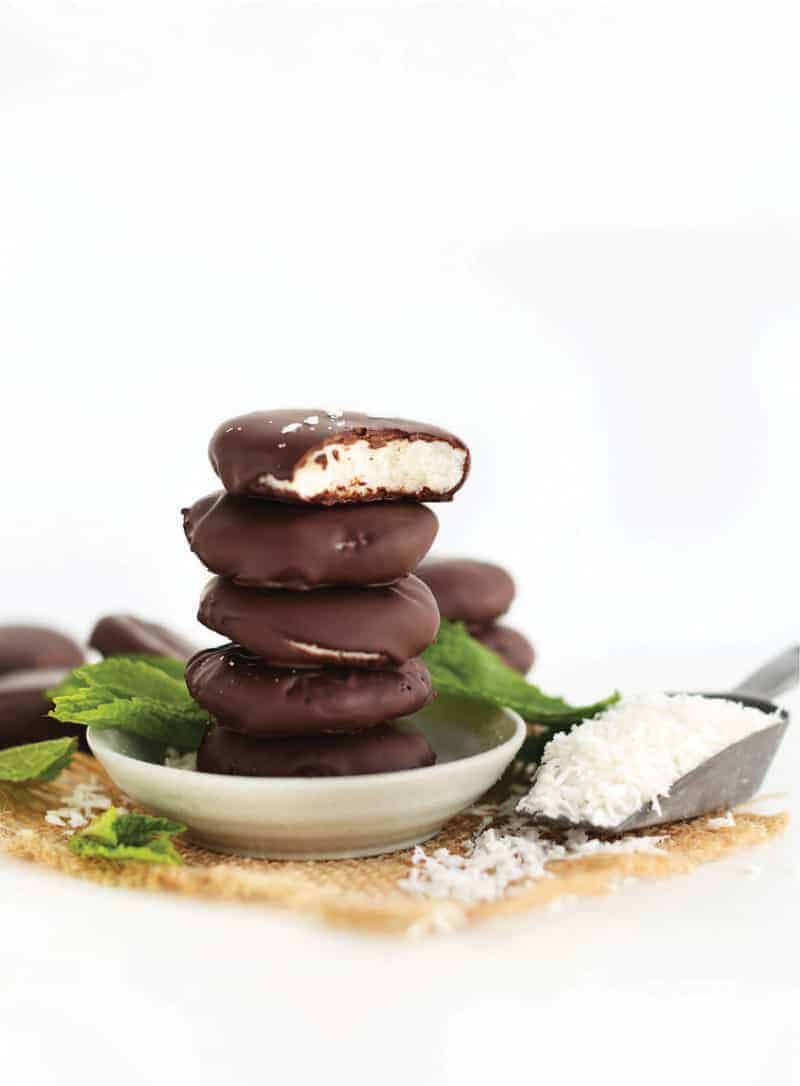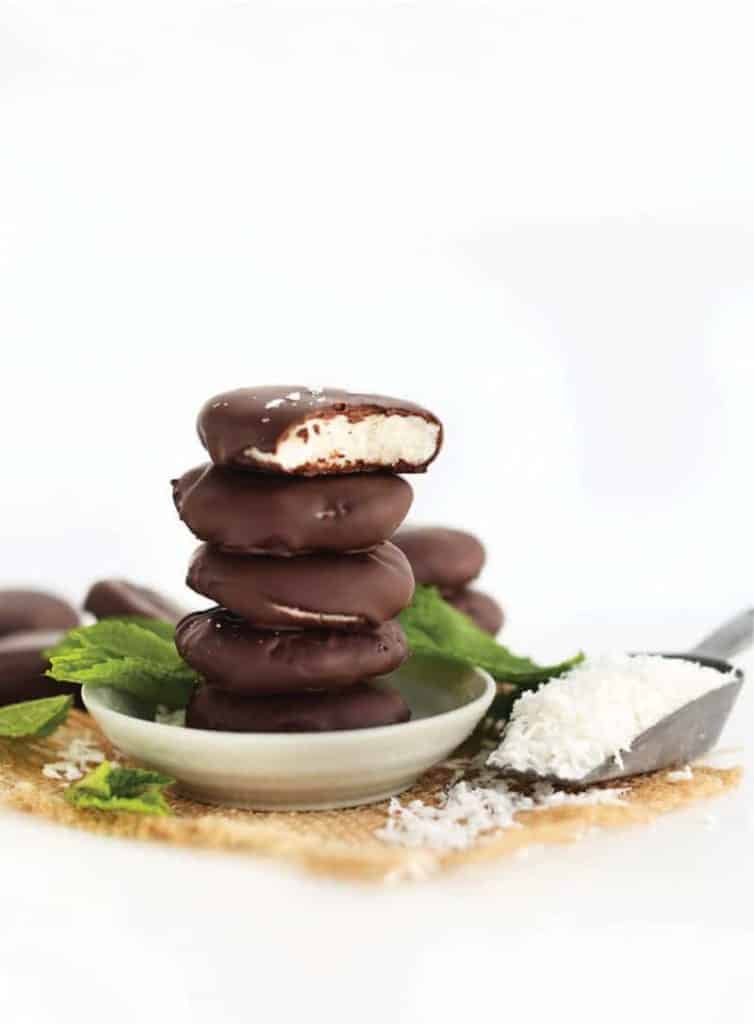 After a big(ger) meal, the combination of peppermint and chocolate fits like no other! Moreover, peppermint helps soothe an upset stomach.
5-Ingredient Peppermint Patties from Hello Glow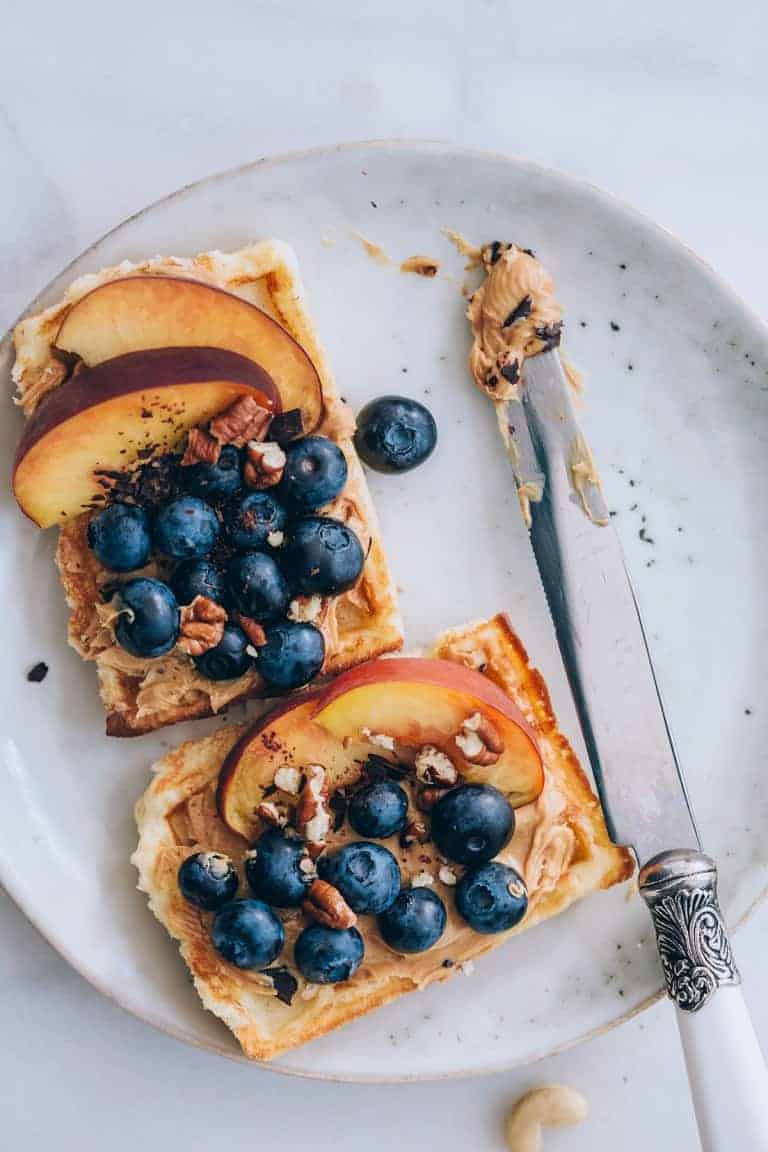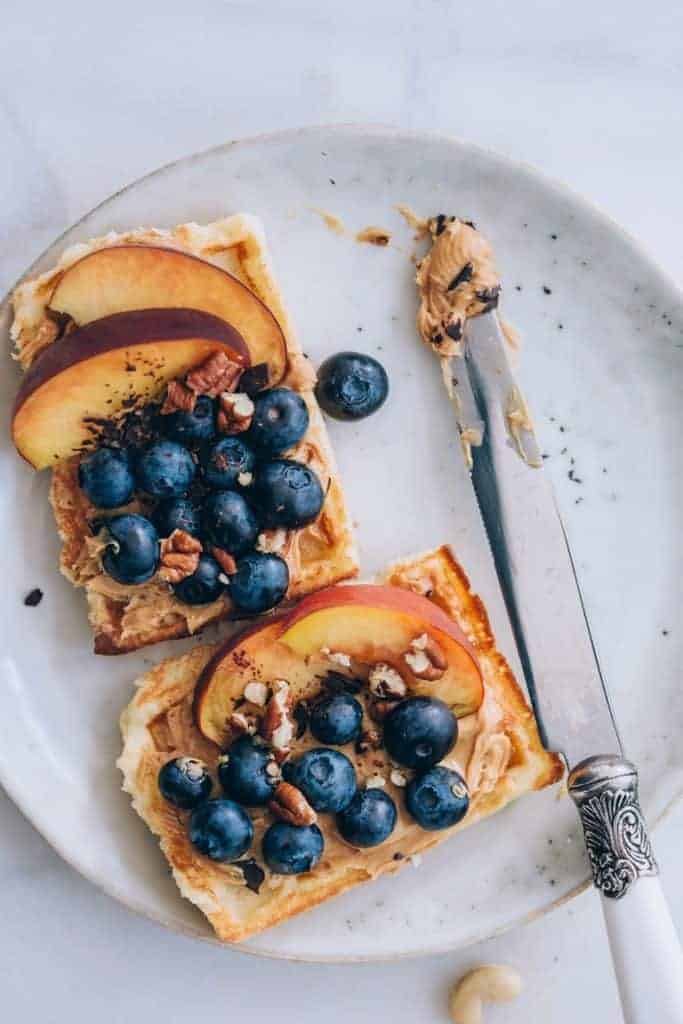 The best thing about this cheesecake dip is how versatile it is: you can actually have it for breakfast, not just dessert. Spread it on waffles or toast, dip fruit in it, or smear it onto cookies.
Vegan Chocolate Chip Cheesecake Dip from Hello Veggie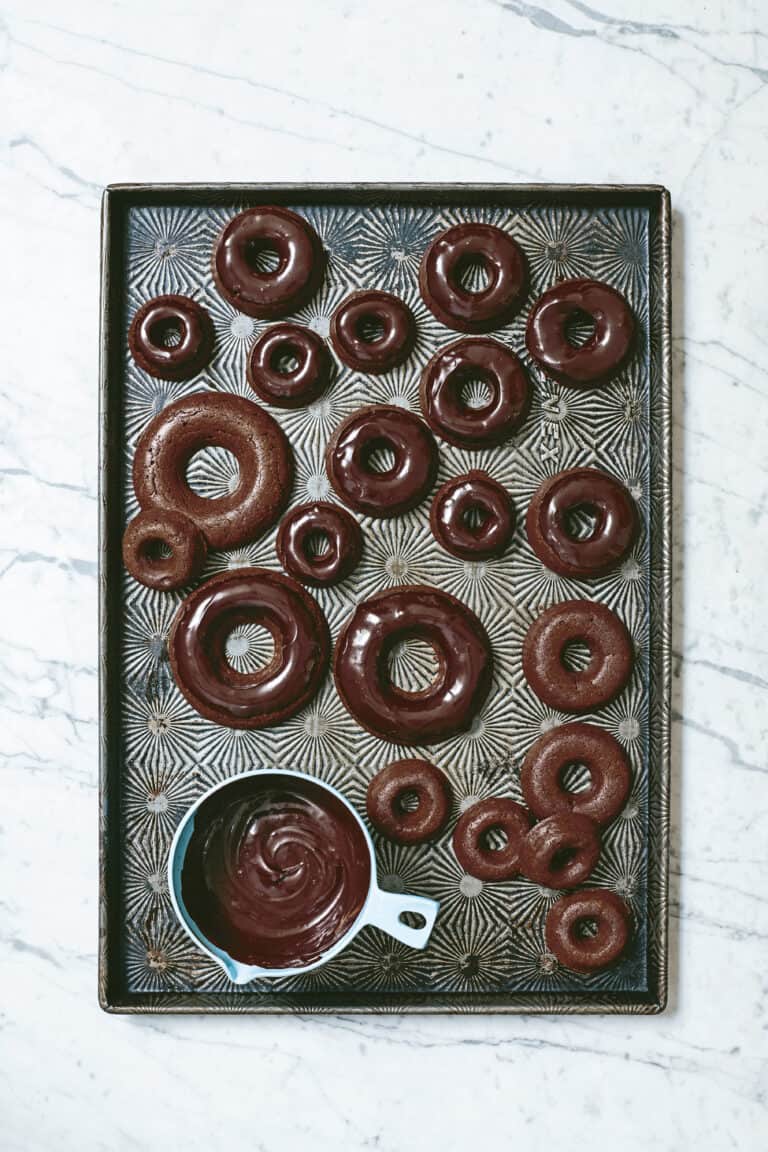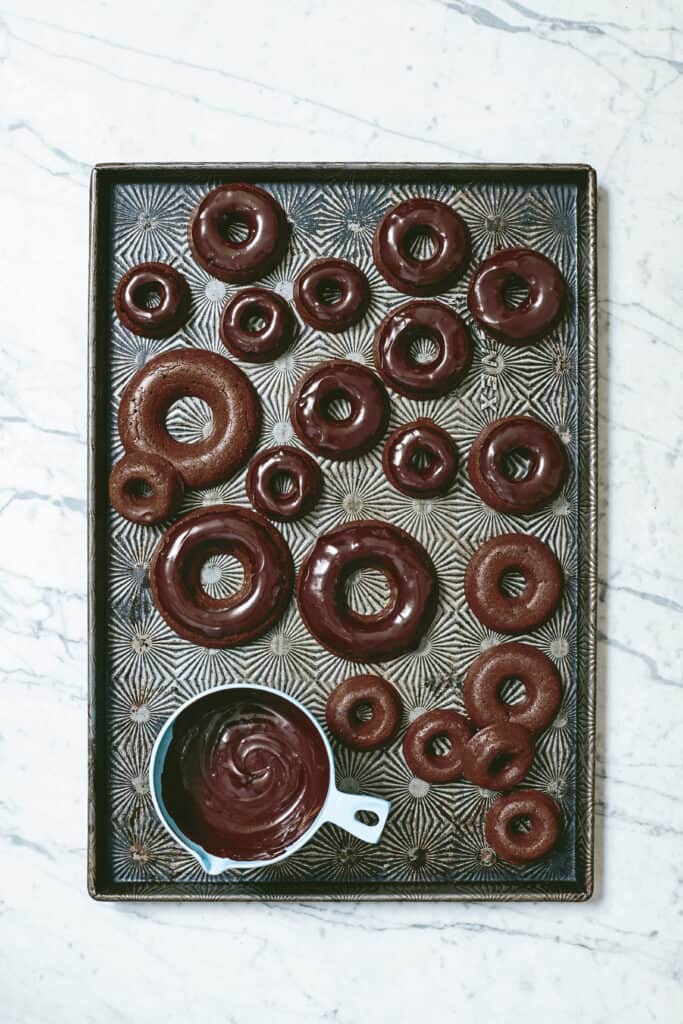 These vegan Triple Chocolate Doughnuts use a replacement for eggs that I haven't tried before: applesauce! Plus they're gluten-free and refined sugar-free.
Vegan Triple Chocolate Doughnuts from Hello Veggie
31