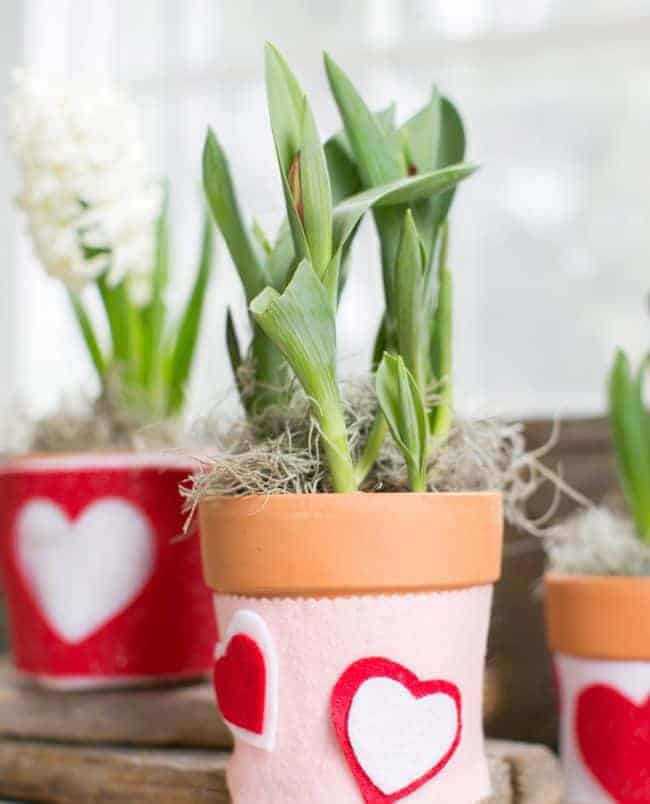 Here's a sweet and simple idea for your kiddos to make for a teacher or friend for Valentine's Day. I'll admit I'm always stumped when it comes to teacher gifts. To give or not to give? And if you do, what to give that's meaningful but still useful? And I'm happy to say this little gift scores on both fronts!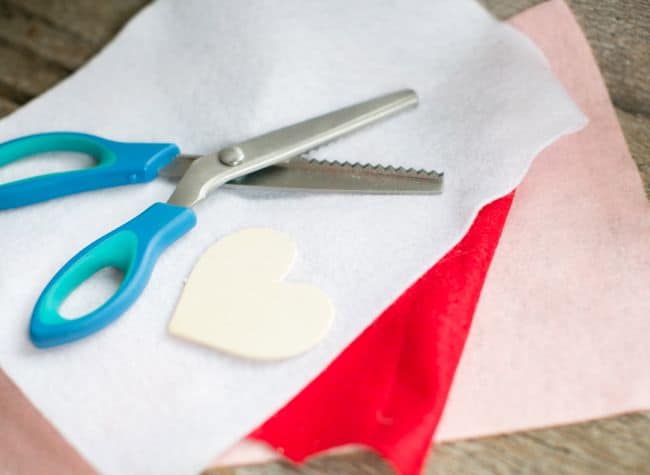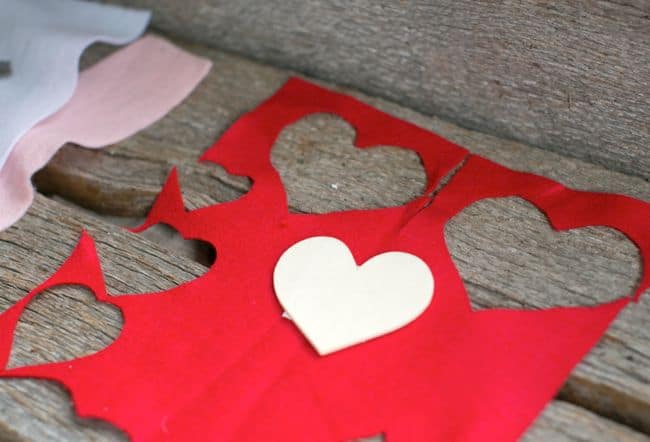 All you need is some felt, scissors and glue. Pinking shears are nice to use to dress up the edges a bit. And you can use a heart shape for a template if you have one or just freehand it. First cut a strip of felt to fit the base of the plant and decorate with big red hearts, layers of hearts or whatever you like. Then wrap the felt around the pot and hot glue in place. Done!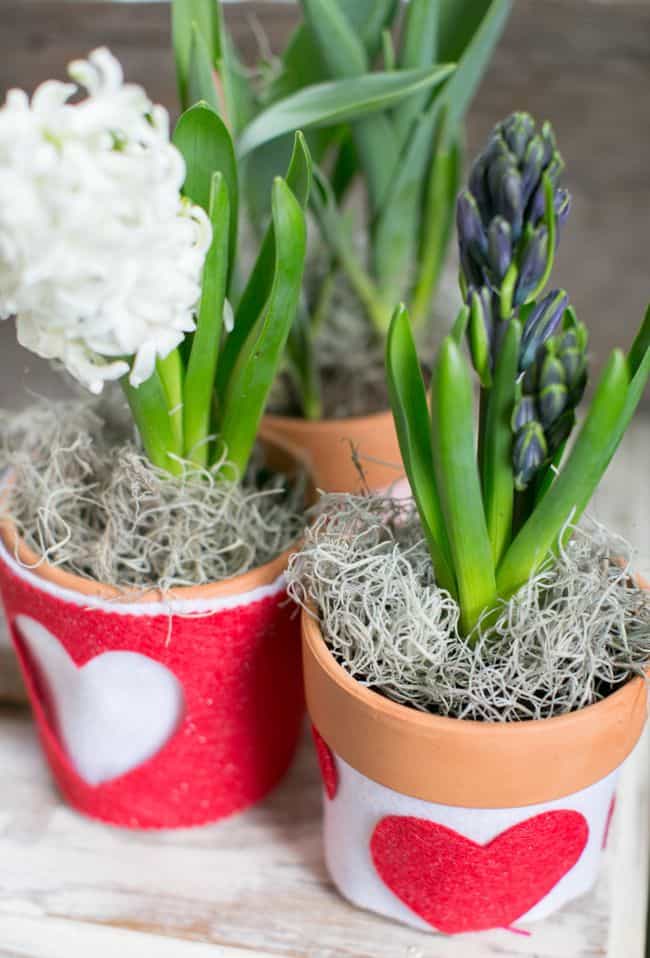 These little plants looked and smelled so good – it was hard to give them away!
P.S. We also make a few old jar wraps from the out of control collection. They make excellent pencil holders.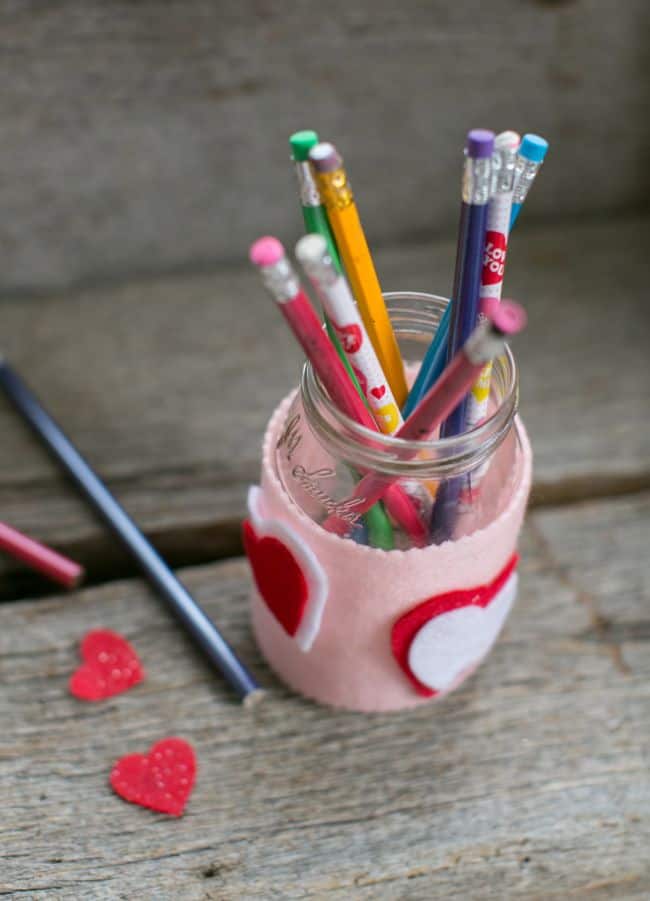 What will you be making this weekend?
0