When I was a kid I used to make super elaborate Christmas wishlists with illustrations and magazine cutouts. My mom later admitted that she would go to the department store and just hand it over to a saleslady. I remember being so embarrassed about this, but after bookmarking a few things for Christmas I realized I'm back to doing the same thing! Here are a few things on my polka dot and stripes wishlist. Do you make Christmas wishlists for yourself?
Polka Dot & Stripes Wishlist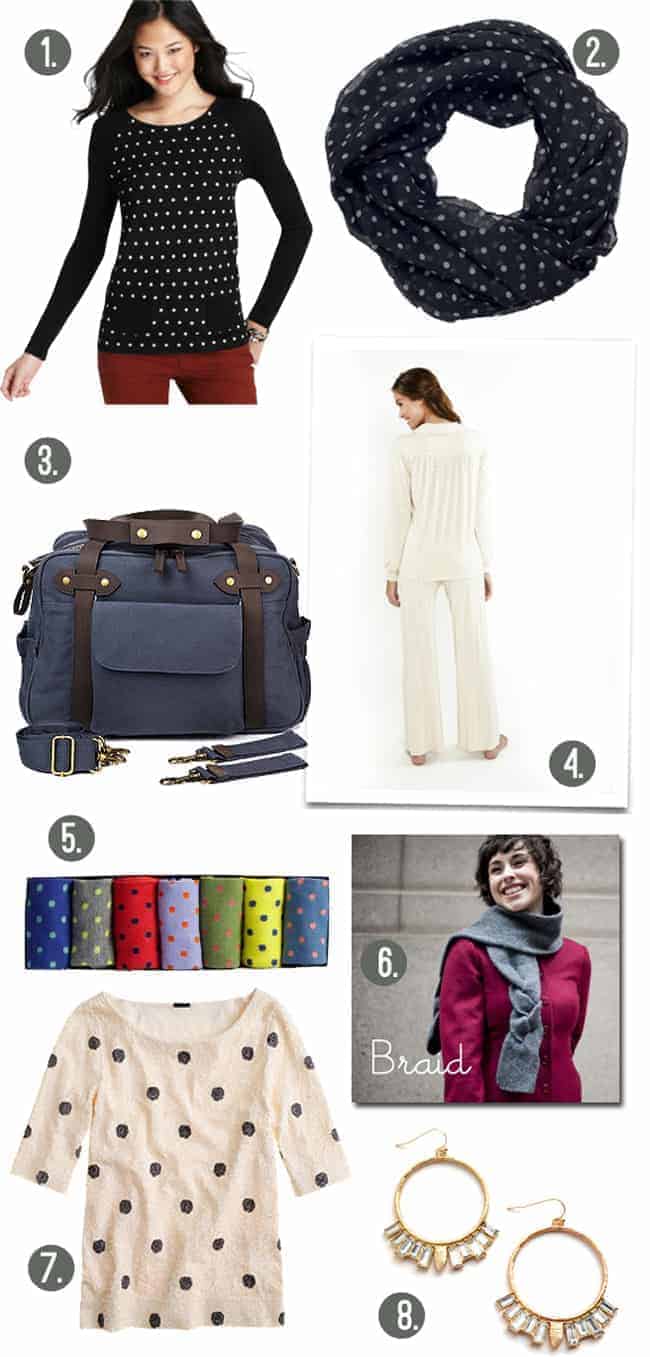 1. Sweater | 2.  Scarf | 3. Diaper bag | 4. Pajamas | 5. Socks | 6. Braid scarf | 7. Sequin top | 8. Earrings
I am somewhat obsessed with the pixie haired gal from the Boden catalog in #5 below. She looks so mod!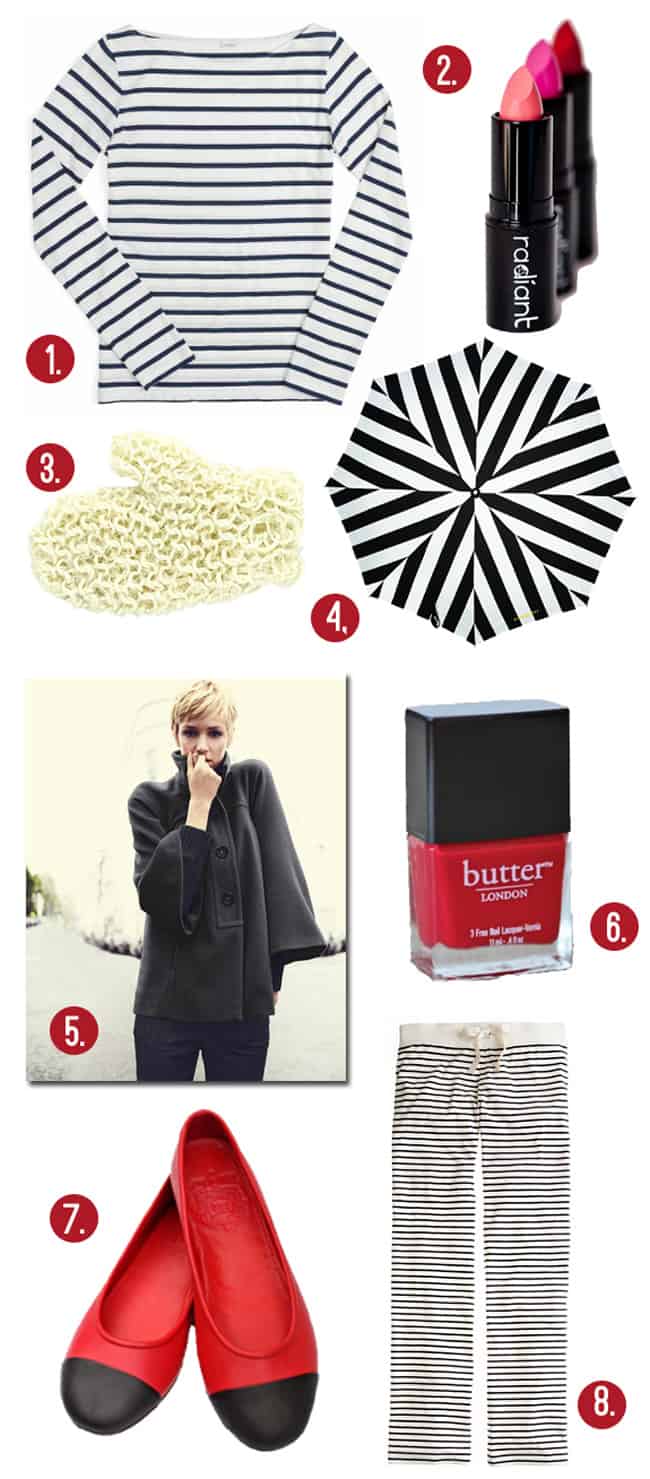 1. T-shirt | 2. Lipstick | 3. Bath mitt | 4. Umbrella | 5. Trapeze jacket | 6. Nail polish | 7. Flats | 8. Pants
P.S. Don't forget the 24 Merry Days of giveaways – today's giveaway is at the awesome Funkytime!
0