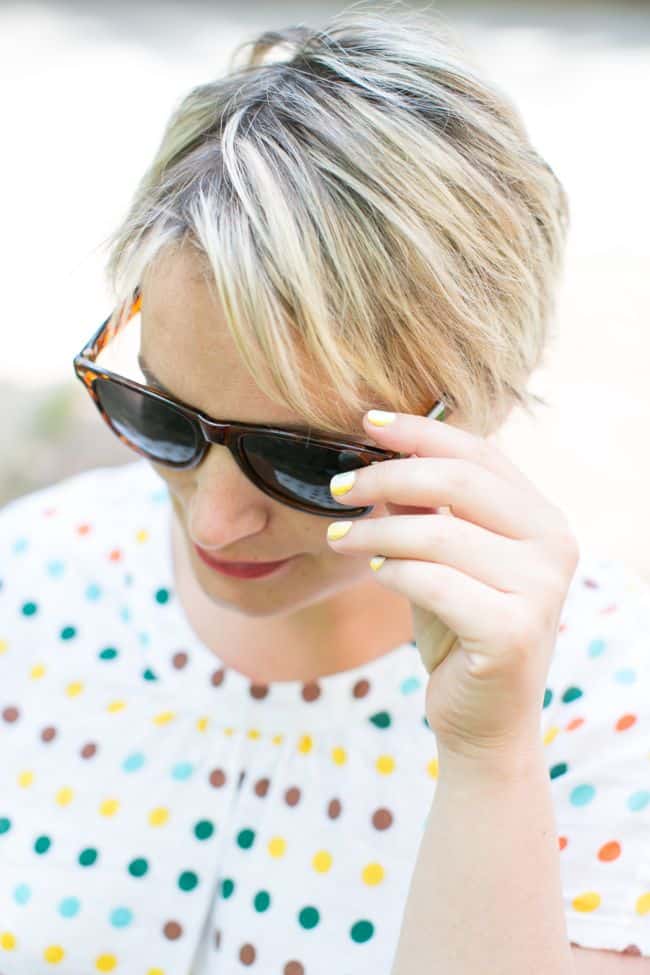 Is coordinating your nails to your outfit a do or a don't? This colorfully dotty shirt from Boden made me want matching nails! Since I can't resist polka dots I used dots to create two easy summer manicures.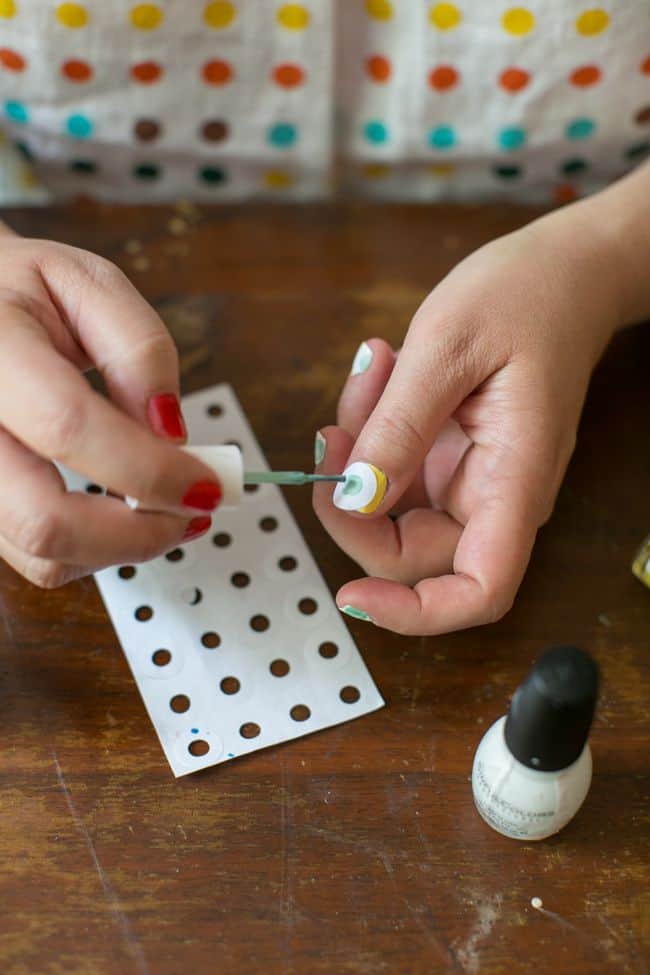 Thank goodness for hole reinforcement stickers! A perfect tool for the nail art impaired, they make painting circles a cinch.
First paint a base layer of white and let it dry completely. I haaate waiting, but you don't want to rush this step. When the base coat is fully dry, put the circle sticker sideways on your nail bed, leaving space to paint on both sides.
Paint outside the sticker with one polish color then paint the inside with another. Then peel the sticker off and let the polish dry.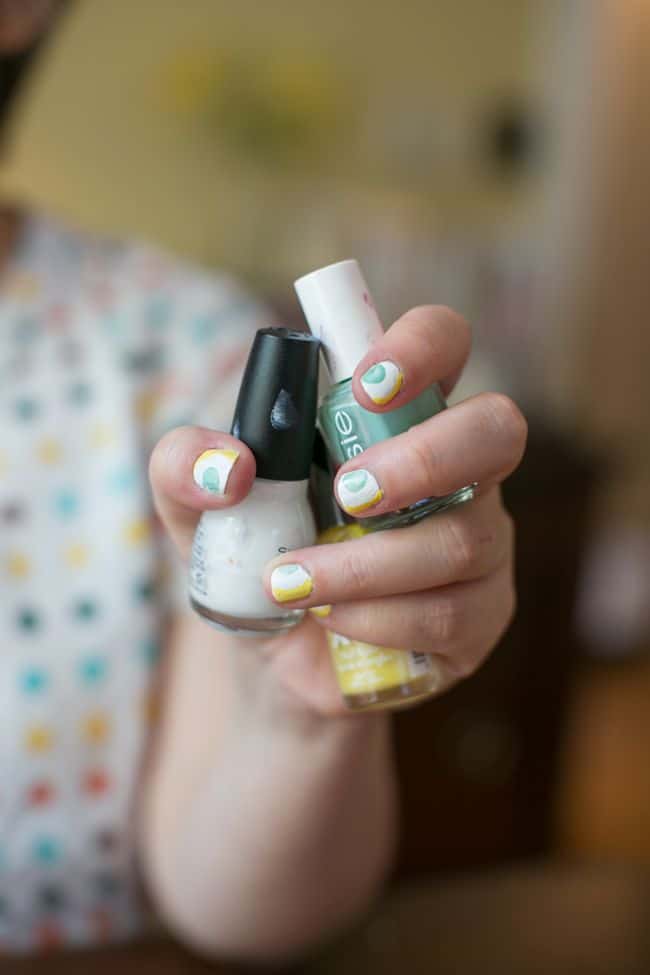 I love the mod, overlapping circle effect. It's definitely easier to see on longer nails, but I think it works on short nails too.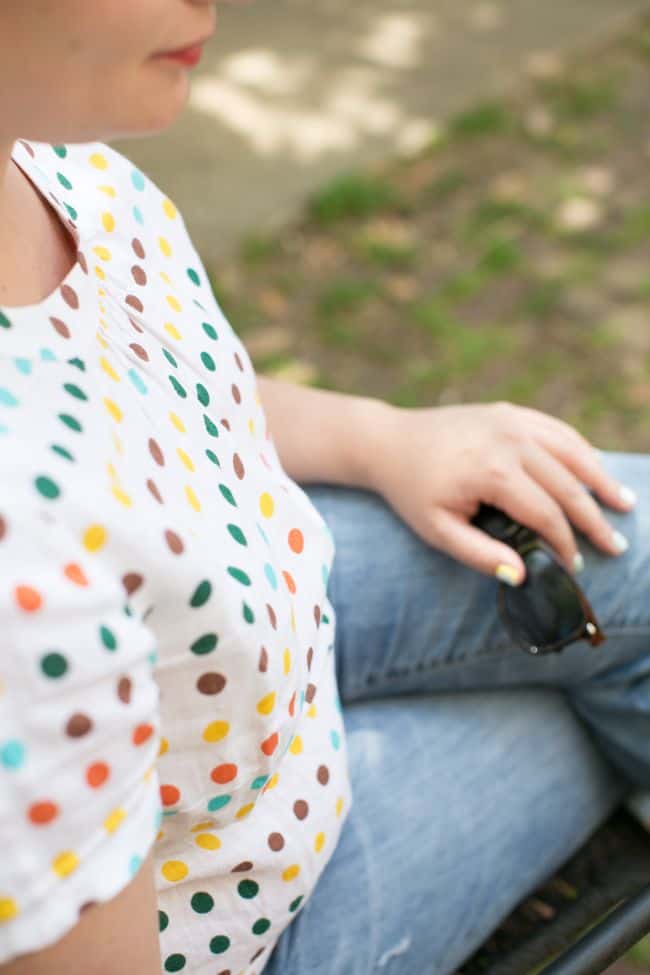 You can do lots of cool circle shapes with the hole reinforcements, like one big circle in the middle or half circles at the base. Have you tried them?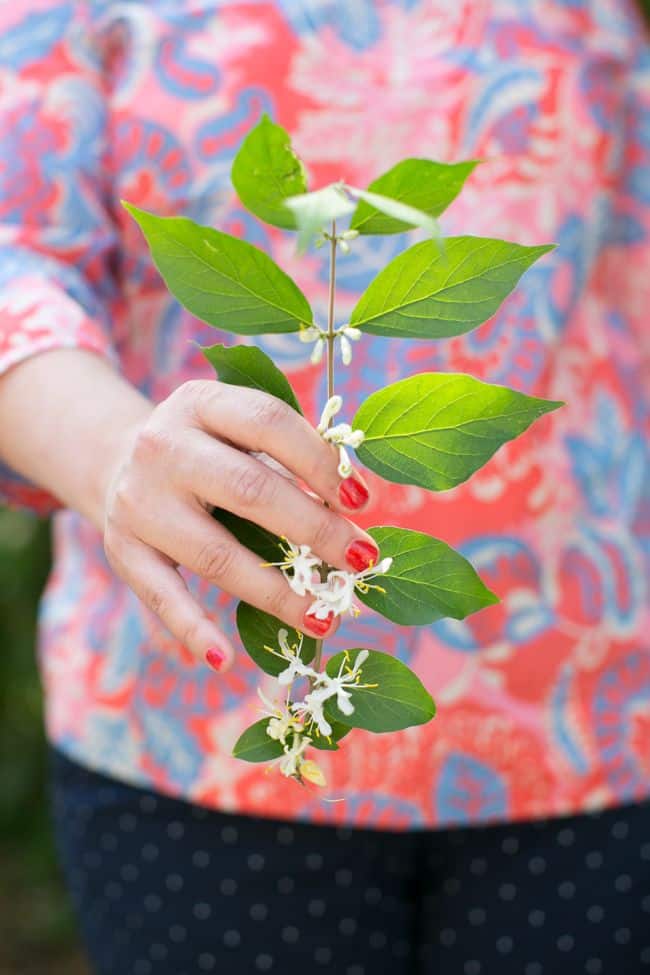 The leaves on this colorful Boden tunic inspired another dotty manicure. Seriously, tunics are your best friend if you have a bit of a tummy. Here's the detail of the tiny polka dot shapes.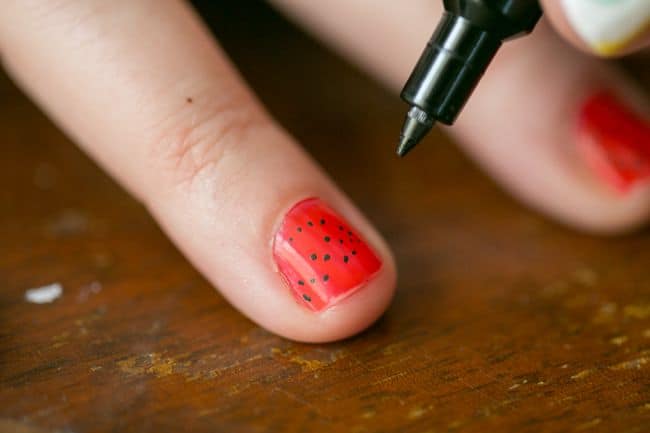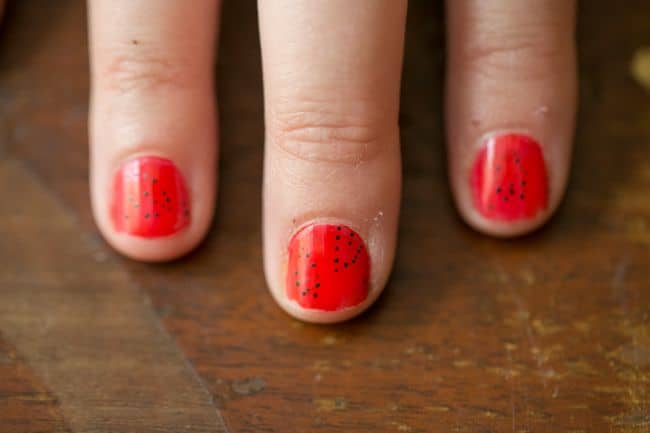 First paint on a base of pretty coral red then dot on simple leaf shapes with a nail art pen. You need a light touch so practice a few times on paper before doing the nails.
This one is a subtle complement to the floral Boden tunic – but it still has polka dots, yay! You could also do a flower shape or just tiny dots (it looks like a watermelon!).
What's your favorite nail look for summer?
This post is sponsored by Boden. Thank you for supporting the brands that make this site possible!