When it comes to winter holiday dinners there's nothing classier than a well-chosen red wine. It warms the heart and soul, spices up conversation and sets the base for lovely memories. And you know the atmosphere will get really festive when the red wine is disguised in a fruity, winter flavored cocktail that no one needs encouragement to start sipping. So let's start the celebrations – it's sangria time!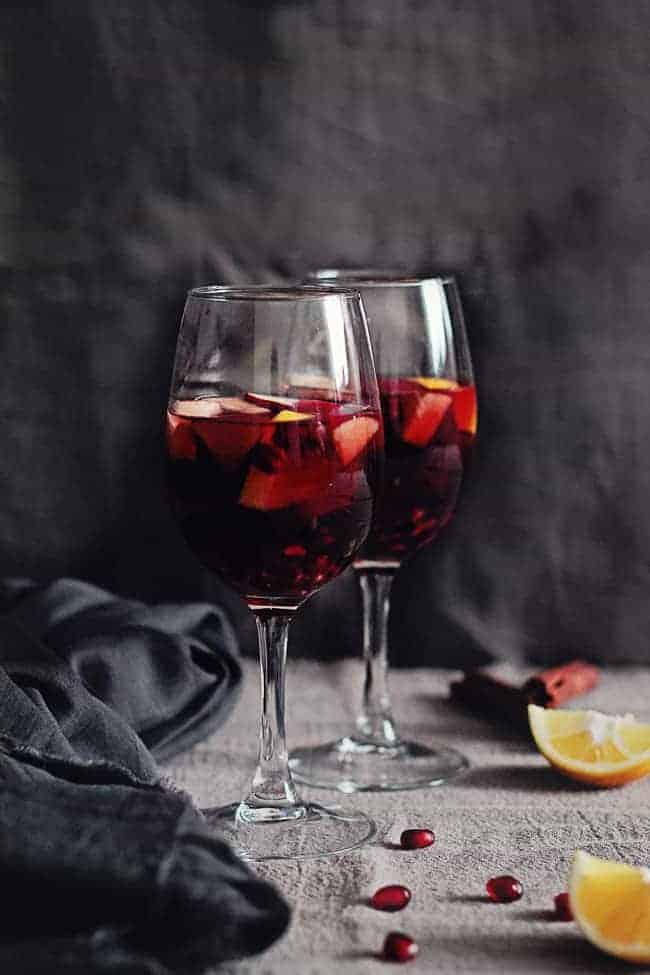 The flavor combinations have no rules exactly, but to create the perfect sangria you need a good red wine and you must let the fruits and spices infuse overnight. If your taste your sangria right after you combined the ingredients, it will taste plain – its overnight infusion that gives it the fruity, sweet flavor of the real deal.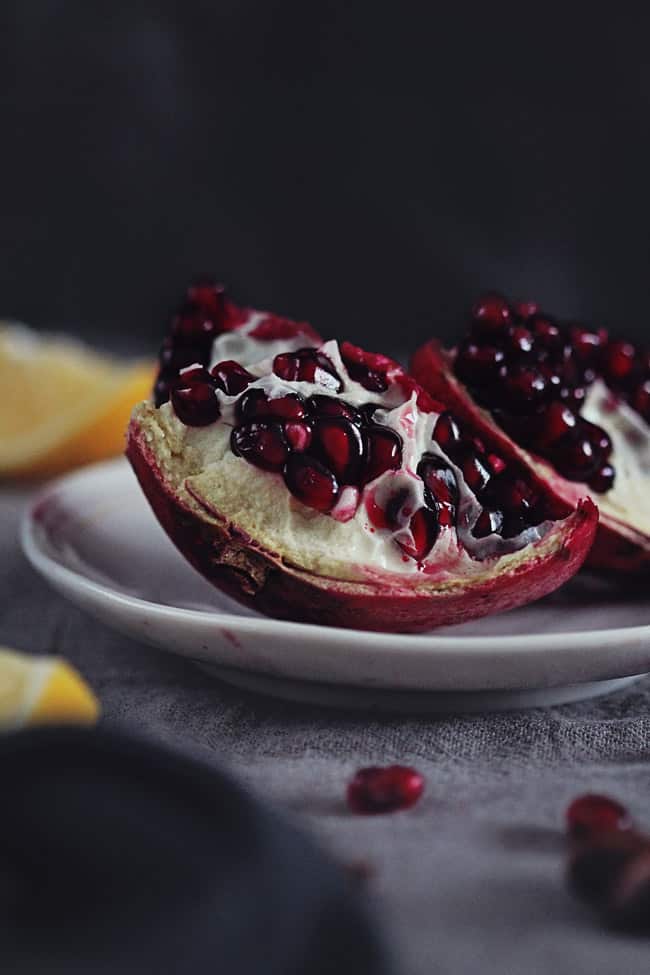 When it comes to choosing the wine, a dry one with low acidity and fruits, spice or floral notes will do the thing. Don't go for the high priced, but still, as red wine is the main ingredient of sangria, choose a variety you wouldn't mind drinking on its own.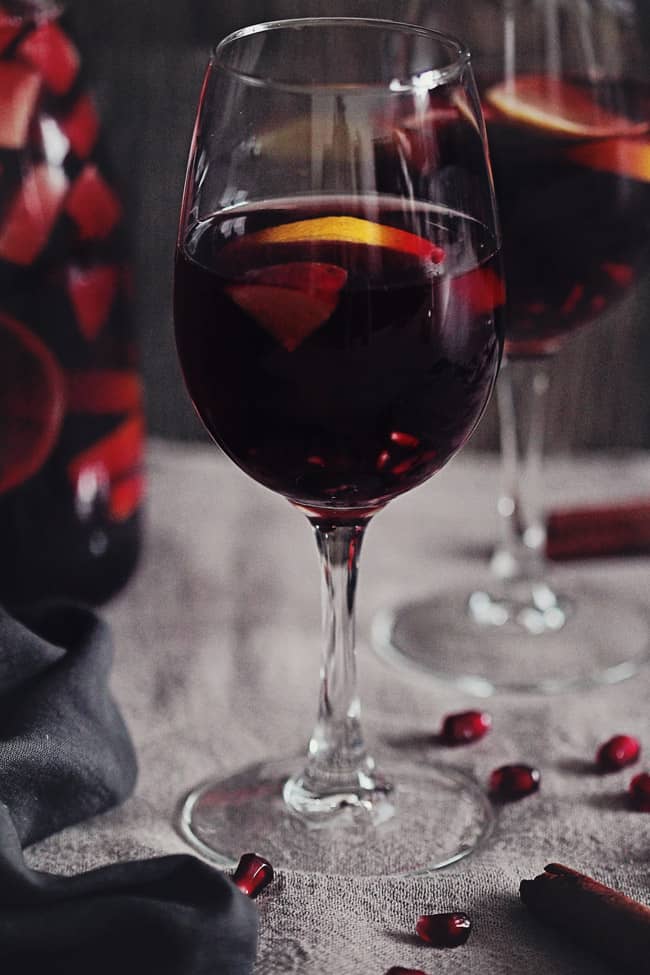 You can add any fruits in your sangria – the more flavorful the fruits, the tastier the cocktail. I don't really like very sweet drinks, so I've chosen citrus, apples and mulled spice to infuse in my sangria, and pomegranate juice adds a fresh zing. In this way not only I created a festive red wine cocktail, but also an antioxidant-rich drink.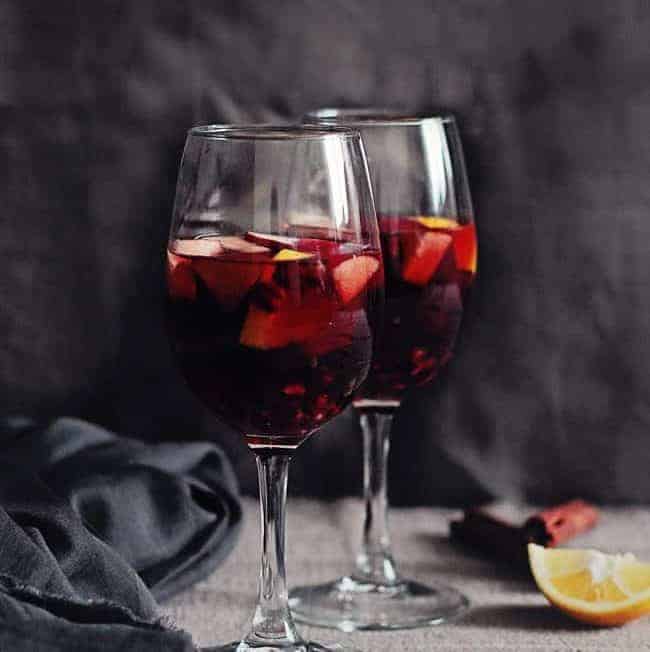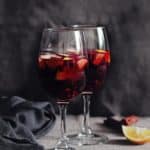 Print Recipe
Festive Pomegranate Sangria
Ingredients
750

ml

bottle good red wine

2

organic Oranges

2

red apples

cut in cubes

1

cinnamon stick

3-4

star anise

1

cup

Pomegranate seeds

1

cup

fresh Pomegranate juice

1/2

cup

Grand Marnier

2

cups

sparkling water

for a sweeter taste replace it with tonic water
Instructions
Cut the oranges in thin slices, cut the apples in small cubes.

Pour the wine and brandy in the pitcher.

Add the fruits, pomegranate seeds and juice, cinnamon and anise.

Stir to combine and refrigerate overnight.

Before serving, add the sparkling water and stir to combine.

Add some orange slices, apple cubes and pomegranate seeds in each glass then pour evenly the liquid.

Garnish with anise stars and serve.
6