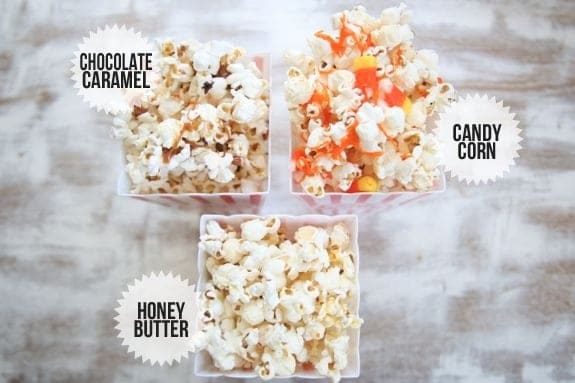 Every night, after the kids go to bed, I get a craving for popcorn. Watching The Bachelor with the hubby just isn't the same without it. I usually limit myself to a single serve 100 calorie bags but sometimes you just need to go a little nuts. Right? Right! So here are three of my new favorite flavor combinations for homemade popcorn:
Candy Corn Popcorn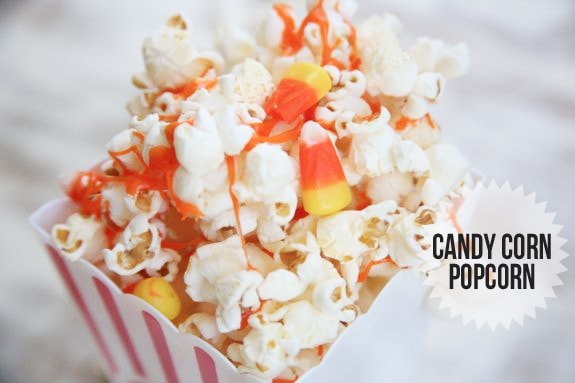 Have you ever put candy in your popcorn? Try it! While it's still hot, throw in some M&M's if you like chocolate or if you're in the Halloween mood, try candy corn. It melts and gets a little gooey and generally tastes like a little piece of heaven. Seriously.
Read on for two more recipes!
Salted Honey Butter Popcorn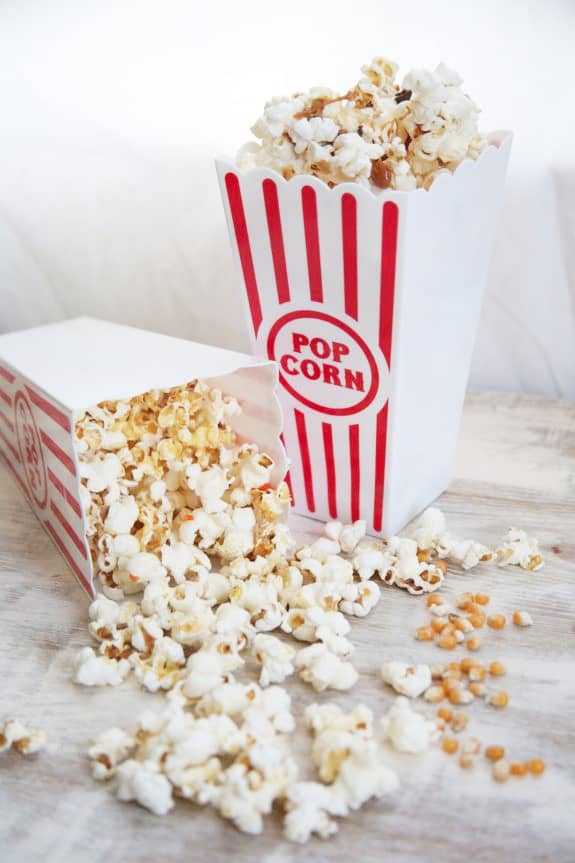 Are you a butter on your popcorn person? I'm usually not. The popcorn gets soggy and I can't stop thinking about calories. BUT. Add a drizzle of honey to a couple of tablespoons of melted butter with a dash of salt and it's a different story. The salty sweet combination is a total winner!
Dark Chocolate Caramel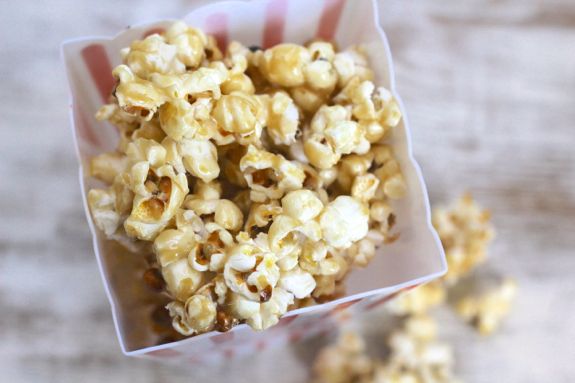 I am now addicted to this easy recipe. Add a few pieces of dark chocolate chips and it's a whole new world. This one always lures the kiddos out of bed because the smell permeates the house. Dangerous!
Do you make homemade popcorn? I think our Whirlipop is the wedding gift that's gotten the most use. That or the knives. Funny to think about what you actually end up using.
2