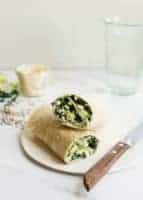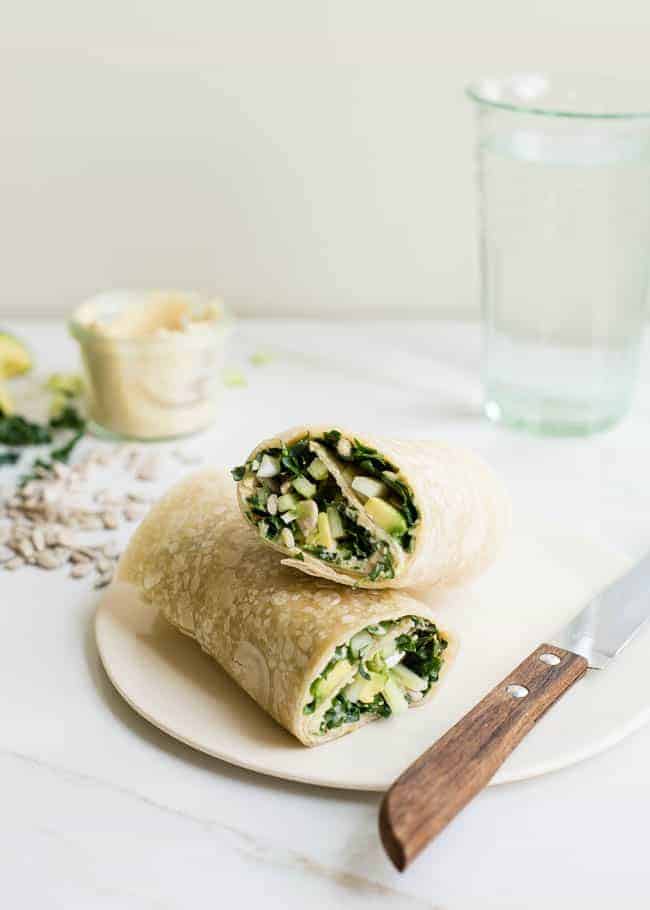 Kale and Hummus Wrap
Yield 1
Give your afternoon a boost with this yummy, protein-packed wrap made with hummus, kale, avocado, cucumber, green onions, and sunflower seeds.
Ingredients
1 whole grain tortilla
1 tablespoon hummus
1/4 avocado sliced
1/4 to 1/2 cup thinly sliced kale
1 teaspoon raw sunflower seeds
1/4 cup julienned cucumber
2 teaspoons thinly sliced green onions
Instructions
Lay the tortilla on a clean flat surface. Spread the hummus over the tortilla in a thin, even layer. Top with the remaining ingredients, leaving extra space on the sides. Start with one edge and roll the tortilla up. Cut in half and eat.
Courses Main
Cuisine American
Recipe by Hello Glow at https://helloglow.co/power-lunch-protein-packed-kale-hummus-wrap/