This is a sponsored post written by me on behalf of Workman Publishing. All opinions are 100% my own.
I'm not sure when "self-care" officially became a thing, but in my opinion it's one of the best trends since turmeric lattes and yoga-pants-as-street-wear. Most of us come to the realization that we need to care for ourselves after an especially rough period in our lives. Usually we're tired, stressed, overworked and used to putting everyone else first.
Only after we emerge from this dark time and gain some clarity do we see that our needs were hardly, if ever, truly met. But self-care gives us permission to take time out and start showing ourselves some love. And although the change in scenery can be somewhat jarring at first, it just feels good to feel good. Here's a self-care checklist of sorts, to help you put yourself first and make self-care a daily habit.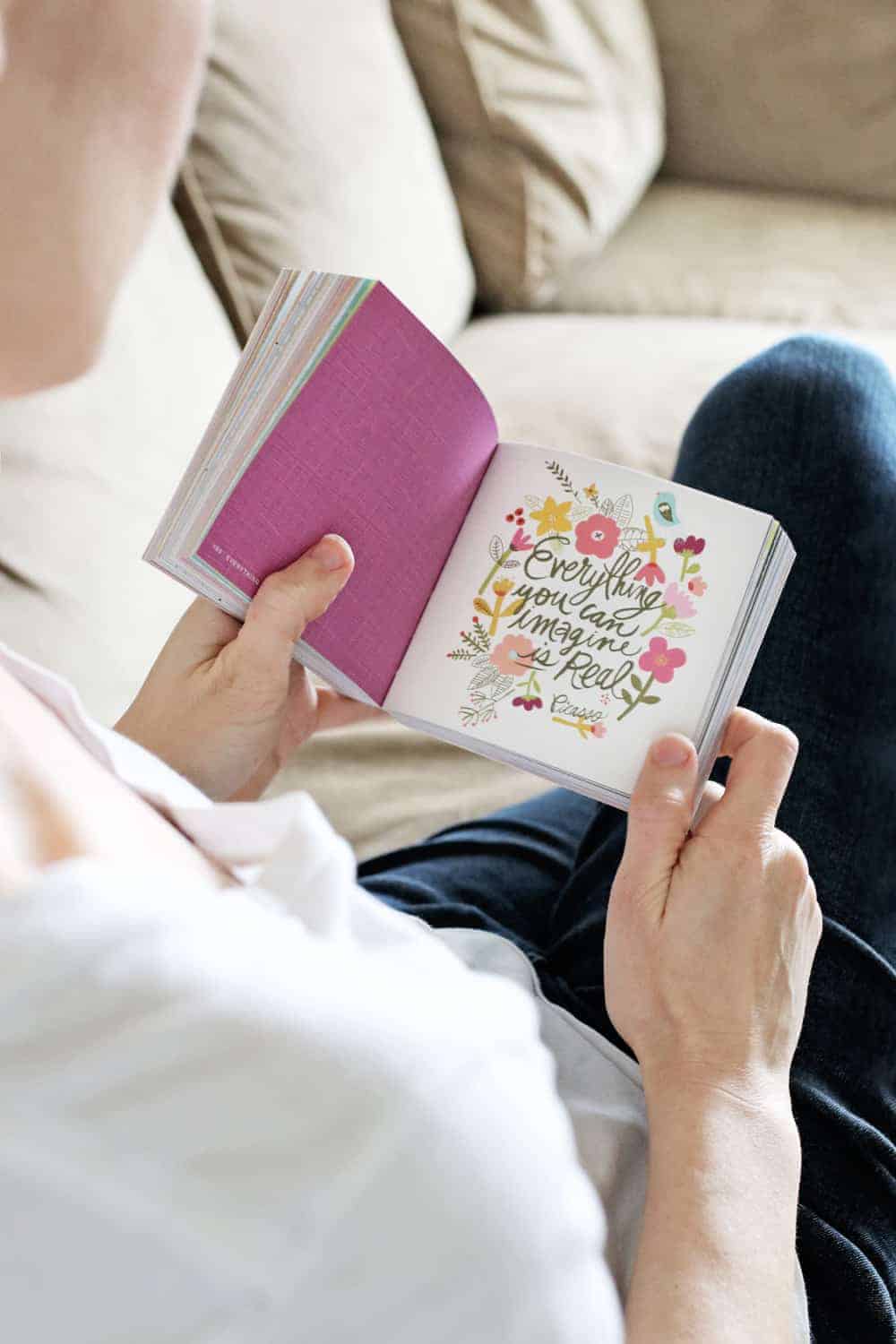 Move
Oftentimes the first thing to go when we feel stressed is our fitness routine. It's hard to get moving and make time for exercise when you barely have time for breakfast. But exercise is one of the simplest and most rewarding ways to care for ourselves. While you might not have time for a full workout, schedule a little time every day to go for a quick walk, lift weights while watching TV or simply unwind with a yoga video on YouTube. It will lower your stress levels and keep your energy up while you tackle the important things.
Say Affirmations
I have been a fan of affirmations for a long time now. It's hard to see when we're in the thick of it, but our thoughts really do shape our lives. And if we want to change our lives, we must first change our thoughts. In my experience, the easiest way to do this is by reading and repeating affirmations.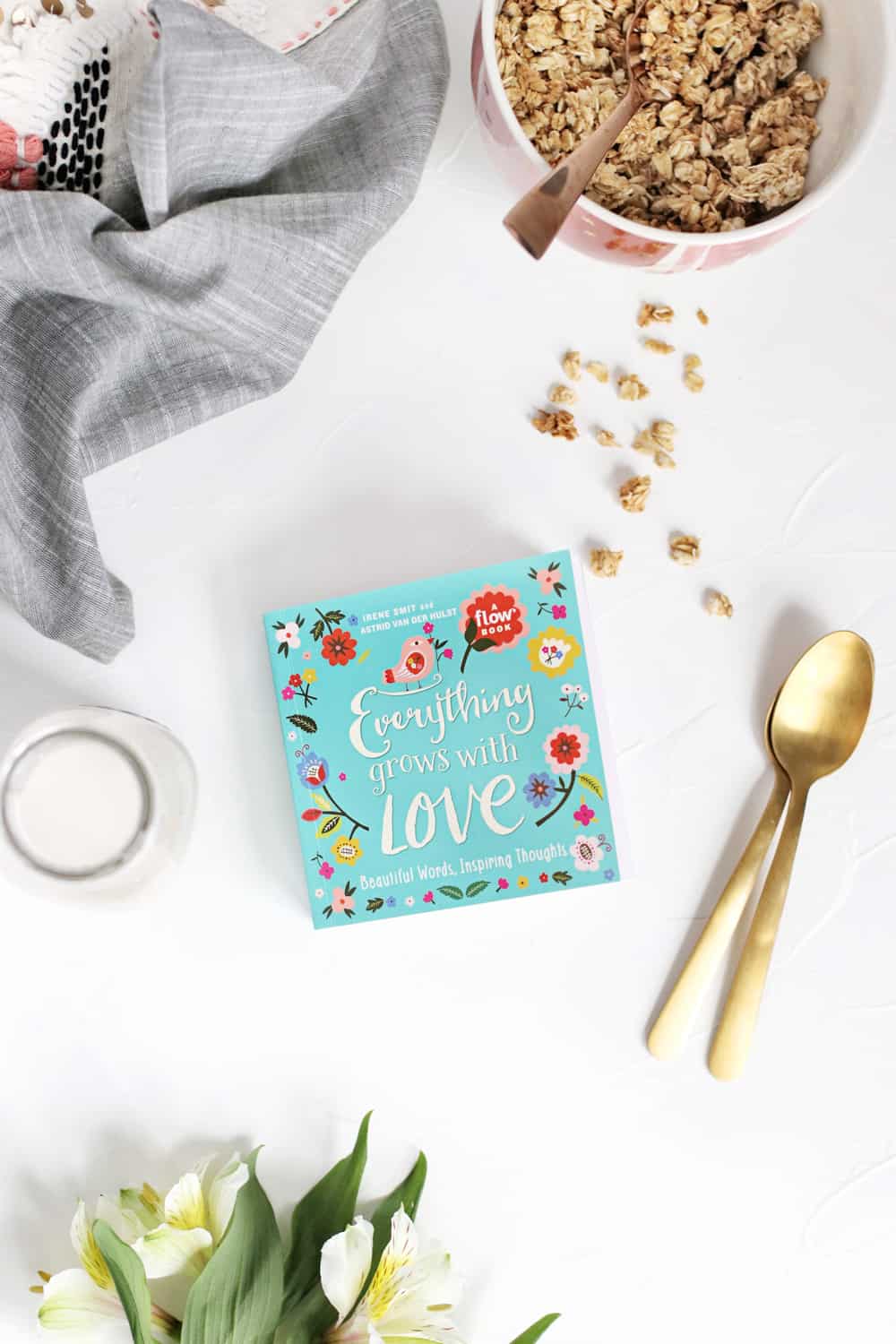 Everything Grows with Love is a book filled with beautiful words and inspiring affirmations about love. By the founders and editors of Flow Magazine, Irene Smit and Astrid Van Der Hulst, Everything Grows with Love is meant to help you approach your life from a place of love rather than stress and isolation. It's loaded with pretty illustrations and hand-lettered artwork that reminds us to appreciate the small moments, be present and think happier thoughts. I like to read a page each morning or select a few favorite affirmations to repeat all day long. Focusing on the positive has really helped me to celebrate creativity, imperfection, and life's little pleasures.
It's also the perfect way to give others the gift of self-care and show your galentines how much you love them. While all the quotes are about love, it's less about romantic love and more of a celebration of all the people and things in our lives that we adore. It makes a great alternative to a traditional birthday card or Mother's Day present too. Give friends and family a gift they can return to day after day whenever they need some inspiration.
Everything Grows with Love retails for $9.95 and is available wherever books are sold.
Clean your space
Cleaning doesn't have to be a chore. In fact, I think that cleaning can be a form of self-care when done right. Clutter causes our brains to go into overdrive, leaving little room for us to feel relaxed and creative. Whether it be your office, your bedroom or your art studio, take time each day to make sure the place you spend most of your time is clean, uncluttered and relaxing.
Meditate
If you're someone who constantly puts others first, you might feel selfish when you slow down to focus on yourself. Taking time to slow your mind and refill your cup will actually give you the energy to enjoy your day and give more of yourself to others. But meditation doesn't have to be complicated. All you need is 5 to 10 minutes of quiet time to slow your thoughts, focus on your breath and see what arises. That's it!
Give gratitude
Some might argue that as human beings we are programmed to focus on the negative rather than the positive. Evolutionarily, planning for the worst case scenario keeps us out of danger. But in today's world, it also stresses us out and keeps us stuck in ruts. When you start practicing gratitude on a regular basis, you begin to experience a more lasting state of gratitude. This state of feeling warm, cared for and filled with abundance literally changes your internal landscape. In the evening, I like to list at least 5 things I've grateful for that day and really savor them. Not only do I go to bed happier, but it helps me slow down and not let life pass by so quickly.
6