Here at Hello Glow, we always get excited to discover new organic brands–but even though PRANA is new to us, it's been around in Canada for quite a while. In fact, it's one of Canada's most loved organic snack brands. One look at their products and it's easy to see why! Everything is vegan, gluten-free, GMO-free, preservative-free and sustainable. And did I mention delicious? Because: yeah, that too.
PRANA's Kilimanjaro trail mix has become a favorite in our household–even my 2-year-old clamors for the bag of "mix trail" whenever it's snack time. With a blend of 70% dark chocolate, cashews, almonds, walnuts, and dried fruit, it's pretty darn irresistible. And with the weather finally warming up, it also makes a great snack to power you through all your outdoor adventures. PRANA even has several varieties of chia seeds, including ProactivChia made with probiotics–who knew there was more to chia than just black or white?!
(Sidenote: you totally need to check out this illustrated chia pudding chart.)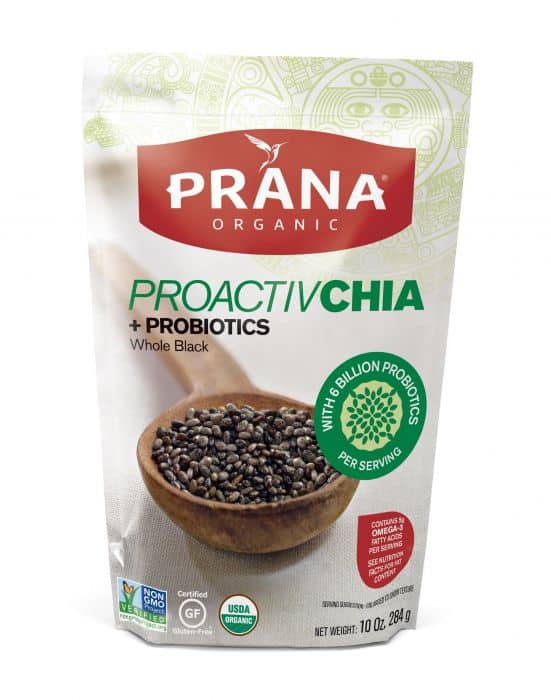 We're teaming up with our friends at PRANA to give 2 Hello Glow readers a variety of their chia seeds and trail mixes. Enter to win using the Rafflecopter form below. Good luck!
2