There are a lot of cliches and stereotypes about pregnancy, like unpredictable emotions (true), strange cravings (true), and morning sickness (so true), but it seems the one about the pregnancy "glow" is more elusive for some. Pregnancy sometimes feels like going through puberty all over again—with all the hormonal changes your body experiences, including a massive increase in estrogen, your skin is bound to do some weird things. And you might feel anything but glowing sometimes.
For some women, those shifts can mean an improvement in your skin. Some, not so much. Many mamas experience excessively oily or excessively dry skin, acne, dark spots, itchiness and a host of other issues. You may even get a sampling of all of the above! Here's a quick guide to keeping your pregnancy-related skincare issues under control. As much as humanly possible, at least.
1. Clean out your product drawer
Sometimes it feels like pregnancy is all about what you can't have or do. Sure, it's worth it in the end, but having to give up cocktails, sushi and then some of your favorite skincare products? It can seem like a bit much. But, the ingredients in many soaps, face washes, creams, lotions and other treatments are unsafe—or haven't yet been proven not to be unsafe—during pregnancy.
Some super-strength topical ingredients can also actually make issues like acne or dry skin worse. Ditch retinoids, salicylic acid, benzoyl peroxide and some essential oils from your skincare drawer as soon as you know you're expecting, and check with your midwife or doctor if you're unsure about any of them. (Vogue also has a list of ingredients to avoid.)
2. Switch to Natural
Now that you've purged, it's time to find new products or homemade concoctions that work. One of the first clues that I was pregnant was that my skin. went. crazy. (Well, crazier than normal.) Oil production increases as estrogen increases, so my first trimester was pretty much one giant breakout.
Luckily things cleared up by month 3, but I'm convinced that's because I found some great natural alternatives to my usual "emergency" benzoyl peroxide-based zit cream that I relied on: In the winter and spring, I'd use a yogurt-based Blueberry Antioxidant Mask to get my skin some much-needed probiotics, and as it got (unbearably) hot and humid closer to my July due date, I used a Bentonite clay-apple cider vinegar mask every night to soak up sweat and oil without drying my skin out.
3. Careful with the cravings
Pretty much any woman who's been pregnant can vouch for the fact that sugar and simple, refined carb cravings intensify a lot—especially if you develop food aversions that make you avoid the healthy stuff. (I could only eat oranges, Cinnamon Chex and peanut butter toast my entire first trimester, and I think there were a couple weeks where I didn't even look at a vegetable.)
But sugary carbs wreak havoc on your skin, especially if you're relying on them for every meal or snack. Even if you can't help but go to town on the ice cream or croissants, try to make sure you're still getting leafy greens, healthy fats (avocado toast!) and drinking lots of water.
Oh, and if you need more incentive to lay off the junk food—keep your blood sugar under control or you might end up with gestational diabetes. Then you'll have no choice but to be on a super strict doctor-ordered diet!
4. Don't Stress
Sure, easier said than done when you're planning for a baby, your hormones are all over the place and you feel like crap. Add skin problems into the mix, and you have a recipe for … more skin problems. Don't obsess about your body's changes, including your skin's, and it will be that much easier to deal with them.
Plus, you'll be surprised how fast some of them go away on their own! My first-trimester breakouts came with a silver lining—with a little extra TLC, calming yoga, and a better diet, my skin regulated itself enough that it actually looked better than normal in the second and third trimesters!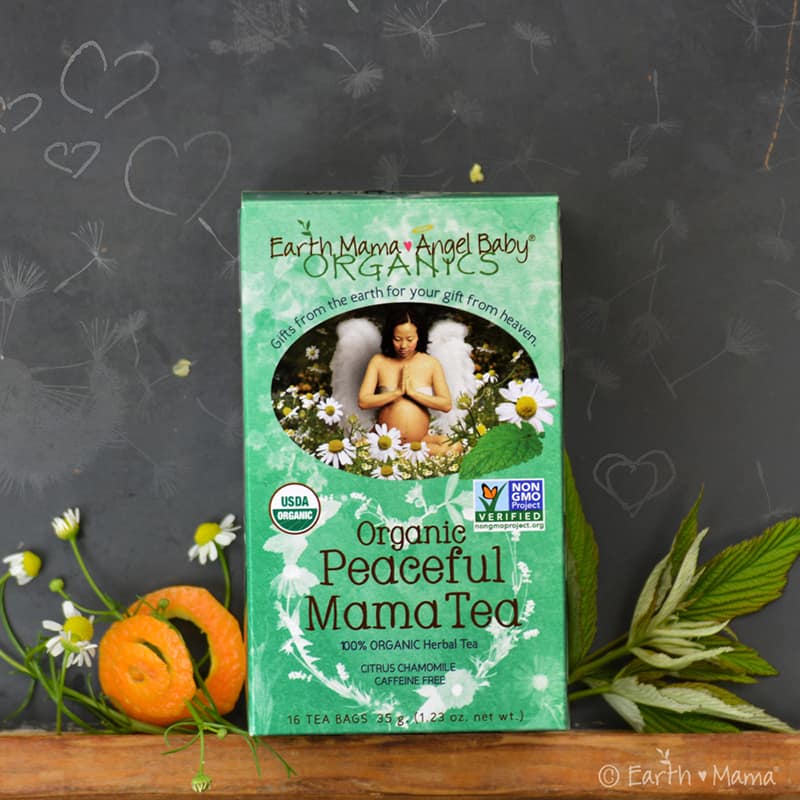 Stress isn't just bad for your skin, either; it's no good for you or your baby. I ended up having to be on bed rest (not as peaceful as it sounds, I swear) due to high blood pressure at the end of my pregnancy, and brewing up a pitcher of iced Peaceful Mama tea was a lifesaver—and sanity-saver—for those times.
5. Watch for patchiness
An increase in melanin during pregnancy can cause skin patchiness, including brown spots. Sometimes these can even stick around after pregnancy. Household ingredients like turmeric and parsley to the rescue!
6. Moisturize Like Crazy
Your skin might get extra dry and tight when you're pregnant. Coconut oil or a natural, pregnancy-safe body butter will help keep your skin soft and fend off any itchiness from dry skin. I used a combination of coconut oil and the Earth Mama Angel Baby butter religiously every night right after my shower and before bed. (Seriously, just slather it on.)
Bonus: If you happen to get the third-trimester itch on your belly or legs, keeping those areas moisturized will help fend off that annoying feeling and keep you from scratching.
If you have morning sickness and can't deal with strong scents, a gentle lightly scented body wash like Earth Mama Angel Baby's castile-based version will do the trick. I've heard lots of women complain that their lips got super dry while in labor, so make sure to pack a lip balm in your hospital bag!
7. Don't neglect the belly
One of the pitfalls of pregnancy is the possibility of stretch marks. There's a lot you can do in general to avoid them (like dry brushing and avoiding stress—which helps keeps cortisol under control). But a surefire way to stop them from cropping up, or at least minimizing their appearance, is keeping your belly nice and moisturized.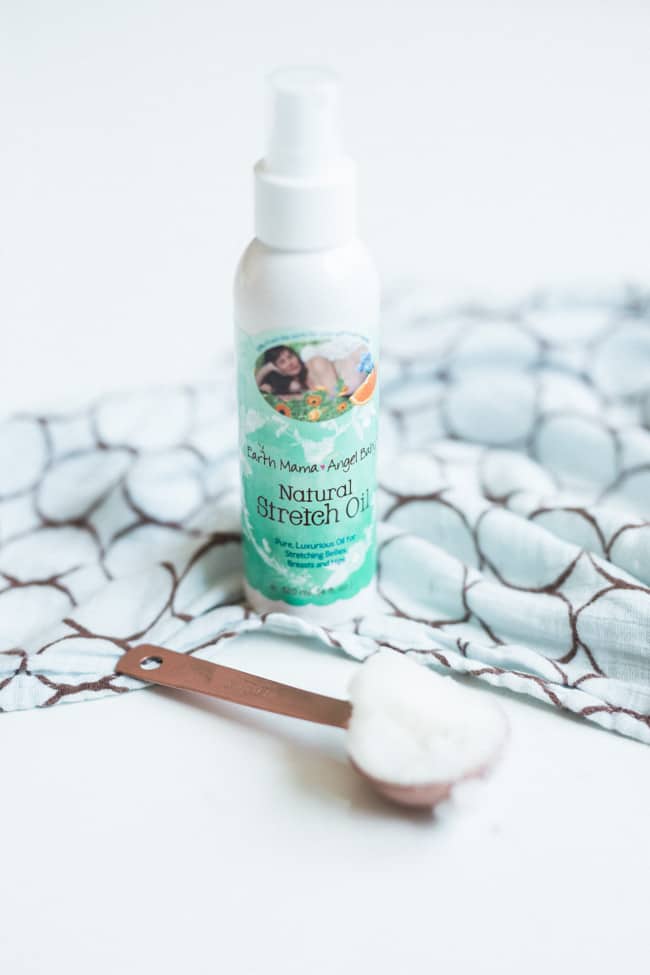 The more elastic your skin is, the easier it will be for it to stretch out and then back in after you deliver. Make sure to apply lots of oil, like coconut oil, olive oil or Earth Mama Angel Baby's Natural Stretch Oil, to areas where you're prone to marks: belly, hips, breasts and thighs. (You can also use those oils for perineal massage if you go that route.)
My little guy did leave me with a couple souvenir marks on my belly, but they're very faint and nowhere near as bad as they could have been had I not oiled up every night. And they're totally worth it, of course!
8. Be Prepared for Everything to Change…Again
Just when you think you've gotten used to pregnancy, you'll need to adjust to postpartum life, which comes with its own set of hormonal upheaval. Your skin will likely freak out again a little after you have your baby, but just remember to grab some Peaceful Mama tea, whip up a face mask and roll with it.
4