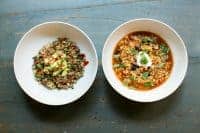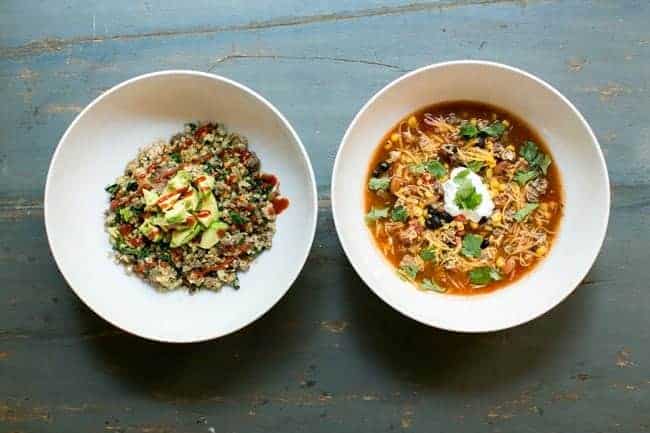 Easy Thyme & Fennel Hash
Ingredients
1 pound pre-cooked lean ground beef or ground turkey with onions and garlic
2 pieces bacon
1 (10-ounce) bag frozen riced sweet potatoes and cauliflower mixture
2 cups baby spinach
2 teaspoon dried fennel and 2 teaspoons dried thyme, crushed together with mortar and pestle
Salt and pepper to taste
Instructions
Cook bacon in a skillet over medium heat until crispy; remove from pan and chop, and reserve fat in pan.
Add in pre-cooked meat mixture to pan. Stir in spinach until wilted (about 2 minutes). Add riced sweet potatoes and cauliflower and bacon, then sprinkle fennel and thyme mixture evenly over the pan. Cook until heated through.
Season with salt and pepper to taste. Mix well and serve.
Recipe by Hello Glow at https://helloglow.co/prep-once-eat-twice-plan/