No more excuses: the weather is too nice to say no to barbecues with relatives or picnics in the park with friends. And you know what goes well with good weather? A nice, refreshing, picture-perfect cocktail! No need to go crazy on the sugar, though – with all the fruits and flowers in season, it would be a pity not to make use of their delicious flavors.
If you're already picturing yourself holding a tall glass while chatting with your bestie, scroll down for some pretty spring cocktails that you'll both enjoy.
1 / 7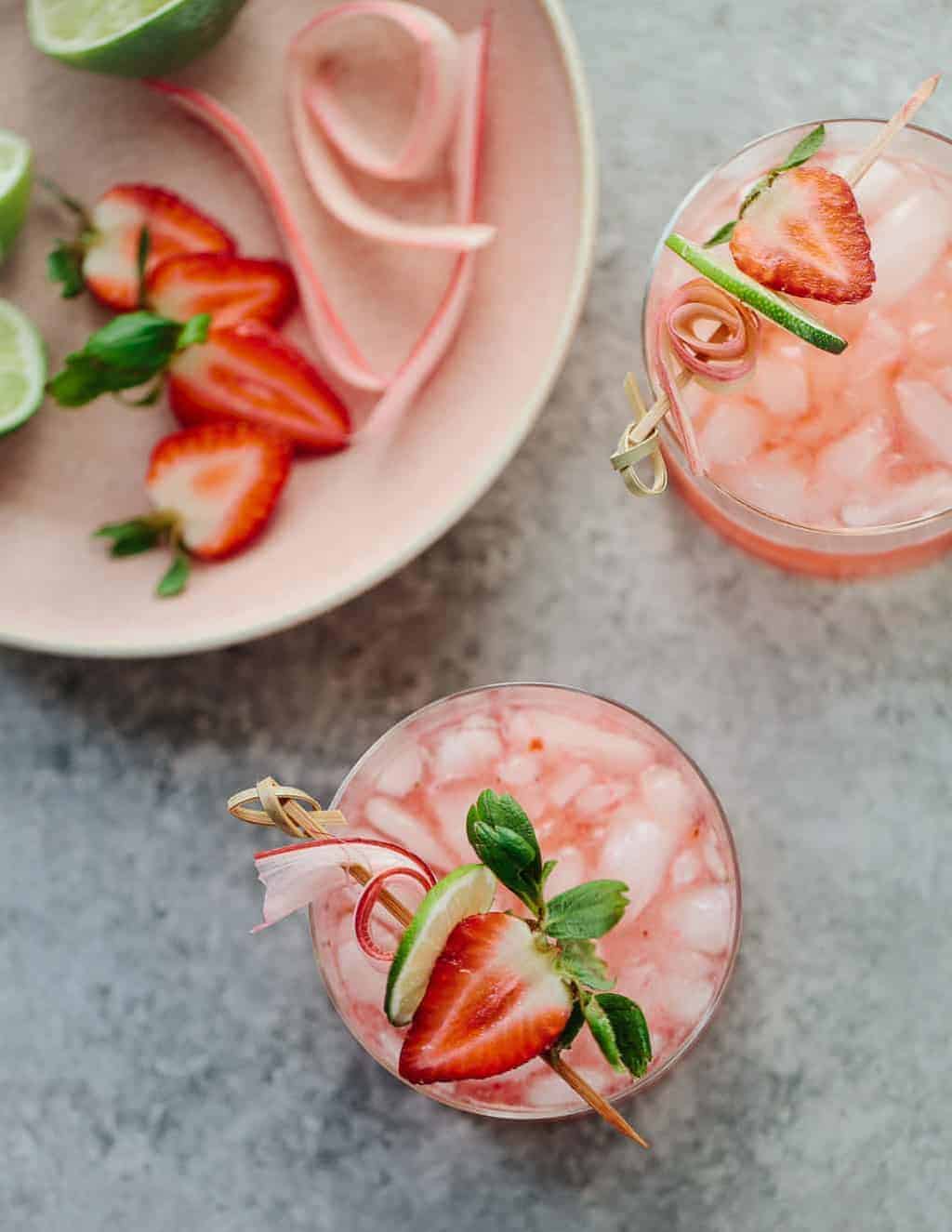 Homemade rhubarb syrup, crushed strawberries and lime slices are mixed with gin to create this gorgeous ruby pink cocktail that's perfect for spring brunches!
Strawberry Rhubarb Gin Rickey with Lime from Family Style Food
9