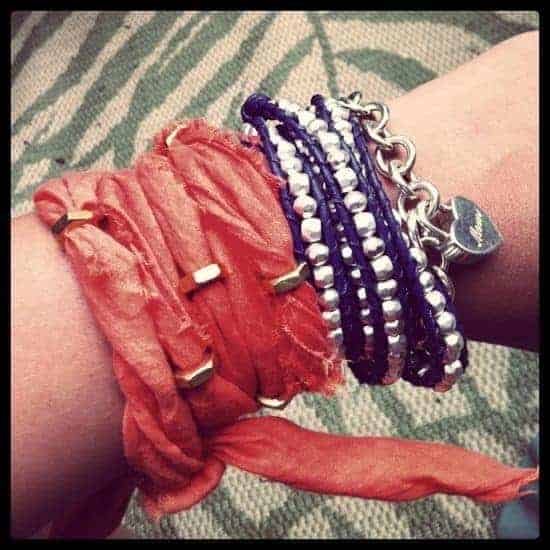 We're home! We survived the trip home (better than the trip there) and it feels good to be back in my computer spot. I think I started to twitch at one point I missed y'all so much! :)
Two weeks at the beach was so nice. I've decided that we definitely need to live near the beach and/or some body of water. I find it so calming and relaxing.
I have photos to share but first I'm showing my arm candy over at the Pretty Shiny Sparkly Arm Party. I got the challenge email while in Delaware (what would I do without my iPhone?) and snapped a few photos over vacation.
Above features this bracelet I made, a Chan Luu knock-off bought in Delaware, and my Tiffany charm bracelet from Mark. It says "mom." So cute.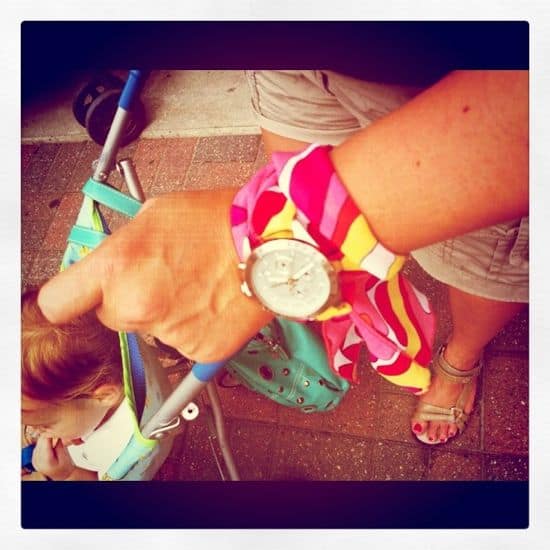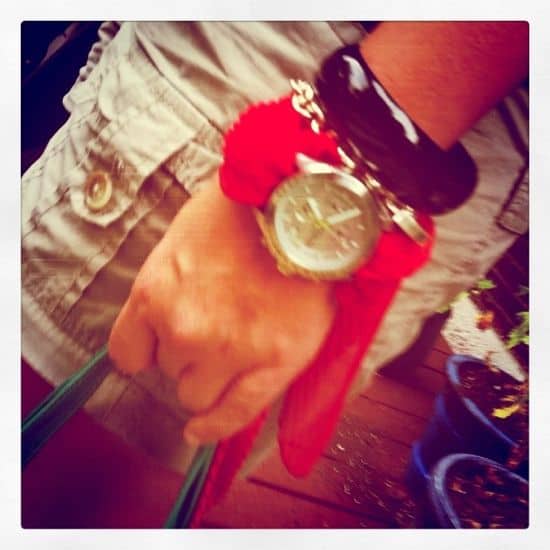 Also from Mark – my new favorite accessory. He got a new Fossil watch on vacation (there are tons of outlet stores. And no sales tax. It's hard to resist). I decided that maybe I should wear it first. I threaded it with a couple of scarves I found at a little thrift shop. I love how big and chunky the watch face is.
Apparently I don't own that many shorts because I'm wearing the same ones in both shots. Oops.
0