If you've invested in good makeup brushes, you know how important it is to store them correctly. If you're keeping them in a jar with the brush side pointing up, you're on the right track. Kudos!
Storing them this way allows them to keep their shape and will help to extend their life. While plain glass jars can look pretty on the vanity, they tend to collect finger prints and get smudgy pretty quickly, so we thought it would be fun to spice things up (and, er, camouflage the mess).
DIY Makeup Brush Holder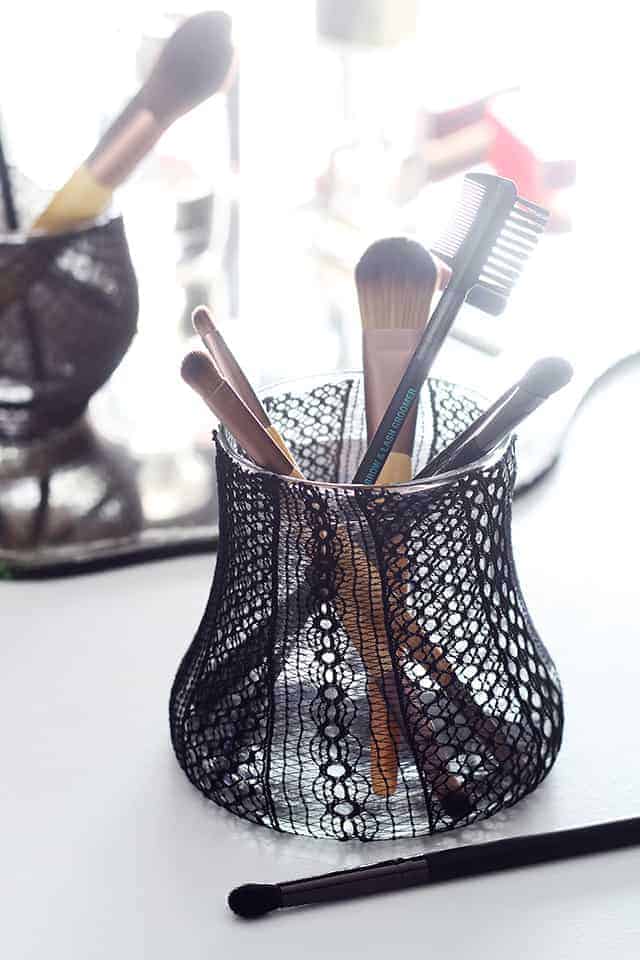 Beautify your brush storage with this simple tutorial that uses recycled materials. Just the incentive you need to go through your tights and stockings drawer and thin out the herd!
Here's how we made ours:
Supplies needed
Tights or stockings
Double sided tape
Glass jar
Scissors
Step 1
Measure (or eyeball it; it's pretty easy to guess) the height of the jar you'll be covering and cut the corresponding length from the bottom of a pair of tights. While it's more convenient to use the very bottom foot of the tights, you can certainly use another cut of the tights, or use footless tights. Just be sure to repeat step 3 around both the rim, and the bottom edge of the glass to hold the fabric in place.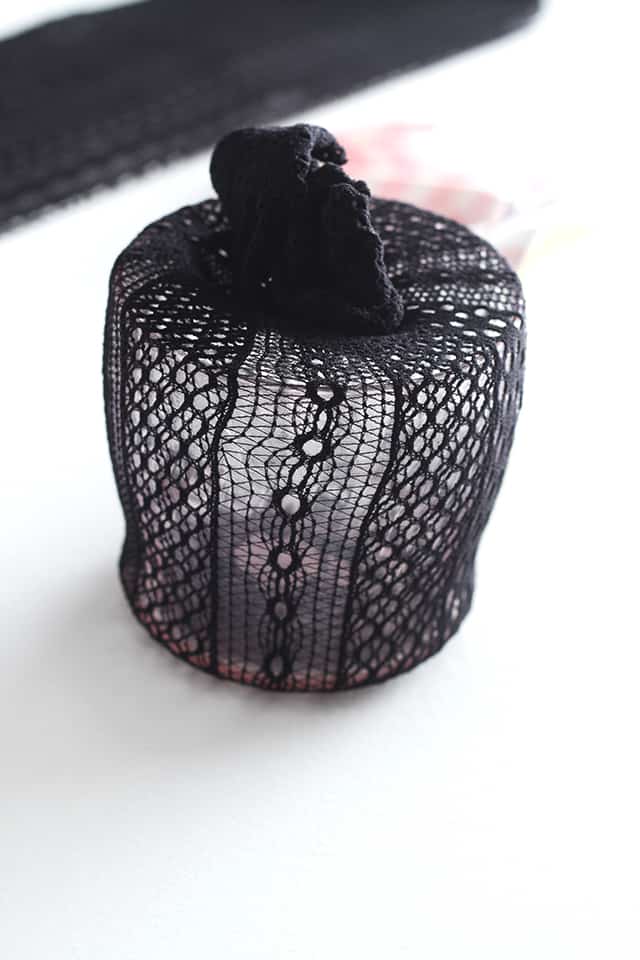 Step 2
Slip the cut of fabric around the bottom of the glass, leaving just enough room to place the tape around the top rim. If you're using a cut of fabric that is open on both ends, place the double sided tape around the top rim and bottom ledge before placing the fabric around the cup.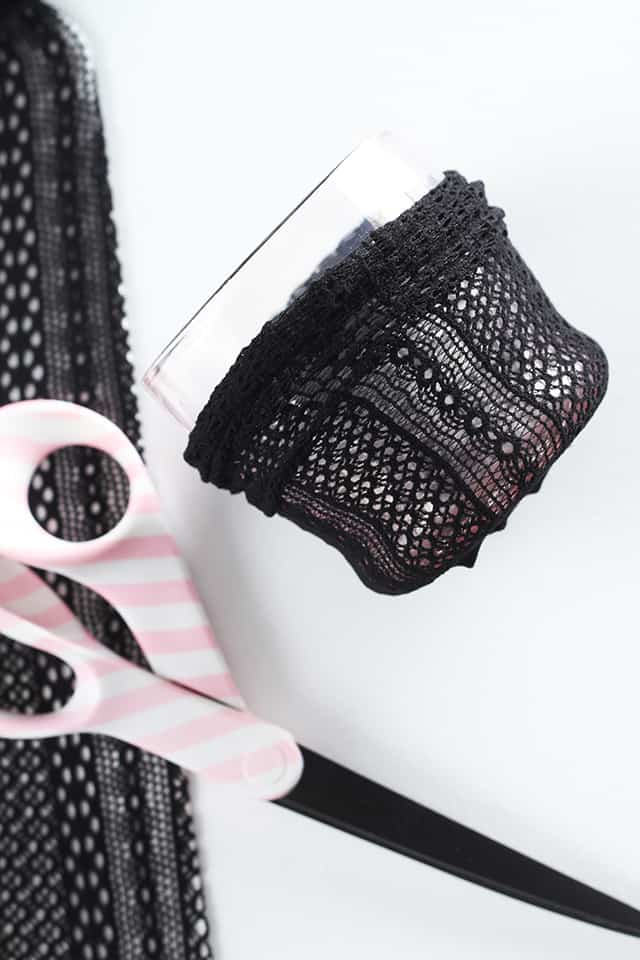 Step 3
Wrap double sided tape around the rim of the cup, and press firmly in place.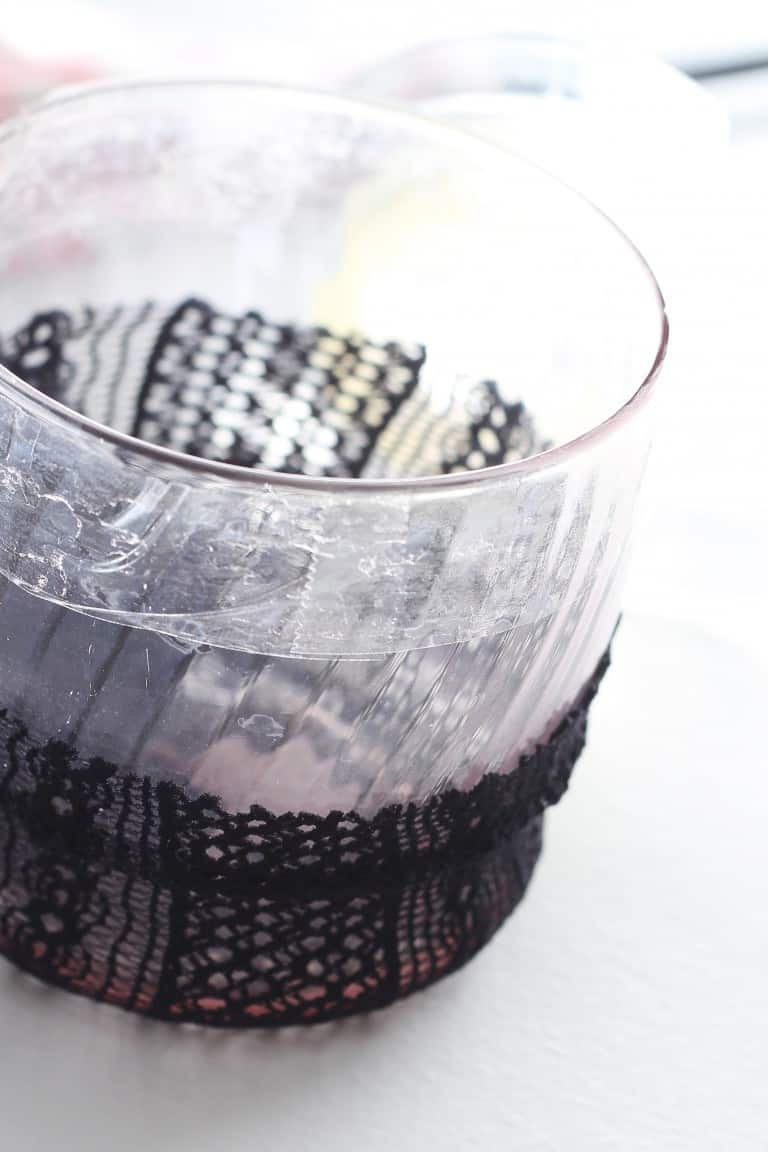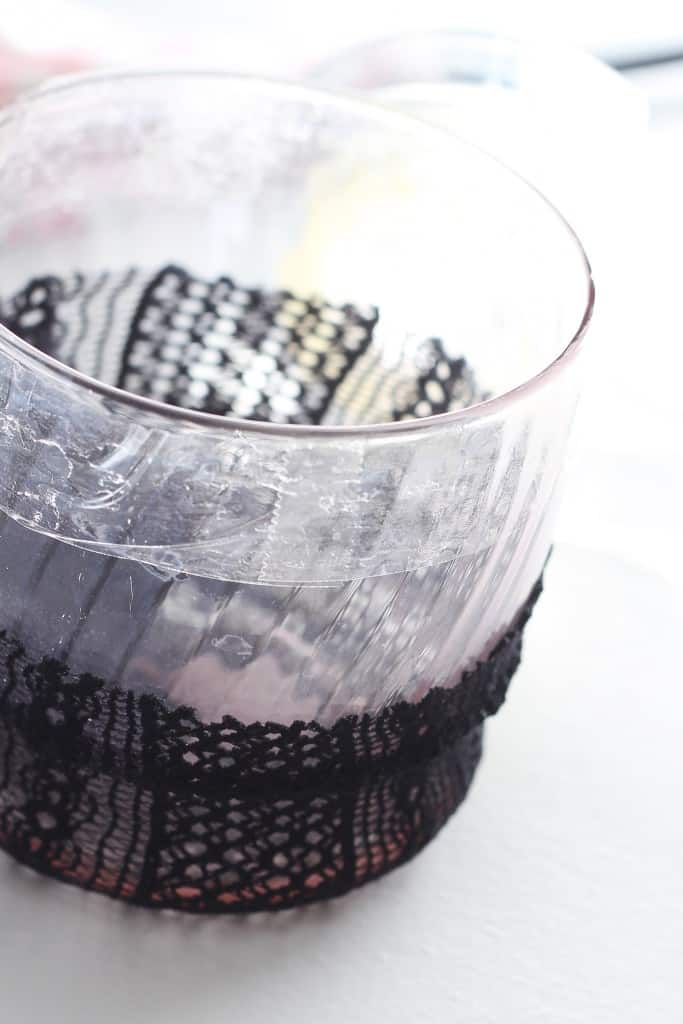 Step 4
Bring the fabric up around the sides of the glass, there should be quite a bit of excess fabric that gathers in the middle.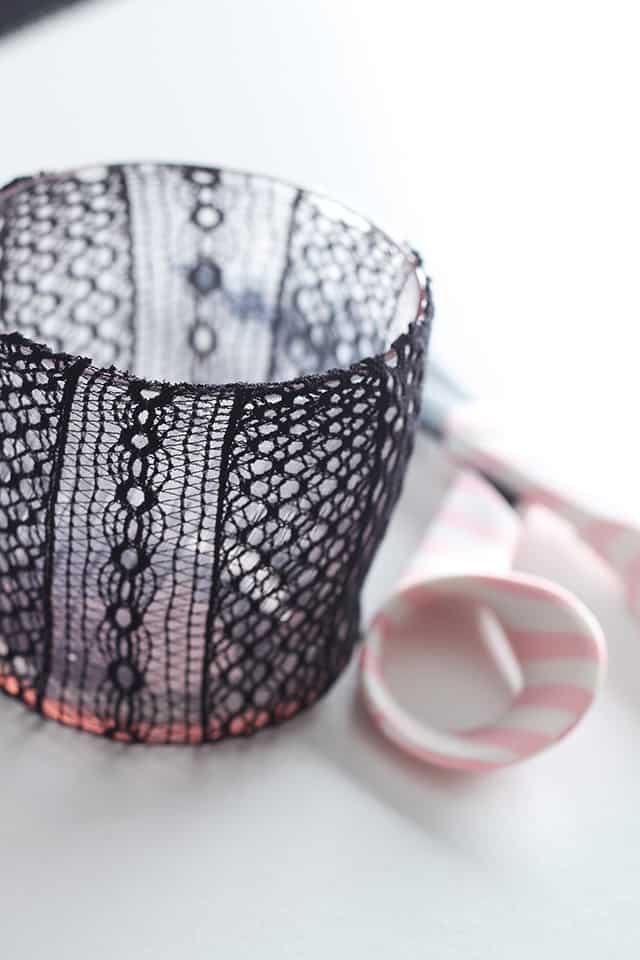 Step 5
With the smallest scissors you can find, very carefully trim the excess fabric as close to the rim of the glass as you can. Press the fabric back in place once more so that it sticks to the double sided tape.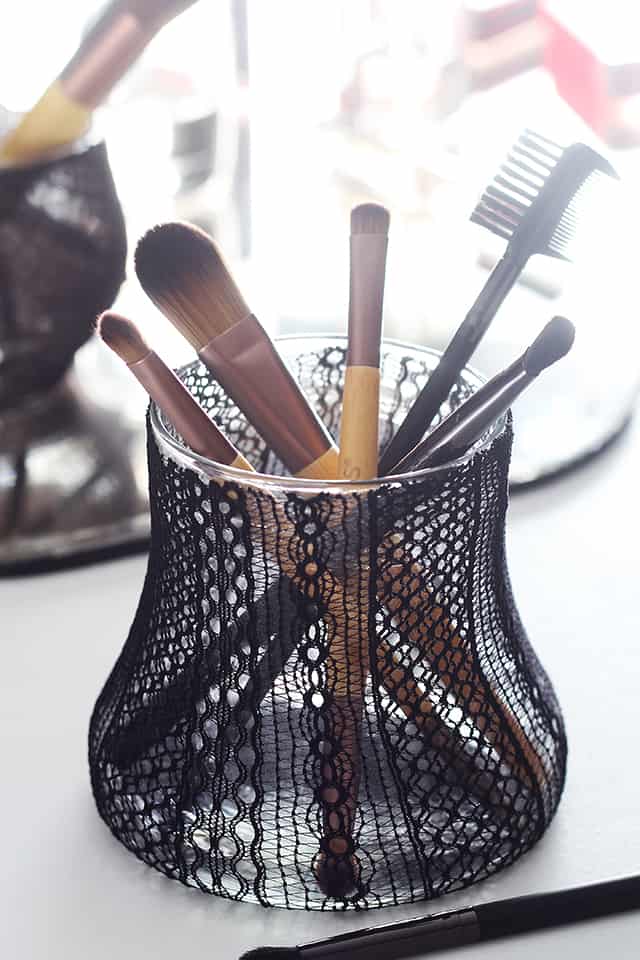 Repeat this process with more jars and crank up the cute factor on your vanity!
69