This is a sponsored post written by me on behalf of Activia Probiotic Yogurt. All opinions are 100% mine.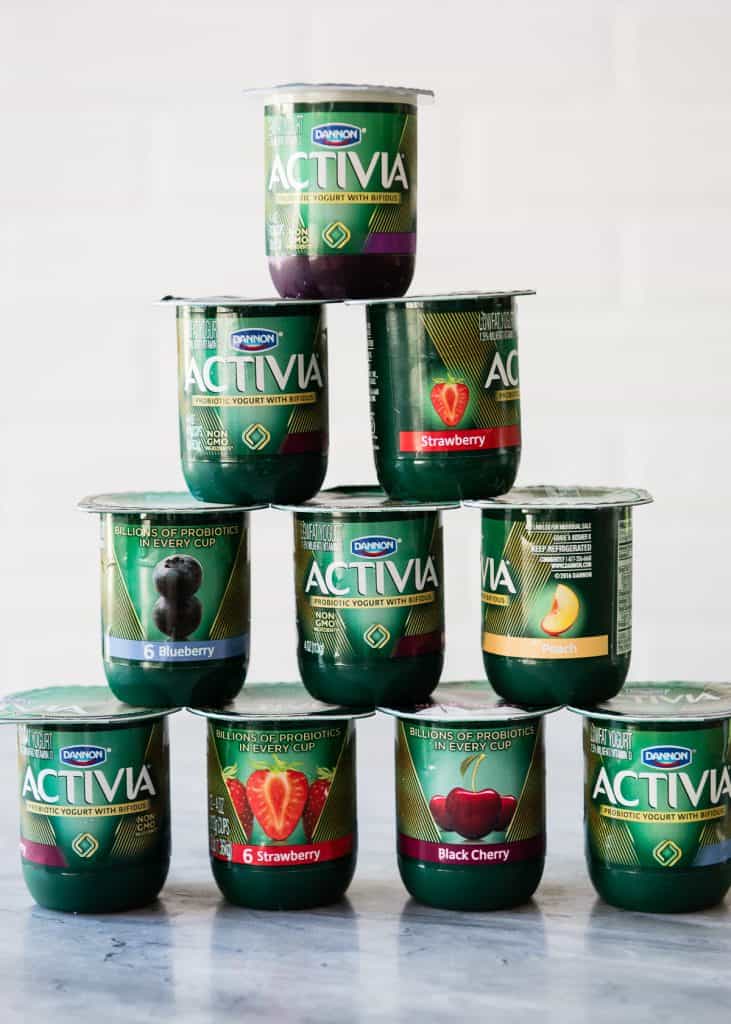 In my quest for health, I have learned that the flora residing in my digestive tract can have an impact on my health. Live and active Probiotics, like those active cultures found in Activia yogurt, are fundamental building blocks for a healthy gut and a healthy gut can be an integral part of overall health and well-being. I'll explain.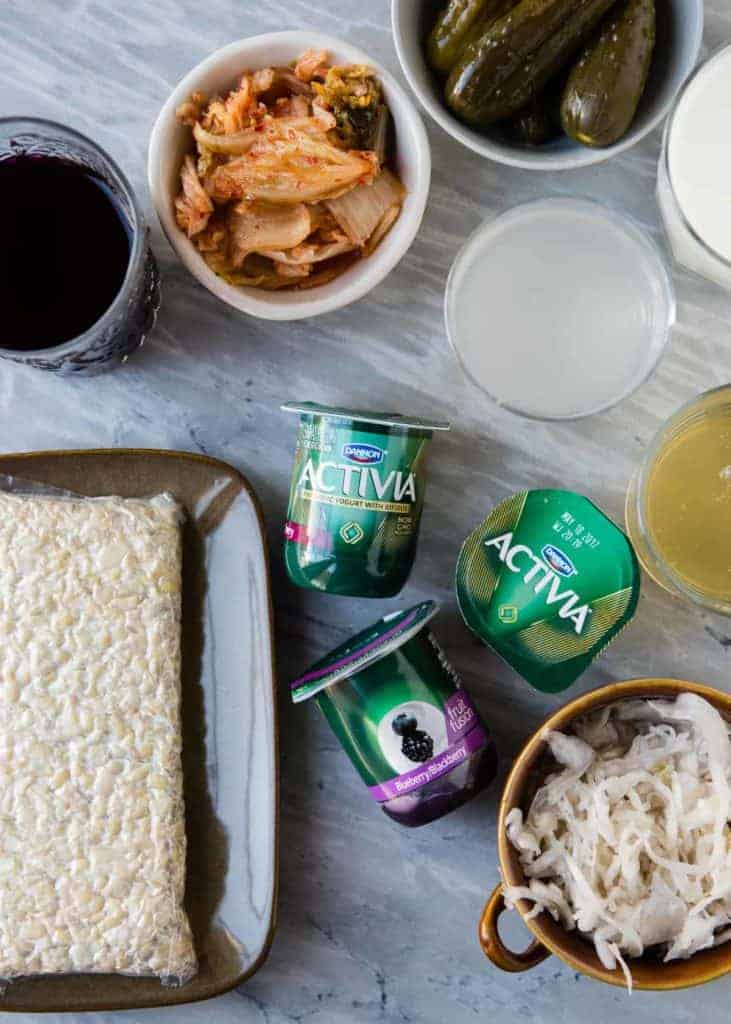 Probiotics are still a buzzword. They're cropping up in foods and supplements all over the place these days. I first heard about "beneficial bacteria" when I was a teenager and picking up a prescription for antibiotics. I had no idea what my pharmacist was talking about. Let's just say I quickly became well acquainted with adding friendly bacteria to my diet.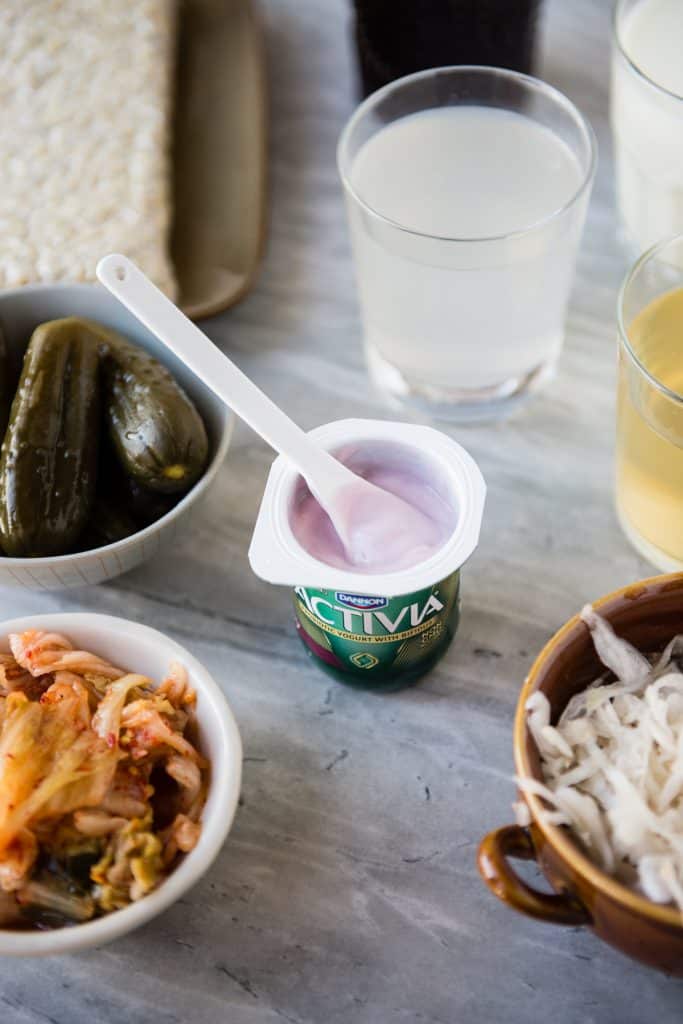 Our friendly gut bacteria helps us do all kinds of things, from properly digesting food to making vitamins, (As a woman, that last one is of particular importance.) The word probiotic means "for life" or "pro life."
I have tried both supplements and probiotic foods, and I'm here to tell you, when given a choice, I'm always going to lean towards the food vs. a pill. Yogurt is one of the easiest, most effective ways to add friendly bacteria to your gut, The most common bacteria found in yogurt include– Lactobacillus bulgaricus, and Streptococcus thermophilus, There are other bacteria called probiotics that have been studied and shown to provide a health benefit when consumed regularly. These benefits are strain specific so you have to make sure you are getting the correct bacteria, all the way down to the strain name, like the probiotic in Activia known as, Bifidobacterium Lactis DN-173 010/CNCM I-2494(which is only found in Activia)- When you add probiotic yogurt like Activia and other probiotic, fermented, and cultured foods, your digestive system (and your gut flora!) are getting friendly bacteria to help support digestive health*.
*ACTIVIA® may help reduce the frequency of minor digestive discomfort when consumed twice per day for two weeks as part of a balanced diet and healthy lifestyle. Minor digestive discomfort includes bloating, gas, rumbling, and abdominal discomfort
Here's why I reach for probiotic food vs. supplements: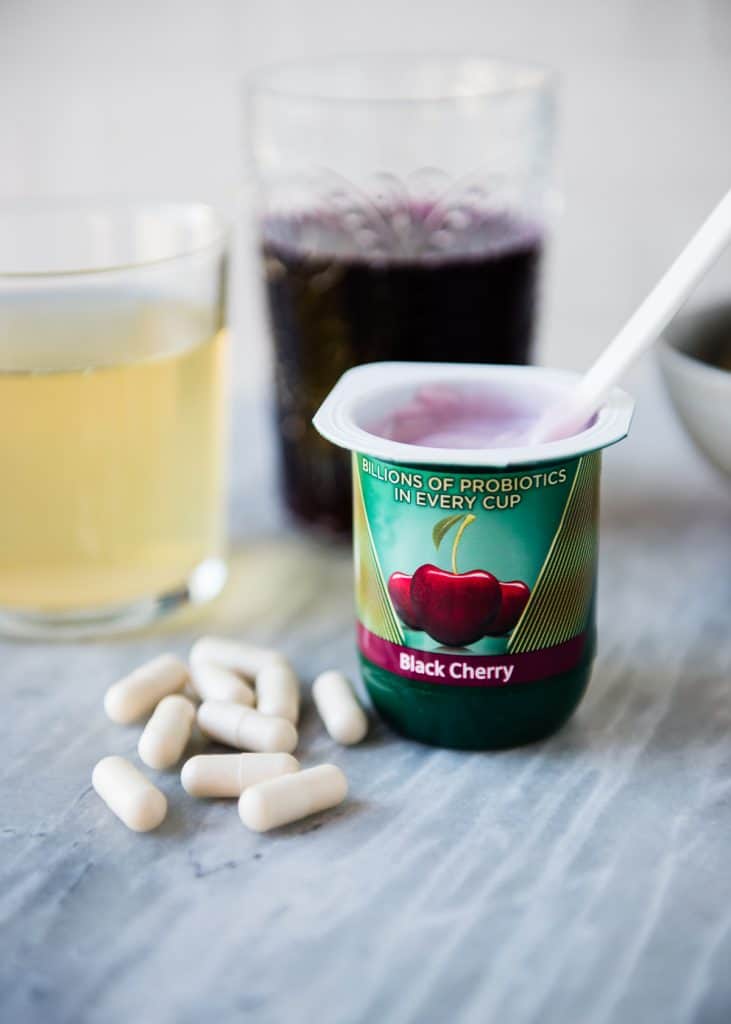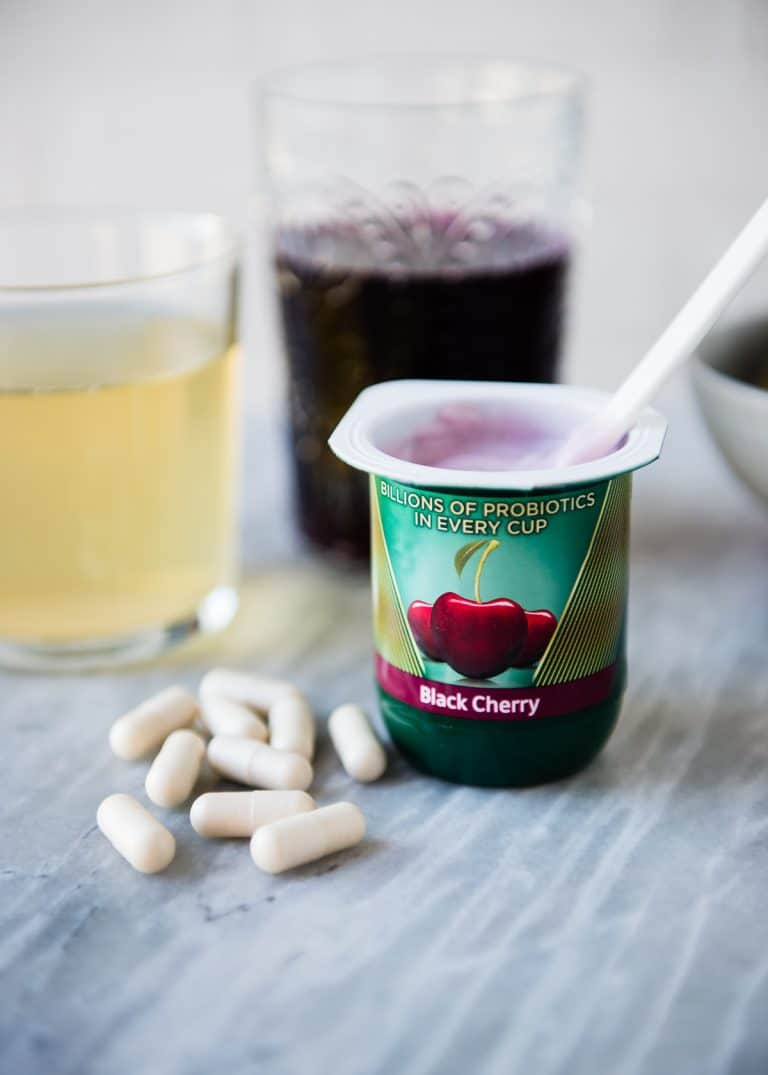 1. Shelf-Life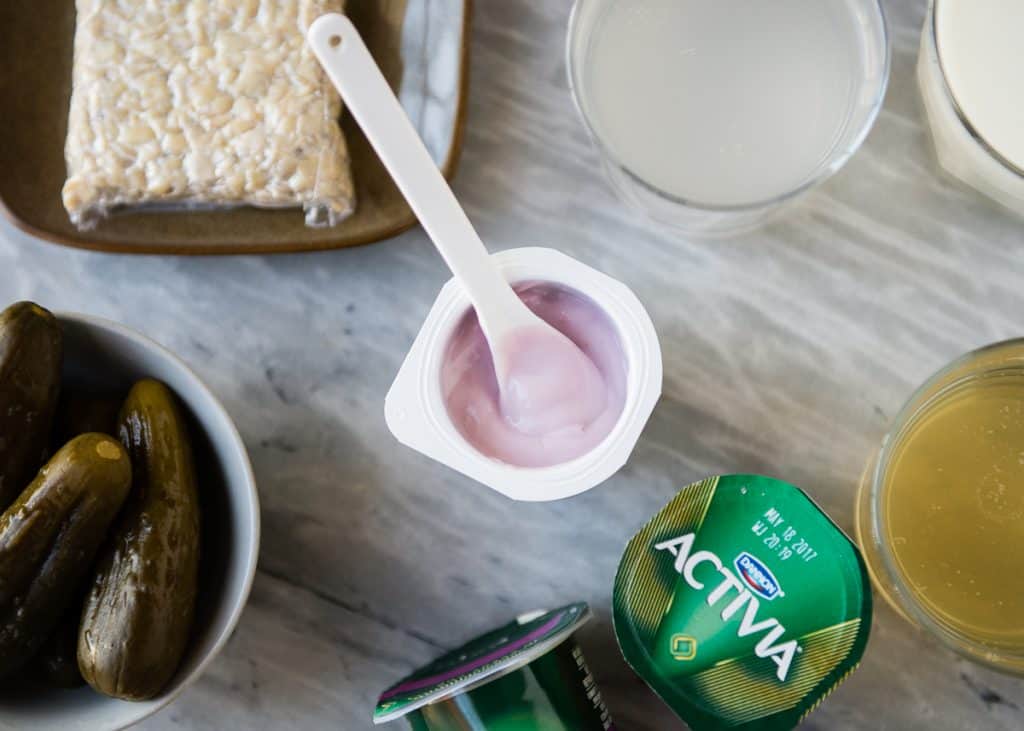 2. The Milk Matrix
Consuming your probiotics through food may help the bacteria survive through the digestive tract. Activia with its exclusive probiotic Bifidobacterium Lactis DN-173 010/CNCM I-2494 has been studied and shown to survive through the digestive tract in sufficient numbers. The components in dairy, or the "milk matrix" as it is sometimes called, help protect the beneficial bacteria from stomach acid so they are able to make it to the colon.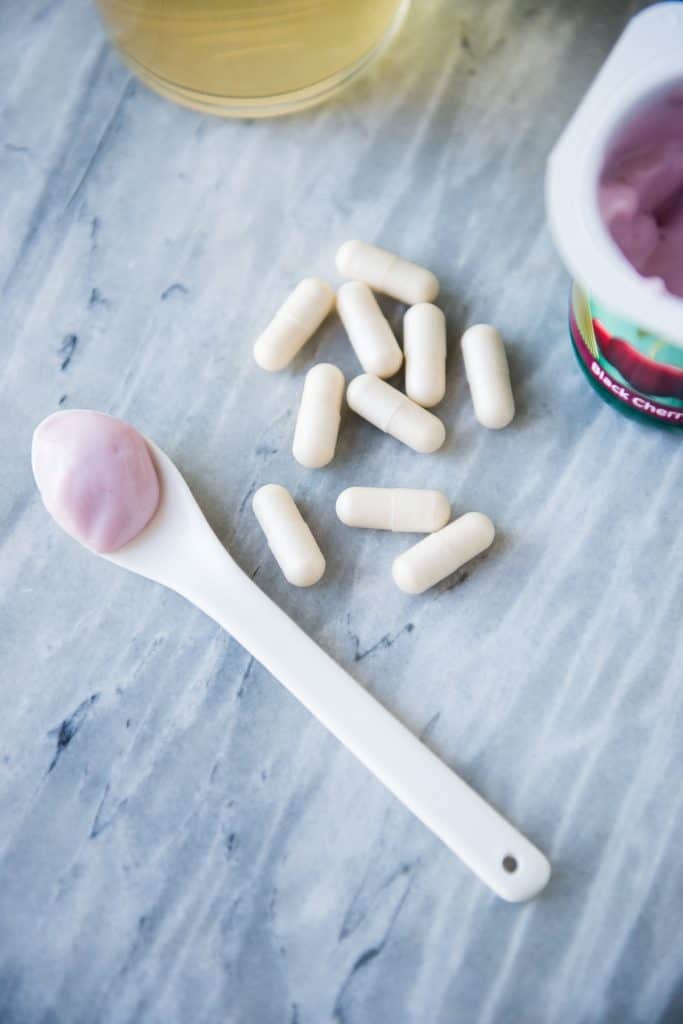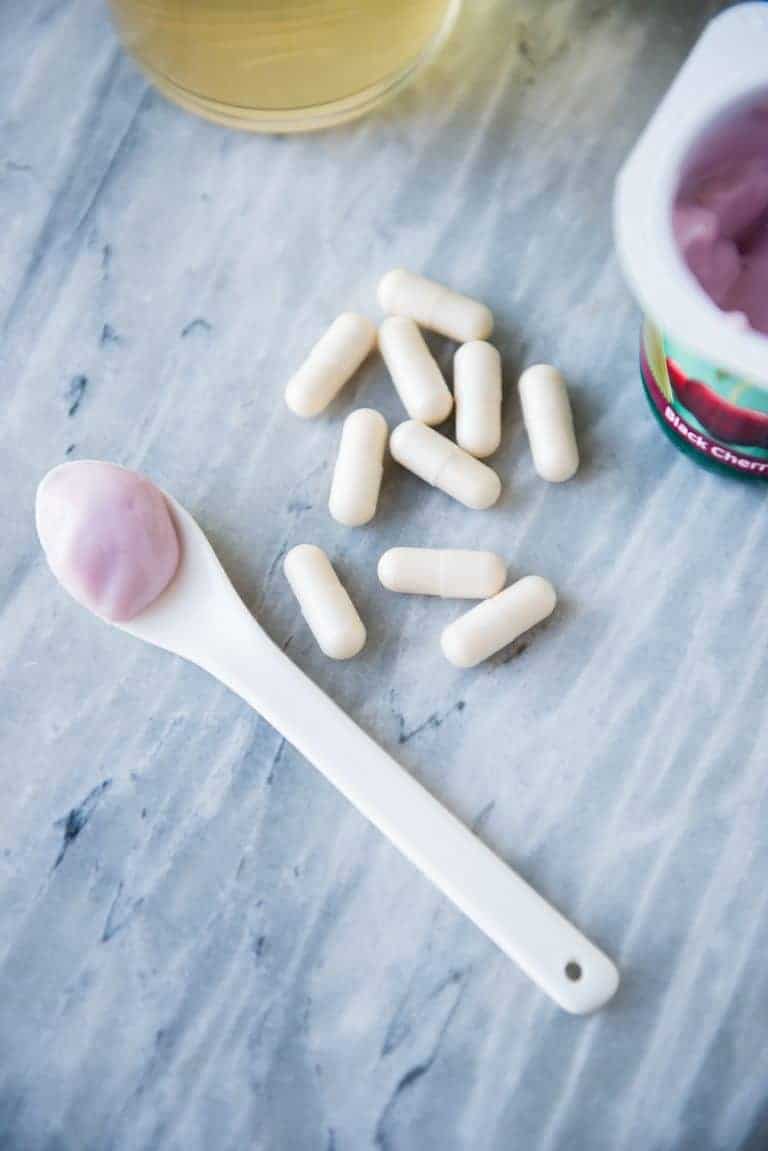 3. The Cost
Supplements are expensive. When I broke down the cost between a pill and a cup of yogurt, the yogurt was a lot more affordable, and much tastier. Which leads me to the next reason…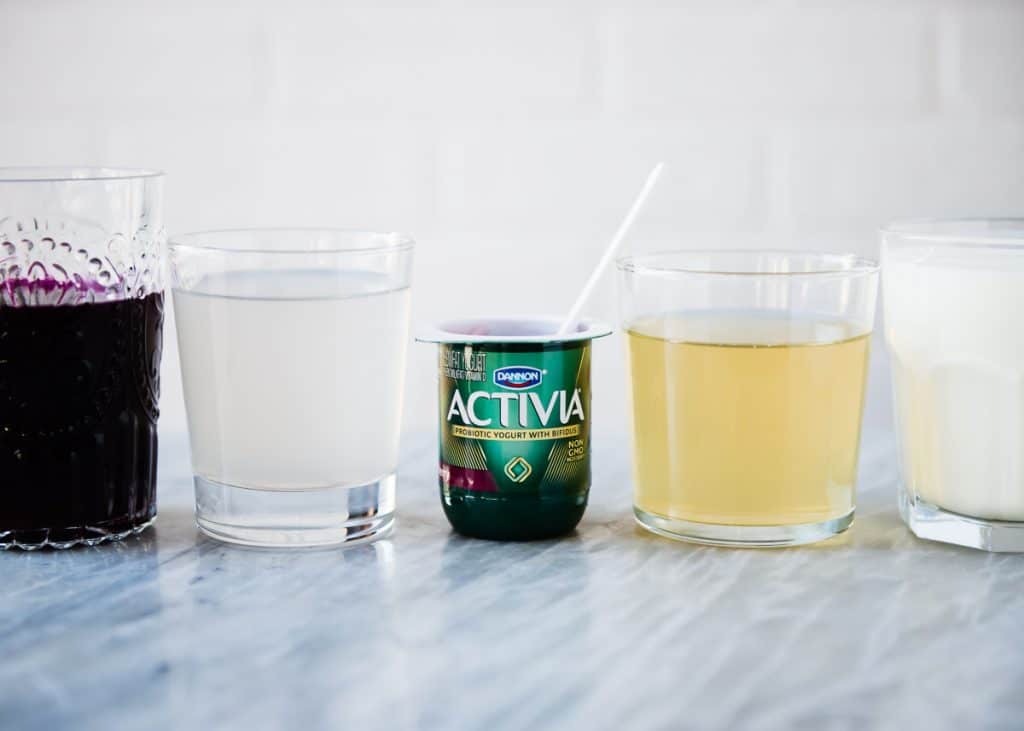 4. The Taste
Probiotic foods and drinks taste fantastic! I love starting my day with yogurt or milk kefir in a smoothie or topped with granola and fruit. Activia yogurt also makes a great snack, as do pickled veggies. When I'm in the mood for a refreshing drink, I'll reach for kombucha or water kefir. I love cooking up tempeh, which is made with fermented soy beans, and using miso (fermented soy bean paste) to flavor sauces and broths. It's possible to include probiotic foods with every meal. You probably need to add kimchi or sauerkraut to your buddha bowl. Just sayin'.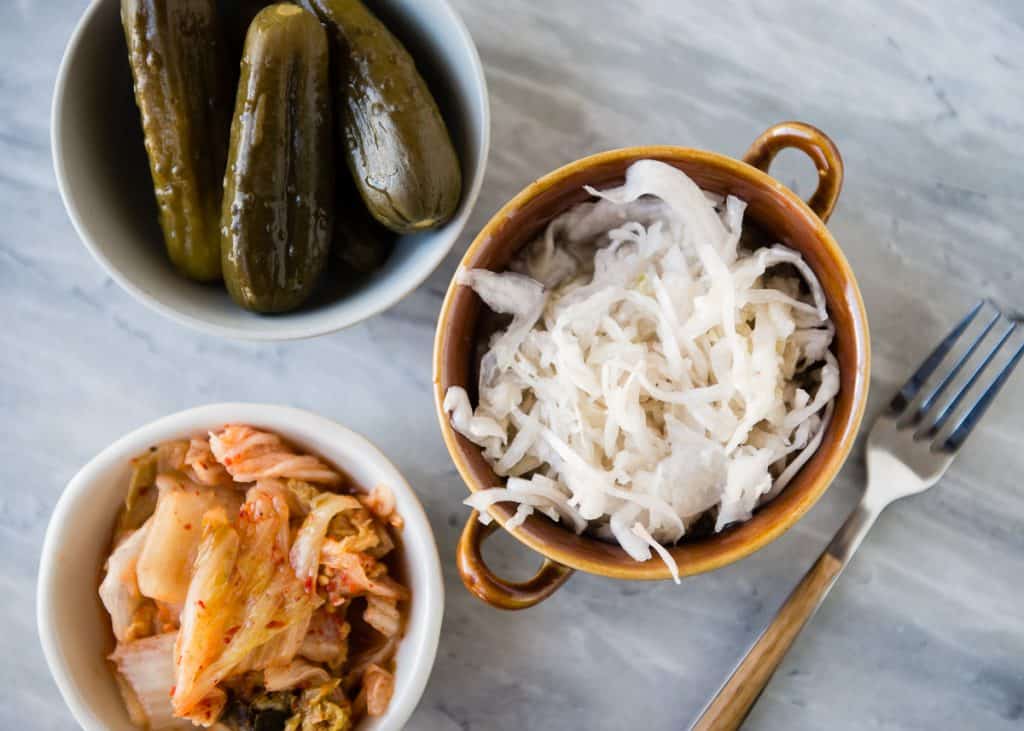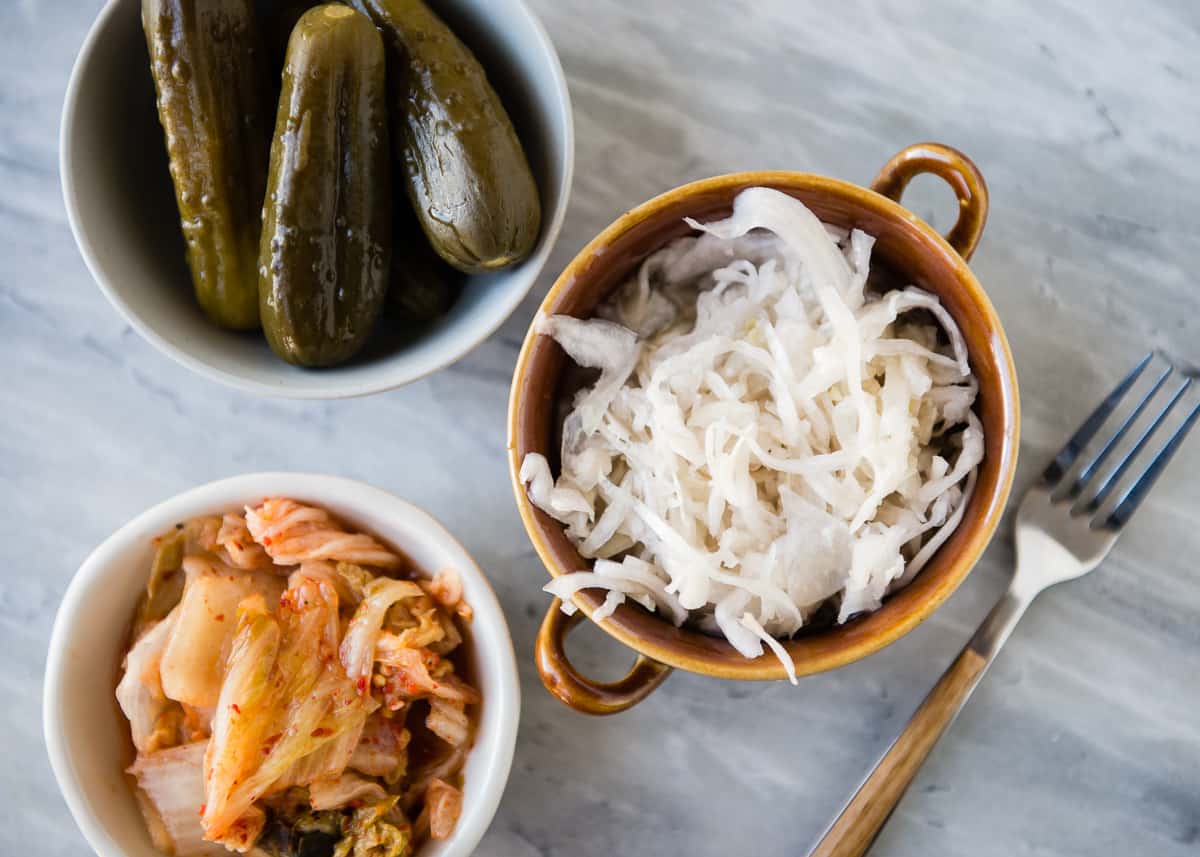 5. For an Overall Healthy Diet
Food contains nutrients like protein, vitamins, minerals, healthy fat, fiber, etc. Consuming a balanced diet which includes leafy greens, whole grains, and fruits and veggies is a great way to feed yourself as well as some of your gut bacteria. Some foods contain undigestible carbohydrates which function as probiotics or food for your gut bacteria. Examples include, bananas, Jerusalem artichokes and garlic.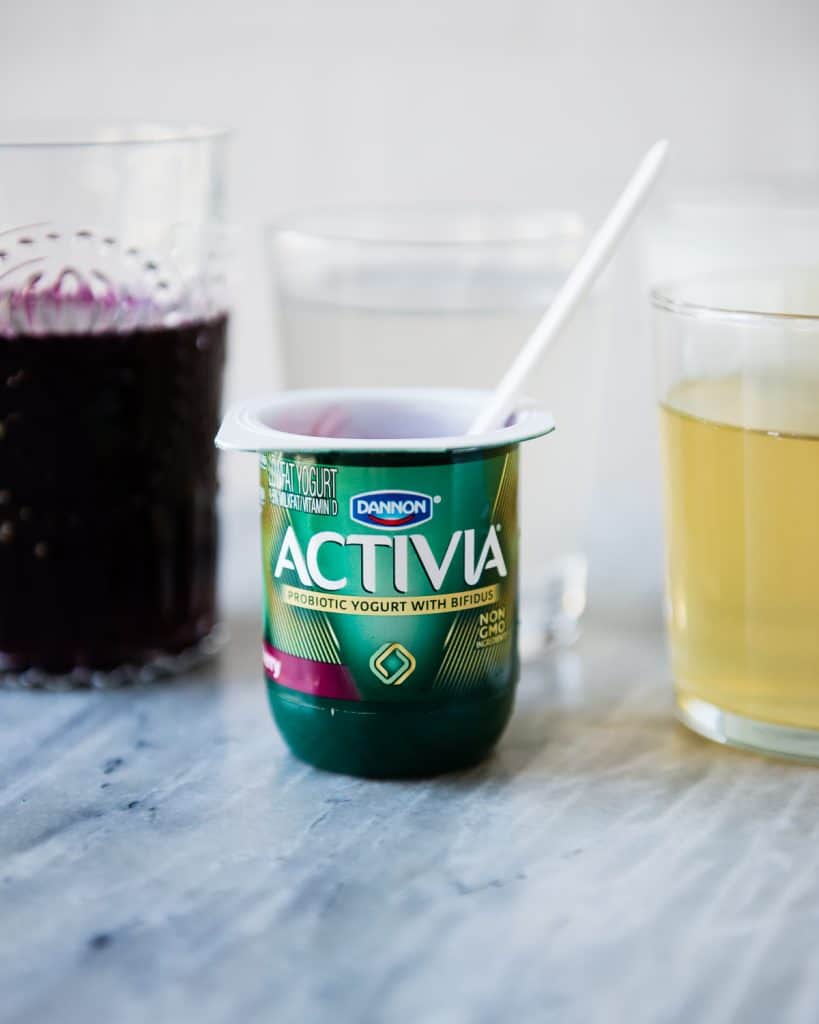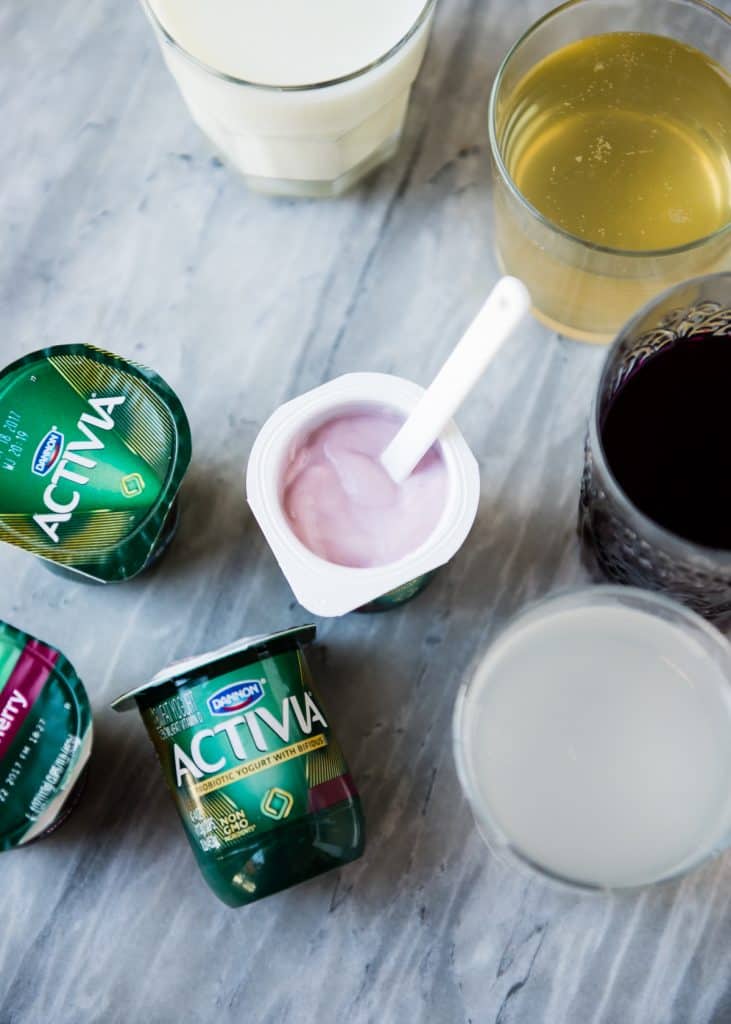 Take the Activia Probiotic Challenge (get the Challenge Rules here) to learn more about taking care of your digestive health with probiotics.
What's your favorite way to add probiotics into your day?
6