I'm always on the lookout for new fermented drinks, and if they come with a sweet and spicy taste, fizziness and health benefits to boot, I know it's a find. This tepache drink is a Mexican original made from pineapple rind and juice, and spiced with cinnamon. Delicious!
Fermented drinks are a great way to stay hydrated while also getting nutrients to support your body's cellular activity during the stress of the summer heat. Fermented foods and drinks refresh your microbiome and have extensive health properties, from stimulating your immune system to nourishing your body with vitamins (including the very rare B12) and increasing nutrient absorption due to their high concentrations of fresh enzymes.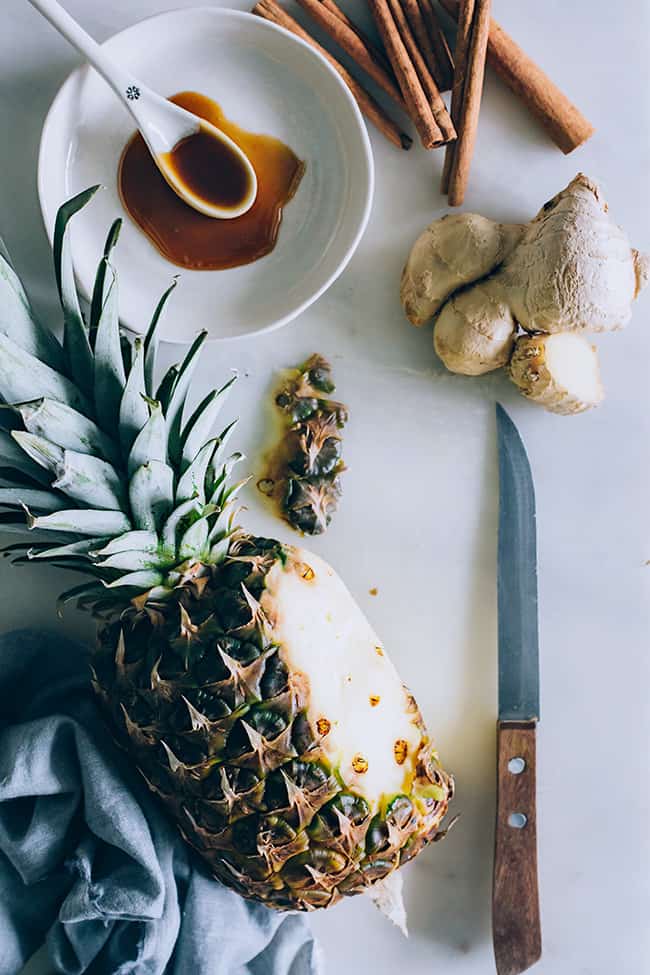 Using pineapple for fermentation is a genius idea. I love pineapple not only for its sweet and tangy taste, but also for its anti-inflammatory and digestive healing properties, which pair perfectly with the aim of consuming fermented drinks. Pineapple offers plenty of vitamin C to fight against oxidation, premature aging and prevent cardiovascular disease, while its manganese, copper and B vitamins trigger our natural detoxification processes and support energy production in our cells. Sounds like the perfect fruit!
The tepache drink traditionally calls for cane sugar to activate fermentation, but I replaced it with Manuka honey for an extra enzyme kick. Manuka honey also has healing properties for the digestive tract, so combining it with pineapple and ginger makes this the perfect drink to soothe upset bellies.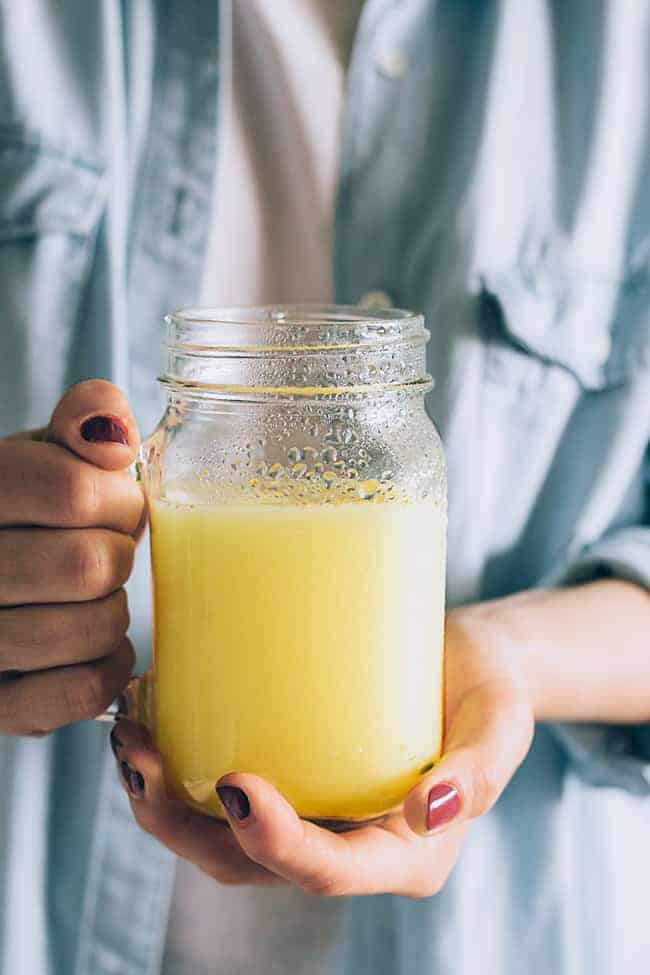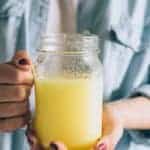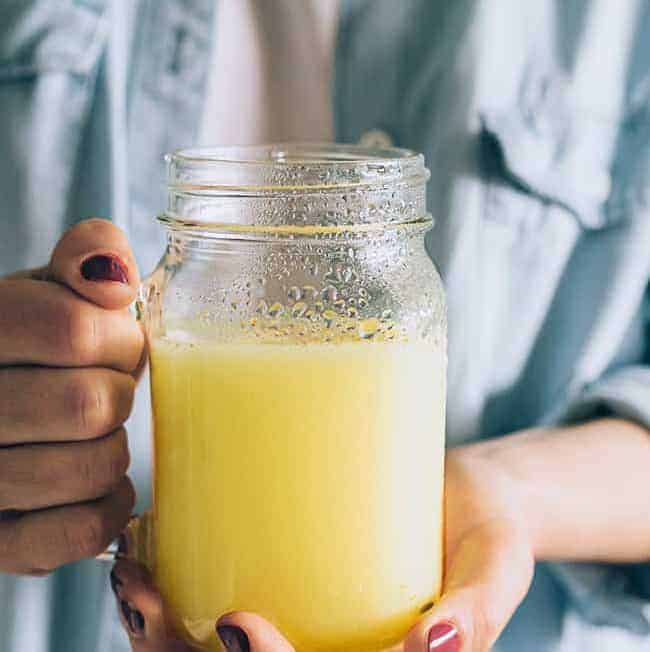 Print Recipe
Gingered Tepache
Refreshing and loaded with enzymes and vitamins, this Mexican fermented drink is a great way to cool off on long summer days.
Ingredients
1

large ripe pineapple

2

cinnamon sticks

2-3

cloves

1

1-inch ginger knob, peeled and grated

2

tablespoons

Manuka honey

2

cups

purified water
Instructions
Peel the pineapple and juice the pulp.

Add the pineapple juice and skin into a large glass jar with the rest of the ingredients. Stir to combine, cover with a cloth and let the mixture sit for two days at room temperature.

Remove the foam, cover, and let ferment one more day.

Strain and chill in the refrigerator before serving.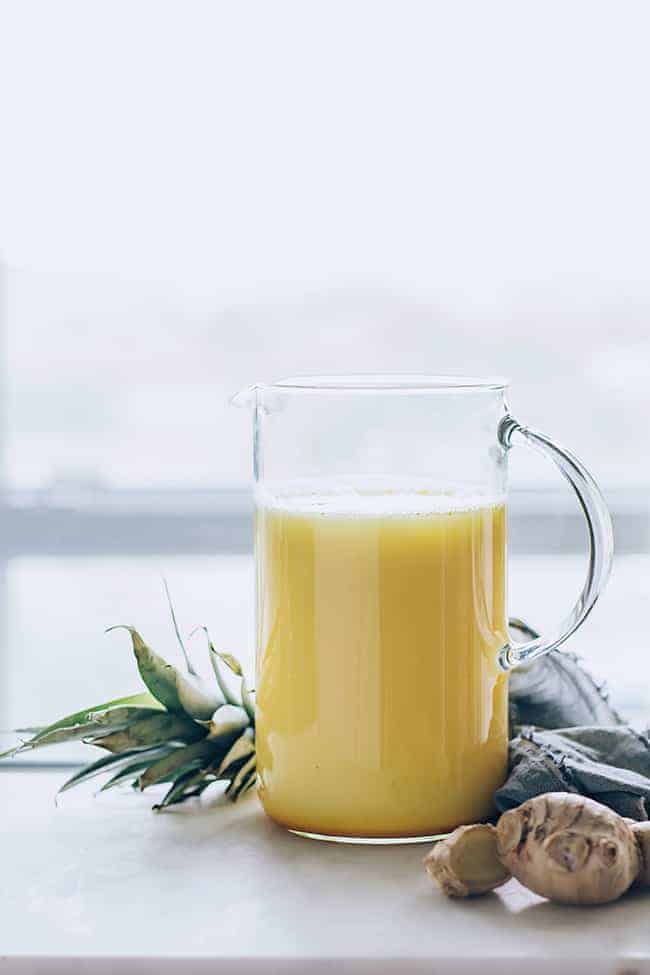 175