Think pumpkin season is just about carving them up? Not by a long shot! If you're like me, you still have a few orange gourds sitting in the doorway (and in your coffee), and pumpkin is still going in muffins, smoothies, breads and every other recipe imaginable.
One place it might not be, but should, is your beauty routine. Try one of these pumpkin beauty recipes and be thankful for those pumpkin puree leftovers! From sugar scrub cubes to face scrubs, there are lots of tasty ways to update your skincare for the season.
9 Pampering Pumpkin Beauty Recipes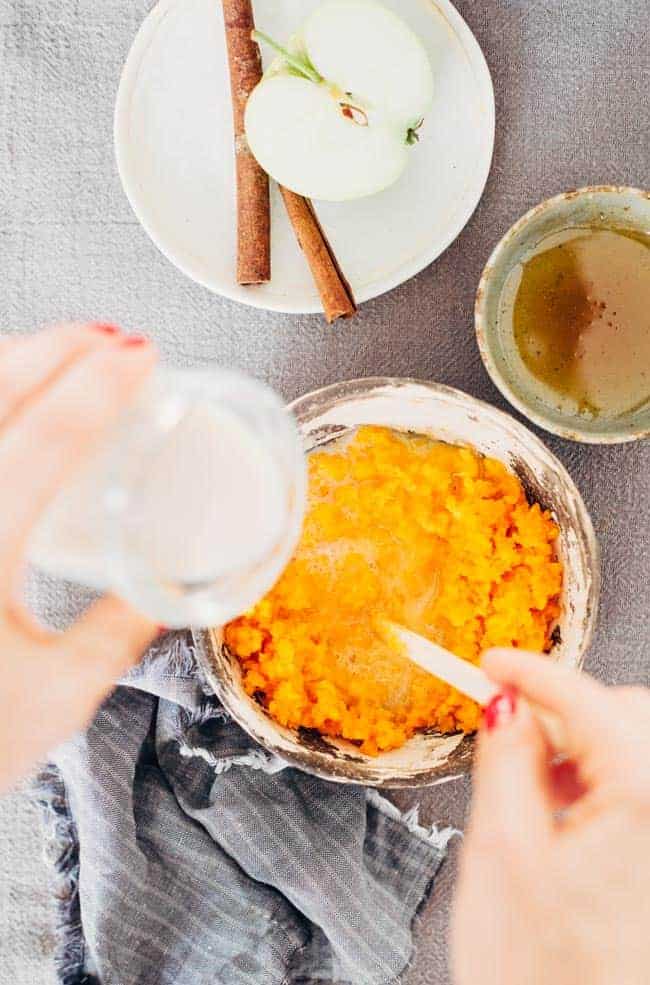 1. Wondering what to do with that half-used can of pumpkin puree? Mix up this soothing Pumpkin-Apple Facial Mask and let the alpha hydroxy acids and antioxidants in pumpkin work their magic on your skin.
2. Make these Pumpkin-Honey Sugar Scrub Cubes (or try the maple-brown sugar or vanilla-coffee recipes) ahead of time and grab a couple any time you get the urge to exfoliate.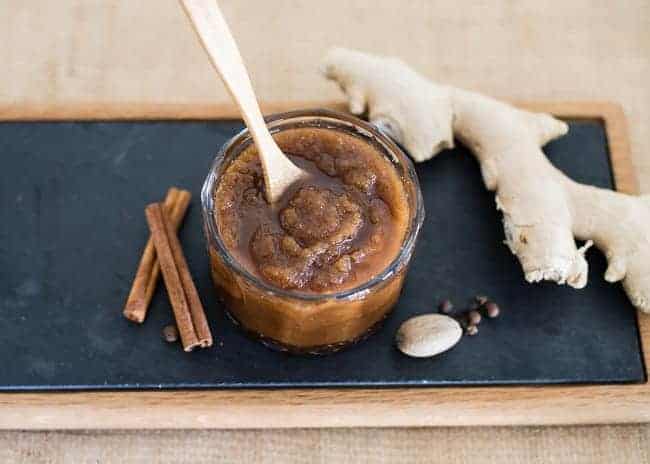 3. Yes, you still need to exfoliate your face in the fall! Learn the ins and outs of exfoliants, the right way to exfoliate, and how to make your own pumpkin spice facial scrub.
4. Pumpkin is packed with alpha hydroxy acids that help with cell turnover and rapid exfoliation. This pumpkin cinnamon body scrub is the perfect way to brighten skin and get rid of those rough areas on our body.
5. This Pumpkin Pie Lip Scrub with honey and brown sugar is super effective and tastes so good you won't be able to resist licking your lips. Good thing it's edible!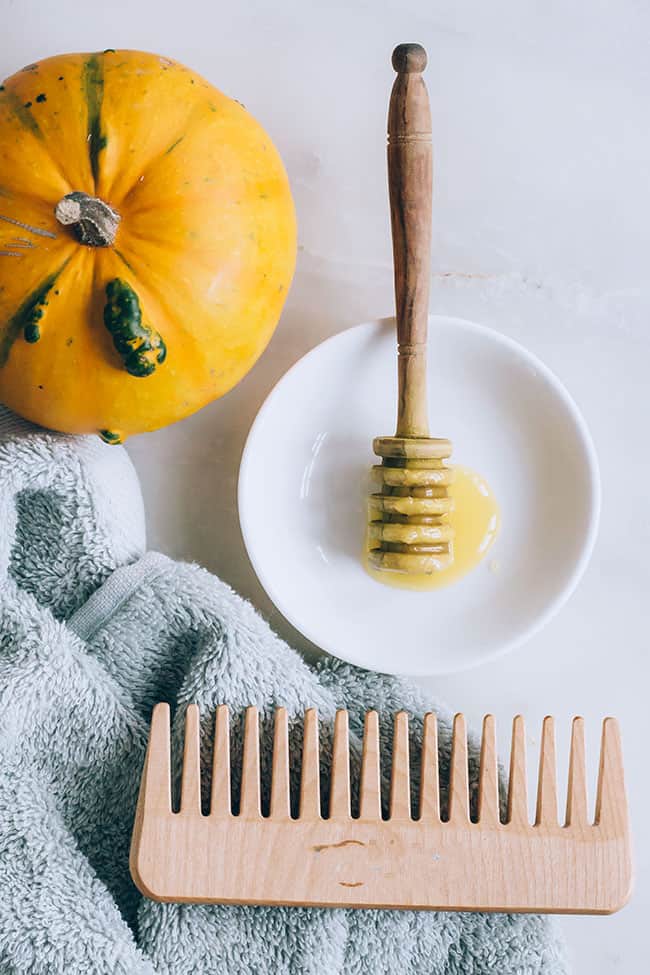 6. Got dry hair after a summer spent in the sun? An all-natural hair mask with pumpkin and honey (a natural humectant) to the rescue! The perfect use for canned pumpkin leftovers (because there are always leftovers). Pumpkins have lots of amazing benefits – they're rich in vitamins A and C, beta-carotene, potassium, and zinc.
Add 1-2 tablespoons of honey to one cup of pumpkin puree and pack as much as you can onto your hair and scalp. You'll need to either wrap your hair in saran wrap or wear a shower cap to keep the mask in place. Let it sit for at least 15 minutes and then rinse. Feel free to apply to your face as well!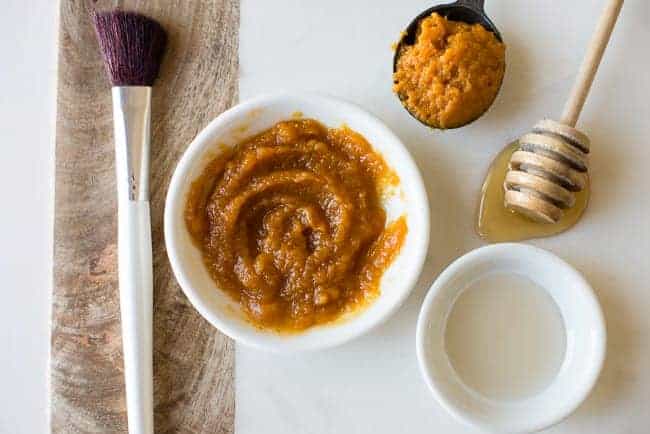 7. Update your weekly facial for all with pumpkin! Pumpkin is high in vitamin C, which is a powerful antioxidant that fights pollution in the air and on our skin. This pumpkin Vitamin C face mask also exfoliates, which helps break down the dead skin cells and remove surface dirt, oil and leftover makeup. What's your favorite pumpkin beauty product?
8. Take steps to reduce hyper-pigmentation and reverse the signs of sun damage on your face with a pampering Skin Lightening Pumpkin Face Mask. Pumpkin's natural vitamin A helps to lighten age spots and and even out skin tone.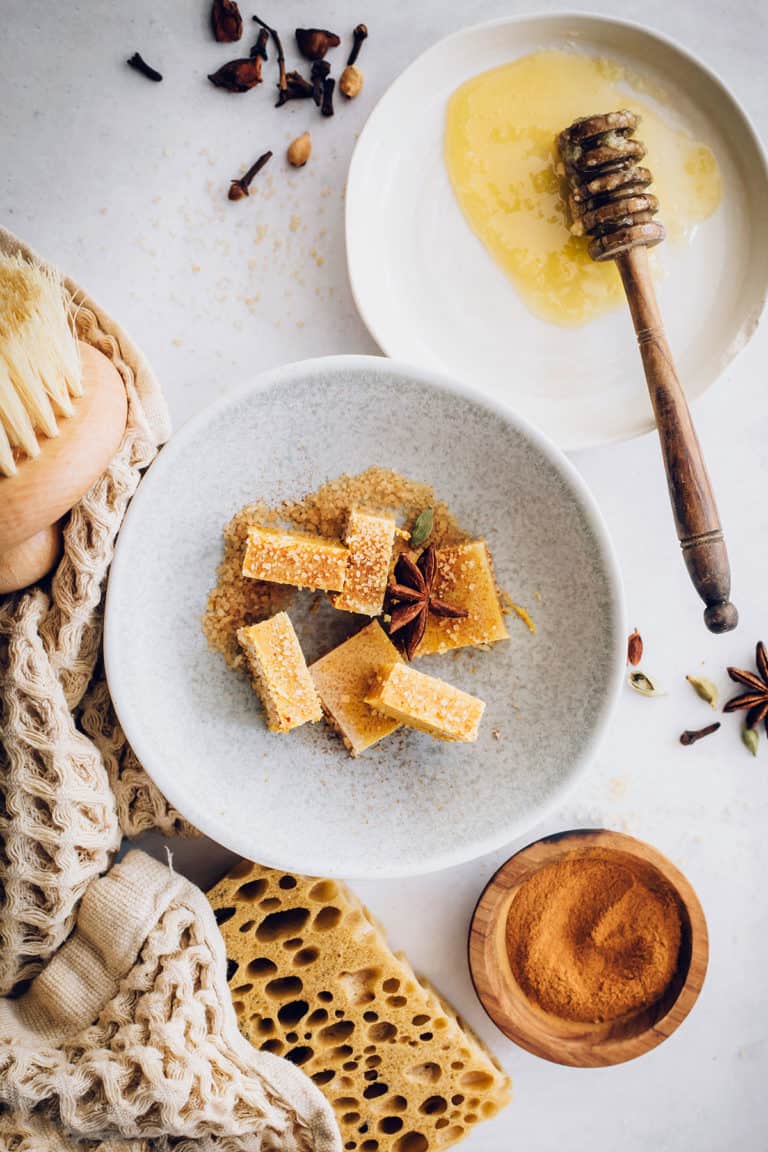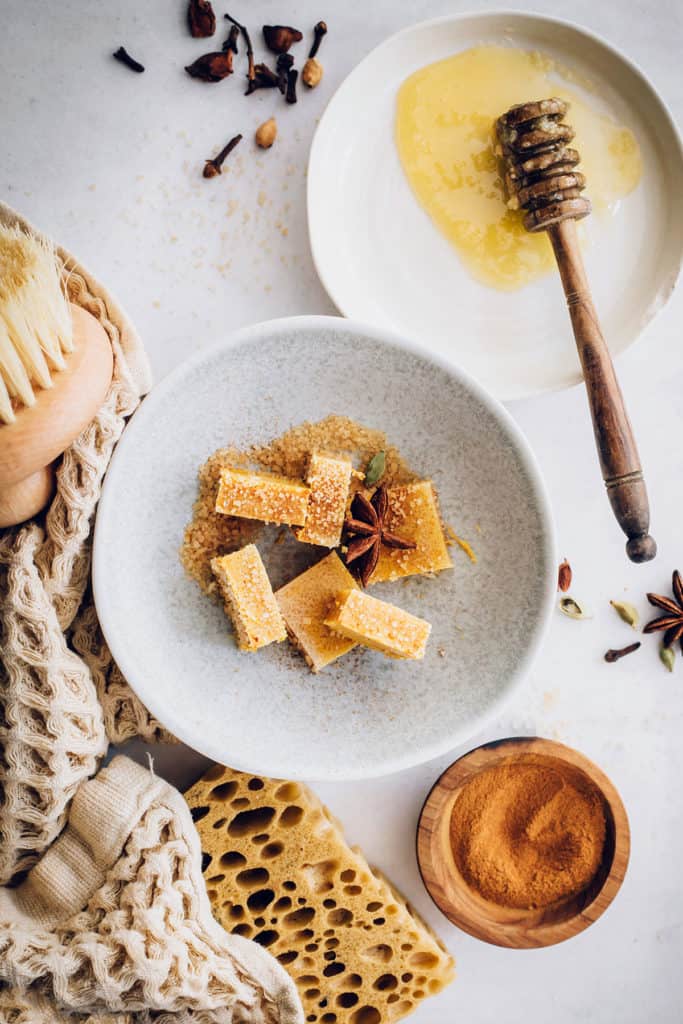 9. Get your PSL fix without the sugar overload and buff off dry, dead skin at the same time with these Pumpkin Spice Sugar Scrub Cubes. They're easy to make ahead and portioned out to just the right size.
Read next: 15 Foods That Nourish Your Body Inside + Out
3