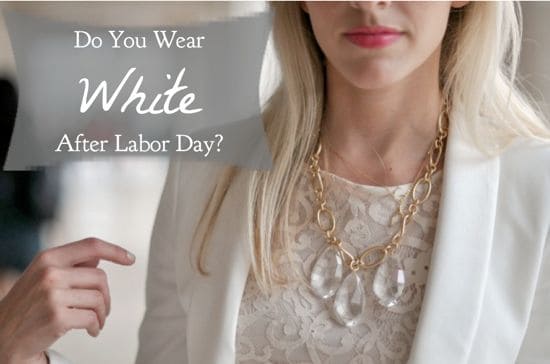 This is one of those rules that everyone says is meant to be broken but I still follow just the same. Know what I mean? As soon as we hit Labor Day I packed away my white jeans.
Taylor braved a white ensemble for NY Fashion Week. Post Labor Day. The original Glitter Girl has amazing style so maybe it's time to reconsider?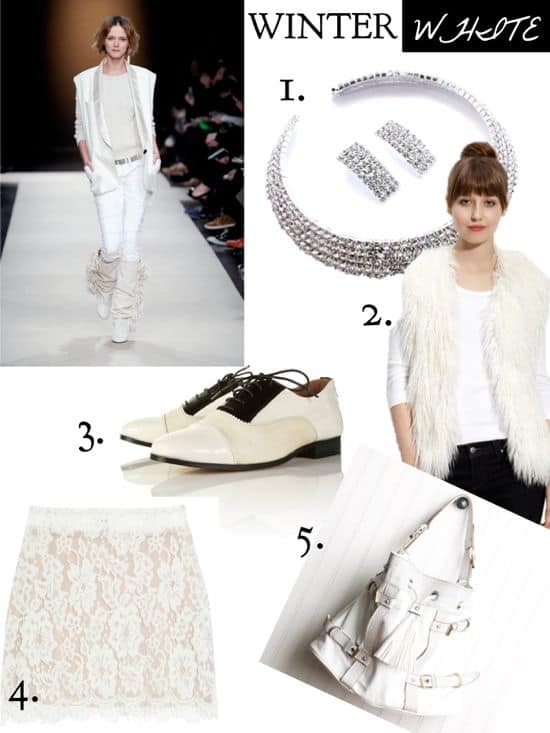 5 ways to wear white after Labor Day
1. Diamonds. Hello, always a "do." Even fake ones!
2. White furry vest. Plus this is a great fall wardrobe transition piece.
3. Oxford shoes that give a touch of menswear.
4. Lace. So pretty and so easy to cozy this up with a soft sweater.
5. White bag. White seems like an easy transition color. Trade in your straw totes for this before going for a winter bag.
0