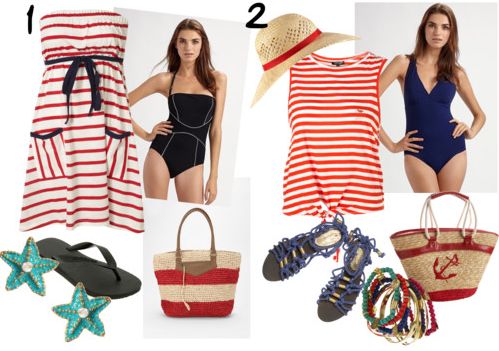 Red stripes – Beach by henryhappened

I need your help. We're going on vacation to the beach in a couple of weeks, and I'm trying to figure out what to wear. Yes, I will be in a one-piece and there will be Spanx involved. But I love red and I love stripes.
Which option to you like better, 1 or 2?
What about you, do you rock a two piece at the beach?
0