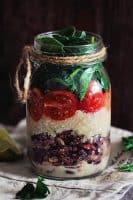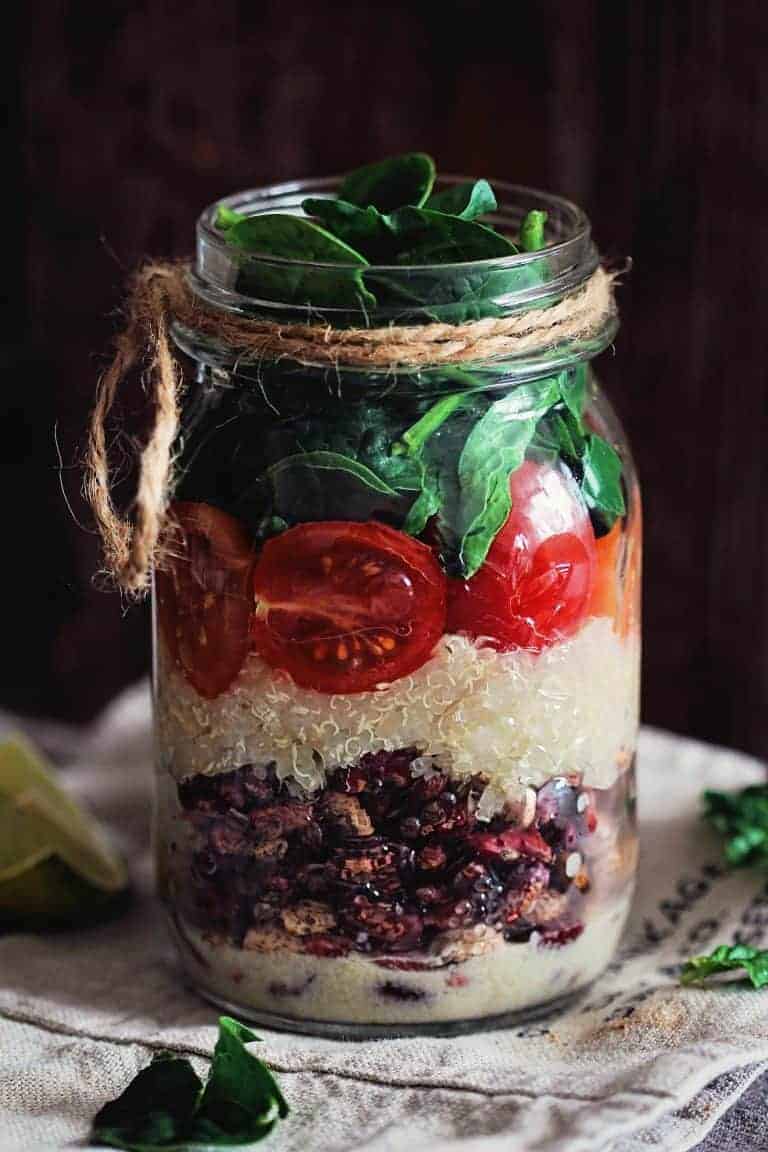 Layered Quinoa Bean Salad in a Jar
Yield 1 salad
Ingredients
For the dressing:
Juice from 1/2 small lemon
1 tablespoon olive oil
1 teaspoon Dijon mustard
A pinch of sea salt
For the salad:
1 cup cooked quinoa
1/2 cup cooked beans (any kind you like)
4-5 cherry tomatoes, halved
1 handful fresh greens
For assembling:
Instructions
Whisk together the dressing ingredients in a small bowl.
Pour the dressing into the jar. Layer in the beans, quinoa, tomato halves, then greens and seal the jar.
Shake well before eating.
Recipe by Hello Glow at https://helloglow.co/quinoa-bean-salad-jar/