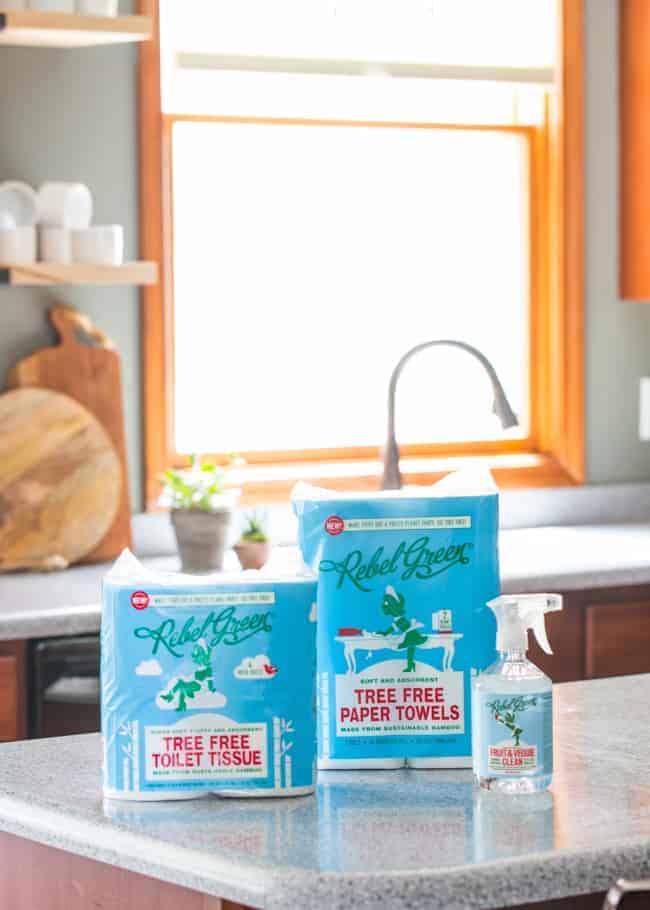 We've partnered with Rebel Green to create this post.
Being from Wisconsin, I've been a big fan of Rebel Green for a long time. I started buying their produce wash years ago and a bottle of it sits on my kitchen counter at all times. I literally use it daily. So it's super exciting to see a local brand that I know and love expanding its product lineup and selling in stores nationwide.
The latest addition to their stable of eco-friendly household cleaners is a duo of tree free paper products—paper towels and toilet tissue.
Tree free?
Yes! Tree free!
Rebel Green paper towels and toilet tissue aren't made with tree-sourced paper and they're not made with recycled paper either. Instead, they're made with bamboo. You've probably noticed a lot of eco-friendly products are made with bamboo—that's because, as a grass, bamboo grows super fast—it's ready to be harvested again in 3 to 4 months, as opposed to trees that take 30 years from planting to harvest.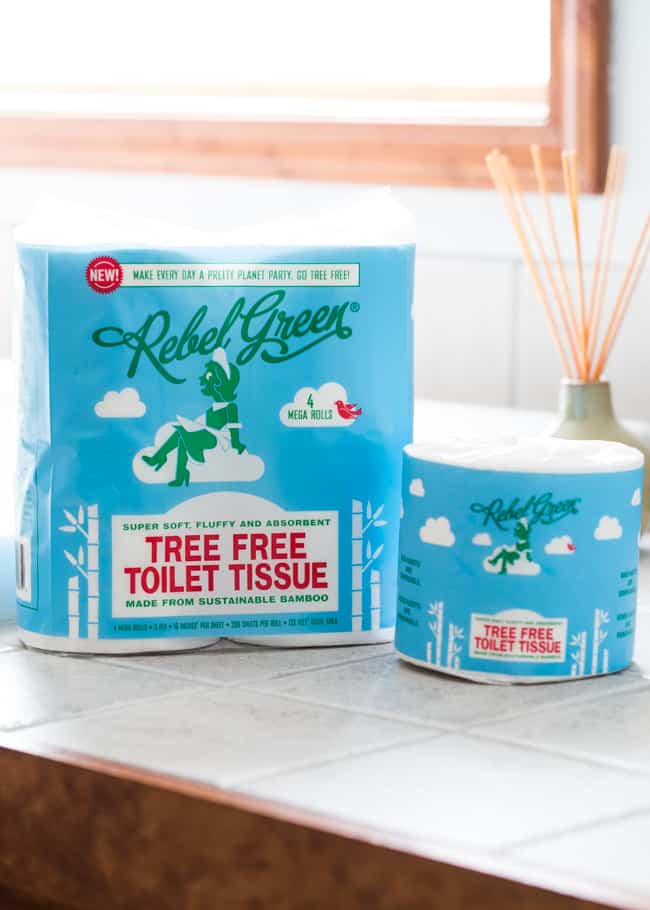 The other reason to love Rebel Green tree-free paper products is that they're carbon neutral—Rebel Green is purchasing carbon credits with The Paradigm Project to benefit families in Kenya by giving them new clean cookstoves, offsetting carbon emissions from the manufacture of these products and resulting in net zero carbon emissions.
We're teaming up with our friends at Rebel Green to give one lucky Hello Glow reader a gift package containing their new Tree Free items. Enter using the form below. Good luck!
0