Overnight oats just might be the easiest breakfast ever. There's very little effort involved and it all happens the night before. For me, this is awesome because I am never in the mood to get out ingredients and cook in the morning. And if you have kids, overnight oats are a fun little project for them. Let them choose mix-ins and shake them up in the jar before bedtime and serve them hot or cold before school the next morning.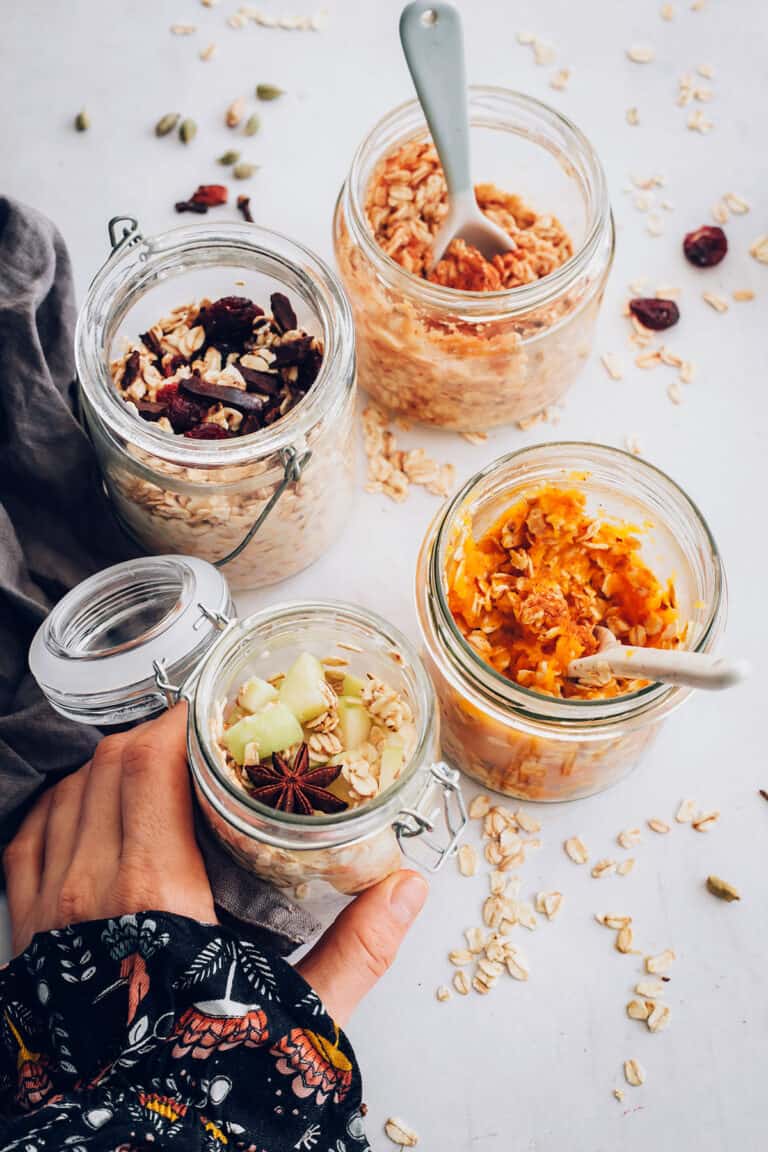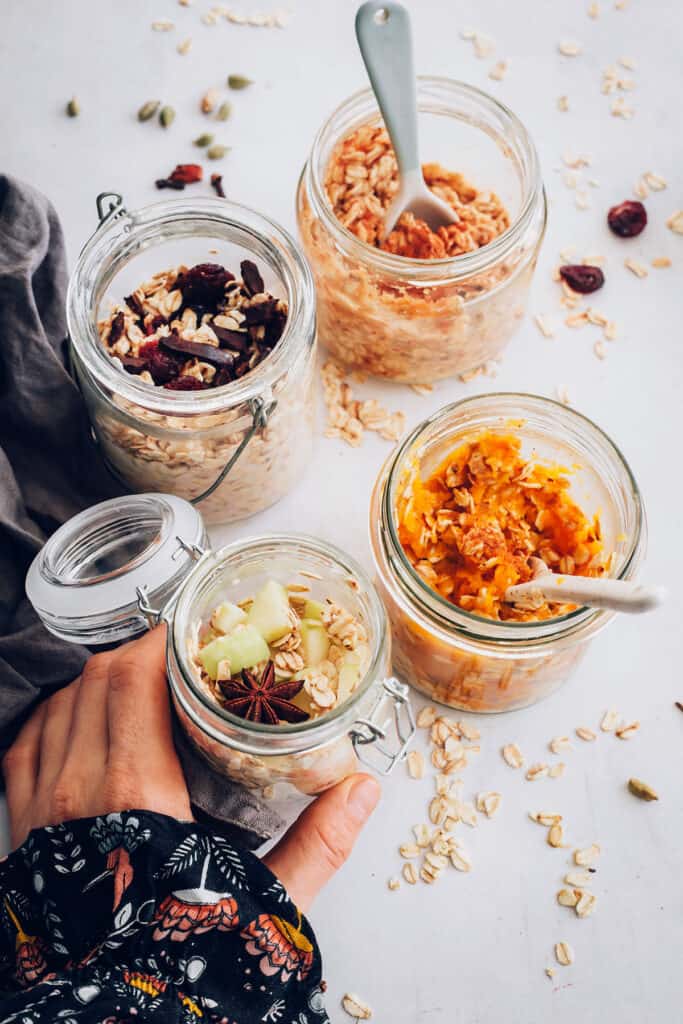 4 overnight oat recipes
Of course, when you eat overnight oats as much as I do, you need new ideas for them all the time! Here are 4 ways to do overnight oats – all perfect for frosty mornings!
First, you'll start each of these recipes with 1/2 cup of old-fashioned oats (rolled or regular both work) and 1/2 cup of your favorite milk. I'm really fond of refrigerated coconut milk lately. Vanilla flavored milk works well too! You can also add chia seeds for a fiber boost.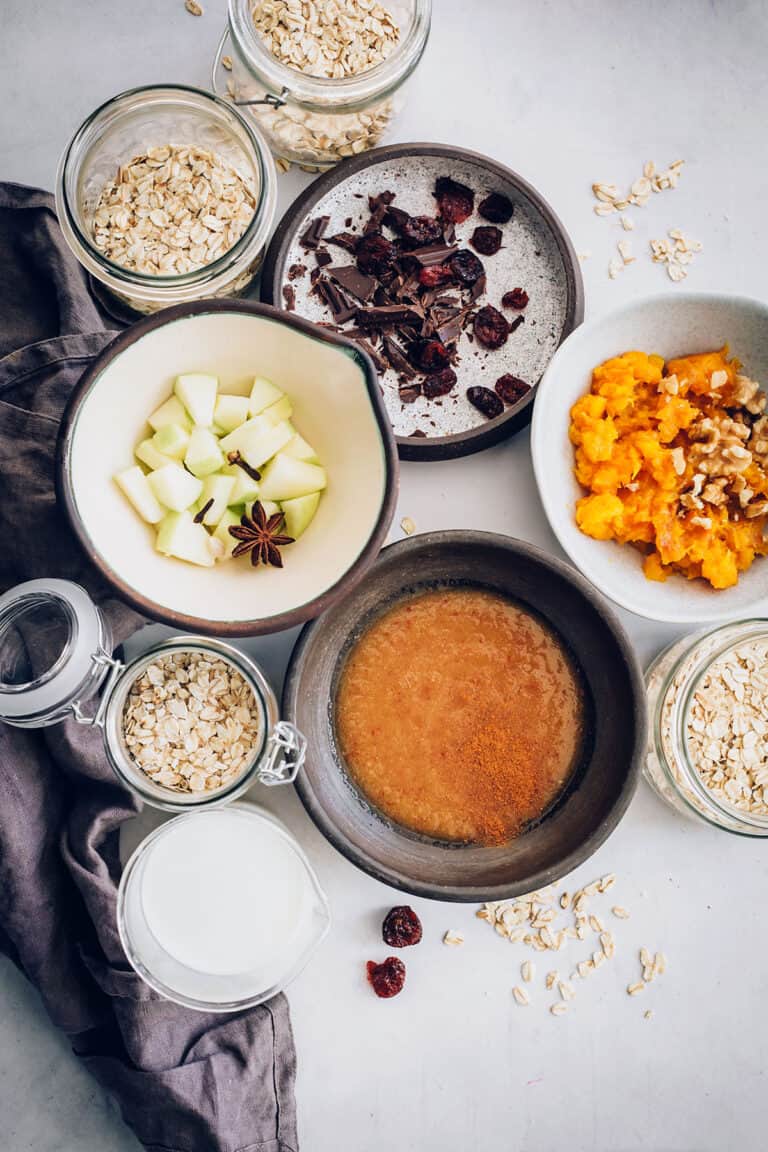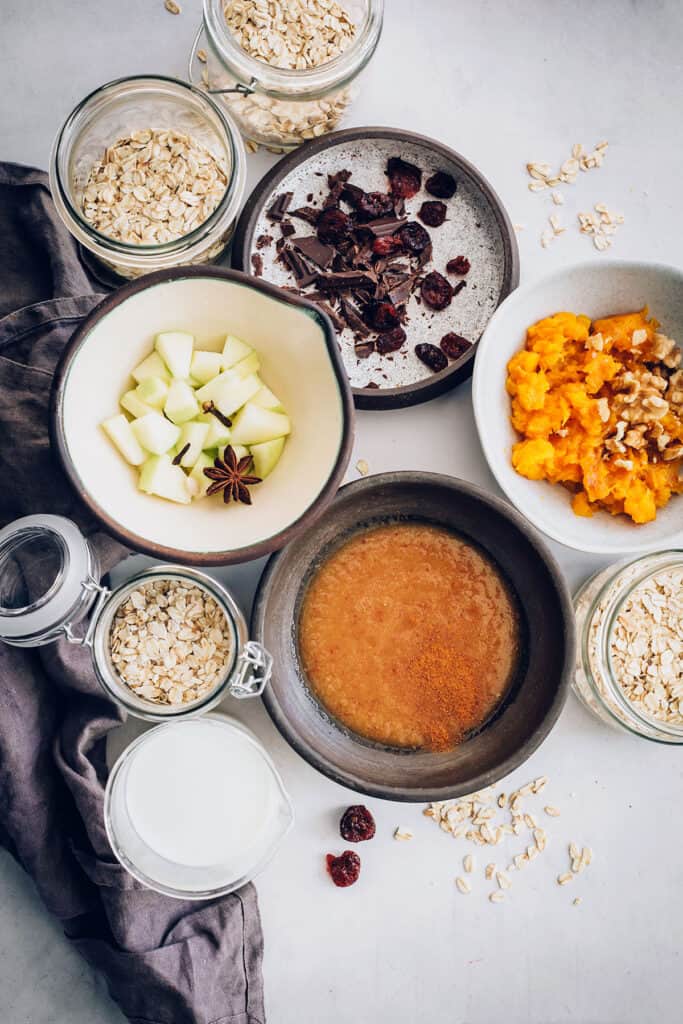 Then add your mix-ins:
Pumpkin Walnut Overnight Oats
Add 2 tablespoons of pumpkin puree, 1 tablespoon of chopped walnuts, and 1/2 teaspoon of pumpkin pie spice.
Cranberry Dark Chocolate Almond Overnight Oats
Add 1/4 cup of dried cranberries, 1 tablespoon of chopped dark chocolate, and 1 tablespoon of almonds.
Spiced Apple Overnight Oats
Add half a cup of chunky spiced or cinnamon applesauce. (I love the one they sell at Trader Joe's.)
Chai Pear Overnight Oats
This recipe is a little bit different. Instead of milk, use a half cup of strongly brewed chai in this one. Stir in a small diced pear in the morning.
Once your oats and mix-ins are assembled, stir and refrigerate overnight in a jar or Tupperware container.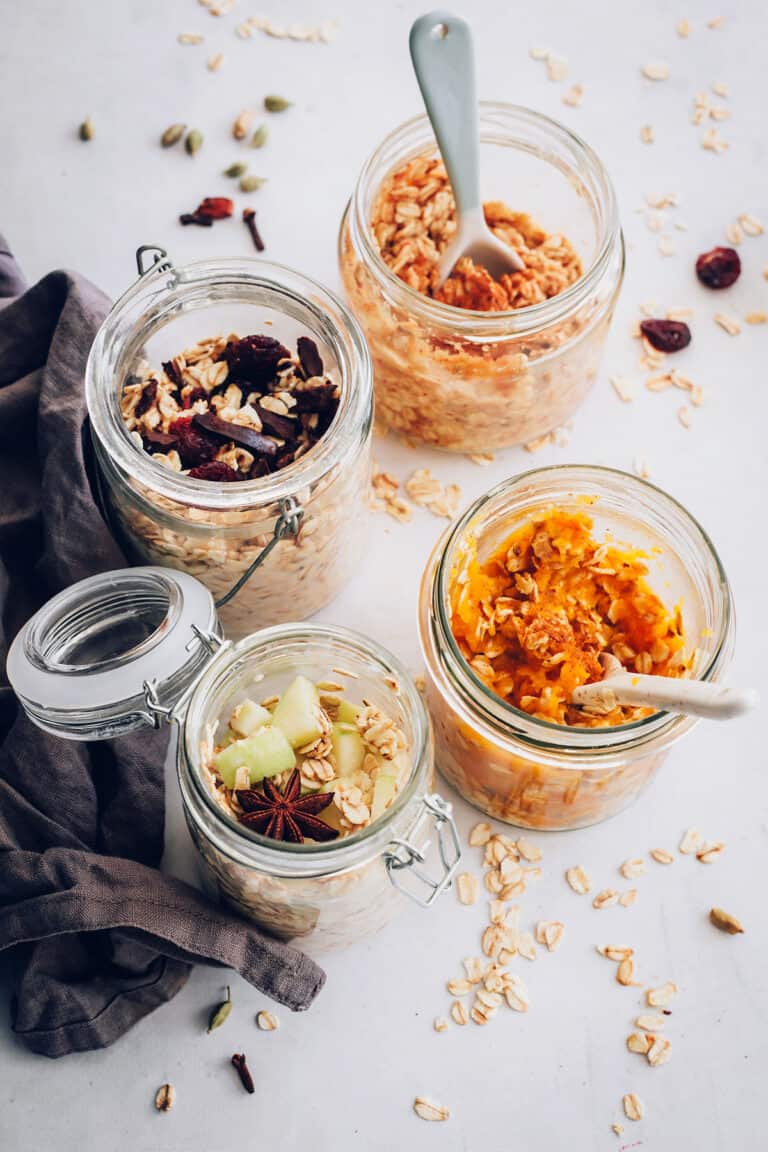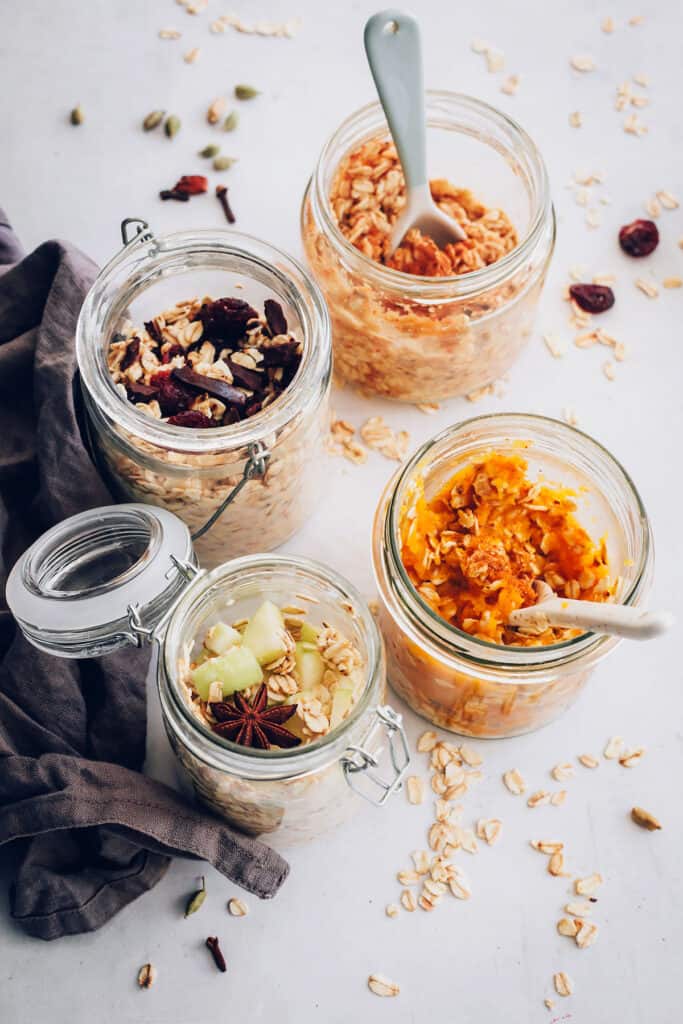 In the morning, you can add sweetener (I like using honey or maple syrup) or more milk if you like. You can also customize your overnight oats by adding things like Greek yogurt, flax or chia seeds, protein powder–whatever you want! I like eating my oats cold, but you can pop them in the microwave for a warm breakfast on those chilly fall mornings.
Do you make overnight oats? What's your favorite thing to mix in?
25