There are so many amazing cocktail recipes using tea blends, but at the end of summer I just can't get enough of experimenting with green tea. I developed the healthy habit of drinking green tea every day—both because it makes me feel energized and because it's constantly detoxing my body.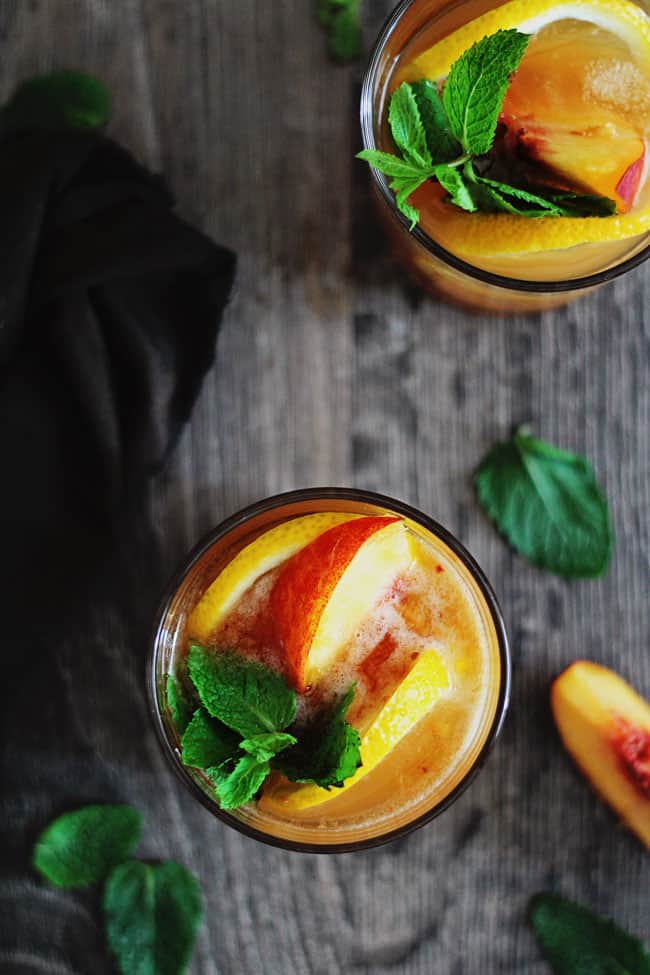 As you already know, fresh, seasonal foods are my inspiration. I just bought a lot of peaches from an organic farmers market, so they fit perfectly into my plan to experiment with summer cocktails. Their sweet flavor pairs well with the bitterness of green tea, and together they make the perfect base for a julep.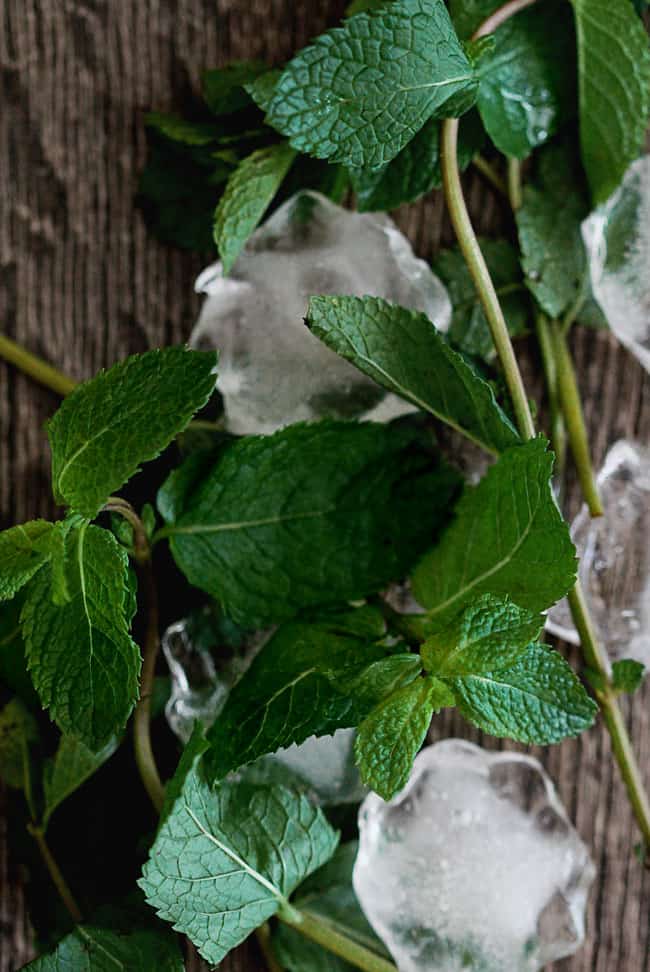 I'm not a huge fan of bourbon, but in the right combination it can be fantastic. It has a strong personality, so you have to find ingredients to highlight it but not be overwhelmed by it. It's all about balancing flavors and aftertastes. Sweet, bitter, tangy—this peach julep recipe has them all.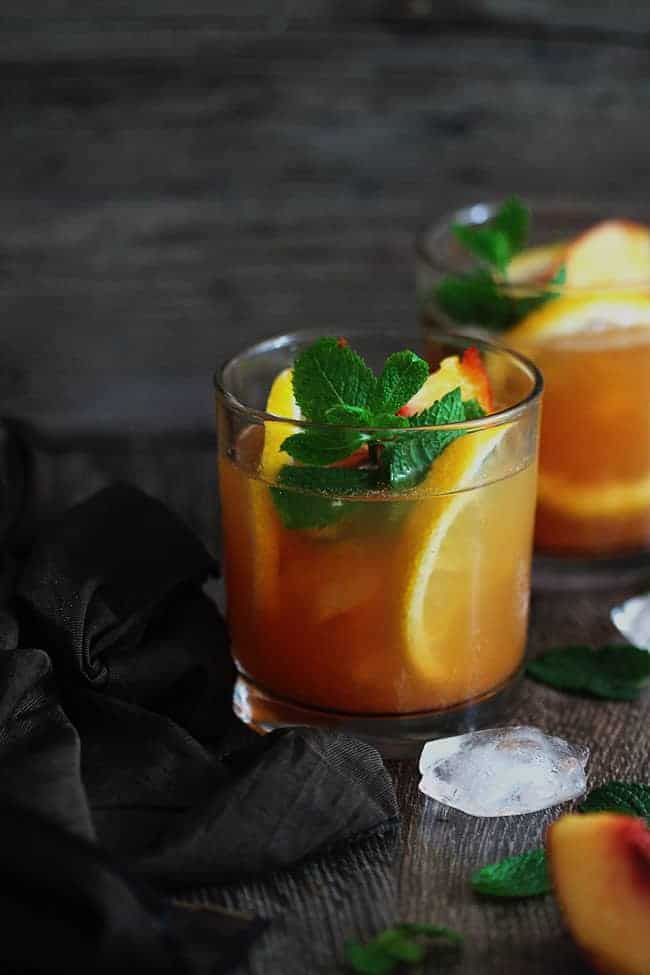 This tea cocktail is a win-win: While it makes the perfect choice for a posh end-of-summer party, it's also medicinal. Green tea is packed with powerful antioxidants, which stimulant brain activity, have anti-anxiety effects, help burn fat and slow the aging process. Combined with the vitamin C from peaches, another powerful antioxidant, and the drink practically cancels any side effects of the alcohol. Imagine that!
Green Tea and Peach Julep
A double-trouble summer cocktail: A special treat for fancy parties and a nutritional powerhouse.
Ingredients
1

cup

green tea

cooled

1

cup

freshly made peach juice

1/4

cup

freshly squeezed lemon juice

4

ounces

1/2 cup good quality bourbon

Fresh mint leaves

lemon slices and ice cubes, for garnishing
Instructions
Add green tea, peach juice and lemon juice in the blender, and pulse to combine (or mix well in a small pitcher).

Fill the serving glasses with ice cubes, and distribute the bourbon evenly.

Pour the cocktail mixture in the serving glasses, garnishing with lemon slices and fresh mint leaves. Serve right away.
Notes
If you can't drink it all immediately, pour the green tea mixture in an airtight container and store in the fridge. To make your cocktail, pour the green tea mix in a glass with bourbon and ice. Stir well. 
62