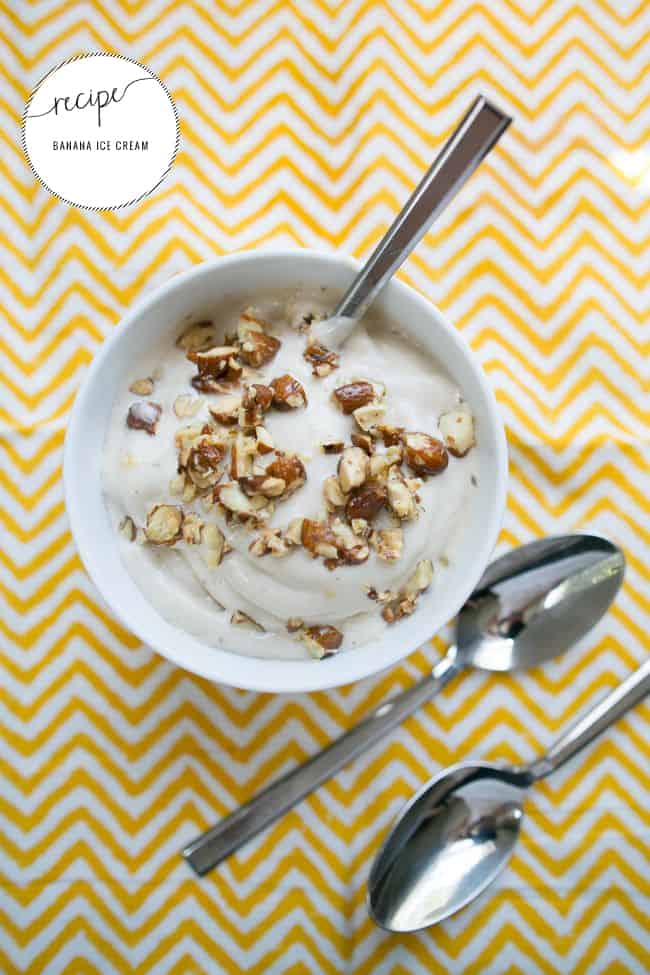 In the ultimate homemade ice cream guide, I left out one category – the frozen fruit versions that were crazy popular … last summer. As usual, I'm the last one in on any foodie trend. But this recipe was a miracle – fewer calories, less sugar, no dairy. And it tastes good!
Especially since some of you might recall my thing for Gwynnie. It's sort of a love-hate thing, but a thing nonetheless. Her first cookbook, My Father's Daughter, is filled with tasty recipes that are far less intimidating than GP herself. Plus I can now make a perfect frittata in my sleep (and now that I think about it, may actually have).
This recipe is from her new cookbook, It's All Good (which I purchased myself, just like My Father's Daughter). It's full of gorgeous pictures (including one too many of a make-up free GP) and healthy recipes that sound pretty darn edible. I have no desire (or need since no one is allergic at our house) to eat gluten-free every day. But a major sweet tooth is my downfall, and Gwyneth excels at sweets you can indulge in and not feel guilty giving your kids. Yes, some of the ingredients are weird and hard to find. But after our ice cream success, her flourless crumble and candy bars are next!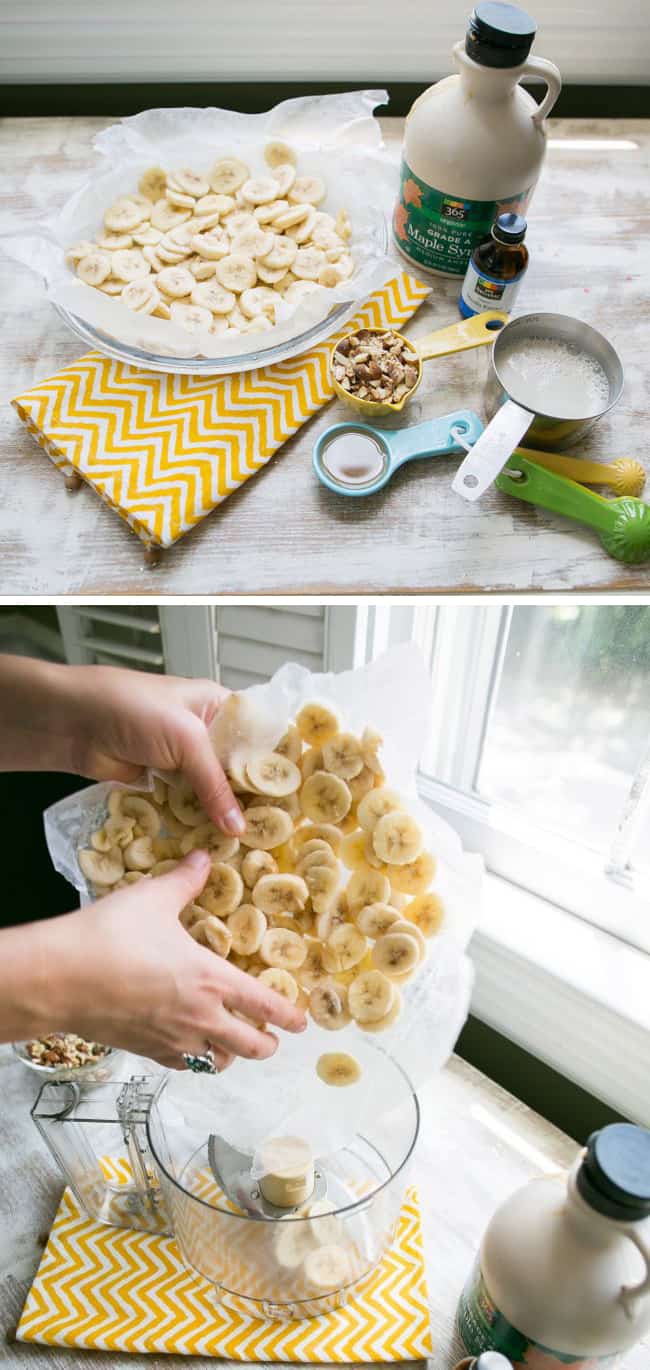 Banana "ice cream" with sweet & salty roasted almonds
from It's All Good
4 ripe bananas, peeled and sliced into thin rounds
1/4 cup roasted almonds, finely chopped
2 tbsp plus 2 tsp maple syrup, divided
1/2 tsp sea salt
1/2 cup unsweetened almond milk
1 tsp vanilla extract
Place banana slices in a single layer on a tray lined with parchment paper and freeze at least 3 hours. In a bowl, combine almonds, 2 tsp syrup and salt. In a food processor pulse frozen banana slices, milk, vanilla and remaining 2 tbsp syrup, scraping down the sides as necessary, until the mixture is the texture of soft-serve ice cream. Spoon into bowls and top with almond mixture.
Seriously, who knew this was so easy? If you've never had banana ice cream, you gotta try it. It makes the perfect afternoon treat with the kids.
6