When I was pregnant, I managed not to get dehydrated during the hot months because one of my weird cravings was sparkling water. A very convenient, no-guilt craving, if you ask me. And actually, I think I may have single-handedly kept San Pellegrino and Charmin in business during those nine months!
While buying pomegranate juice for my usual soda concoction, I spotted the Whole Foods' line of Italian sodas. Blood Orange Italian Soda? Yes!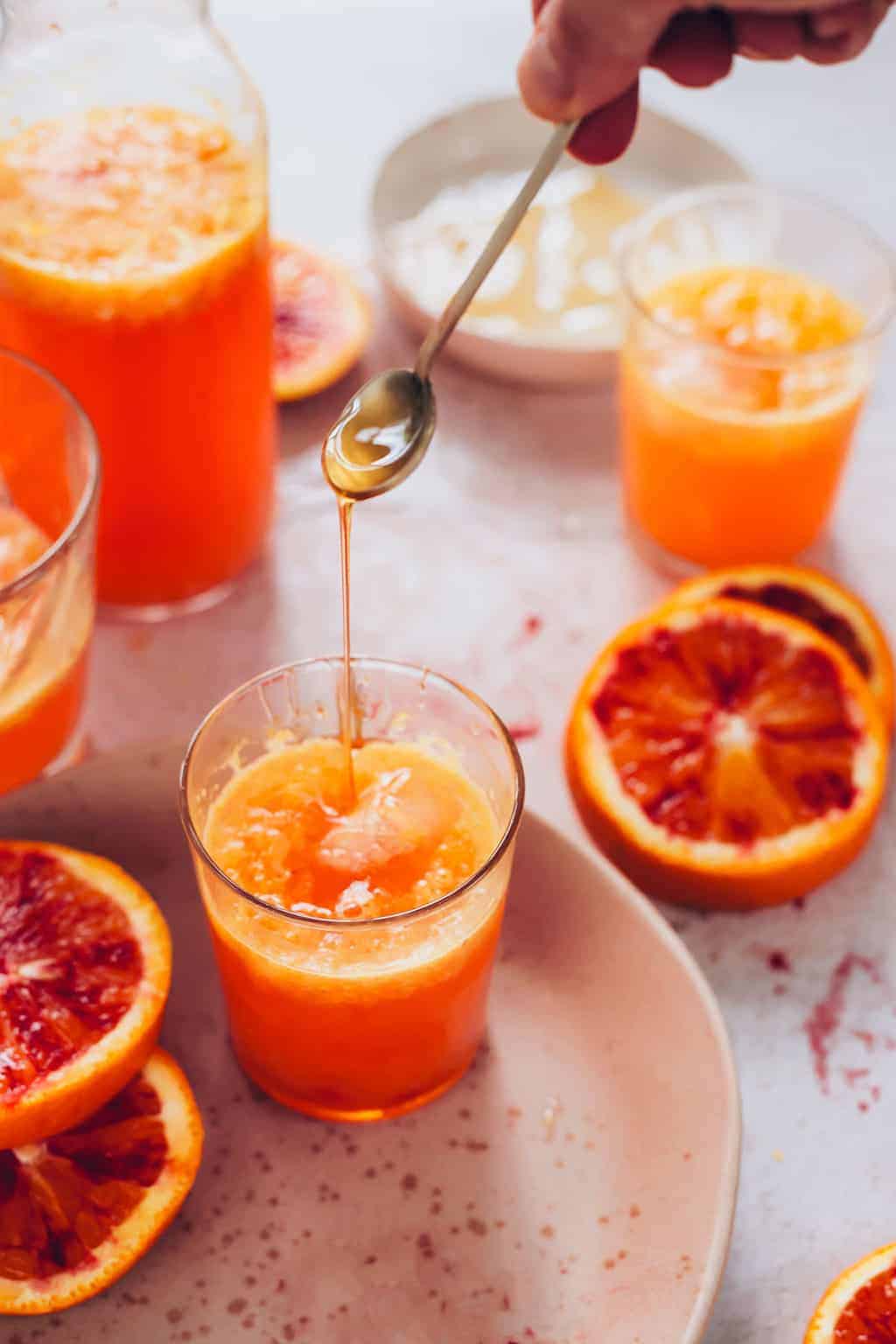 Finally a reason to buy the cool-looking citrus that I've never known what to do with! As it turns out, blood oranges are even better for you than regular oranges - all the more reason to buy some and include them in your diet. Kale blood orange salad, anyone?
Everyone knows oranges contain Vitamin C - that's why they're the fruit of choice when you're feeling sick or need an immunity boost. Blood oranges, however, come with the added benefit of anthocyanins, the pigments responsible for the beautiful red color of this type of citrus, as well as that of various berries.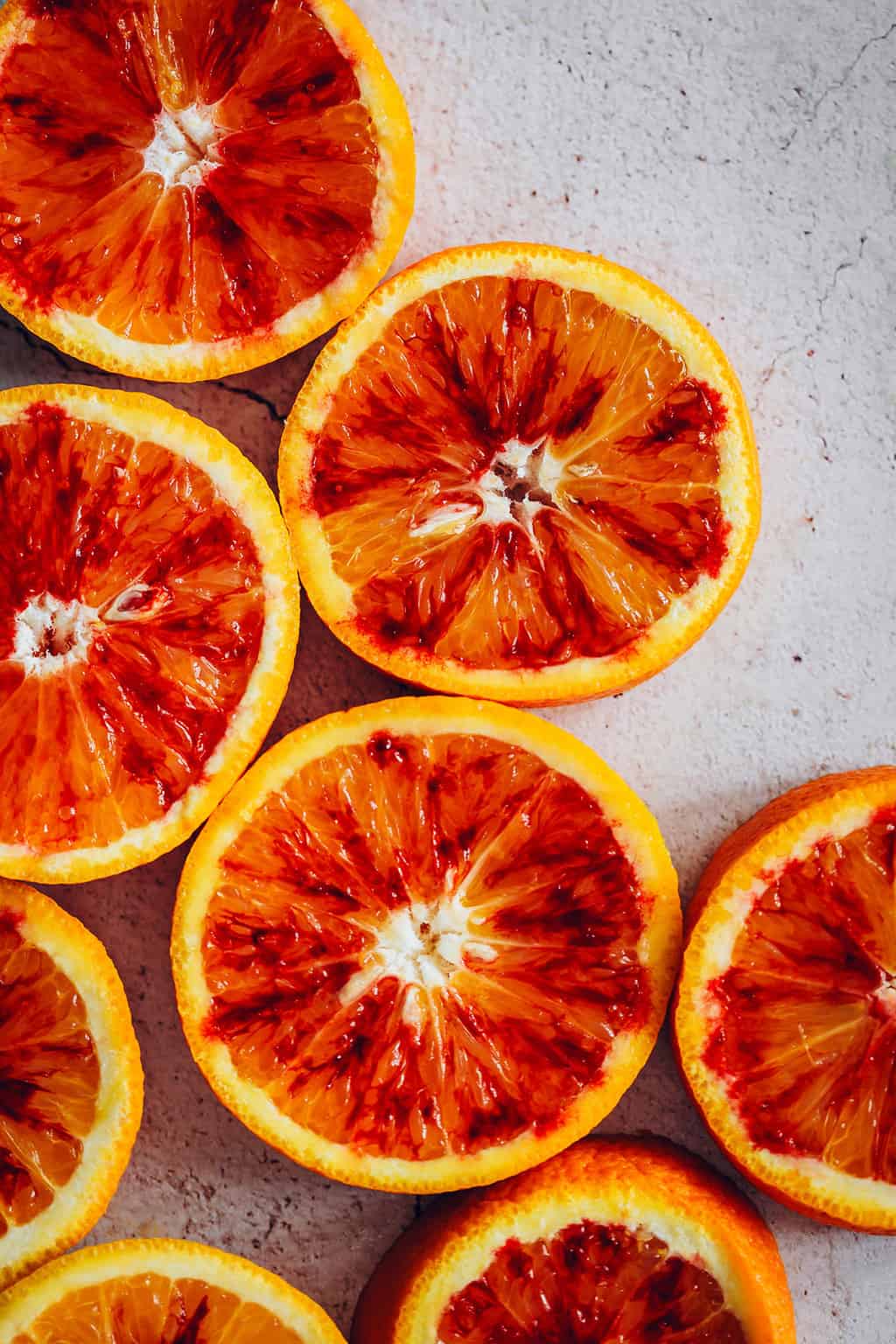 Their stunning color only develops when the temperatures are low during the night, which is common during fall and winter in the Mediterranean. Anthocyanins are believed to have anti-inflammatory and antioxidant properties, fighting free radicals that age the skin.
Besides, blood oranges have all the health benefits of regular oranges: vitamin A, which helps maintain skin's health; vitamin C, the one responsible for a good immune system; nail-strengthening calcium; folate and magnesium; and smaller but still valuable amounts of iron, selenium, and manganese.
Compared to common oranges, blood oranges also have less sugar (7g/100g vs 9g/100g), which makes them a healthier alternative when you need to cut down your sugar intake.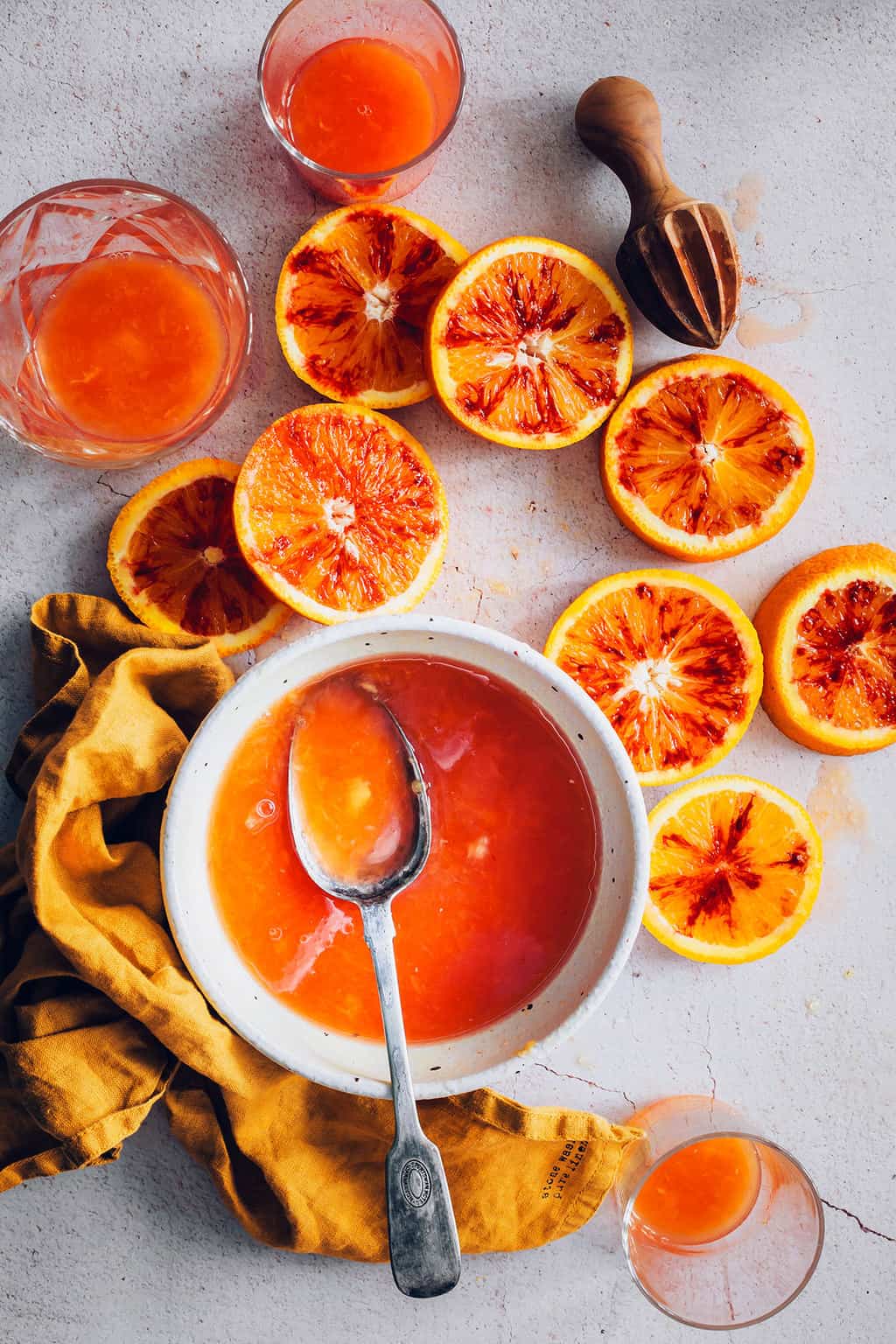 Blood Orange Italian Soda
Most blood oranges worldwide come from Italy, specifically from Sicily. If you'd rather buy local produce, however, you can also get Texas and California grown blood oranges. Still, we're calling this one Italian soda rather than Texan soda. It just makes more sense that way, doesn't it?
To give this drink a little sweetness, I've tried both simple syrup and agave nectar. The real sugar version is my favorite - the sweet tooth strikes again. Agave will also do the trick, though, especially if you're already used to its taste.
And if you can't find blood oranges, try pomegranate juice, muddled raspberries or even plain oranges.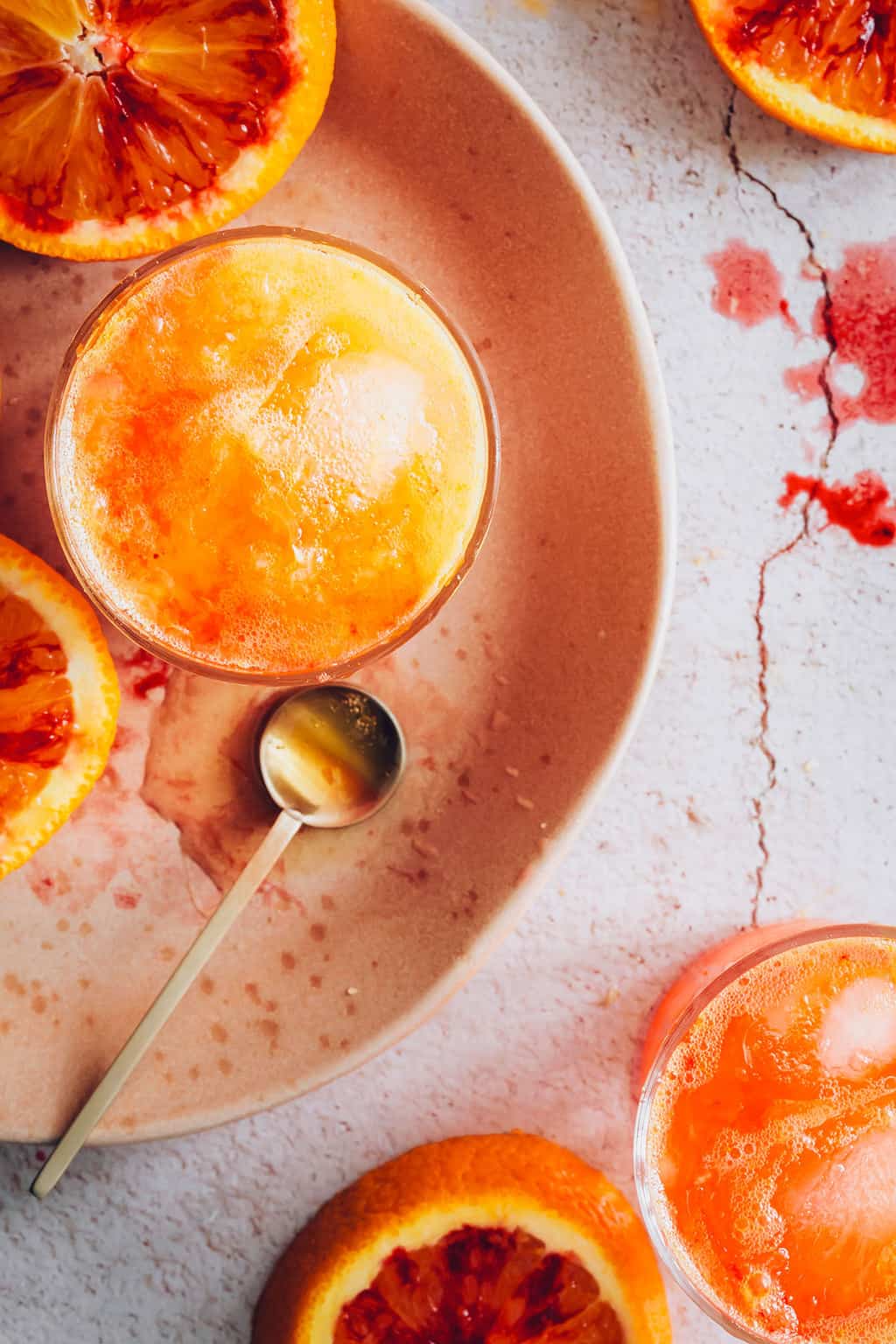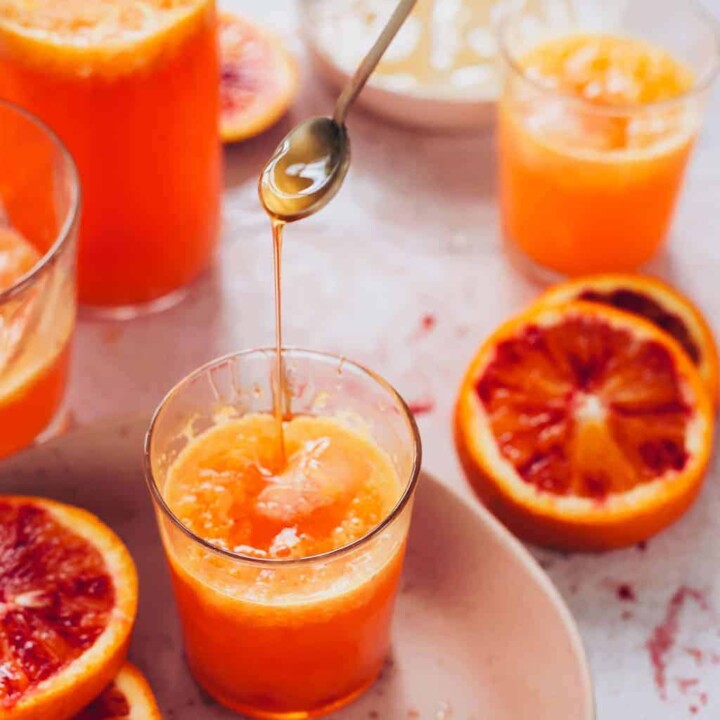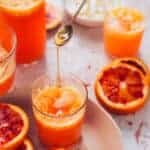 Print Recipe
Blood Orange Italian Soda
An easy but spectacular drink to quench your thirst.
Ingredients
¼

cup

juice

(1-2 large blood oranges)

12

oz

(1 ½ cups) sparkling water

1-2

tablespoon

simple syrup
Instructions
Combine 1 cup sugar and 1 cup water in a small sauce pan. Heat on low until sugar is dissolved. Juice your oranges and strain if you don't like a bit of pulp. Pour juice in cup and add mineral water. Be warned, you might get some frothing. Add simple syrup as desired.
Notes
You can put your extra simple syrup in a sealed container and store it in the fridge.
Photos by Ana-Maria Stanciu
86