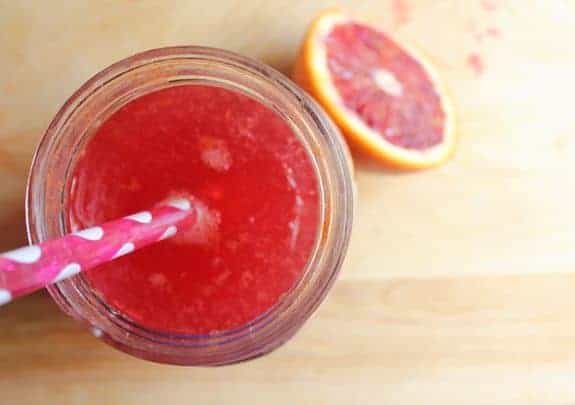 Thank you for all of your encouraging advice on my weird sewing phobia. I had big plans to open that darn box this weekend – until a stomach virus made its way through the family and sent me to the hospital (all is well, thank goodness).
I managed not to get dehydrated because one of my weird pregnancy cravings is sparkling water. I think I may single-handedly be keeping San Pellegrino and Charmin in business.
While buying pomegranate juice for my usual soda concoction, I spotted the Whole Foods' line of Italian sodas. Blood Orange Italian Soda? Yes! Finally a reason to buy the cool-looking citrus that I've never know what to do with!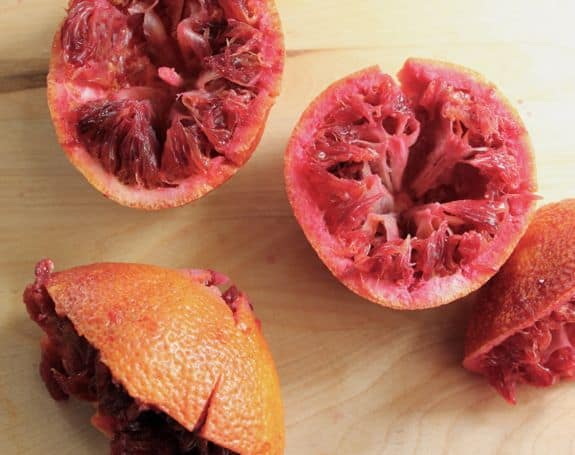 To give it a little sweetness I've tried both simple syrup and agave nectar. The real sugar version is my favorite – the sweet tooth strikes again.

And if you can't find blood oranges, try pomegranate juice or muddled raspberries or even plain oranges.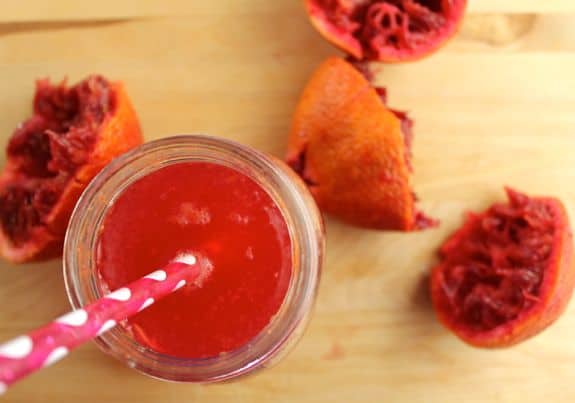 Blood Orange Italian Soda
1/4 cup juice (1-2 large blood oranges)

About 12 oz or 1 1/2 cups of sparkling water

1-2 tablespoons of simple syrup
Directions
Combine 1 cup sugar and 1 cup water in a small sauce pan. Heat on low until sugar is dissolved. Juice your oranges and strain if you don't like a bit of pulp. Pour juice in cup and add mineral water. Be warned, you might get some frothing. Add simple syrup as desired. Enjoy!
Note: You can put your extra simple syrup in a sealed container and store it in the fridge.

12